Songs about COVID-19
---

COVID-19 songs
Image credit (clockwise from top left): JJ Lin, CNA, @thesmartlocalsg, govsingapore
Singaporeans are no strangers to getting creative with songwriting, as seen in countless renditions of NDP tunes that have cropped up over the years. And now that the COVID-19 pandemic is hitting Singapore and the world hard, it's not surprising that the nation's musically-inclined have emerged in a similar fashion for some much-needed positivity. 
If social distancing and cheering for frontliners have been on your mind, here are 13 COVID-19 songs made by local artists you'll be able to relate to: 
Read our other articles about what you can do at home during the Circuit Breaker:
---
1. PCK – Singapore Be Steady!
---
It's safe to say that the majority of Singaporeans are familiar with Phua Chu Kang's iconic The Sar-Vivor Rap on the SARS pandemic in 2003. When the COVID-19 plight came to light, he emerged with an equally catchy sequel called Singapore Be Steady. 
This new rap advises Singaporeans on practicing good hygiene, showing kindness to frontline workers, as well as preventing the hoarding of toilet paper and food items. But what makes it extra hard to peel your eyes off its accompanying video is its K-pop-esque vibes of choreographed dance moves, colourful backdrops and neon visuals.
---
2. Newrecording47 – Dumb Ways To Spread
---
Newrecording47 is an independent Singaporean acapella group that made a quirky cover of Dumb Ways To Die by Tangerine Kitty. The group reworked the lyrics and gave a COVID-19 spin on the song, calling it Dumb Ways To Spread. And yup, you guessed it – the song focuses on the multitude of ways one can spread the virus.
To add-on, this cover was made before the Circuit Breaker was enforced. Other than spreading the virus, the song also covers kiasu hoarding, as well as attention seekers who did absurd "Corona Challenges" like licking toilet seats.
---
3. Yokez – Want To Go Out
---
As a part of SGAG's Circuit Breaker Challenge, Yokez, a local musician, decided to join in on the fun by making a Chinese ballad about COVID-19. Titled Want To Go Out, it describes how the everyday citizen has had to adjust to the Circuit Breaker. 
But it's not your everyday heartfelt tune – it's jarringly hilarious as Yokez adds Singlish translations of the Chinese lyrics, like "bobian, must stay home". She also weaves in thoughts on Dalgona Coffee and how every Singaporean felt when McDonalds temporarily ceased operations.
---
4. Universal & Friends – Stay Home
---
Artists of Universal Music Singapore collaborated on a song titled Stay Home from their home studios. 14 local artists like Dee Kosh, Charlie Lim, Aisyah Aziz, and Yung Raja had their own verses to slay in this 5-minute bop.
Resembling a pop tune you'll easily hear on the radio, the song is filled with inspiring messages banding Singaporeans together. Heartfelt verses about staying at home were also incorporated in Chinese, Tamil, and Malay, accompanied by a pop R&B beat.
---
5. Mediacorp – The Light
---
If you've tuned in to TV to catch news updates on COVID-19 since it emerged in February, you've probably heard of The Light. The song was produced and sung by Mediacorp artists such as Jarrel Huang and JJ Neo, as a tribute to medical frontliners who've been battling the virus. 
The tune is a heartwarming ballad akin to an inspirational fight song. It also expresses the support citizens have been showing for these frontline staff as well as the community's willingness to fight the virus together.
---
6. Mr Brown – 10 People, 1 Metre
---
The Mr Brown team has been known for their comical and relatable takes on National Day theme songs since 2008, such as Lovesong For Singapore. When it came to COVID-19 and Singapore's Circuit Breaker, the team came up with 10 People, 1 Metre. 
Other than being a rendition of One People, One Nation, One Singapore by Jeremy Monteiro, the song also encouraged people to practice social distancing before the Circuit Breaker ensued. This song then became a trendsetter for others to rework NDP songs into COVID-19-themed ones.
---
7. JJ Lin and Stefanie Sun – Stay With You
---
Back when COVID-19 was still referred to as the "Wuhan virus", local singers JJ Lin and Stefanie Sun came together to make Stay With You. Stefanie penned the lyrics, and JJ produced the song in his studio. The Chinese ballad was a tribute to the medical staff in Wuhan – said to be the epicentre of the virus – while spreading love and positivity during tough times.
At the end of the music video, they revealed a message saying that no city is locked down "as long as love remains". The message was meant for those residing in Hubei province that was under lockdown in an attempt to control the virus spread.
---
8. Clement Chow & The Straits Times – Stay At Home, Singapore
---
Count On Me, Singapore might come to mind when most locals think of classic NDP songs, and the songwriter behind it is Clement Chow. 
As a collaboration with The Straits Times, he decided to repurpose his song into Stay At Home, Singapore. And he compiled this video with the help of other local artistes like Alemay Fernandez and  Christiane Mikaela, who each filmed themselves at home.
Other than urging everyone to stay safe at home, the music video shows how staying at home doesn't necessarily translate to social isolation. It also illustrates how we can still bond without face-to-face interaction.
---
9. Gain City – #stayhome, Singapore
---
It's not just songwriters who've been keeping us entertained; Even businesses hopped onto the bandwagon to keep everyone optimistic about staying at home. Gain City made #stayhome, Singapore when the Circuit Breaker was just implemented. 
The song describes how small actions, like staying at home and adhering to social distancing rules, count in helping the country flatten the curve.
---
10. Sheikh Banafe – Dear Coronavirus Freestyle
---
Sheikh Banafe is a 17-year-old artist who debuted into the local rapping scene with Bless Up. He was one of the rare few who did a rap, rather than a song, and it got the attention of other locals on Instagram. The song, titled Dear Coronavirus, describes how Sheikh feels about the virus as well as how it affected Singaporeans negatively. 
The rap doesn't just focus on the negative side of staying at home – it also introduces how he thinks COVID-19 is a blessing in disguise because people are spending time with family at home.
---
11. Fairfield Methodist School (Primary) – Singapore, Unite as One
---
Fairfield Methodist School (Primary) also jumped on the bandwagon with Singapore, United as One. P6 student Jacob Neo wrote an original song as a tribute to those who are sick, their families, as well as the caregivers and frontline healthcare workers who are working hard to help and treat patients. 
Apart from composing this song, which also has a virtual ensemble version, the school prepared cards and messages of encouragement for healthcare workers at National University Hospital. 
---
12. SGAG – Stay At Home
---
Home by Kit Chan is undoubtedly the most iconic NDP tune that every Singaporean knows by heart. Just before the Circuit Breaker kicked in, SGAG made their own rendition of the song, centred around COVID-19. Re-titled to Stay At Home, the tune urges Singaporeans to stay put at home, to do their part in curbing the virus spread. 
The entire song was recorded on mobile phones by SGAG personalities and is a positive ode that reminds us we're all in this together.
---
13. TSL – Stand Apart For Singapore
---
Even our peeps at TheSmartLocal had their fair share of fun by coming up with another COVID-19-themed NDP song cover. After collective brainstorming to come up with the lyrics, Stand Apart For Singapore was born. We then took it to TikTok and whipped it up, complete with a guitar accompaniment. 
The short cover invokes positivity while encouraging people to practice social distancing whenever they can. It also encourages peeps to prep staying in longer to keep the community and themselves safe.
---
COVID-19 songs in Singapore
---
While everyone has been staying indoors, people have resorted to making dalgona coffee, cutting their hair, or even reworking their old clothes to pass the time. But there are also a few others who did their own takes on NDP and pop songs.
These songs expressed how these artists are feeling during these challenging times, from the pains of adjusting to the stay-home routine to spreading positivity. With the Circuit Breaker slowly coming to an end, let's stay home, stay positive, and chill out with these COVID-19 tunes. 
Check out these other activities you can look forward to doing at home: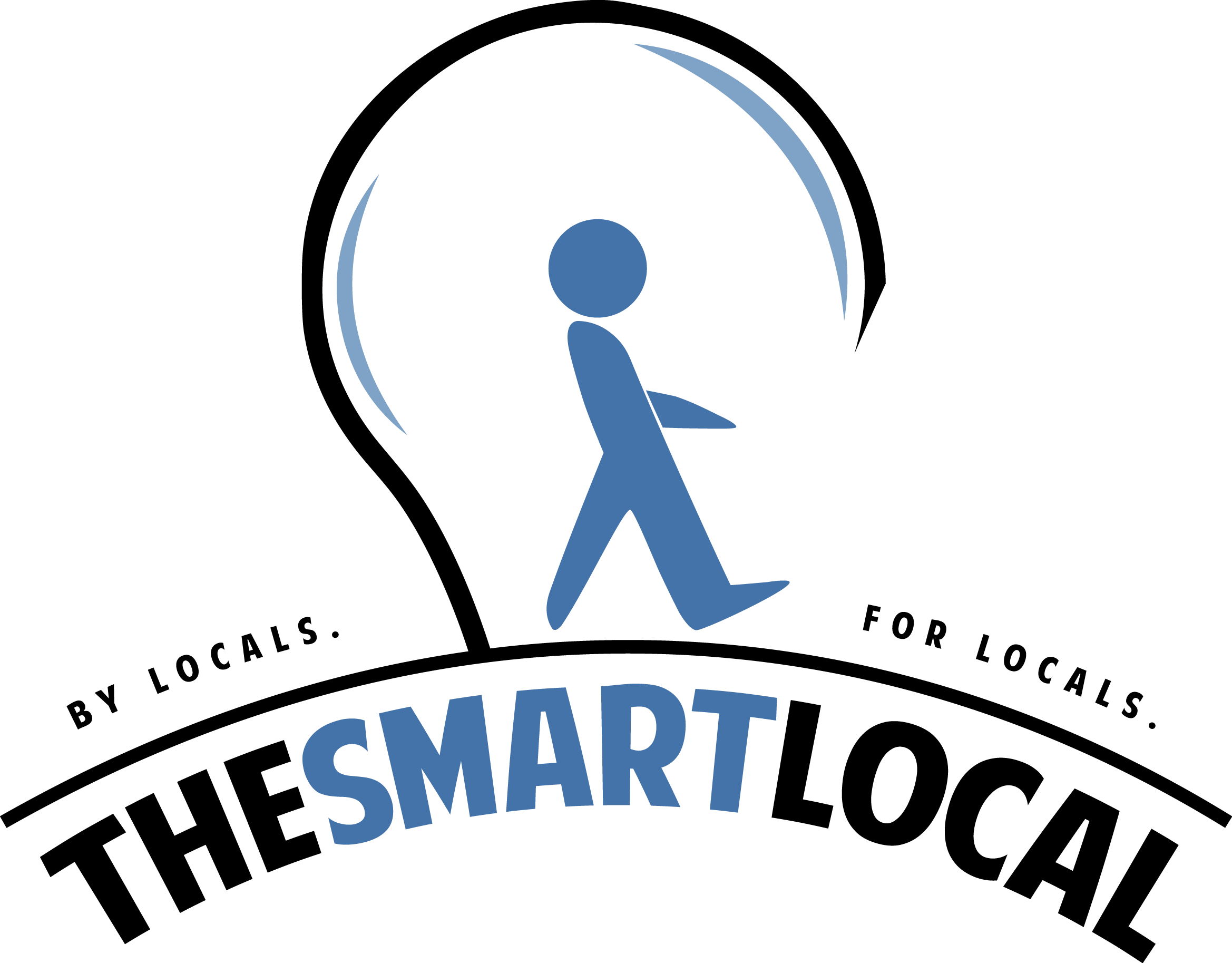 Drop us your email so you won't miss the latest news.