Covid-19 guidelines in Singapore
---
It can be wildly perplexing trying to stay abreast of the latest Covid-19 developments, especially with terms like Phase 2, Phase 2 Heightened Alert, Phase 2 Fast 2 Furious etc. We've compiled findings from official government releases as well as advisories from the Ministry of Health (MOH) to form a one-stop Covid-19 guidelines resource for your reference.
If you're seeking answers pertaining to a particular topic, be it dining restrictions or Vaccinated Travel Lane (VTL) protocols, hit ctrl+F to zone in on the topic at hand.
Last updated: 15th October 2021 (Stabilisation Phase)
For more Covid-19 guides and resources:
---
– Dining, shopping & activity restrictions –
---
What are the rules for dine-in in Singapore?
---
We're now back to a maximum of two pax per table, even if diners are from the same household. Dine-in is also only allowed if both diners are fully vaccinated, meaning 14 days from the second dose.
This used to only apply to restaurants, cafes and other enclosed, air-conditioned eateries. However, the new vaccination-differentiated rules state that unvaccinated individuals are not allowed to dine in at hawker centres and coffee shops either.
Which begs the next question…
---
Where can unvaccinated people eat or visit in Singapore?
---
As of 13th October 2021, unvaccinated individuals in Singapore are not allowed to:
Enter shopping centres

, unless it is to attend medical appointments with your GP or dentist.

Dine in

, even at hawker centres and coffee shops. Although the barrier for entry is lower as compared to malls, the authorities will be conducting spot checks

Visit attractions

. However, you can still go for staycations.
The exceptions to these vaccination-differentiated rules are:
Children aged 12 and below

Those who have recovered from Covid-19

Have a valid negative pre-event test result
Unvaccinated individuals are still able to order takeaway from hawker centres and coffee shops, and settle their grocery runs at standalone supermarkets.
---
– Gatherings, commutes & events –
---
How many people can sit in a taxi or Grab ride?
---
Similar to dine-in and social gathering limits, a maximum of two pax can ride in the same taxi or private hire vehicle. However, more than two pax can travel together if they can present verification that they are from the same household.
Carpooling services such as GrabHitch have also been suspended till further notice.
---
How many people can come to my house?
---

Large gatherings and house parties are a no-no for now
Permissible group sizes for social gatherings have been cut down from five to two pax, so your EOY house parties will have to pause for the time being. The maximum number of unique visitors per household has also been reduced to two per day.
Individuals are urged to limit their overall number of social gatherings to just one per day, be it to another household, or to meet with a friend or family member within a public setting. This'll greatly cut down the chance of cross-contamination should you come into contact with a Covid-19 case or – touch wood – test positive yourself.
---
How many people can attend a wedding or funeral?
---
Weddings
---
Here are the pax limits to take note of if you're planning on getting married amidst the pandemic. 
BTW, vendors refer to photographers, videographers, makeup artists, bridal studio representatives and so on.
Visit the Registry of Marriage portal for in-depth breakdowns on wedding guidelines.
Solemnisations only
Place of residence: Maximum 10 pax, including the wedding couple but excluding the solemniser and vendors.
Other external venues:
Maximum 50 pax including the wedding couple, without pre-event testing.
Maximum 1,000 pax including the wedding couple, with pre-event testing. Group sizes are to have a maximum of two attendees.
No food and drinks are to be served or consumed during solemnisations.
Wedding receptions (with or without solemnisation)
Maximum 250 pax, pre-event testing compulsory. Group sizes are to have a maximum of five attendees only.
---
Funerals
---
Regardless of venue, all funeral events are to have a maximum of 30 pax at any point of time throughout the funeral duration, excluding religious and supporting workers. The pax limit applies for all vaccination and pre-event testing statuses.
---
– Testing and vaccination –
---
When should I do swab tests like ART or PCR?
---

Image credit: Josiah Neo
As of 11th October 2021, Polymerase Chain Reaction (PCR) swab tests will mainly be for individuals who feel unwell and are exhibiting Covid-19 symptoms.
Otherwise, individuals are urged to self-test with the Antigen Rapid Test (ART) kit if they are asymptomatic but are suspected to be at risk or are a close contact with a confirmed case. A number of ART kits have been dispatched to all households in Singapore over the months. You can also pick some up from pharmacies like Watsons and Guardian.
---
What should I do if I test Covid-19 positive?
---
As of 10th October 2021, home recovery is the default except for select groups – such as elderly aged 80 and above, and children below one years old.
If you have tested positive for Covid-19 but have mild symptoms, refer to the MOH Home Recovery Programme (HRP) portal for next steps.
For those whose places of residence are not suitable for HRP, the authorities will place you in a community isolation facility. You can also ring the Home Recovery Buddy Hotline at 6874 4939 for non-medical assistance.
---
When do I need to get booster shots?
---

Image credit: Raffles Medical Group
Booster shots can be administered from six months after the second vaccination dose. Following its initial rollout to seniors aged 60 and above, booster shots are now being offered to those aged 30 and above, as well as healthcare and frontline workers.
Refer to the MOH Booster Shot FAQ page for more info, and to check the eligibility status for various age groups.
---
– Travel –
---
Where can I travel without quarantine?
---
Arguably the most long-awaited update since Covid-19 first struck, travel borders for selected regions are progressively opening. Fully vaccinated Singaporeans can look forward to quarantine-free travel to the following countries:
Germany

Brunei

Denmark 

France

Italy

Netherlands

Spain

UK

Canada

United States

South Korea
Digitally-verified proof of the full vaccination regimen needs to be presented. Travellers will also have to submit a pre-departure negative PCR test result before they can take to the skies.
Submit your travel application via the ICA SafeTravel Departure portal to receive your Digital Vaccination Certificate and schedule a PCR appointment.
Do note that all costs incurred for travel-related tests are to be borne by the traveller, and will roughly amount to $470-$650. 
---
How do I serve SHN if I go to a country not under VTL?
---
There is now a reduced Stay-Home Notice (SHN) period for Singaporeans returning from countries under Category II of MOH's Covid-19 risk assessment framework for countries and regions.
As of now, the regions are namely Austria, Bahrain, Belgium, Bhutan, Croatia, Cyprus, Egypt, Fiji, Greece, Iceland, Ireland, Liechtenstein, Norway, Slovakia, Switzerland, Turkey, Britain, and the United States.
Travellers from Category II countries are required to serve a seven-day SHN at a declared place of accommodation, and take three PCR swab tests.
Comparatively, those entering Singapore from Category III countries are required to serve a 10-day SHN at either a dedicated facility or a declared place of accommodation –  subject to case-by-case basis. They will also have to undergo two additional ART tests on top of the PCR swab tests.
For more information and to keep updated on new countries being added to the list, check out the ICA SafeTravel SHN portal.
---
Latest Covid-19 guidelines and restrictions to take note of
---
Trying our best to stay safe and healthy amidst the pandemic is exhausting enough, and the seemingly ever-changing slew of restrictions certainly add more to our plate. Rather than scrolling through various news channels and circulating different infographics via group chats, it's handy to refer to one main resource when it comes to official Covid-19 guidelines.
Whether you're planning a house visit or checking on the appropriate next steps following possible Covid-19 exposure, we hope this round-up of government guidelines and restrictions serves well in answering your queries.
In the meantime, stay home and stay safe with these guides:
---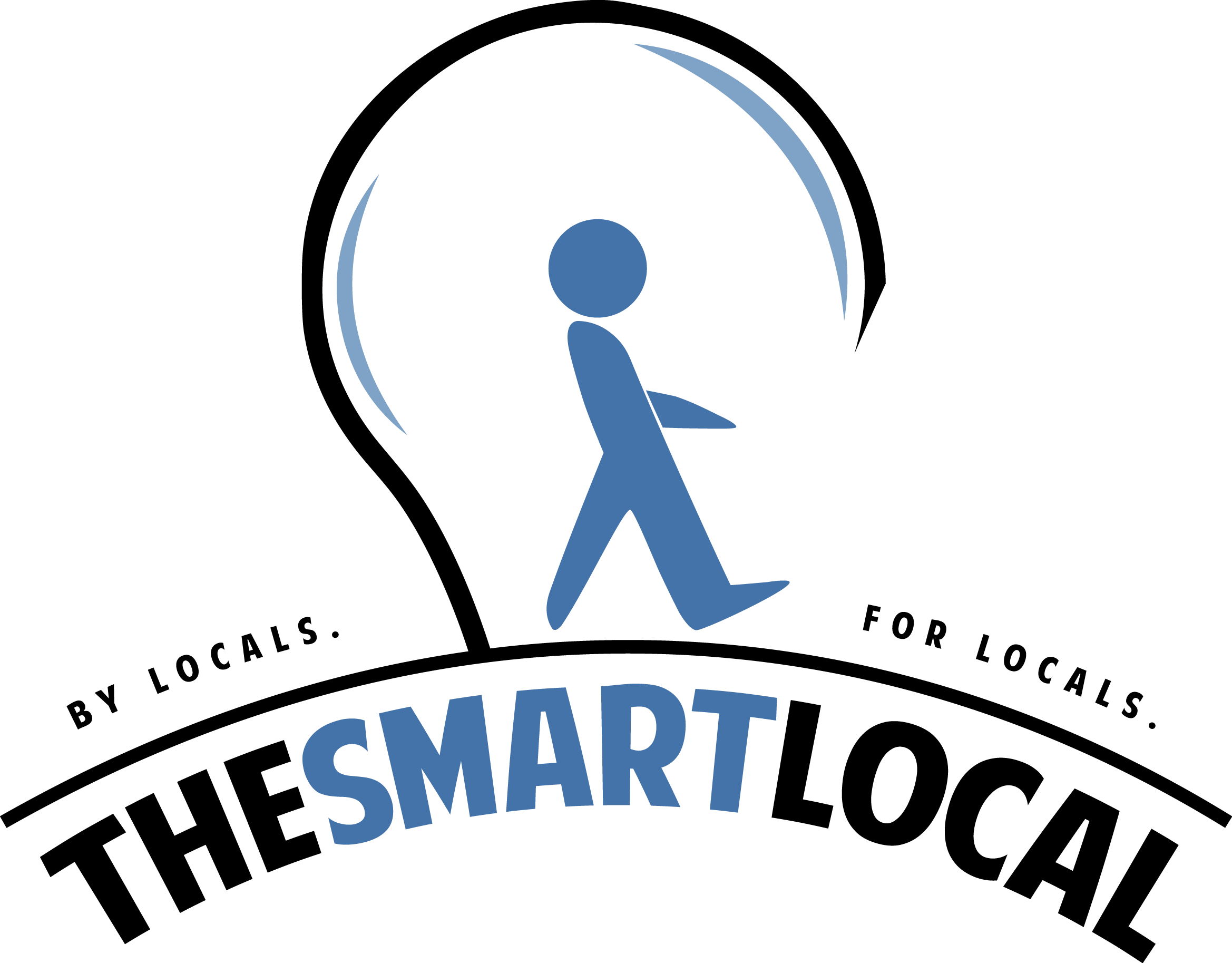 Drop us your email so you won't miss the latest news.