Cheap long-haul flights from Singapore
---
When brainstorming for affordable getaways, the answer's often to "just go somewhere nearby lor". While that's the straightforward solution, it also doesn't mean your dream of going someone faraway has to be shelved – again. Even flights to Europe can be affordable if you're savvy with your bookings.
Wander the cobbled streets of Berlin, explore the islands of Greece, and marvel at the Disney-like architecture of India from just $155 one-way. Here are the best cheap flights from Singapore that'll take you far far away – so meals don't have to be relegated to cup noodles for the rest of your holiday.
Note: Prices are accurate at time of writing.
---
1. Athens, Greece – Acropolis & Mamma Mia islands 
---

Acropolis in Athens.
Image credit: @miliasto
Your friends who've been to Athens will tell you that the city is less expensive than you'd expect. They may also let you in on a little tip: you can take off to Athens from $315, via a low-cost airline.
Pro tip: Top-up for extra leg room and an in-flight meal for a more comfortable journey.

Skopelos island.
Image credit: @sakis.papalitsas
Visit must-sees like the Acropolis and Pathenon, or live your Mamma Mia dreams by travelling out to the scenic Greek islands of Skopelos and Skiathos. When visiting during the summer months, hop on a bus to explore the country's beautiful beaches. Vouliagmeni is a great option for a day trip out, with a serene lake, seaside restaurants, and beaches.

Vouliagmeni Lake.
Image credit: @odiamour
Foodies can also happily end each day with gyros, Greek salad, and some local herbal-flavoured Ouzo liquor – if you dare. Read our budget-friendly guide to Athens for more itinerary ideas. 
Airline: Scoot
Flight duration: 12 hours
Number of layovers: Direct
Price: From $315 one-way
---
2. Sapporo, Japan – Beginner-friendly solo travel 
---

Sapporo Ramen Yokocho.
To the wannabe Julia Roberts among us: you don't always need to visit Bali for your Eat, Pray, Love adventure. Sapporo, Japan is a solo travel haven where you can slurp on authentic miso corn ramen, visit shrines, and enjoy quality me-time to build up self-love. 

Noboribetsu hot springs, dubbed "Hell's Valley".
Stay at a capsule hotel, bubble your mid-life crisis away in a natural hot spring at Noboribetsu, and maybe knock back a drink or two at the Sapporo Beer Museum. Take a day trip out to Asahidake for a hike, or head up to Rishiri at the tippy tip of Hokkaido if you want to truly escape civilization. The only thing stopping you is a $278 flight. 
Book a day tour to Noboruibetsu or get the Sapporo-Noboribetsu Area Pass. 
Airline: Scoot (only available seasonally)
Flight duration: 7 hour 30 mins
Number of layovers: Direct
Price: From $278
Airlines: Scoot
Flight duration: 9 hours 30 mins, including a 1-hour layover
Number of layovers: 1, at Taoyuan International Airport, Taiwan
Price: From $270
Book a flight to Sapporo.
---
3. Amritsar & Hyderabad, India – Pretty architecture <$200 away
---
Amritsar – Visit the Golden Temple & villages
---

Golden Temple.
Image credit: india Tour Planner
For $155, you can get a fancy omakase meal in Singapore, or a flight to Amritsar, India. 6 hours away from Singapore, Amritsar enjoys cool breezy temperatures from December to March, with temperatures dropping to as low as 5° for those seeking a chilly getaway. 

Gobindgarh Fort.
Prepare your camera for the city's beautiful architecture and its star attraction: a 445-year-old "Golden Temple" also known as Sri Harmandir Sahib. Devotees head here to take a dip in the temple's holy water. 
Travellers can also dive deeper into the local culture with a tour to Sadda Pind Punjab Village. The city has forts and museums to keep culture junkies occupied for days, all just a 6 hour flight away.
Book a tour to Sadda Pind Punjab Village.
Airline: Scoot
Flight duration: 6 hours
Number of layovers: Direct
Price: From $155 one-way
Book a flight to Amritsar.
---
Hyderabad – Fairytale-like palaces 
---
Hyderabad is essentially the Silicon Valley of Southern India but that doesn't mean it's all work and no play. The city is filled with palaces and forts that look straight out of a Disney movie – you can find out more in our guide to Hyderabad. 

Golconda Fort.
Chowmahalla Palace, Golconda Fort, and Charminar are some of the must-sees, just to name a few. Not to mention, the bustling city also has gardens, waterparks, adventure parks, and amusement parks that'll make this the perfect non-basic choice for your next getaway. For one, you won't hear a lot of "lah"s and "sia"s while you're there. 

Chowmahalla Palace.
Book a Golconda Fort Tour.
Airline: Scoot
Flight duration: 4 hours 30 mins
Number of layovers: Direct
Price: From $193
Airline: AirAsia
Flight duration: 9 hours 30 mins, including a 4-hour layover
Number of layovers: 1, at Kuala Lumpur
Price: From $302
P.S. For more adventures in India, Scoot also has direct flights to Tiruchirappalli, Coimbatore & Thiruvananthapuram from as low as under $200. AirAsia has flights to Kolkata with one layover under $300.
---
4. Male, Maldives – Inexpensive seaside hotels & snorkelling sites
---

Image credit: @kaanihotels
Maldives screams luxury, honeymoons, and sea jets. But PSA: a trip there doesn't have to be I-need-to-sell-my-liver expensive. 

Kaani Beach Hotel.
Image credit: @kaanihotels
While just-married lovebirds may splurge on luxurious 4-figure/night villas, those on a budget can find wallet-friendly accommodations like Avoca Inn (from $216/night), Kaani Beach Hotel (from $120/night) and Dhiguveli Maldives (from $149/night). 
And while most choose to fly Economy, you can cut down expenses further by taking a budget layover flight. Direct those 9-to-5 savings towards activities like snorkelling among corals and diving with whale sharks at the paradisal destination instead. 
Book a stay at Avoca Inn, Kaani Beach Hotel or Dhiguveli Maldives.
Airline: AirAsia
Flight duration: 7 hours, including a 1-hour 35-minslayover
Number of layovers: 1, at Kuala Lumpur
Price: From $233.40 one-way
---
5. Berlin, Germany – Farthest destination on a budget flight
---

Berliner Dom.
Image credit: @mmw_o
Located more than 10,000km away from Singapore is the farthest destination you can reach with a single budget flight: Berlin. The city of architecture, beer, and pretzels can be yours to explore from a nifty $547. 


Sip on local beer at BrewDog Berlin.
Image credit: @beertasting_worldwide
Swing by the Brandenburg Gate, TV Tower Berlin, and Berliner Dom for the first time, now that you know that an air ticket there doesn't have to cost an arm and a leg. You can also milk your flight ticket to its fullest by exploring beyond Berlin. Germany has one of the best public transportation systems in the world, so it's uber easy to find your way to cities like Hamburg or Frankfurt. 
Scoot is the only airline that offers direct flights between Singapore and Berlin. Last we checked, flights depart 3 times weekly, on Mondays, Wednesday and Fridays at 1am. 
Book tickets to TV Tower Berlin.
Airline: Scoot
Flight duration: 12 hours
Number of layovers: Direct
Price: From $547 one-way
---
6. Jeddah, Saudi Arabia – Seaside city with floating mosque 
---

The floating mosque.
Image credit: @lola_photogaraphy
It's got seafood, pretty beaches, and cafes – no, we didn't just describe Melbourne, Australia. This is Jeddah in Saudi Arabia, best known for its "Floating Mosque" Al Rahma Mosque.
While a common destination for those on religious pilgrimages to Mecca, globetrotters should also visit the quaint seaside port for its waterfront attractions. Families can ride one of the largest double-looped coasters around or get their blood pumping by ziplining at Al-Shallal Theme Park. Since Jeddah is a seaside city after all, also expect fresh seafood at the Central Fish Market, cooked to order just hours after leaving the sea. 

Al-Shallal Theme Park.
Image credit: @its.maneehakhan
To get there, take an AirAsia layover flight. Else, you can also avoid delays by topping up to fly directly via Scoot.
Airline: Scoot
Flight duration: 10 hours
Number of layovers: Direct
Price: From $1,119
Airline: AirAsia
Flight duration: 22 hours, including an 11-hour layover
Number of layovers: 1, at Kuala Lumpur
Price: From $509
Book a flight to Jeddah.
---
7. Dubai, UAE – Desert ATV adventures & icy ski slopes 
---
This next idea is a little out of the box, but perfect for those who don't mind a multi-stop getaway. Dubai is accessible via budget flights but you'll have to do it with a little bit of finesse. Cebu Pacific has budget flights going from Singapore to Dubai, but with a long layover at Manila. 
Most of these layovers are around 10 hours long so you'll have sufficient time to pop out of the airport to explore Manila's city before jetting off to the sparkling desert city of Dubai. There, everything from desert ATV adventures to indoor ski parks await. Read our first-timer's guide to Dubai for the lowdown.
If you're willing to top up a hundred bucks or so, you can also fly directly via Emirates.
Book a desert ATV quad bike experience and get tickets to Ski Dubai.
Airlines: Cebu Pacific
Flight duration: 23 hours, including a 10-hour layover
Number of layovers: 1, at Manila
Price: From $349
---
Bonus: Tianjin, China – Old towns & Europe-like districts 
---
Megan Trainor's got range, and so does Tianjin. The scenery is ever-changing at this less-visited Chinese city near Beijing with buildings old and new. Wander down the old streets of this walled city built in 1404 to catch a glimpse into the past, while savouring street food. 
Explore a little more and you'll come across western-style architecture at the Five Great Avenues with French, Italy, and German-influenced builds.

Image credit: Shi-Ting Chu 
While China's entry requirements are still pretty tight, some speculate that the country may open up to tourists in 2023 so we can sit tight and stay tuned to the news for upcoming opportunities. Scoot currently has bi-weekly flights there till 22nd March 2023.
Airline: Scoot
Flight duration: 6 hours
Number of layovers: Direct
Price: $907
---
Cheap long distance flights from Singapore 
---
There are many ways to make travelling more affordable: some crash at a local friend's place, others choose to cook instead of eat out. On top of those, budget travellers can also look out for affordable low-cost flights to save lots on their next big adventure.
Pre-download some shows on your phone, pack along some snacks for your flight and of course, book early for the best rates.
If you don't have enough ALs to fly far:
---
Cover image credit: @mmw_o, @kaanihotels, @miliasto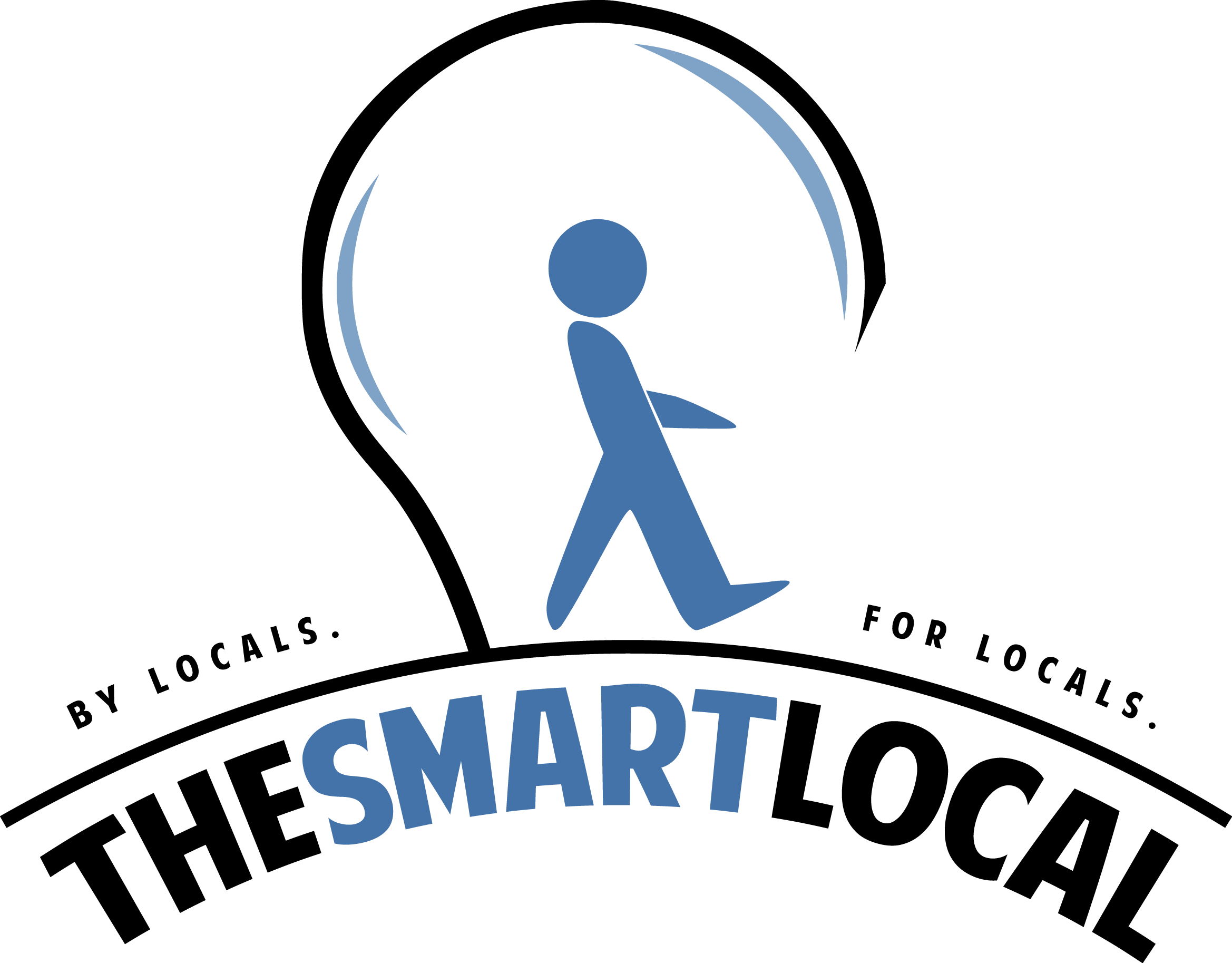 Drop us your email so you won't miss the latest news.