New things to do in Melbourne
---
Ah Melbourne, the city that's home to mean cuppas around every corner, cooling weather and attractions aplenty. It's no surprise that the destination is a holiday hotspot among Singaporeans. For those missing Melbourne like we were, there are plenty of reasons to head back for a visit.
Everything that we know and love, from Queen Victoria Market to the Royal Botanic Gardens, is still around – and bussin', as Gen Zs would say. But if you're looking for fresh activities to explore, you won't be disappointed either. Below are some of the best new attractions to visit in and around Melbourne for an activity-packed vacation that's worth every day of AL used.
*Some promotions may no longer be available.
---
1. Cruise down Yarra River on a private boat from S$14.41/pax
---
Picnics at the park are great, but you'll be in danger of spoiling yourself silly with a cool picnic experience onboard Yarra River's Goboat. 
Picture a private boat ride on one of Melb's most famous rivers from just AU$16.28/pax (~S$14.41), if you have a group of 8. Frankly, we didn't expect much since it seemed like just another touristy boat ride, but consider our minds changed as the serene journey into the sunset turned out to be one of the highlights of our trip.
We had the whole boat to ourselves and full control over where we were headed. Anyone from your travelling crew can take the wheel on this super-safe picnic boat with an easy-to-use steering motor. There's also virtually zero chance of capsizing – yup, we asked.
Pro tip: Book a session at sunset for the best experience and don't forget to pack some food from a convenience store or supermarket to bring on board.
Price: From AU$129/hour (~S$114.20), for up to 8 people per boat. Pets are allowed on board.
Address: Southbank Boulevard, Southbank Victoria 3006, Australia
Opening hours: 10am-8pm, Daily
Contact: Goboat Australia website
---
2. Catch a fireball display from a kayak
---
It's easy to think we know the city's ins and outs until we step out of our comfort zone – that's where the real fun lies. The great news is, unexpected experiences can lie around any corner. Near the mouth of the city's iconic Yarra River, find the Moonlight City Sightseeing Kayak Experience. 
Take to the water to enjoy the city from a less mainstream perspective. The 2.5-hour experience took us up the river, past iconic sights like the Victoria Harbour and Bolte Bridge. 
Come hungry because fish and chips will be served while you're on the boat. Also, bring along your phones as you'll be catching the Crown Melbourne's Gas Brigades fire show further up the river, once the sky turns dark.
Price: S$105.29/pax
Meeting point: 912 Collins Street, Docklands Victoria 3008, Australia
Time: 6.45pm-9.15pm on selected days only. View booking link below for dates available.
Contact: +61 459 750 065
Book a Moonlight City Sightseeing Kayak Experience.
---
3. Go horseback riding & wine tasting at a private mountain hut
---

Image credit: Chum Creek Horseriding & Huts
Wine tasting can involve a simple ol' sit-down session with your Merlots and Chardonnays, or you can spice it up with a horse riding experience to the wineries of Australia's Great Dividing Range. 

Image credit: Chum Creek Horseriding & Huts
When it comes to the Scenic Yarra Valley Horse Trail Ride with Wine Tasting experience, panoramic scenes from Lord of the Rings or Narnia will surely come to mind. Leave the stressful world behind you as you hop on a horseback, explore the mountains overlooking the Yarra Valley and maybe even spot some eagles and kangaroos during your journey.

Image adapted from: Chum Creek Horseriding & Huts
The session ends at a rustic mountain hut where riders can sip on reds and whites from Tokar Estate Yarra Valley wines, paired with cheese. Talk about a local experience you can't find in Singapore.
Price: From S$165.79/adult – prices may vary slightly.
Address: 221 Heath Road, Chum Creek, Victoria, Australia
Opening hours: Sessions available at 10.30am & 2pm. Each session lasts 2.5 hours.
Book a Scenic Yarra Valley Horse Trail Ride with Wine Tasting tour.
---
4. Visit an outdoor Sculpture Park with a giant KAWs statue
---

Image credit: @christopher_mcc via Instagram
At the beautiful seaside town of Merricks, 1-hour South of Melbourne, find the massive Pt. Leo Estate Sculpture Park which spreads across 330 acres, or the size of 250 football fields. While most museums we know are indoors, this one has to be out in the open – simply because their sculptures are too huge to fit under one roof.

Image credit: @ptleoestate via Instagram
Find more than 60 artworks by over 10 Australian and international artists juxtaposed against the backdrop of the azure Aussie sky here. Most notably, Singaporeans will recognise the American artist KAWs. You might recognise the character from the KAWs exhibit at MBS a couple of years ago; Now you can find a 5.5m-tall bronze sculpture of the character here near the main entrance.

Image credit: @ptleoestate via Instagram
With a 1.9km- and 3km-long trail winding through the park, you'll want to set aside about 2-3 hours of your day here to best enjoy the experience. 
Admission: AU$10/adult (~S$8.85), AU$5/senior citizen or student (~S$4.43). Free for children under 12 years old.
Address: 3649 Frankston – Flinders Road, Merricks Victoria 3916, Australia
Opening hours: 11am-5pm, Daily. Last entry at 4.30pm
Contact: +61 3 5989 9011 | Pt. Leo Estate website
---
5. Catch free pop-up exhibits at Melbourne's hipster central
---
Federation Square comes top of any list of the best things to do in Melbourne, and with good reason, they've got seasonal activities all year round. Expect something new on every visit with their constant lineup of festivals and pop-up exhibits for folks of all ages.

The Story of the Moving Images exhibition.
For those exploring the city on a budget, they often have free exhibitions like the The Story of the Moving Images exhibition at the ACMI museum that features the history of videos, games and art. The exhibition has interactive elements where you could try your hand at clipping together iconic film scenes to make a short video, or play arcade classics like Pacman and Dragon's Lair.

Free arcade games.
Admission: From AU$5/pax (~S$4.40)
Opening hours: 12pm-5pm, Daily
Contact: Federation Square website
---
6. Go on a VR ride at the Melbourne Skydeck
---
Going sky-high is one of the best ways to get sweeping views of the city you're exploring and according to >11k Google reviews, Melbourne Skydeck – previously Eureka Skydeck – is the showpiece of the city.
There is a virtual reality (VR) chamber, Voyager Theatre, where you can take a seat in a futuristic egg-shaped seat, strap on a pair of VR goggles and enjoy an 11-minute ride through 16 iconic Melbourne experiences. 
Ride Luna Park's roller coaster, travel back in time to monumental moments in the city's history and soar over the Great Ocean Road within the hyper-realistic virtual world.
To see some of the city's best sights for yourself IRL, head upstairs to the Skydeck to take in the sweeping views of the glimmering urban jungle. Whether or not you have a fear of heights, feel the adrenaline rush with the deck's unique feature, The Edge, where riders will be suspended in a glass box situated a terrifying 300m up from the ground. 
Admission:
Voyager Theatre: AU$11.50/child (~S$10.18), AU$14/adult (~S$12.39), AU$13/senior citizen or student (~S$11.51)
Skydeck general admission: S$26.35/pax
Address: 7 Riverside Quay, Southbank Victoria 3006, Australia
Opening hours: Wed, Thu & Sun 12pm-9pm | Fri-Sat 12pm-10pm (Closed on Mondays & Tuesdays). Last entry is 30 minutes before closing. Opening hours will vary during school holidays and PH.
Contact: +61 3 9693 8888

Book a Melbourne Skydeck ticket.
---
7. Visit a scenic animal sanctuary along the Great Ocean Road
---

Image credit: @wildlifewondersaus via Instagram
If not for the good vibes, visit Melbourne for its adorable animals. You're almost certain to spot koalas in the wild at the Great Ocean Road's new sanctuary, Wildlife Wonders – not to be confused with Singapore's River Wonders.
Located right by the ocean, next to Apollo Bay, this scenic stop requires a 2.5-hour drive out of the city but you'll be rewarded with the sights of animals roaming freely – much like a wildlife safari. 

Image credit: @wildlifewondersaus via Instagram
During a 75-minute nature tour with a conservationist guide, learn more about the animals of the Otways National Park including potoroos, bandicoots and emus. You'll be walking along a 1.4km-long path which is suitable for prams and wheelchairs – so despite being out in the "wild", this is an inclusive activity that everyone in the family can enjoy.

Image credit: Wildlife Wonders via Facebook
Admission: AU$59/adult (~S$60), AU$24/child (~S$24.40),  AU$53/senior (~S$53.90). Free for children under 4 years old.
Address: 475 Great Ocean Road, Apollo Bay, Victoria 3233, Australia
Opening hours: 9am-4.30pm, Daily
Contact: +61 1300 099 467
Book a Wildlife Wonders ticket.
---
8. Visit a 4-in-1 venue for mini-golf, karaoke, arcade & drinks
---

Image credit: @unita via Instagram
Think of everything you could possibly want in a playground for grown-ups and you may visualise something much like The Funderome. Bars and clubs aside, this is a great way to spend an Aussie night out if you're not the sort to retire early to your hotel on a holiday.

Image credit: Funderome
If you love Sentosa's UltraGolf, putt your way to a hole-in-one with The Funderome's 18-hole mini-golf course with loop-the-loops and colourful Ferris wheels integrated into the challenge. 

Image credit: Funderome
Miss karaoke? You can let loose those belts you've been keeping in at their vintage karaoke lounges. Arcades – split into old school and modern games – are also waiting with giant Pacman and basketball machines. When you need a break, sip on beers and chow on pizzas at the in-house retro bar with local craft beer from AU$7.50 (~S$6.64).

Image credit: Funderome
Price:
Mini-golf: From AU$18/person (~S$15.94) for 9 holes, AU$28/person (~S$24.79) for 18 holes
Karaoke: AU$120/hour (~S$106.26) for up to 17 people
Address: 120-200 Rosamond Road, Maribyrnong Victoria 3032, Australia
Opening hours: 10am-12am,Daily
Contact: +61 3 9027 1550 | The Funderome website
---
Bonus: Race your friends at a thrilling AR go-kart arena
---

Image credit: @battlekart via Instagram
Go-karting is thrilling as it is, but Battlekart combines it with AR for that extra oomph when you're racing around. Available from February 2024, this game invites all taller than 1.45m to play. Think of it as Mario Kart but IRL – there will be various "superpowers" you can activate while on the move. 

Image adapted from: @battlekart via Instagram
For example, the racing mode has items like rockets, which will enable your go-kart to zoom around faster. You can also team up with your pals to battle a deadly virus – there'll be syringes on the floor which you can "pick up" and use to cure infected teammates. There's even a pseudo football mode where you can use your go-kart to move the ball around and score goals.
Price: From AU$59/session (~S$52.13)
Address: 50 McArthur Street, West Footscray 3012, Australia
Opening hours: Wed-Thu 4pm-9pm | Fri 12am-11pm | Sat-Sun 10am-11pm (Closed on Mondays & Tuesdays)
Contact: Battlekart website
---
(Closed) Immerse yourself in larger-than-life Van Gogh artworks
---
If you've gone ham with the camera clicks at ArtScience Museum's Future World, the next holiday destination on your bucket list has to be The Lume. Opened in late 2021, the picturesque attraction is an IG wonderland and it's something to add to your itinerary if art-meets-tech is your cup of tea.
Dive into the inner mind of Vincent Van Gogh at what may be best described as an immersive biography. You'll follow the story of one of the most celebrated artists of all time through digitised artworks, letters and sketches projected onto a massive 11m-high space. 
Artworks from Almond Blossoms to The Starry Night whirl all around, across the walls and under your feet. Paired with soothing music, the dreamlike experience whisked us away into Van Gogh's ruminative world of aeons past.
More than that, you can also dine at a cafe within the exhibit, step into an infinity room inspired by Sunflowers, and learn how to recreate his famous Bedroom in Arles artwork in an art jamming space. Be sure to visit soon though, as this exhibit will only be around until June 2022!
---
Explore new things to do in Melbourne with Klook
---
With the travel scene coming back in full force, vacations are back at the top of our minds again. Consider Melbourne, Australia for a safe and fuss-free travel holiday. An easy way to make the trip all the more seamless is with activity booking apps such as Klook. They've got plenty of activities from popular attractions to lesser-known gems that you can browse and book right from your phone.
Accommodations, transport options and even WiFi devices with SG pick-ups and delivery are available at the tip of your fingers. Better yet, they're often available at nifty discounts. From now till further notice, use <YOURSTOEXPLORE> on your next booking for S$20 off all Australia activities, with a minimum of S$150 spent.
Travel insurance is also an absolute must and you can get yourself protected for your next adventure on the platform as well, with options for APAC regions, ASEAN countries and worldwide.
---
This post was brought to you by Klook.
Photography by Clement Sim.
Originally published by Kezia Tan on 28th April 2022. Last updated by Joycelyn Yeow on 1st December 2023.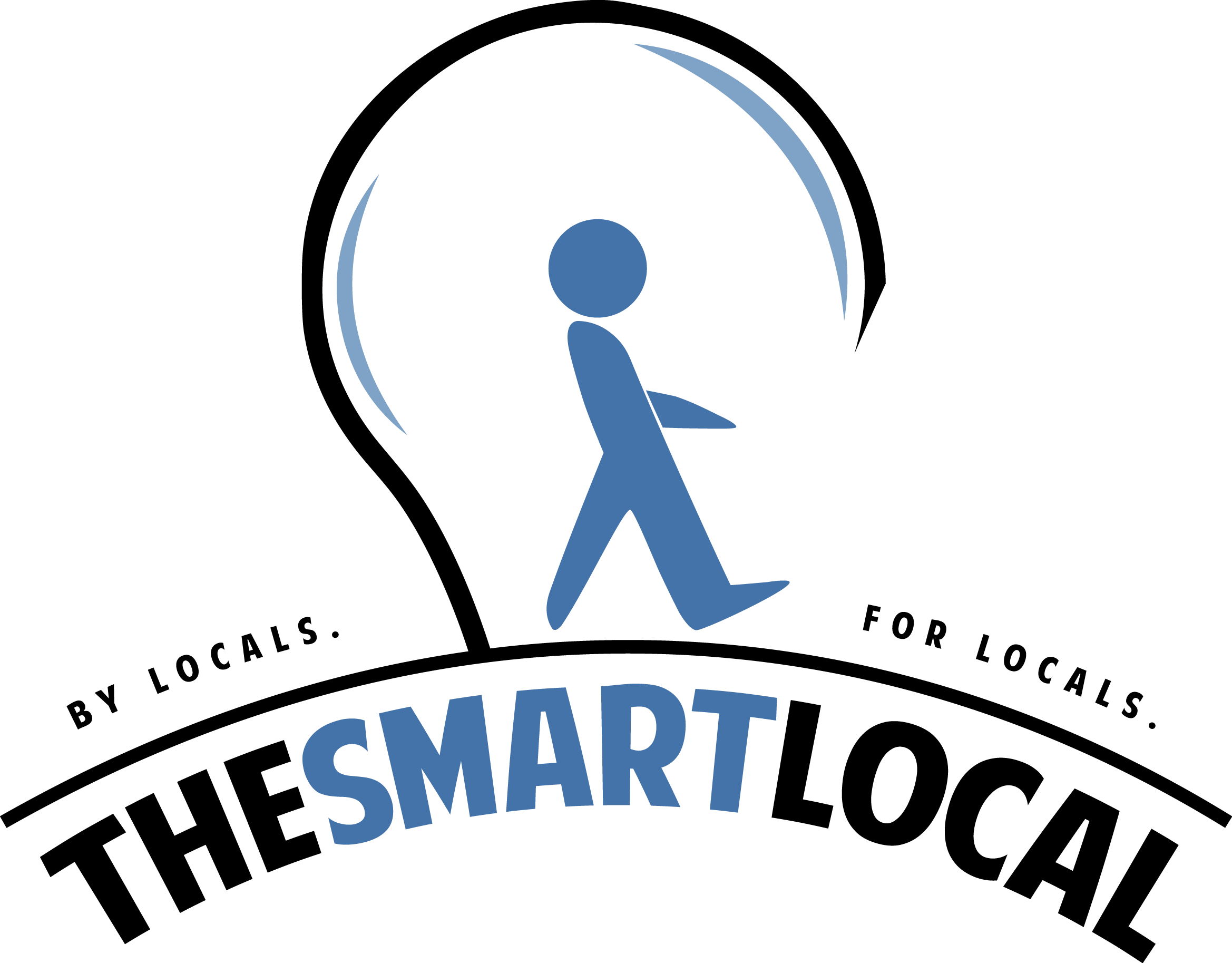 Drop us your email so you won't miss the latest news.