Behind the scenes at SembWaste Materials Recovery Facility
---
Jog your memory for the first time you heard about the 3Rs. Chances are you had a programme in school where teachers were sowing the first seeds of the concept of recycling. From reusing newspapers into art projects to planting gardens in our kindergarten backyards, sustainability has been drilled into us as kids but how many of us have followed through as adults?
Let's find out. We make a trip down to the SembWaste Materials Recovery Facility (MRF) in Singapore to learn about what can and cannot be recycled, as well as what happens to the trash in our recycling bins.
---
Meet Bloobin, Singapore's very own blue recycling bin mascot
---

Most of us would have spotted the blue bin outside our house or under the HDB block.
Image credit: NEA
We're sure everyone knows that the green bins around Singapore are for disposing of general waste. This waste eventually ends up in Semakau Landfill which is filling up real fast. At the current rate, the landfill will be filled even before 2035. Hence, recycling isn't just a matter of being a celebrated eco-warrior like Greta Thunberg but one that requires our urgent attention.
Enter Bloobin who was "born" 20 years ago to encourage Singaporeans to start separating trash that could be recycled. Feed Bloobin with all the right recyclables and it's a happy bin. Unfortunately, despite the clear signs on the bin itself, Bloobin has been tainted with contaminants for years and has become frustrated with the abuse of being treated as an alternate trash bin.

Contaminants refer to trash in the recycling bin that shouldn't be in there.
What constitutes contaminants? Non-recyclable materials with the most common ones being food and liquid waste that wrongly get thrown into recycling bins instead of the general waste bins. In fact, 40% of the items thrown in our recycling bins cannot be recycled because of contamination.
---
What happens at the Materials Recovery Facilities
---
While the facility is not open to the public, we followed Bloobin to the SembWaste MRF to bring you the inside scoop on what goes on behind the scenes.

Electronic appliances such as rice cookers should not be fed to Bloobin.
Once a dedicated recycling truck has picked up waste from the blue recycling bins, it comes back to the SembWaste MRF for unloading. It takes roughly 15 recycling trucks to deliver a total of 80 tons of waste which gets sent through the facility each day. And this is from just 2 of the 6 sectors in Singapore.
Prior to visiting the facility, we weren't sure exactly what to expect. In our minds, we imagined a facility with clean recyclables ready to be sorted. However, what should have been a few contaminants within a pile of recyclables, was instead a pile of contaminants from which the recyclables had to be removed individually.

You can spot a few birds trying to pick at the pile of trash for bits of food.
You'd think that a heap of empty and clean recyclables would have no foul smell but there's still a mild stench that comes from rotting food that had been thrown into the blue recycling bin. Incorrect recycling behaviours such as putting in food containers without washing them properly first also contribute to the stink.
Once the contents of the recycling truck are emptied, a wheel loader collects the waste and puts it through the conveyor belts to get sorted. 

Workers have to manually pick out the recyclables that they can salvage.
SembWaste staff has shared how the efforts of good Samaritans who recycle right are sometimes wasted due to others throwing contaminants – especially liquids – into shared community bins which then render some items such as cardboard unrecyclable.
Some have the right intentions such as neatly bagging soft toys thinking they would be given another life, not realising it will have to be incinerated.
Pro tip: place your recyclables such as paper in plastic bags so that they do not get wet and spoiled from others throwing liquids, which is a big no-no, into the recycling bin.

Different recyclables are separated from the trash pile and sorted into different bins.
The primary picking station is where the first round of sorting takes place. The workers identify obvious recyclable items and sort them according to 4 categories – paper, plastic, glass or metal.

As Bloobin would say, "Getting rid of your furniture? Call your Town Council, please. Don't put it next to me."
If you're one of those who thought furniture could be recycled, you're not alone. Some of us may have spotted neighbours putting out spoilt mattresses or cushions thinking that the recycling facility may be able to repurpose them. It's one of the common misconceptions and contaminants that end up in the recycling bin. 
We learned that such bulky items go into a separate pile and will be sent for incineration, which eventually gets deposited in Semakau Landfill.

A little bit of rust on metal cans is still ok but very rusty or dirty ones are definitely not recyclable.
One section of the conveyor belt features a giant magnetic separator to remove smaller metallic items from the trash pile. However, because a lot of the metals are generally combined with things made of other materials, they will be considered contaminated.
Some common examples are spectacles and toy cars, which are typically made of metal and plastic parts. Psst, in case you aren't aware, items made of rubber, such as the wheels of a toy car, cannot be recycled.

Recycle your plastic bottles after drinking. Better yet, carry your own reusable water bottle.
An insider from SembWaste shared that it would be so much easier if people separated all the different parts of their items in general. This may seem a little tedious so while it is good practice, it is not mandatory.
For example, when recycling a plastic water bottle, unscrew the cap and remove the plastic wrapping and throw them in separately. Because little did you know, all 3 of these things are made from different types of plastics. Same goes for milk cartons and shampoo bottles.
Save electronics for the e-waste bin.
Here's another tip: if you're throwing things such as damaged umbrellas that cannot be reused into the recycling bin for their metal parts, you've got the right idea but there's an extra step you have to take so your recycling efforts aren't wasted – dismantle it if you can so only the metals are thrown into Bloobin.
The workers at the MRF aren't able to dedicate time for this extra step and so the items usually end up going for incineration. If you can't separate the different materials, then throw the items directly into the green bin instead.

So, this is where all the revision papers go once the exams are over.
Once all the trash is rummaged for recyclables, all the remaining waste is sent on its way to the incineration plant.

A baler machine compacts recyclables into a dense package making it easier to transport.
As for the sorted recyclables, a baler machine is used to compress them into bundles, getting them ready to be collected and sent to local and overseas recycling plants to be made into new products.
---
What should and shouldn't go into recycling bins
---
While the folks at SembWaste acknowledge that most of us add things to the recycling bin with good intentions, more can be done to be more discerning about what gets thrown in. So let's find out what exactly Bloobin can consume.

Flatten and fold your cardboard boxes before putting them into the blue bin.
Bloobin accepts paper, plastic, glass and metal. More common items include plastic food containers and water bottles, aluminium cans, glass bottles, and cardboard boxes which Bloobin prefers to be folded so he has more space for other recyclables. 
If you're not sure what can be recycled, simply pop over to NEA's recycling search engine to ask Bloobin if your item is recyclable.

Why is there liquid spewing out of a recycling truck, you ask? We wonder too. 
The most basic rule is: everything that gets thrown into the recycling bins has to be clean. Bloobin is on a strict no-liquid diet. That means all bottles and containers should be emptied of their contents and rinsed clean. Only then will it be deemed fit to be put into the recycling bin.

Repeat after me. Balls and suitcases are contaminants, not recyclables.
Other things that frequently show up wrongly in the recycling bins are luggage, toys, footwear, furniture, and electronics. People mistakenly dispose of these items thinking they can be reused but turns out all these items will be sifted out as trash and sent for incineration instead.
This also applies to bulky household items like standing fans, carpets, window grills, kitchen appliances and TVs which should not be placed in or around the recycling bin. Instead, donate these items if they are in good condition, or engage your Town Council or a public waste collector for removal.  

Let's spot the recyclables among the contaminants.
The most common culprit causing all the mess in the recycling bins, though, is perishables like food and drinks. Even if they are bagged, do not throw your stained food containers into Bloobin. Styrofoam and paper food packaging should always be trashed in the green bin
Unless and until you've made the effort to clean and dry the plastic containers, refrain from disposing them into the recycling bins. 

Nowadays, it's easy to find collapsible and microwave-safe lunch boxes.
Better yet, carry a reusable lunch box or tiffin carrier to dabao food and avoid taking the disposable cutlery so you can eliminate disposable products altogether. Another easy thing to do is to opt out of disposable cutleries when you order food online to be delivered home.

Medical waste should go straight into the trash bin.
Now this may seem like common sense but our own eyes have witnessed otherwise. Come on peeps, do not throw your used masks or ART kits into the recycling bins. Yes, they might be made of plastics but hygiene is a thing no? Spare a thought for the workers who have to handle such biohazards.
No tissue papers either, please. Be it clean or used.
---
Recycling your trash the right way
---
We've been harping on about contaminants being the villain at these MRFs and making the lives of the workers that much harder. So, we're going to tell you where they should really go.
---
E-waste such as batteries and electronics
---

Bloobin also says "eww" at other hazardous things like batteries. We don't want things going up in flames, do we? 
E-waste needs to be separately recycled in ALBA bins deployed across Singapore in conveniently located public areas such as malls and community clubs. 
There are even several e-waste bins in selected FairPrice and Cold Storage outlets. In addition, batteries should be taped at the ends to prevent leakage and potential fire hazards.
---
Donating or upcycling items in good condition
---

Kids' toys that are still in good condition can be donated to children's homes.
Before you decide that something goes into the waste, ask yourself if this item can be upcycled or given a new lease of life. If you have stuff that is still in reasonably good condition and you think can be helpful for someone else, such as toys and clothes, consider donating them before tossing them into the trash bin.

Remember, if they are not fully made up of paper, plastic, glass or metal, they do not belong in Bloobin.

Balls in a recycling bin are akin to foul play.
There are numerous donation, resale and repair channels as well as Facebook groups dedicated to upcycling and donating in Singapore. Here you'll find useful resources and tips from people practicing the 3Rs and are on their zero waste journey.
Again, when in doubt, check in with Bloobin on the recycling search engine to see if your item can go into the recycling bin.
---
Get rewarded with cash for recycling
---
While it shouldn't be that difficult to set up a recycling system at home, SembWaste's arm for clean stream recycling, ezi, gives you an added incentive to do so.

If you're too busy to drop off the items, you can also conveniently schedule a recyclables collection slot for doorstep pickup via the app. 
Simply download the ezi app (App Store | Playstore) and bring your clean recyclables to their Cash-for-Trash stations that are scattered all over the island. You are compensated via PayNow based on the type and weight of your recyclables. For example, you'll get $0.15 for every kg of newspapers and $0.80 for every kg of empty aluminium cans.

Make the effort to recycle your everyday household items such as toiletries and food packaging.
Besides encouraging recycling at home, since 2020, ezi has also partnered with commercial businesses to collect and process recyclables. 
In fact, SembWaste has observed an increase in recycling tonnages of 44% comparing 2021 with October 2022 year-to-date figures to 1,430 tonnes.
---
Up your recycling game with Bloobin
---

Now that you're a little wiser, here's a gentle reminder to always recycle right.
Sustainability can often be a depressing topic when the world is full of news of flooding cities, forest fires and choking turtles. There are studies showing that a significant proportion of the younger generations are facing a very real problem known as climate anxiety due to the overwhelming feeling that they aren't able to do anything to slow climate change.
But you can do something. Recycling is one of the easiest, most actionable ways to get started on your journey towards zero waste… as long as you do it right. 
SembWaste shared that the total tonnages of recyclables received through Bloobin has dropped from 2021 compared to this year till October 2022. However, within the same time frame, there has been an increase in recycling rates from 24.7% last year to 26% this year up to October.* 
That means there has been an increase in awareness of recycling the right way, improving the sorting process at SembWaste, and eventually leading to more reusable recyclables.To find out more, check out Singapore's overall recycling and waste statistics.
So, let's keep up the good work and continue our efforts to make our green city truly sustainable.
If you want to keep up with what Bloobin is up to, check out the Clean & Green Singapore Facebook or Instagram page where there will be weekly comics till January 2023 bringing you through its 19 years of life thus far.
---
This post was brought to you by the National Environmental Agency.
Photography by Hui Wen Chan.
*Figures are accurate based on the amount of recyclables collected through the blue recycling bins within Sembcorp's waste collection sector. The overall recycling rate in Singapore in 2021 is at 55%.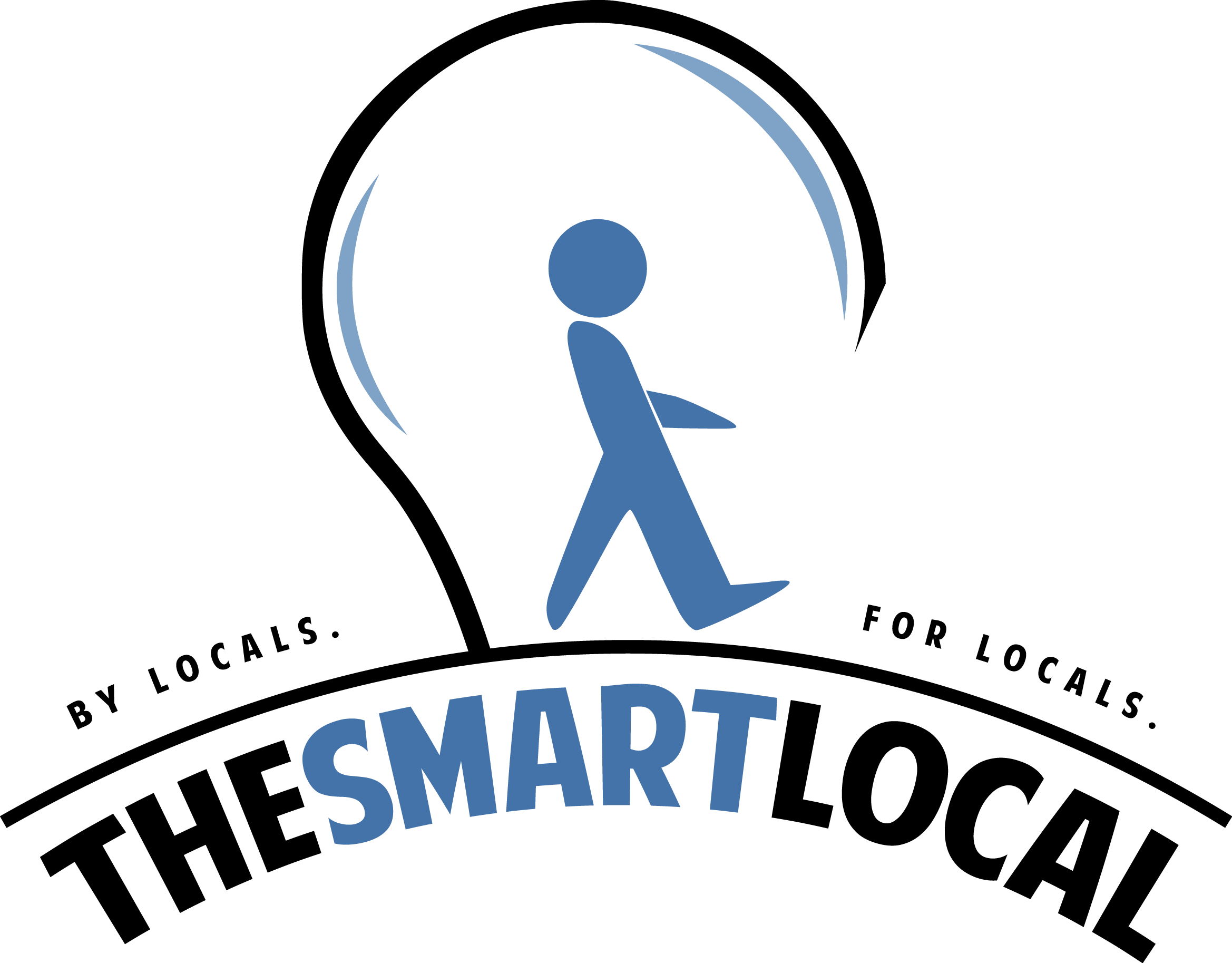 Drop us your email so you won't miss the latest news.