Boxing gyms in Singapore
---
Mike Tyson, Muhammad Ali, and Bruce Lee. If you've grown up admiring these guys, it probably won't come as a shocker to hear the countless hours they've spent in boxing gyms perfecting their moves and techniques.
For those looking to dip their toes into the world of fighting and martial arts, learning how to throw the most basic of punches is a good first step in your journey. Check out these boxing gyms in Singapore, ranging from budget-friendly classes to competitive action-oriented gyms.
Check out more gyms in Singapore:
---
1. Evolve MMA – Free trial class & official boxing ring
---

Several instructors are from overseas, and are world champions in their respective martial arts.
Image credit: Evolve MMA
Evolve MMA is no stranger to the arena of martial arts. Aside from boxing, their team of world-class champion instructors also consists of Brazilian jiu-jitsu and Muay Thai pros. To make training even more realistic, you'll have access to an official boxing ring and MMA octagon cage, so you can pull your best punches and simulate a real match.
Besides learning actual fighting and self-defence techniques, you'll also go through strength, cardio, and conditioning exercises with equipment like airdyne bikes and power racks. A whopping 800-odd classes each week gives you plenty of options to choose your preferred time and day for a training sesh. 
Boxing rookies are also welcome to sign up for a free 30-minute trial lesson at any of the 4 Evolve MMA outlets in Singapore to try out a class in combat before committing to the various membership plans (from $269).
Sign up for classes at Evolve MMA. 
---
2. The Ring Boxing – Special classes for children
---

Image credit: @thering_sg
The most affordable option on the list, The Ring Boxing has classes starting from just $19.98. Their options range from foundational classes and interval-based boxing to Muay Thai and HIIT with sparring sessions in the mix. 
If you have little ones at home who like to run and jump around, you can even sign them up for special kids-only classes ($26.50 per session), that'll teach them skills like boxing and Muay Thai. Not only will they get a kickass workout with specialised trainers, but also learn the value of hardwork and discipline.
Sign up for classes at The Ring Boxing.
---
3. King of Strength Boxing Gym – Competitive fighting galore
---

Image credit: @kingofstrength
For those who fancy themselves as fairly competent fighters, check out King of Strength Boxing Gym, which has a competitive training program aside from the usual personal and group training most gyms offer.
From just $29 per class, this gym is more suited for advanced students looking to break into the competitive scene. With lessons covering boxing tricks and strategies that aren't all about physicality, you'll be sure to improve your mental game and dominate your next opponent.
Sign up for classes at King of Strength.
---
4. Juggernaut Fight Club – Receive training from a national coach
---

Image credit: Juggernaut Fight Club
They say that a student is only as good as their teacher, and Juggernaut Fight Club has some of the best trainers around. The gym was founded by Arvind Lalwani, who is the head coach for Team Singapore.
While they do have lessons for all levels, this gym is better suited for those who are more experienced. Advanced boxers can be assured that this is a no-nonsense boxing gym that has produced winners such as national boxer Tay Jia Wei and Nurshahidah Roslie, Singapore's first professional female boxer. 
Prices start from $35 for a one-day pass, and with some many big names around the gym, you can be sure that you're in good hands. 
Sign up for classes at Juggernaut Fight Club.
---
5. Boom Singapore – Box to heart-pounding music
---

Image credit: @boomsingapore
Loud music? Check. Disco lights? Check. If you just want a fun environment to have a go at boxing with, try signing up for a class from Boom Singapore. From just $38 per class, their signature 45-minute cardio and resistance program is sure to push you to the limit.
The workout features bag work, shadow boxing, strength and conditioning and other HIIT routines all rolled into one. Each person will also have their own weights station, so there's no need to kill your momentum while waiting for others.
Sign up for classes at Boom Singapore.
---
6. 9Round Kickbox – Quick 30-minute workout sessions
---

Image credit: @9roundhollandvillage
9Round Fitness is tailored especially for the typical 9-6 office worker who is too busy for hour-long sessions. If you want to quickly relieve some stress, vent it out here with classes starting from $38. 
What makes this place suitable for the busy bee is the lack of class schedules, meaning you  can just drop in freely for their 30-minute workout sessions. Each workout consists of nine stations covering strength, kickboxing, and core work. The stations are different each day and you'll get to complete them on your own time, making this feel like an everyday gym. 
Sign up for classes at 9Round Fitness.
---
7. Box Office Fitness – Aqua bags to prevent bruising
---

Image credit: @boxofficefitness
Ask any boxer and they would tell you that bruises are part and parcel of training. However, you can minimise discomfort at Box Office Fitness, which utilises aqua training bags. 
These bags are filled with water, meaning less chances of bruising yourself as easily as when using traditional sandbags, which tend to be much harder. This is great for beginners who are just getting into boxing and are having trouble adjusting to the impact.
Starting from $38 per class, their signature Knockout class consists of 10 3-minute rounds split between boxing and calisthenics. First-timers will also enjoy the added benefit of a 1-for-1 bonus class when they sign up.
Sign up for classes at Box Office Fitness.
---
8. FX Boxing Club – Functional strength training
---

Image credit: @fxboxingclub
While we all wish to be like Rocky, sometimes the violence of the sport can be intimidating. FX Boxing Club focuses on real-life movements instead of sparring matches. There is zero to low contact as there is no getting into a ring, so those who just want to box and focus on functional fitness, this is the gym for you.
The gym starts from $40 per session. If you don't want to follow a particular class and just want to freestyle, there is also a self-training option where the facilities are open to use for 90 minutes.
Sign up for classes at FX Boxing Club.
---
9. Legends Fight Sport – Train under a former national boxer
---

Image credit: @amrzqlh
If you do want to be like Rocky, however, then Legends Fight Sport will ensure that you eat, breathe, and sleep the sport. At this gym, you'll learn all about the necessary boxing techniques, drills, skills and strategies from one of Singapore's boxing icons.
Classes will be headed by former national team captain, Muhadmad Ridhwan, known by his fight name The Chosen Wan, who is also the only boxing coach in Singapore to have received a scholarship from the International Olympic Committee to study coaching. For such prestige tutelage, each session starts at $40 and is sold in a package of five sessions.
Sign up for classes at Legends Fight Sport.
---
10. Tapout Fitness – Test out the Focusmaster G-1000
---

Image credit: @tapoutfiness_ouedowntown
It's no secret that technology is being incorporated into sports training, and at Tapout Fitness, you too can try out some of these shiny gadgets that top athletes use. Their Focusmaster G-1000 is a swiss army knife striking machine aimed at boxing enthusiasts looking to up their game.
Purchase a 14-day unlimited sessions pass for $70, and you too can train with this shiny machine. With the Focusmaster, you can adjust the targets including its angle, positioning, and the amount of resistance. On top of that, the gym also has other equipment aimed at improving functional fitness, like the TRX, Airdyne Bikes, and Med Balls.
Sign up for classes at Tapout Fitness. 
---
11. Spartan Boxing Club – Outdoor options available
---

Image credit: @boxingspartans
Boxing is not just a solitary activity. At Spartan Boxing Club, there's a family boxing class that you can join with your child for some fun bonding activity. It's also the only boxing gym in Singapore with an outdoor boxing option for you to get your daily dose of Vitamin D whilst getting your workout in.
Starting from $250 per month, the gym has 10 different locations around Singapore from Jurong to Pasir Ris, so you can be sure to find one near you. Children under the age of 12 can also get a 50% discount, so bring your kiddo along the next time you're looking for something to do for family day.
Sign up for classes at Spartan Boxing Club.
---
Affordable boxing gyms in Singapore
---
Throwing a good punch to let out all that stress can be one of the most liberating things to do. 
If you're a gym bro who's over lifting heavy weights, book a boxing session instead – and who knows, you just might start to lose all your hair and become the next One Punch Man.
For more fitness-related articles, check out:
---
Cover image adapted from: @boxingspartans, @boomsingapore
This article contains partial partnership content. However, all opinions are ours.
Article originally published on 30th August 2021 by Tay Jin Heok. Last updated by Oh Yian Yi on 14th July 2022.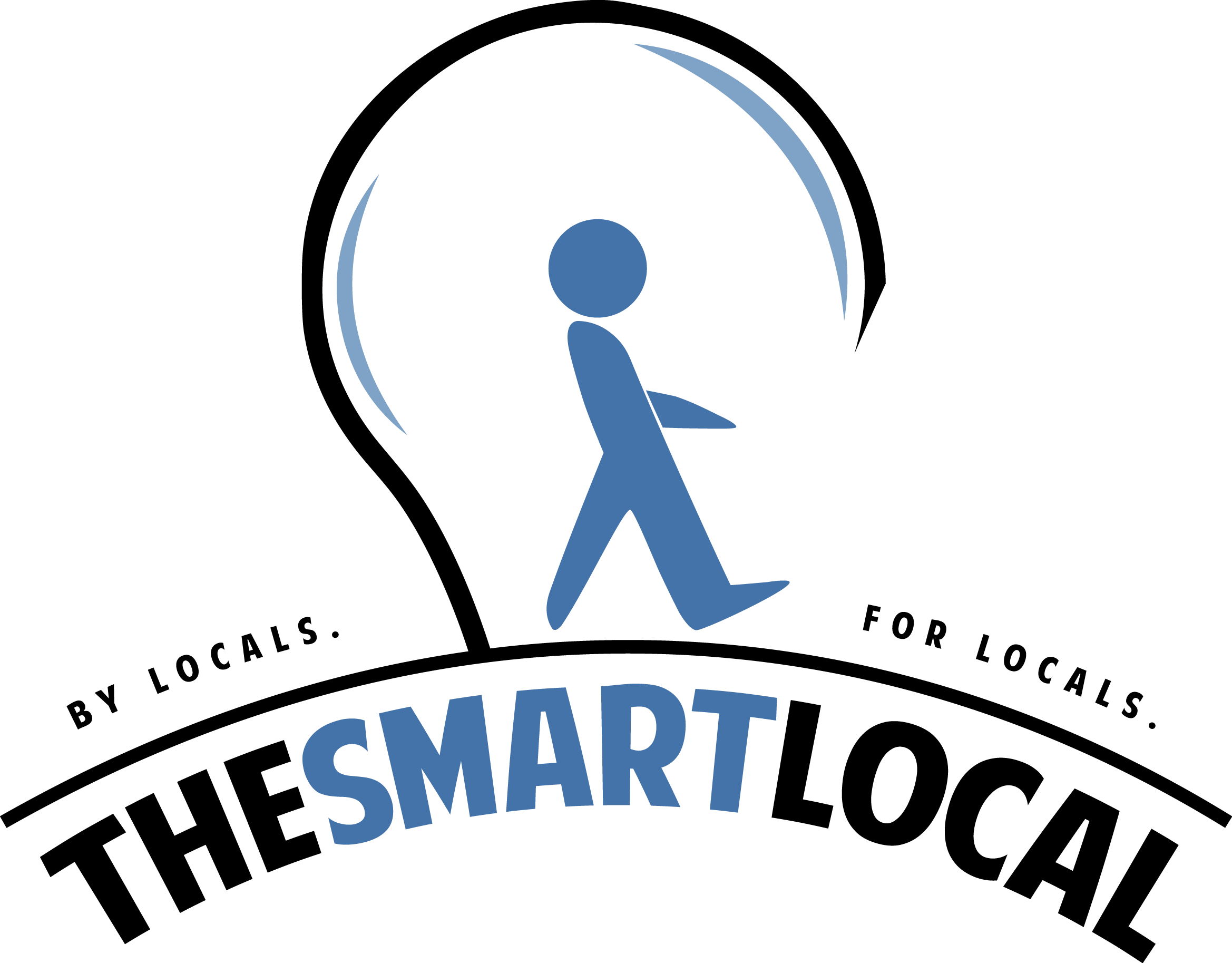 Drop us your email so you won't miss the latest news.