Best Bollywood movies
---
Think Hollywood, and our brain immediately whips to red carpets, blockbuster movies and the all-famous Oscars. Now swap that 'H' for a 'B' – your mind is sure to paint a whole different picture of Bollywood movies.
While our earliest memory of Bollywood is probably grooving to classics like Chammak Challo during school orientation camps, there's so much more when it comes to its treasure trove of movies. With their dramatic and exciting storylines, they can be just as addictive as our favourite Korean dramas that often have us plastered to the screen.
Now that Phase 2 Heightened Alert is here, it's time to add some pizzazz to your Netflix watchlist. Here are nine best Bollywood movies to watch online so you can spice up your stay-home movie dates and pick up a few Hindi phrases.
More movies to watch online:
---
1. Andhadhun
---
Sure, we've probably fibbed a fair bit in our lives for a million reasons – but have you gone to the extent of pretending you're visually impaired for your
whole life
?
What begins as an experiment for a pianist who believes he can play better without seeing lands him in a series of trials – including "witnessing" the murder of a film actor right in front of his eyes. Having been hired to perform at the actor's home, watch as he remains painfully poker-faced throughout the whole ordeal so his cover isn't blown.
The lengths he goes to report the crime without being sus deserves a special mention for sure. If a good thriller is your thing, this is a must-have on your watchlist.
Cast: Ayushmann Khurrana, Radhika Apte
Genre: Crime, Thriller
Watch Andhadhun on Netflix.
---
2. Gunjan Saxena: The Kargil Girl
---
Some occupations are stereotypically associated with a gender, and one of them is undoubtedly a pilot. This movie, however, goes all out to shove those norms under a rug with the real-life story of Flight Lieutenant Gunjan Saxena.
Because the industry is male-dominated, Gunjan pulls through multiple challenges to achieve her childhood dream of joining the Indian Air Force. She's ridiculed for the slightest of errors, causing her to lose confidence in herself and walk back to camp dejected every time.
But fighting in the Kargil War is where things take a 180-degree turn, with Gunjan in charge of evacuating wounded victims from a warzone teeming with enemies. After watching her face battle with a you go girl! kinda courage, we learn that a little self-confidence goes a long way.
Psst, history buffs get a little bonus too, as this movie is based on the 1999 Kargil conflict between India and Pakistan.
Cast: Janvi Kapoor, Pankaj Tripathy, Angad Bedi
Genre: Biographical drama
Watch Gunjan Saxena on Netflix.
---
3. Taare Zameen Paar
---
No two snowflakes are alike, and
Taare Zameen Par
shows us that no two kids are either. We're introduced to 8-year-old dyslexic Ishaan, who is whisked away to a special boarding school by his parents because of poor academic results. But when a new teacher, Ram, takes over their classroom one day, Ishaan's hidden talent in art finally shines through.
The relationship between this student-and-teacher duo is a pretty wholesome one to watch, ngl. Apart from constant encouragement and even saving the child from attempted suicide, we see Ram volunteering as Ishaan's private tutor by working through both his learning needs and passion for art daily.
Expect to shed both happy and sad tears as you sit through this heartwarming film coupled with hit songs. While most of them are popular in this musical show, Bum Bum Bole hit the charts with a whopping 623 million views on YouTube.
Cast: Darsheel Safary, Aamir Khan
Genre: Children, Musical drama
Watch Taare Zameen Paar on Netflix.
---
4. Queen
---
A journey of self-discovery can unearth some mysterious facts about ourselves. One woman, though, takes it at least
10 steps further by going on a solo honeymoon after getting ditched by her fiancé a day before their wedding.
Rani's decision fuelled by nothing but pure rage turned out pleasant in the end. On top of meeting three fellow adventurers from various countries and hitchhiking with them across Europe, she's yanked out of her comfort zone without her even realising. From a timid and homebound girl, her metamorphosis into a free-spirited explorer who's capable of anything is quite the highlight.
P.S. Brace yourself for a satisfyingly savage ending that will catch you off-guard.
Cast: Kangana Ranaut, Rajkumar Rao, Lisa Haydon
Genre: Adventure
Watch Queen on Netflix.
---
5. Zindagi Na Milegi Dobara
---
Globetrotting or gearing up for grad trips is, unfortunately, nothing but an elusive dream for now.
*insert sad violin music*
Maybe watching Kabir, Imran and Arjun exploring Spain will give us that vicarious experience to soothe our huge travel appetites. Some of you might even be familiar with Arjun's character – who's played by Bollywood's resident Greek god, Hrithik Roshan, from the hit movie Krrish.
In Barcelona, a bachelor-party road trip that was meant to commemorate Kabir's upcoming wedding morphs into a mixed bag of love, dangerous sports and even salsa-dancing with a random señorita. You'll want to pay special attention to the flamenco-inspired song following their dance, strung together with both Hindi and Spanish lyrics.
Fun fact: Zindagi Na Milegi Dobara literally translates to YOLO in Hindi – a creed we can afford to follow sometimes.
Cast: Hrithik Roshan, Farhan Akthar, Abhay Deol, Katrina Kaif
Genre: Adventure, Comedy
Watch Zindagi Na Milegi Dobara on Netflix and YouTube.
---
6. Jab We Met
---
Listen up fellow romantics, because
Jab We Met
promises us a good dose of exactly what we crave. We follow the story of Aditya – a wealthy businessman who's sick of his monotonous and miserable life. As he jumps on a train to nowhere to escape the madness, he meets the loud and obnoxious Geet whom he can't tolerate for a single second.
However, as in every good ol' case of opposites attract, we watch their bond transform into one that doesn't just tug at your tender heartstrings, but is also immensely rewarding to watch because they help each other to overcome life's crazy challenges.
Long story short: this movie preaches that we learn the biggest lessons from those whom we least expect it from.
Cast: Shahid Kapoor, Kareena Kapoor
Genre: Romance
Watch Jab We Met on Netflix.
---
7. Dear Zindagi
---
Having a list of goals and not hitting any of them can be frustrating. After a failed relationship and a crumbling film career, Kaira backpacks to Goa out of desperation, where she develops a cynical view of life.
While there, she seeks a renowned psychologist to haul herself out of sleepless nights and a swarm of toxic thoughts. You definitely don't want to miss this, because the familiar doc is played by none other than the King of Bollywood – Shah Rukh Khan.
We witness the previously guarded Kaira warming up to her new therapist and discovering things about herself she'd never known. The lessons she learns along the way can be super relatable and makes us realise that there's so much more to life, especially when we're feeling at our all-time low.
Moral of the story: sometimes it's okay not to be okay.
Cast: Shah Rukh Khan, Alia Bhatt
Genre: Drama, Romance
Watch Dear Zindagi on Netflix.
---
8. PK
---
I
f you're familiar with cult-classic
E.T
.
, this movie shares some similarities with our favourite alien. After losing his spaceship remote controller, humanoid alien PK finds himself stranded on unfamiliar Earth. But while on a solo quest to retrieve his nifty device, he befriends a television journalist who's beset with her own set of problems.
Watching the two of them journeying together can probably get a few laughs from us – as PK innocently questions the dressing, superstitions and verbal practices that earthlings follow. For those wanting some lighthearted comedy, this is the movie to watch.
Cast: Aamir Khan, Anushkha Sharma, Sushant Singh Rajput
Genre: Science fiction, Comedy
Watch PK on Netflix and YouTube.
---
9. Gully Boy
---
Move aside, Eminem – there's
another candidate to join you on that legendary rapper hall-of-fame.
Afflicted by the social issues penetrating the Dharavi slums and having no other way to release his emotions, Murad composes a series of raps about his hometown. His life changes drastically after a local rapper recognises his burning passion and offers to train him through street-rap battles.
Murad's endless hustling will probably make you envy his crazy level of dedication. But as they say – and as you'll also see – hard work always pays off even if your end goal is to become an international rap god.
Note: Although this movie is unavailable on Netflix, you can still get your hands on it if you're subscribed to Amazon Prime.
Cast: Ranveer Singh, Alia Bhatt
Genre: Social issues
Watch Gully Boy on Amazon Prime.
---
Best Bollywood movies to watch online
---
From finding love on a train to following an alien on a research mission, there's something for everyone in the world of Bollywood movies. Since most of these movies are readily available on Netflix, finding the perfect one for movie nights shouldn't be a problem. No need to fret if you're not subscribed, though, because a couple of movies from this list are on YouTube for free.
From mandatory song-and-dance sequences to tear-jerker worthy storylines, they hold a certain appeal that even newbies can't help but feel drawn into.
---
Cover image credits: Filmibeat, Film Companion, @vodkashots001, @taran_adarsh.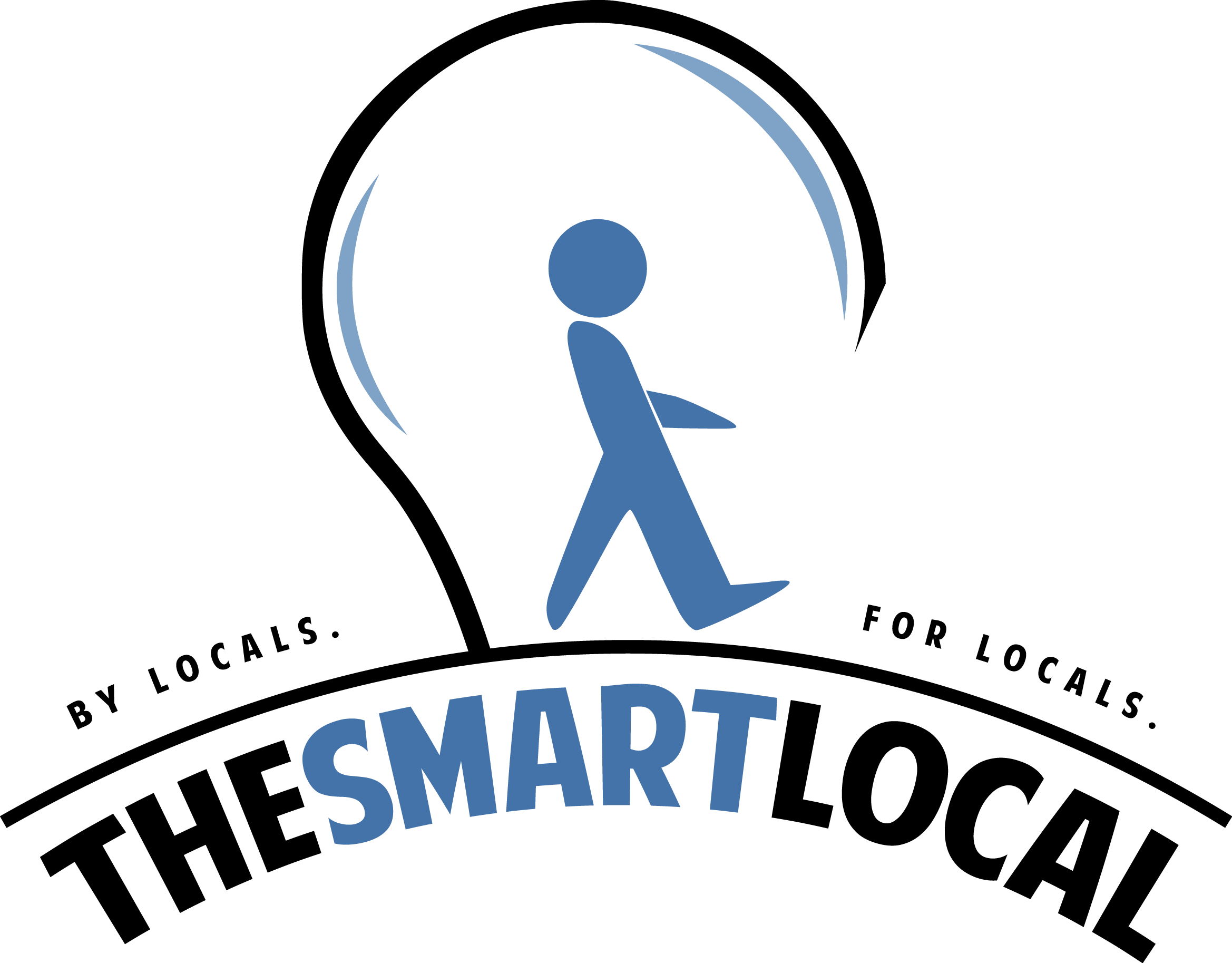 Drop us your email so you won't miss the latest news.