Birthdays in Singapore as a 90s kid
---
Local millennials have been through memorable and unique experiences, from playing with 90s kids toys instead of smartphones, to hanging out at iconic malls in Singapore before they were revamped or shut down. Before big birthday celebrations in hotel suites became the norm, there were different rites of passage when celebrating birthdays in Singapore for 90s kids.
Think embarrassing public displays of song and dance, loving but low-key violent rituals like getting thrown into the school pond and your face smashed into a cake, and the ultimate flex: having your name and age broadcast nationwide on Kids Central/Okto.
Let's have a stroll down memory lane while you get comfy either nearing or already within the thirty, flirty and thriving chapter of your life.
---
1. Distributing goodie bags filled with stationery & snacks in class
---

Image credit: Shopee
They say there's joy in giving, but I'm pretty sure I wasn't the only kid who wondered why I had to give presents to my whole class, when it was my birthday we should be celebrating. If anything, it was a call to be liked and appreciated by my classmates, by bestowing upon them a goodie bag filled with miscellaneous treats.
The design of the goodie bag would determine your aesthetic, be it cute graphics like teddy bears and bunny rabbits, or your favourite cartoon series – such as Ben Ten or Winx Club.
The bags would be stuffed with cheap stationery items you could get from the school bookshop, like those connector lead pencils or sharpeners with built-in erasers, as well as mixed snacks such as fruit jellies, old-school biscuits, Yupi gummies and so on.
---
2. Having your name and age flashed on Kids Central & Okto
---

Image credit: Ng Aisyah
Before the era of YouTube and Netflix, us 90s kids spent most of our free time glued to the TV watching Kids Central, which then became Okto. Hence, it's no surprise that seeing our own name and age flashed on the telly was a huge deal.
Back in the day, parents could submit their birthday child's name and the age they were turning. There would then be a bulletin in between programmes where a short showcase would announce "Happy birthday to these [Insert Month] babies!", and a list of Singaporean kids' names and ages would be presented like movie credits. 
Even throughout the year when it wasn't your birthday, it was kind of fun to read through the names and think to yourself, "I have no idea who these kids are, but happy birthday to them anyway".
---
3. Wearing paper crowns during parties at McDonald's & Burger King
---

Image credit: @kkimhcnbln
It's apparently an unspoken rule for Singaporeans to celebrate their 16th, 18th or 21st with an elaborate birthday bash. Typically within a luxe hotel room, where a multi-tiered marble cake plus photo setup are essential. The children's version of this tradition is none other than pleading for Mummy and Daddy to throw you a birthday party at McDonald's or Burger King. 
Nothing beats the wafting smell of greasy fast food while you play games, chit-chat and unwrap presents!  These venue hires for private events usually comprised party favours like paper crowns and streamers for you and your primary school pals to get litty.
Now that we think about it, would it be possible for a gaggle of full-grown adults to book a fast food party in Singapore? Perhaps it can even be used to celebrate other momentous occasions, like a wedding solemnisation? Food for thought.
---
4. Standing on a chair with a sotong hat while Fish & Co. staff sang
---

Image credit: Wintercheevlog
This was an absolute nightmare for those who hate public attention, but a hilarious spectacle for those not on the receiving end.
Our friends and family seem to love seeing us squirm in shame as we donned plushie hats in the form of various marine life: octopus, squid, lobster – you name it. The pinnacle of Fish & Co.'s birthday celebrations is when they force the lucky birthday boy/girl to stand up on their chair so that everyone in the restaurant can get a clear view. 
A couple of enthusiastic staff members will then drop their duties and flock to your table for a hearty birthday song and dance performance. Not just the traditional Happy Birthday ditty, mind you. But their very own musical masterpiece.
---
Bonus: Hai Di Lao birthday fruit platters, LED signs & performances
---
The modern version of the Fish & Co. song and dance would be none other than the Hai Di Lao birthday tradition, where the person celebrating would be handed an attention-grabbing LED sign board for cute pics.
The staff, renowned for excellent service and maximum zest, would then serenade you Happy Birthday. If you fancy a little dance performance to go along with it, feel free to order the handmade la mian so they can put on the famous noodle dance show at the same time.
---
5. Getting your face smashed into the birthday cake
---

Image credit: LeticiaVlogs
This classic never fails to send a shiver down the spines of two main groups of people: those who are super against food waste, and skincare buffs. I mean, why would you ruin a perfectly good cake by smashing someone's face into it, rendering the areas in contact inedible? 
Our heart goes out to the pastry chef who probably poured their heart and soul into the beautiful frosting design as well. And don't even get us started on what a skincare catastrophe it is to smear rich and greasy cream right onto your visage!
It's even worse for public celebrations where you likely don't have access to a proper shower, especially if the cake also gets on your clothes and hair, but this is one of those childish acts which folks continue doing for the sake of tradition. Just be 1,000% sure there aren't any candles or pointy cake decorations still skewered on top.
---
6. Getting picked up and thrown into the school pond
---

Image credit: Green House Design
Yet another violent and utterly messy celebration ritual, getting picked up by your squad and hurled into the school pond seems to be an exhilarating yet mildly traumatic memory for many Singaporean 90s kids.
Mostly boys, for obvious reasons. After all, even the rowdiest of kids knew to respect the lasses and not rough them up too much, manhandling them and leaving them with a soaked uniform. The dudes, though? That seemed to be fair game.
The cherry on top is none other than when they squish-squish their sopping wet socks, shoes and apparel right back into the classroom after recess, to a roar of laughter from classmates and an exasperated sigh from the form teacher.
---
7. Getting tagged in a collage of your old & unglam Facebook photos
---
Most people use social media to document picture-perfect moments, going as far as to untag themselves in group shots where the angle is less-than-favourable. But come the anniversary of your birth, the most unglam pics ever taken of you will come bubbling to the surface – courtesy of your "good" friends who have been trawling through your Facebook photo archives.
Think cursed remnants of your pre-glow up self, pics of you fast asleep with your eyelids half-open and your mouth hanging agape, and candid snaps of your everyday life which end up resembling Poot Lovato. The collage may make for rip-roaring laughter when posted online for all to see, but it's gonna take a dozen of your hot selfies to neutralise the damage. 
---
8. Friends colluding with your parents for a midnight home invasion
---
There are extra strict Asian parents who hardly allow visitors, and then there are the cool mums and dads who go as far as to collude with their child's buddies to organise a birthday home invasion.
SMSes were exchanged, and updates of when the coast is clear would be given so that the gang of well-meaning pals can barge into the poor unsuspecting birthday boy/girl's room and scare the bejesus out of them.
Bonus points if you happen to catch them in embarrassing pasar malam pyjamas, featuring the off-colour likes of Power Rangers or Barney the dinosaur.
---
9. Being serenaded with the birthday song in public, repeatedly
---
Nothing makes unsuspecting diners stop in the middle of a convo quite like a nearby table erupting in a chorus of "Happy birthday to you, happy birthday to youuu~". Pranksters and the more extroverted of friends and family enjoy tormenting their loved one with multiple rounds of the jingle, each one louder than the last.
That's because the birthday song can be sung in all sorts of languages, just in the same tone. There's even a Christian version, where "May the good lord bless you" takes the place of "Happy birthday to you". And some people just make it a challenge to sing the regular birthday song again and again, increasing the speed each round till it reaches Rap God levels.
---
10. Having to carry giant balloons in public for the whole day
---

Image credit: James Rainier
First of all, these balloons aren't cheap. Due to their sheer size, and the constant demand because they're such a birthday staple, a typical helium number balloon could cost ten to twenty bucks a pop. Yet, your loved ones find it a small price to pay to see you struggling to lug it around town all day, sending a flurry of eyes shooting your direction and kaypoh-ing your age.
There's also the overwhelming pressure and paiseh factor when you struggle to navigate cramped public spaces with these jumbo floaters in hand, like squeezing into a bus or trying not to hit a fellow MRT passenger in the face.
Then again, there are people who adore being in the spotlight, so getting to strut their stuff with these big, ostentatious props and letting the world know that it's their special day is probably their idea of the best birthday gift ever.
---
Memorable and unique birthday celebrations in Singapore
---
These wacky birthday celebrations may be embarrassing and be a tad cringey to look back upon, but the fact that we still remember them proves that they made an indelible mark on our childhood. 
Growing up in Singapore comes with its own quirks and culture that may leave our foreign friends scratching their heads. But if you ask us, we wouldn't have it any other way. Now, excuse us while we make an inquiry with our fave fast food establishments to see if they can host our next grown-up soirée.
Read more articles about culture and nostalgia in Singapore:
---
Cover image adapted from (L-R): @kkimhcnbln, Green House Design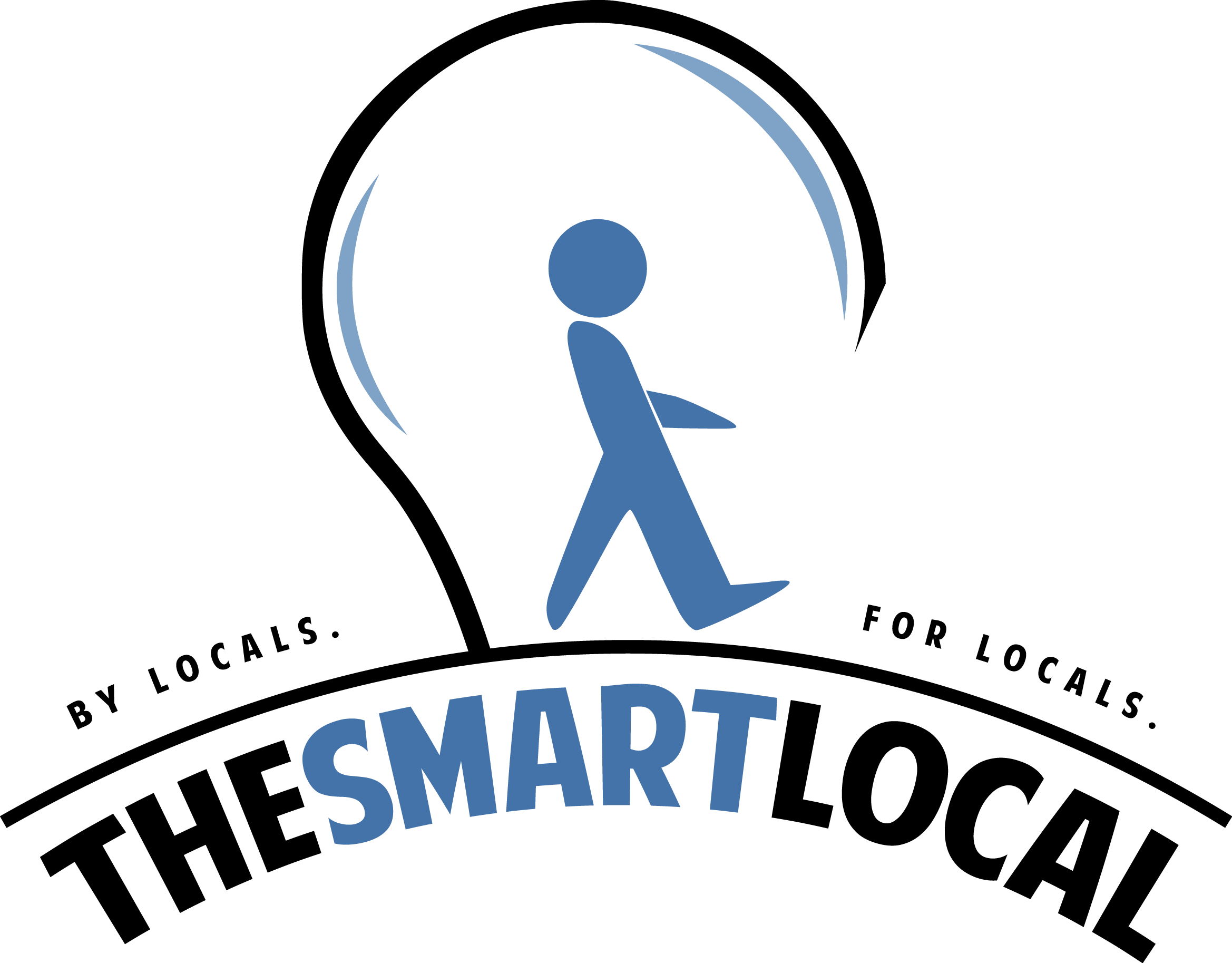 Drop us your email so you won't miss the latest news.