Bicycle shops in Singapore
---
Getting your own bicycle will reduce your travel time, save you money for more BBT, and help you burn off those boba calories as you try to achieve your New Year #fitspo goals once again.
You also won't have to worry about your bicycle exploding or getting banned from footpaths and roads — unlike e-scooters, which have recently been disallowed on footpaths. Besides, we're allowed to bring foldable bikes onto public transport as long as they are within a 120cm by 70cm by 40cm size limit.
Here are 10 bicycle retailers in Singapore where you can get a trusty government-approved ride and officially join the cycling community.
---
1. Mighty Velo – Lightweight folding bicycles and tricycles
---
The CarryMe Compact Foldable Bike in lime green ($999)
Image credit: Mighty Velo
Conveniently roll out of an MRT station and towards your office on MightyVelo's CarryMe Compact Foldable Bike ($999), which comes in 10 colours including Aquamarine Green and Crimson Red, and can be folded in under 15 seconds. You can even pack the folding bike into an optional bike travel case ($580) and take it on your next holiday.
If you are a new biker who needs a little help balancing, or are shopping for a child or elderly person, opt for the CarryAll Foldable Tricycle ($1,599) which comes in neutral shades of Khaki Brown and Slate Grey.

The CarryAll Foldable Tricycle in khaki brown ($1,599)
Image credit: Mighty Velo
Customers can pay in cash, PayNow, and bank transfer, and enjoy free checks and tuning services for two years.
Address: 30 Tai Seng Street, #02-14 BreadTalk IHQ, Singapore 534013
Opening hours: Mon – Sat 10AM-12PM & 1PM-7PM (Closed on Sundays)
---
2. Heap Hong & Co. – Budget-friendly store near Farrer Park MRT
---

Image credit: Jackay C.
For those who just need a bike for neighbourhood errands or short-distance exercise, the uncles at Heap Hong and Co. recommend an unbranded 24-inch bike (from $135) with a basket in front, and metal carrier bike rack at the back. They also sell Italian bikes from $300, and children's bikes from $115.
Their after-sales service is top-notch too. A reviewer described how one of the shop owners showed him how to fold and unfold his newly bought foldable bike, watched as he did it himself, and helped carry it to his car. Small repairs such as tire inner tube changes can be done from an affordable $8.
Address: 683 Tessensohn Road, #01-113, Singapore 210683
Opening hours: Mon – Sat 12PM-7PM (Closed on Sundays)
Telephone: 6293 1286
---
3. Hello, Bicycle! – Pastel ladies' bikes
---

Image credit: @ashleyyoshie
Many bicycle shops in Singapore have plenty of dark, masculine bikes, but Hello, Bicycle! has a sizeable range of bicycles, such as elegant-looking pastel ones that the ladies will love. Skirt-wearing riders will find it easy to step on and off their Linus Dutch 3i ($1,050), thanks to its low curved frame. And it doesn't hurt that it also comes in delicious shades of cream, sage, and scarlet.
They also have a selection of Tokyobikes from $1,150

Image credit: @rawroo_and_allipop
You can also get kids bikes from Crruzee and Shulz from $215. A range of accessories such as Kids helmets ($44) are also available.
Address: 135 Middle Rd, #01-01 Bylands Building, Singapore 188975
Opening hours: 11AM-9PM, Daily
Telephone: 6333 0054
---
4. Hon Kah Trading – Offers lessons for absolute beginners
---

Image credit: Cycling Lesson
Hon Kah Trading is a great place to start looking for your first bike if you're a beginner. They conduct one-hour one-to-one classes for both adults and children from just $80, and according to rave reviews they've received, many have managed to master cycling in just one session under their guidance.
Bicycle and safety gear will be loaned to you at no extra cost while you learn. Once you're confident enough to hit the roads on a two-wheeler, go ahead and pick a foldable bicycle, mountain bike, and road bike (from $199). Bike accessories such as helmets and lights are also available here.

A Diamondback mountain bike
Image credit: @patrickrossbazata
If you're more of a seasoned cyclist who frequents rough terrain, go for their Raleigh, Wheeler, and Diamondback bikes from Europe and the US, all known for their rugged mountain bikes that famous racing teams have ridden to victory.
Address: Block 4 Queen's Road, #02-109, Singapore 260004
Opening hours: Tues – Fri 2PM-7PM | Sat – Sun 2PM-6PM (Closed on Mondays)
Telephone: 9005 5062
---
5. Cannasia – Bike fitting service with credit vouchers for new bikes
---

The 2021 Orbea Ordu
Image credit: @orbea
Cannasia offers road, scalpel, hardtail, fitness and gravel bikes (from $499) with interest-free instalment plans. This includes the 2021 edition of the Orbea Ordu M20LTD ($8,089) that has been highly rated by triathletes. But what sets them apart from the standard bike shop is their state-of-the-art bike fitting system.

Image credit: Cannasia
Cannasia is one of the few bike shops in Singapore that has the Guru Dynamic Fit Unit. You'll hop on a bike simulator that mimics the forces and angles of a real bike ride, rather than safe, flat ground, and it'll help you find the most comfortable riding position and bike dimensions for your body.
This fitting is recommended for beginners unfamiliar with their ideal bike posture, people with nagging injuries, professional cyclists wishing to improve their performance, or anyone who has experienced physical changes since their last bike fit. You can also get up to $300 worth of credit towards a new bike purchase depending on the fitting package you opt for.
Address: 83 Frankel Avenue, Singapore 458211
Opening hours: Mon – Sat 10AM-6PM | Sun 11AM-5PM
Telephone: 6441 4772
---
6. Cycle Project – Pick individual parts from any brand you fancy
---

Image credit: Cycle Project Store
If you have an exact idea of what you want your bike to look like, and don't wish to stick to parts that are all from the same brand, Cycle Project is on your list of go-to bicycle shops for bike building. They will specially order the frame, seatpost, saddle, pedals, wheels, and brakes individually, and assemble your custom bike (from $1,300) according to your preferences.

A Synapse bike from Cannondale
Image credit: @cycleprojectstore
And when your bike's frameset requires restoration and repainting, they'll send it to their Taiwanese partners for a facelift. It will take eight weeks, but the result will be the exact Pantone colour specifications you asked for.

Image credit: @rezaprabowo
They offer free basic bike maintenance classes for groups of four so you can pick up some useful skills to keep your bike in tip-top condition.
Address: 57 Eng Hoon Street, #01-80, Singapore 160057 (By appointment only)
Opening hours: Tues – Sat 12PM-7PM | Sun 12PM-5PM (Closed on Mondays)
Telephone: 9457 6343
---
7. Brompton Junction – Customised foldable bikes from London
---
Brompton's foldable bikes (from $1,765) are cult favourites because they are fully customisable and handmade by experts. Each bike is manually brazed in Brompton's West London factory by craftsmen who receive 1.5 to 2 years of training.

Image credit: @channasilva
Create your own Brompton with their interactive BikeBuilder*, available online and on tablets in-store. Pick a handlebar shape, frame colour, gear set, mudguards, and even a snap-on bag. Lightweight aluminium frame parts are a good choice for frequent commuters. Your bike will be hand-assembled in London and shipped to Singapore in two months.
To have a feel of the bikes before you order one, ask to have a test ride on the mall's air-conditioned indoor cycling track right outside the store. A free after-sales check is provided once your bike arrives.
*The Brompton BikeBuilder is temporarily unavailable due to overwhelming demand.
Address: 109 North Bridge Road, #01-26 Funan Mall, Singapore 179097 (By appointment only)
Opening hours: 11AM-8PM, Daily
Telephone: 6908 5023
---
8. Cheap John's – Affordable family-run store at Sembawang
---

Image credit: @cheapjohnent
Sembawang residents can point you to Cheap John's Enterprise where the owner has been selling and fixing bicycles at his family business since 1969. Mountain bikes for adults start at $240 – I've bought one myself and it's still going strong 10 years on, even after much abuse.

Kench BMX dirt bikes
Image credit: @cheapjohnsent
They also offer Mongoose and Kench BMX dirt bikes (from $399) for skate park stunt riders, fixed-gear city bikes for CBD workers, and children's bikes.
Whenever your bike needs a little tuning up, you can ask for a full bike servicing from only $85. The owner will take your whole bicycle apart to clean, degrease, and re-grease each moving part, tune the brakes and gears, and align the spokes and rims of the wheels for smoother movement. You can also use CDC vouchers here for your purchases.
Address: 598 Sembawang Road, Singapore 758456
Opening hours: Mon – Sat 11AM-7PM | Sun 11AM-3PM
Telephone: 6753 7134
---
9. Tay Junction – Ergonomic fitting services
---

Image credit: @taycycle
If you've ever developed a mysteriously sore tailbone or muscle after a bike ride, it's worth getting that checked out with Tay Junction's Retül Fit service ($350/session) at the Ubi branch, which will match you to a bike that fits you like Cinderella's shoe.
This detailed 3-4 hour session will find you a comfortable seating position that helps prevent injury and maximise cycling performance. Your movements will be tracked using 3D motion capture technology, and you will either be matched to a bicycle (from $360) that the staff will adjust to your optimal position, or have your current bike adjusted.
Pick from the range of bikes for paved roads or dirt paths, suitable for both casual and competitive riders. Ladies will be spoilt for choice with lightweight options such as the Flourish 4 that's fitted to the female body and has space for a front basket that will fit all your barang.
Full list of Tay Junction's locations
---
10. L&T Cycling – Exclusive dealer for Dahon & Tern bikes
---
Image credit: L&T Cycling
Eastsiders looking to get a foldable bike from Dahon or Tern can head to L&T Cycling, the exclusive dealers for bike brands and others like Java and Crius. There's even a spacious courtyard right outside the bike shop for you to test out the rides safely.
L&T Cycling also lets you pay for your new bike with an instalment plan or a buy-now-pay-later scheme.
Address: Tampines Street 43, Block 482 #01-230, Singapore 520482
Opening hours: Mon – Sat 11AM-8PM (Closed on Sun & P.H.)
Telephone: 6786 3313
---
Where to find bicycle shops in Singapore
---
A well-made quality bike may require you to fork out three or even four digits, but will pay for itself in the long run as a worthy investment as you travel to multiple locations. It's faster than walking, and while saving on cab or bus fare, you'll also be helping reduce carbon emissions. And if you're looking for a bike in Singapore, now you know where to find one.
Also shop at:
---
Original article published on 26th November 2019. Last updated by Jessica Fang on 31st Jan 2023.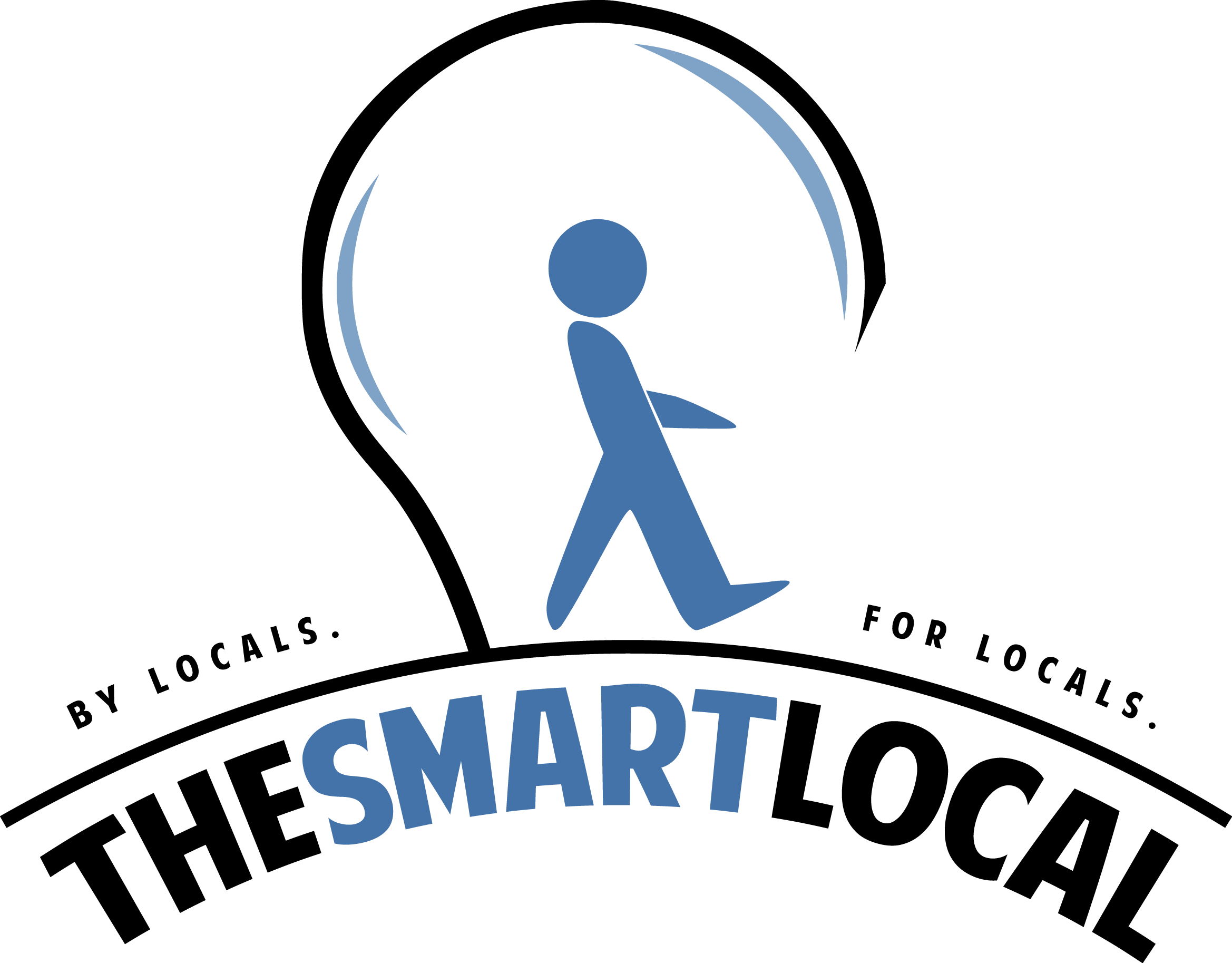 Drop us your email so you won't miss the latest news.