Hawker stalls in Singapore
---
It's no surprise that 99.9% of Singaporeans live to eat – after all, with good food left, right, and centre, eating is a national pastime many of us hold dear. And with the recent roll-out of Community Development Council (CDC) vouchers to all Singaporean households, we've got all the more reason to be filling our tummies with yummy nosh.
But with a gajillion eligible hawkers on the list, looking for your next lunch spot might be daunting. Fret not, hungry reader – here are 19 top hawkers around Singapore as recommended by locals to explore.
Check out these other eateries around town: 
---
– CENTRAL –
---
1. Ocean Curry Fish Head – Elevated cai fan with generous fish head
---
If you thought all cai fan was just basic fuel for the stomach, you'd think again at Ocean Curry Fish Head, which elevates the humble dish to an art. A stand out dish would be the titular Curry Fish Head ($40) that's soaked in rich, tangy curry. It's laden with vegetables and a generous, grade-A fish that easily feeds four people.


Another option would be the fish tail curry!
Image credit: @ray_yee
If you don't wish to brave the stall's usually snaking queues, the Sin Thye coffee shop boasts plenty of other stellar options. You'll find the iconic Kim Keat Hokkien Mee here, as well as a Japanese food stall which offers legit salmon stew and bento sets. 
Address: 92 Lorong 4 Toa Payoh, #01-264, Singapore 310092
Opening hours: 11AM-9PM, Daily (except for alternate Tuesdays)
Telephone: 6252 2168
Ocean Curry Fish Head website
---
2. Konomi Zen – $3.50 donburi and Japanese menu all under $6
---
Affordable Japanese food isn't the easiest to find, so this food stall at AMK food centre is a lifesaver with – hear this – a menu with nothing over $6. Yes, even traditionally pricer items like a Salmon Bento Set ($6)!

But the true star players of the show are the Oyako Don ($3.50), Chicken Udon ($3.50) plus Crispy Tendon ($5) that doesn't fall prey to the usual shortcomings of having more batter than ingredients. 
Check out the full review.
Address: 628 Ang Mo Kio Avenue 4, #01-59, Ang Mo Kio 628 Market & Food Centre, Singapore 560628
Opening hours: Mon – Sat 11AM-8PM (Closed on Sundays)
Telephone: 9734 8875
---
3. Rolina Traditional Hainanese Curry Puff – Bib Gourmand cult favourite
---
Snacking is a Singaporean's favourite past time, and to make sure those calories are worth it, opt for a snack that's got the nod of approval from the Michelin Gods, no less. Rolina's authentic curry puffs are handmade, and pack a punch with a special rempah chilli paste.

Image credit: @maikeru55san
There are only two flavours here – Sardine, and Chicken and Egg (both $1.50). That's because the stall believes in quality over quantity, and it sure shows with the winning combo of a light, flaky crust coupled with generous filling.
Address: Blk 6 Tanjong Pagar Plaza #02-15, Singapore 81006
Opening hours: Tue – Sun 7AM-4PM (Closed on Mondays)
Telephone: 9235 8093
---
4. Yellow Submarine – Last remaining outlet of famous Philly cheesesteaks
---
Going undercover in a coffee shop in Bishan, Yellow Submarine is the last remaining outlet in Singapore which serves up this Philadelphia-inspired sandwich drizzled with cheese.


Image credit: @kimsanleng
Subs start from $5 like the Yellow Submarines Classic, with tender beef and melty cheddar cheese all nestled in a fluffy bread. Pair that with some moreish nacho sauce and generously cut fries – you'll be singing "we all live in a yellow submarine" soon enough. 
Address: Blk Bishan Street 13, #01-522 Kim San Leng Food Centre Bishan, Singapore 570511
Opening hours: Thu – Tue 11AM-8.30PM (Closed on Wednesdays)
Yellow Submarines website
---
– EAST & NORTHEAST –
---
5. Mizzy Corner Nasi Lemak – Classic nasi lemak store since 1997
---
Nasi lemak is love. Nasi lemak is life. Plus, it's one of those dishes that you can have for breakfast, lunch or dinner with nobody batting an eye. Finding the best plate of nasi lemak in Singapore is a challenge yet to be conquered, but if you'd like to get one step closer, head to Mizzy Corner Nasi Lemak.

Image credit: @mizzycorner
Dishing up sedap grub since 1997, Mizzy Corner now has a variety of dishes under its belt. Those who want to stick to classics can get their Nasi Lemak Bento Sets from $4.90, with yummy sides like fried chicken wings, fish cutlets, and even tender beef rendang. Plus, Mizzy Corner uses basmati rice for a less sinful – but just as yummy – makan sesh.
If you'd like to try something new, give their Nasi Jenganan (jasmine rice with sweet peanut sauce) or Nasi Rawon (jasmine rice with buah keluak gravy and sides) a go, both from $24.90. The store has two outlets – one in Tampines and one at Changi Village. The latter is open till 1AM, making it an ideal supper spot for Easties.
Mizzy Corner Nasi Lemak @ Tampines
Address: 602B Tampines Avenue 9, #01-01, Singapore 502602
Opening hours: 11AM-8PM, Daily
Telephone: 9793 1103
Mizzy Corner Nasi Lemak website
Mizzy Corner Nasi Lemak @ Changi Village
Address: 2 Changi Village Road,  #01-26 Changi Village Hawker Centre, Singapore 500002
Opening hours: 7.30AM-1AM, Daily
Telephone: 9816 4419
---
6. Top Corner Western Food – Old-school chicken chop
---

Image credit: John Soh
No matter the amount of fusion dishes or atas restaurants that grace our shores, nothing quite hits the spot like an old-school plate of western food from a neighbourhood food court. 
Long-time Pasir Ris kias swear by Top Corner Western Food – tucked away at Loyang Point, this humble store's bestseller is its Char-grilled Chicken Chop ($6.90) that comes with the works: coleslaw, wedges, mashed potatoes, corn on the cob, and a generous serving of brown sauce.
Address: 259 Pasir Ris Street 21, #02-30 Loyang Point, Singapore 510259
Opening hours: 11AM-9PM, Daily
Top Corner Western Food website
---
7. Soi Thai Kitchen – Authentic Thai food near Chomp Chomp
---
Unfortunately none of the stores at the highly-coveted Chomp Chomp are on the North-East CDC voucher list. But if anything, that's added incentive to check out places that aren't typically on our radars. Soi Thai Kitchen, right next to Chomp Chomp along Serangoon Gardens, is one you'd have to give a shot if authentic Thai food is your weakness.

Image credit: @seakingandsleepkingg
Expect flavour-packed dishes prepared by a Thai chef, all kept at reasonable prices. The classic Basil Chicken/Pork is priced from just $6, and you can't leave without trying their juicy, lightly-charred Grilled Pork Neck ($14) that'll whisk your taste buds away to BKK. 
Address: 58 Serangoon Garden Way, Singapore 555954
Opening hours: 11.30AM-3PM & 5.30PM-10.30PM, Daily
Telephone: 6282 3788
Soi Thai Kitchen website
---
8. KL Chilli Ban Mee – QQ noodles with five levels of spiciness
---
Some say Singapore's food is better, while others say our neighbouring Malaysia's carries the real winners. An upgraded take on our local ban mee is the chilli ban mee, which you can find at KL Chilli Ban Mee, located at Punggol Oasis' Gourmet Paradise, among several other outlets islandwide.


Image credit: Blanche Tan/Burpple
At $5, enjoy their Signature Chilli Ban Mee comprising QQ you mian, topped with their signature homemade dried chilli flakes, which you can customise to five different levels of spiciness. Toppings like abalone and scallops are also available if you'd like to switch things up from the usual meatball, minced meat and poached eggs.
Address: 681 Oasis Punggol Drive #04-01, Singapore, 820681
Opening hours: 8AM-10PM, Daily
Telephone: 9052 0555
KL Chilli Ban Mee website
---
– WEST –
---
9. Habib's Rojak – Prepped daily at 2AM with highly-raved sauce
---

Image credit: @dorimingo813
For many, Indian rojak is peak comfort food: an assortment of hearty fried dough fritters dipped into a sweet, spicy and peanutty sauce. Though deceptively simple on the surface, this dish has been taken to the next level at Habib's Rojak, where operations start at 2AM daily as the batter is prepped and fresh ingredients are bought from the nearby wet market.
Prices vary, but regulars rave over the crispy prawn fritters ($2) and coconut fritters ($0.70). You can also find ingredients not commonly found in Indian rojak, like cow lungs ($2), liver ($3) and marinated squid (from $4). The best part: top-ups for the addictive sauce are free, so be sure to chope a seat nearby!
Address: #01-68, Ayer Rajah Food Centre, 503 West Coast Drive, Singapore 120503
Opening hours: 11.30AM-9.30PM, Daily
Telephone: 6873 7010
Habib's Rojak Facebook page
---
10. Sin Chew Satay Bee Hoon – Pioneer hawker with 65 years of history
---
Image credit: Eatbook
Singapore might be a rojak of cultures, but another underrated dish that represents our mishmash of customs and lifestyles is satay bee hoon. As one of the oldest establishments on this list, Sin Chew Satay Bee Hoon is one of the pioneers of this highly unique fare. 
Sin Chew Satay Bee Hoon also offers Cuttlefish Kangkong ($4)
Image credit: Eatbook
They're one of the most popular joints at the bustling Bukit Timah Market & Food Centre, and the secret to their success likely lies in the gravy – a top-secret blend of over 10 ingredients. You can expect a generous helping of cockles, cuttlefish, pork slices and prawns no matter if you opt for the $4, $5 or $6 option for the satay bee hoon.
Check out this full review.
Address: #02-162, 51 Upper Bukit Timah Road, Singapore 588215
Opening hours: Wed, Thu, Sat & Sun 11AM-1.30PM & 5-10PM (Closed on Tuesdays, Fridays & Mondays)
Telephone: 9826 0782
Pro tip: Hardcore satay fans can head over to Chai Ho Satay & Dried Pork at Clementi 488 Market & Food Centre for pork and chicken satay at $0.45/stick, and raw satay at $0.36/stick.
---
11. Heaven's Indian Curry – Authentic South Indian breakfast spot
---
Putu Mayam ($2) and Princess Appam
Image credit: @angel.journal
For those living in the west, Ghim Moh Market & Food Centre is the go-to spot for a power-packed breakfast fix. Head down on a lazy weekend A.M. and you'll have to steel yourself for snaking queues – spot one of the longest at Heaven's Indian Curry, with regulars and newcomers alike patiently awaiting their thosai, appam and putu mayam fix. 
Top picks here include the crisp crepe-like Masala Thosai ($2.50) that packs a spicy masala potato filling, and Princess Appam ($3) – Heaven's take on the traditional UFO-shaped hopper, that they've supercharged with butter, an egg, and melted cheese. To top it all off, dip your morsels into their homemade sambar and spicy tomato chutney for a quick taste of heaven.
Address: #01-26, 20 Ghim Moh Road, Singapore 270019
Opening hours: Tue – Sun, 6AM-1PM (Closed on Mondays)
Telephone: 9185 2251
Heaven's Indian Curry Facebook page
---
– NORTH –
---
12. Hideki – Japanese-style cai png with unagi, salmon & pork belly
---
Image credit: @hideki.sg
Think of Hideki as cai png meets Japanese cuisine. Mix and match your perfect donburi rice bowl with proteins like seared salmon, pork belly slices and even premium unagi, plus accompaniments like onsen egg, sauteed corn and fluffy tamago omelette. The best part is, prices are kept kopitiam-level despite the food looking and tasting restaurant quality.
Those who don't fancy rice can also opt for soba noodles or a salad base – great for preventing that dreaded post-lunch food coma.
Address: 51 Yishun Avenue 11, #01-17 Yishun Park Hawker Centre, Singapore 768867
Opening hours: 11.30AM-8PM, Daily
Telephone: 9234 4659
Hideki website
---
13. Bismi Biryani – Affordable XXL briyani sharing platters
---
If you and the rest of the squad are collectively hankering for briyani and aren't willing to travel to the West, look no further than Bismi Biryani. They specialise in mammoth briyani platters that are an absolute feast for the eyes, on top of the tummy and taste buds. A platter containing four different types of marinated lamb and chicken costs just $30, and could fit up to four pax.
They also have unique sauces for your dousing pleasure, including tangy tomato chilli, green chilli, and a light and herby coriander sauce.
Address: 51 Yishun Avenue 11, #01-05 Yishun Park Hawker Centre, Singapore 768867
Opening hours: 11AM-8PM, Daily
Telephone: 9661 1870
Bismi Biryani website
---
14. Fu Shi Traditional Roasted – Tender roast meat rice & noodles
---
Image credit: @gregoryleow
Wanton mee is a hawker staple that is available in numerous variations, and Fu Shi Traditional Roasted does it with a sweet-savoury sauce – not too parched but not drowning in condiments either. They also use a thinner egg noodle for toothsome, al dente bites as compared to fat and chewy yellow noodles.
One thing's for sure, the meat is the star of the show whether you get wanton mee or shao rou fan. Expect hunks of juicy char siew with sticky glaze, and pork belly slabs with crackling skin and a solid balance between lean meat and soft, flavourful fats.
Address: 4 Woodlands Street 12, #01-01/02 Marsiling Mall Hawker Centre, Singapore 738623
Opening hours: Wed – Sun 11AM-7PM (Closed on Mondays & Tuesdays)
Telephone: 9237 8157
Fu Shi Traditional Roasted website
---
15. Ah Tan Wings – Crispy prawn paste chicken rice platters
---

Image credit: @uniquelious
Some days you're craving for sinfully crispy chicken wings, but you want a proper meal too. Ah Tan Wings from Yishun Park Hawker Centre has you covered, dishing up hearty platters comprising aromatic prawn paste fried chicken, savoury rice, a sunny-side-up egg and their speciality homemade chilli – so good that customers buy them by the jar. 
Address: 51 Yishun Avenue 11, #01-40 Yishun Park Hawker Centre, Singapore 768867
Opening hours: 11AM-8PM, Daily
Telephone: 91734250 (Whatsapp only)
Ah Tan Wings website
---
– SOUTH –
---
16. Hakka Thunder Tea Rice – Vegan-friendly rice bowls with tea soup
---
Image credit: @jessieelovestoeat
Those who've never tried thunder tea rice may be startled by the vibrant green shade of the "tea soup", but rest assured that it is a product of veggies, nuts and herbs ground up to draw out the flavour and aroma – no artificial colouring here. Hakka Thunder Tea Rice draws long queues, even among the non-vegan or vegetarian crowd.
The rice bowls contain crunchy peanuts, chopped veggies including long beans and leafy greens, and ikan bilis for extra savouriness – opt for no ikan bilis if you're going vegetarian.
Address: 3A Commonwealth Drive, #01-31 Tanglin Halt Food Centre, Singapore 141003
Opening hours: Tue – Fri 11AM-7.30PM | Sat & Sun 11AM-3PM (Closed on Mondays)
Telephone: 8189 9676
---
17. Min Nan Pork Ribs Prawn Noodle – Packed with ingredients
---
Image credit: @teckleng
A comforting bowl of noodle soup just slaps different on a rainy day, and Min Nan Pork Ribs Prawn Noodle is what many would describe as a "liquid hug". The broth is delicious and flavourful enough to just have on its own, after hours of boiling all that flavour essence out of fresh prawns and tender pork ribs.
They also have a dry version that's rather popular, which is well-suited for those who want a stronger, more savoury kick. 
Address: 30 Seng Poh Road, #02-31 Tiong Bahru Market, Singapore 168898
Opening hours: Tue – Sun 8.30AM-3PM, 3.30PM-8.30PM (Closed on Mondays)
---
18. Zhen Shan Mei Claypot Laksa – Famous laksa with thick gravy
---
Image credit: @sgahpek
In the battle of famous laksas in Singapore, Zhen Shan Mei Claypot Laksa is in a league of its own simply due to its unique presentation style. Veering more towards thick gravy than runny soup, the hearty laksa is served in a claypot. 
Besides keeping your meal warm till the very last noodle strand, the alkaline claypot is also said to impart an added depth of sweetness. Expect the usual suspects like cockles, fishcake slices, tau pok and shredded chicken.
Address: 120 Bukit Merah Lane 1, #01-75 Alexander Hawker Centre, Singapore 151120
Opening hours: Tue – Sat 9AM-3.30PM (Closed on Sundays & Mondays)
Telephone: 9088 9203
Zhen Shan Mei Claypot Laksa website
---
19. Xin Lu Teochew Fishball Noodles – Springy fishballs & crispy lard
---
Image credit: @melvyn_caffeine
Formerly located at the iconic Margaret Drive Food Centre where it already had a loyal following, Xin Lu Teochew Fishball Noodles brings in throngs of customers with their al dente noodles – we recommend the mee pok for best bite and flavour, but there are also bee hoon and bee tai mak options – springy handmade fishballs and addictive sprinkle of crispy pork lard bits.
Address: 159 Mei Ling Street, #02-05 Mei Ling Food Centre, Singapore 140159
Opening hours: Fri – Wed 5.45AM-3PM (Closed on Thursdays)
Telephone: 9771 8675
---
Where to redeem your CDC vouchers
---
If you've made through the list without a growling stomach, respect. Otherwise, no shame – with so many options available across the island, we've got plenty of time to plan our food adventures to the East, West, and everything in between. You can also collect your $100 CDC vouchers now with just your Singpass at CDC's website.
The vouchers can be redeemed at the following hawkers based on the CDC-specified districts:
So whether you're prepping for a journey across the country or a walk around the block, bookmark these hawkers to get started. More information on the vouchers will be released at a later date.
Find out more about redeeming your CDC vouchers.
---
Cover image adapted from: @hideki.sg, Blanche Tan/Burpple, @bengchuen
Originally published on 23rd February 2021. Last updated by Josiah Neo on 14th December 2021.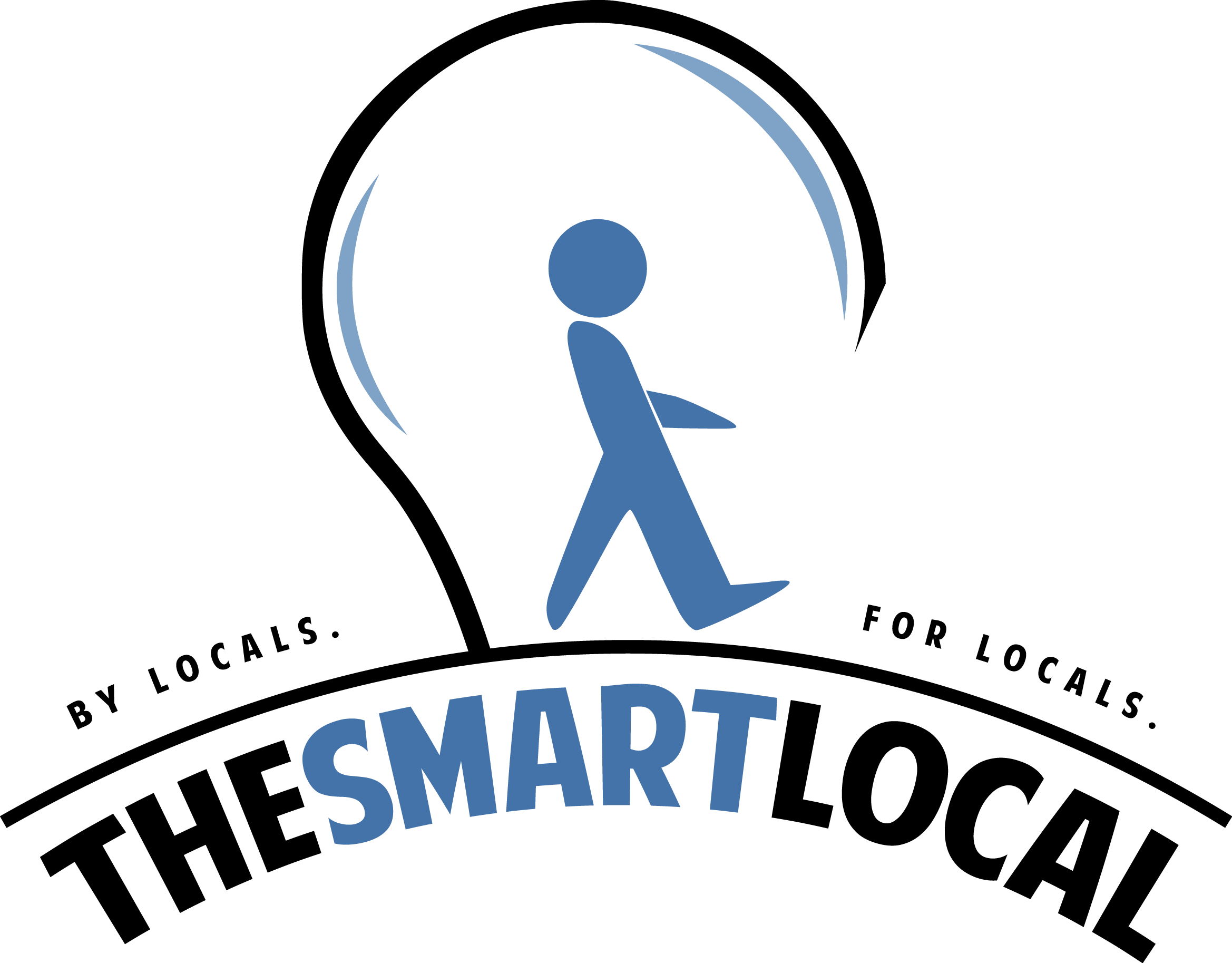 Drop us your email so you won't miss the latest news.