Best time to go to JB from Singapore
---
As Singaporeans, one of our favourite pastimes – especially during long weekends – has to be heading over across the Causeway and into Johor Bahru. After all, there are many things we love about JB; from cheap massages to some amazing food and shopping malls. 
Just like most things in life, there is a certain art when it comes to travelling to JB. Get it wrong, and you can potentially be stuck for over 4 hours in traffic. But done right, it can be as easy breezy as 45 minutes. And as someone who has been stuck in said traffic for over 4 hours before, trust me, the anguish of moving at a snail's pace is not worth it.
To help you avoid that, here are the best times to go to JB from Singapore.
---
– Going to JB by car –
---
Good news for those driving over: there are 2 routes you can take to get to JB. The most straightforward way is via Woodlands checkpoint (1st Link), which brings you directly to JB city centre where there are plenty of things to do near the causeway. 
An alternative route is via the Tuas checkpoint (2nd Link), which takes an additional ~30-minutes' drive to the heart of JB, depending on traffic conditions. While the best times to travel here are pretty much the same as that of Woodlands checkpoint, Tuas may see less crowds as it's further from JB city centre.

Easily check traffic conditions via LTA's traffic cams.
Image credit: One Motoring
One useful tool that you should use is the Land Transport Authority's Causeway Cam page, which gives you a real-time snapshot of the traffic volume on Singapore's side and along the Causeway. You can also check out Jalanow which has cameras on Malaysia's side as well!
Check out these traffic apps and websites for JB, too.
---
Best timings from Singapore to JB 
---
On weekdays:
Broadly, the absolute best times would be weekday mornings and afternoons, anytime before 6pm. 
This is where traffic is expected to be the lightest, mainly because most of us Singaporeans would be at work. 
You can probably expect heavier traffic in the evenings after 6pm because that's the time when some Malaysians working in Singapore would travel home for the night, but the surge won't be that significant and it should still be relatively smooth-sailing across the Causeway. 
On weekends:
That said, if you want to travel over to JB on a weekend, then around or after 12pm on Saturday or anytime on Sunday would be best. 
If you're looking to travel on a Friday, the best time would be mornings and afternoons; our advice is to avoid evening at all cost, because that's when traffic would be quite heavy.
On a midweek public holiday:
If a midweek public holiday (PH) is involved, then you can probably expect slightly heavier traffic from the afternoon to evening of the day prior to the PH. That's because people would likely take a half-day leave to travel over to enjoy a full 1-night stay at a hotel in JB. 
You can also expect pretty heavy traffic on the morning of the PH itself as day-trippers would want to maximise their time in JB, but that traffic should taper off around noon. 
As such, the best time in this scenario would be before noon on the day before the midweek PH, or just before 7am on the PH itself. 
On a weekend public holiday:
If a Friday or Monday public holiday is involved, then that's going to be challenging, because you should expect extremely heavy traffic thanks to the long weekend where many would take the opportunity for a short getaway. 
In this instance, the best time would probably be in the late afternoon from 12pm-6pm during the long weekend itself, or in the morning of the day prior to the long weekend, before 6pm. By all means, avoid the evening prior to the PH and the morning itself, because that will likely be the worst scenario out of all the timings.
---
Best timings from JB to Singapore 
---
On the flipside, traffic from JB to Singapore is slightly more predictable. 
On a normal weekday, the best time would be anywhere after 9am or 10am, and that's just to avoid the working crowd heading into Singapore in the mornings. For weekends, any time is good except for the evening and night from 6pm – 9pm, because that's when a lot of Singaporean day-trippers would be returning back home.
Where a PH is concerned, then the absolute worst times would be from the evening onwards, right into the late night. The best times to travel from JB to Singapore would then be in the morning itself from 6am onwards until 6pm. If the next day is a working day, then our advice would be to absolutely avoid 6pm-12am, because that is when traffic will be at its heaviest and you're likely to be stuck in a jam for over 4 hours.
---
– Going to JB by KTM shuttle train –
---
If you don't drive, then a convenient (and faster) option would be by the KTM train. It's basically a shuttle train service that takes people from Woodlands Train Checkpoint to JB Sentral and vice versa. Note that this train station is not the Woodlands MRT station. 
The best part? A one-way journey only takes 5 minutes! Cost-wise, it'll only cost you S$5 for a ticket from Woodlands to JB, and if you're planning to take the KTM back to Singapore from JB, it's only RM5 (~S$1.45). 
Woodlands CIQ to JB Sentral: 8.30am | 9.45am | 11am |12.30pm | 1.45pm | 3pm | 4.15pm | 5.30pm | 6.45pm | 8pm | 9.15pm | 10.30pm | 11.45pm
JB Sentral to Woodlands CIQ: 5am | 5.30am | 6am | 6.30am | 7am | 7.30am | 8.45am | 10am | 11.30am | 12.45pm | 2pm | 3.15pm | 4.30pm | 5.45pm | 7pm | 8.15pm | 9.30pm | 10.45pm
To book a ticket, you can either do it on the KTM website, or buy it over the counter at the ticketing office.
---
Best timings to take the KTM to & from JB
---
In terms of the best timings, there isn't an absolute best time because it's a ticketed service so there's a cap on the number of passengers the train can take, and it doesn't affect the 5-minute travel time anyway. 
However, you can expect tickets to sell out really quickly on weekends and PHs, so we advise booking early to ensure you get a seat. The best times to head over to JB would be the same as driving over – ideally before 7am and after 8pm on weekdays, and for weekends, just avoiding 8am – 11am.
P.S. There'll be a new train service, the Singapore-Johor Bahru Rapid Transit System (RTS) Link that's slated for completion by end-2026. 
---
– Going to JB by public buses and coaches –
---
Another option for travelling to JB are buses or coaches, which are very popular options owing to their affordability and the fact that they travel on dedicated bus lanes on the Causeway, which help to circumvent some of the traffic congestion. 
You can read about the types of buses and payment options in our JB transport guide. And now, there's also the option to book a bus via Grab.
---
Best bus timings between Singapore and JB
---
In terms of the best times to travel to JB or back to Singapore by bus, we'd say that it mirrors that of driving into JB and back. 
On weekdays there shouldn't be too much of a problem, and you just have to avoid weekday mornings going into Singapore (around 7am – 9am) and evenings going into JB (6pm – 8pm) because these tend to be the times when Malaysians are taking the bus to go to work in Singapore or head home respectively. 
We'd also advise avoiding Friday evenings, because that's when traffic is at its heaviest.
On weekends it's a whole different ball game, because of the sheer volume of people heading into JB. To reduce the likelihood of being potentially stuck in a jam, we'd advise trying to take the bus before 7.30am, or otherwise aim for after lunchtime (3pm onwards) instead. When coming back to Singapore, avoid Saturday and Sunday evenings altogether.

Causeway Link tickets are just S$2.
One other option to completely avoid crowds altogether – except perhaps for extremely high peak periods like Chinese New Year and Qing Ming – is to take the overnight bus, a 24-hour bus service operated by Causeway Link. The service runs between Queen Street Terminal (near Bugis) in Singapore to JB CIQ. Look out for bus service CW2!
The midnight timing for this service runs from 11pm-4am, at 45 min intervals. Do also note that EZ Link and NETS payments at the Queen Street Counter are not available from 11.30pm-6.30am, so you're encouraged to use a ManjaLink or Visa card as means of cashless payment for the bus fare. Cash, of course, remains a viable option.
---
Best times to head over to JB
---
It's no surprise that the Singapore-Malaysia Causeway is one of the busiest border crossings in the world. 
However, being bogged down in a jam travelling at a snail's pace can really dampen the mood on a fun trip to JB. So, with just a little bit of forward planning, you can avoid the crowds so that travelling to JB will be a breeze.
While you're here, check out these JB guides: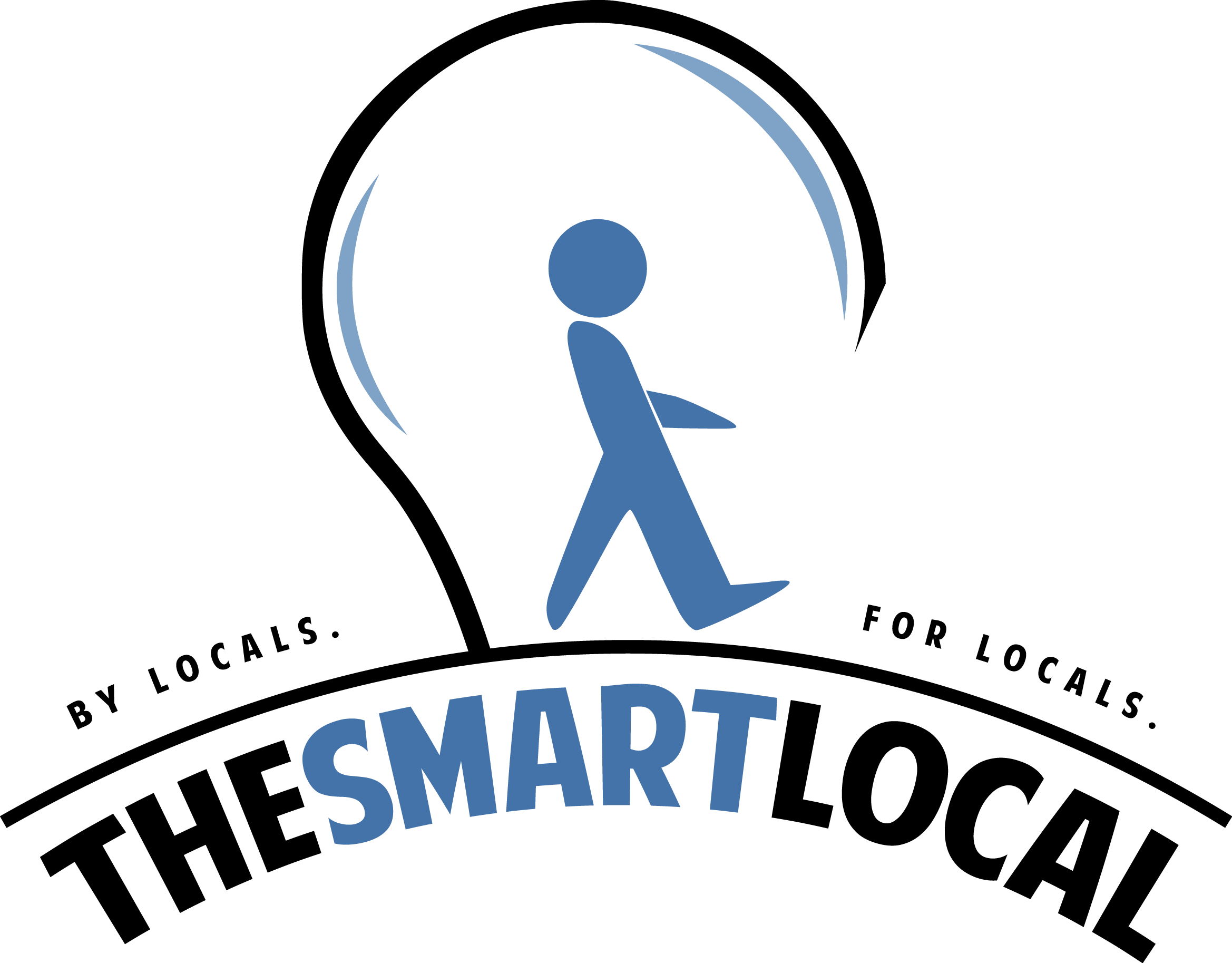 Drop us your email so you won't miss the latest news.