Beaches and islands near Kota Kinabalu
While Kota Kinabalu is home to the stunning Mount Kinabalu, it's not the only beauty this town has to offer. If you look beyond her shores – and we mean literally – you'll be greeted with Maldives-like waters and white sandy beaches that'll make the journey worth it.
From unexplored caves to firefly-lit trees, here are 7 untouched beaches and islands you can visit from Kota Kinabalu:
1. Mantanani Island – crystal clear waters and Instagram "props"
For: The IG-obsessed explorer
Bluest of blues with a vast ocean view – that's Mantanani Island for you. Just a 55 minute speedboat ride and an hour's drive from Kota Kinabalu will take you to this quiet beachfront with the perfect ratio of sand, sea and sky.
Image credit: @evilwithano
It's hard to scrimp on the diving here – the 16 marked diving spots with visibility up to 40 metres make it impossible. The water's crystal clear and you can easily spot marine creatures like blue spotted rays, marble stingrays and even the blue-ringed octopus.
Another added perk of the island is the sheer number of "props" you can make use of for your shots – a random flight of stairs leading to nowhere and wooden swings by the beach.
Image adapted from: @cathybobo_cai and @happyfinsborneo
Getting there:  Rent a car from Kota Kinabalu and drive for about an hour to Kampung Kuala Abai Jetty in Kota Belud. Then, take a 55 minute speedboat to Mantanani Island from the jetty.
2. Lankayan Island – beachfront chalets and turtle hatchling sightings
For: The laidback explorer
If your ideal island getaway sounds something like propping your feet up on your balcony and soaking in the sun, the Lankayan Island Dive Resort has 16 beachfront chalets that were made for just that.
The resort's restaurant is especially picturesque; a mystical hut set in the middle of the sea
Image credit: @kiranchopra_ 
Wildlife lovers: you're also in for a treat because during your dives or snorkelling sessions, you may be able to encounter black-tip whale sharks if you plan your visit from March to May. Another must-see is definitely the releasing of turtle hatchlings into the sea, more commonly from July to October.
Be sure to catch these baby turtles scurry off in a "race" to reach the ocean
Image credit: @davidescala71
The various turtle hatcheries on Lankayan Island work closely with the resort so that tourists will get a chance to watch the releasing of the hatchlings.
Tip: To make sure you don't miss this sight, the resort offers guests a special yellow tag to hang on your room door – the staff will knock on your door when they're preparing to release the baby turtles.
Getting there: After an short internal flight from Kota Kinabalu to Sandakan, the resort staff will meet you at the airport arrival hall. From there,a shuttle bus will pick you up and take you to the Sandakan Yacht Club which is 15 minutes away. Another 1.5 hour boat ride and you'll reach the island!
3. Manukan Island – kid-friendly shallow waters and watersports 
For: The paranoid explorer 
Island trips? Fun. Getting stung by a jellyfish? Not fun. This one's for all the kiasu beach-goers.
Image credit: Jom Jalan
Not only does Manukan Island have shallow and calm waters that are kid-friendly and very safe, lifeguards are also present to watch over you and ensure your safety. So, if you have a fear of water or cannot swim, this is the place to be. This safety also comes at a small price, with entrance fees for adults at RM15 (~S$5) and RM6 (~S$2) for kids.
The island isn't short of activities either. You can go parasailing (RM90, S$30.50), where you and your partner will be hoisted high in the sky on a parachute to experience the sea breeze all around.
Image credit: @rohanashamsul70
Getting there: Take a 15 minutes boat ride from Jesselton Port Ferry Terminal. Return boat transfers to Manukan are readily available from 8AM to 4PM.
4. Rampayan Beach – stunning sunsets and firefly-lit trees at night
For: The nature-loving explorer
Rampayan Beach is every naturalist's haven, with fireflies, horse rides, cows on the beach and even monkey sightings. Here, you can board a cruise to sail through the waters and spot fireflies illuminating the trees at night.
Image credit: JomBah Travel
There's also the option of sailing along the Nanamun Mangrove riverbanks in the day while keeping your eyes peeled to spot the long nose Proboscis monkey. Rampayan Beach is known for sunset horse rides, and cows that roam the beach freely.
Image credit: @hhgjohn
Getting there: Rampayan Beach at Kota Belud is about a 1.5 hour drive from the Kota Kinabalu city centre.
5. Tempurung Beach: NatGeo-worthy photo ops & traditional mythology 
For: The photography enthusiast
Tempurung Beach at Kuala Penyu is a nature enclave with a dose of traditional mythology. The highlight of the beach is definitely Batu Luang, a singular bell-shaped rock standing 12 metres tall and perched in the middle of the sea.
Image credit: @zakies 
Batu Luang is great for long exposure shots and it's also a newfound hotspot for photography enthusiasts. The key is to visit the place in the dusk and set your camera to a low shutter speed. This'll help you capture the dreamy effect of water running over the moss-covered rocks, with Batu Luang in the distance.
Image credit: @lokchunwen
Or, enter one of the 6 caves surrounding the area to snap a photo of Batu Luang, using the cave walls as a frame.
Legend has it that Batu Luang was a fragment of a cave that collapsed, trapping a newly-wed wife while her husband escaped. Locals claim that you can hear the the wailing of the woman coming from inside the rock at night.
Getting there: Rent a car from Kota Kinabalu drive 2 hours to Kuala Penyu. Follow the road sign to Tempurung Golden Beach Resort and Batu Luang will be on your left in another 4 to 5km.
6. Sepanggar Island – jungle trekking and fishing 
For: The tropical explorer 
Set against the backdrop of a lush rainforest with a view of the city centre and mountains, Sepanggar Island is that peaceful getaway far from civilisation.
Image credit: @mr.choi_miss.lee
Here, you'll get to enjoy typical island activities: scuba diving, snorkelling, kayaking and fishing. You can also opt to go on a jungle trekking expedition – the highest point is 160 metres, where you'll witness a panoramic view of Sepanggar Bay and Kota Kinabalu city.
Image credit: Mari Mari Destinations
You can also choose to stay among the treetops in one of the Hill Chalets at RM349/night (~S$118).
Getting there: Take a 15-minute boat ride from Jesselton Point Ferry Terminal in Kota Kinabalu city.
7. Kalampunian Beach – the quietest beach with a sky full of stars
For: The unrelenting explorer 
If you're willing to go the extra mile for some great views, head down to Kalampunian Beach.  Located right at the northern tip of Borneo, it's of the furthest locations to travel to in this list, which is why it's probably the most secluded as well. In fact, if you visit on a weekday, you might even have the whole beach to yourself.
Kalampunian Beach at the north of Borneo is where the Sulu Sea meets the South China Sea
Image credit: @lottapeppermint
You can take a short hike near the beach to find the large slab of rock that certifies that you're at the "Tip Of Borneo". And, since the beach is far from civilisation, this means light pollution is zilch, zero and nada. So once the sun sets, look up. You'll be greeted with a sky full of stars – a view that's unimaginable in Singapore.
Image credit: @ematravelina
Getting there: Rent a car from the city centre of Kota Kinabalu and journey for 3 hours on the road through Kudat.
Treat yourself to a Kota Kinabalu getaway with AirAsia
While all these islands make for a great getaway, what's better is that they're all located near Kota Kinabalu itself, making the city an ideal springboard for you to embark on your island hopping adventures.
With each flight via AirAsia being only 2.5 hours long, your next beachside escapade is well within reach. As long as you're chock full of wanderlust, Kota Kinabalu awaits. Psst, the next public holiday is on the 29th of May, so get packin'!
---
This post was brought to you by AirAsia.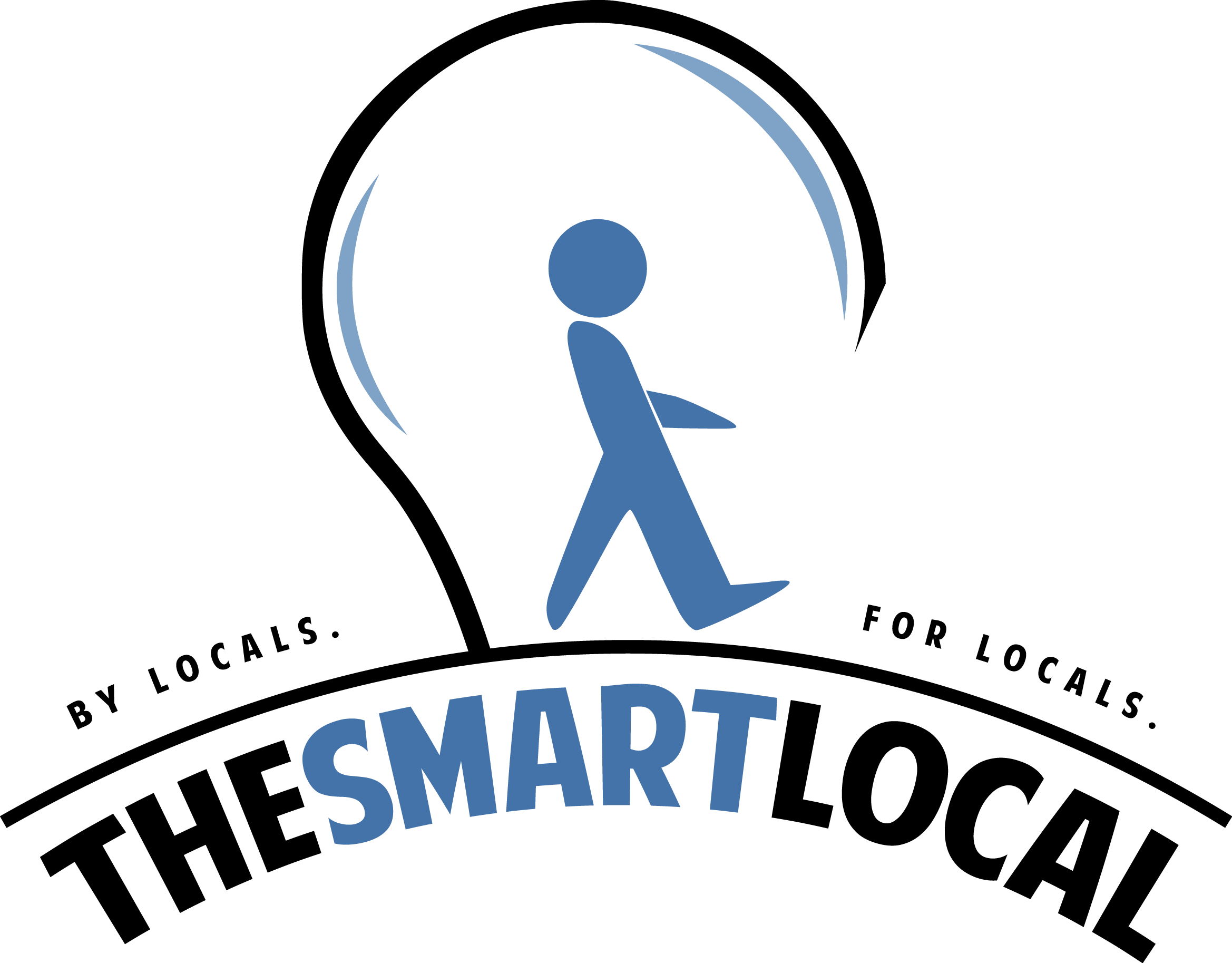 Drop us your email so you won't miss the latest news.