Best places to snorkel at in Asia
Image Credit: Reservasi Blog
As city-dwellers constantly staying on the grind, a beach getaway can be a much-needed rest from the monotony of a 9-6 job. Snorkelling is one of the more popular beach activities, but even if you're a seasoned snorkeler, chances are that your sea expeditions are starting to look the same.
With Australia's Great Barrier Reef declared dead, and places like Bali and Phuket being been-there-done-that destinations for most Singaporeans, you might think that it's the end of your Asian marine adventure. But here some lesser-known snorkelling spots within Asia to hit up on your next trip:
1. Donsol, Sorsogon Philippines
Image Credit: CNN Travel
Contrary to their Great White cousins, whale sharks don't eat people – these gentle giants feed on plankton and small fish. And while many flock to Mexico to swim with these magnificent creatures, we can do the same in Donsol, Philippines. Whale shark season starts from December and ends sometime in May, but the best sightings happen during February to April.
Note: Do not touch or attempt to ride on whale sharks – the oils and germs we carry may be harmful to them. Stay at least 3m away from their tails to prevent yourself from getting hurt.
Getting there: Take short flight from Manila or Cebu to Legaspi, then take a public van to Donsol.
2. Cape Maeda, Okinawa, Japan
Image Credit: @imthedean15
Japan isn't just about Tokyo, Osaka, and Kyoto. On the island of Okinawa, The Blue Cave is a favourite snorkelling and diving spot for the locals – and we can see why:
If you're not the most comfortable in water, you'll be equipped with a life jacket so that you'll always be within air's reach. Image Credit: Okinawa Labo 
Image Credit: Japan Update
The calcareous white sea floor amplifies the blue of Okinawa's sea, and results in the sapphire shade that you'll see in The Blue Cave. The hues of blue will change throughout the day with the sun, so keep your eyes peeled for the colour transitions.
Image Credit: Japan Update
The popular visiting period is during the Summer months (July to August), when the waters are calm, but if you want the cave to yourselves, visit between May and October.
Tip: If you're up for some adventure, head to Beach 51, and catch a glimpse of baby sea turtles as they make a dash for the open sea.
Image Credit: Pete Leong
Getting there: From Naha Airport, take an hour-long car ride, and you'll reach Cape Maeda. Alternatively, you can arrange for a tour to pick you up from Naha Airport.
Note: Cape Maeda isn't completely optimised for English-speaking tourists yet, and some companies don't take non-Japanese speaking customers for safety reasons. Check with your tour company to make sure that you'll be eligible for the tour.
Book a snorkelling tour here.
3. Cenderawasih Bay, West Papua, Indonesia
Image Credit: Matador Network
Unlike its neighbour Raja Ampat, Cenderwasih Bay is pleasant to visit all year round. Whale sharks are normally seen alone in other parts of the world, but in these waters, the fishies prefer to hang out in large groups. Head to Kwatisore, the bay with the most whale sharks.
Image Credit: @postprimitive
Getting there: It's so off the tourist trail that it's hard to get to, but we suggest taking a liveaboard boat that departs from ports Manokwari, Biak, or Nabire, which are a domestic flight away from Jakarta.
4. Green Island, Taitung, Taiwan
Image Credit: @taiwan_dream
As a volcanic island that once used to hold political prisoners of exile captive, Green Island doesn't get as much credit as it deserves. Its surrounding waters are crystal clear, and visibility goes up to 20m. Treat yourself to a view of eels, parrotfish, and sea snakes along Taiwan's best-preserved coral reefs, too.
Image Credit: Discover Taitung
Image Credit: @joshua105
And if you're up for even more adventure, take a dip in Taiwan's only saltwater hot spring (the only other two in the world are in Japan and Italy) at Chaojih Hot Springs, hike across the tiny island on an ancient trail, and walk around the abandoned aboriginal settlement.
Image Credit: East Coast National Scenic Area
Image Credit: @joshua105
Getting there: From Taipei – take the regular train (equipped with views of the scenic east coast) straight to Taitung. Or take a domestic flight to Taitung City. Then take a boat from Fugang Harbour to Green Island.
From Taiwan's West Coast: take the HSR to Kaohsiung, then take the normal train (TRA) to Taitung.
Tip: Avoid visiting in winter – the boats are rarely in service.
Read this for a complete guide to visiting Green Island.
5. Pulau Kakaban, Indonesia
There's something therapeutic about watching jellyfish blob around aimlessly, but should you be so unfortunate, their stings are a month-long period of pain. But at Kakaban Lake, one of the only two stingless jellyfish lakes in the world, you'll get to swim with these brainless squishies, unharmed.
Image Credit: Tourism Alternative
While you're diving through this frenzy, look out for the Cassiopeia Ornata, native to this island's lake:
Image Credit: Kazoo-jp Because the lake is free from predators, the jellyfish have lost their ability to sting.
Getting there: From Sabah, fly to Tarakan, then take a boat to Kakaban.
6. Khai Island, Koh Yao Yai Village, Thailand
Image Credit: Koh Yao Yai Village
Completely surrounded by the Andaman Sea's coral reef, the Khai Islands are right next to Phuket, and are far less tourist trap-ish. There are snorkelling trips equipped for everyone, so whether you're Joseph Schooling or a weak swimmer, there'll be something that suits you.
Image Credit: Hotels.com
The three Khai islands are completely surrounded by coral reef, and with this unobstructed view through the crystal clear waters below, you'll be sure to spot Butterfly Fish, Angel Fish, Triggerfish, and Moray eels.
Image Credit: @hannahyiting
Tip: Of the three islands, Khai Nui has the most fertile coral bed, so if you only have time to snorkel at one spot, pick that.
7. Kerama Islands, Okinawa, Japan
Image Credit: Oki Island Guide
Watching Finding Nemo made me wonder what it'd be like if I met a humpback whale in real life, and the answer to my 15-year-old question lies just off the shores of Okinawa.
Image Credit: Kerama Islands Asia
The Kerama Islands are a breeding spot for humpback whales, so snorkelling there during winter is the best time to catch a glimpse of a whole school of them.
Image Credit: @yuyanara
Of the 20 islands that make up the Keramas, we recommend the Tokashiki Island, the largest of the Keramas, where you'll be able to snorkel and dive in the crystal clear waters among fully developed coral reefs.
Image Credit: @moriharuna71 If you're lucky, you'll get to see sea turtles, too.
Getting there: 35 minutes from Tomari Port in Naha city via high-speed ferry, or 70 minutes via regular ferry.
8. Coron Island, Philippines
Image Credit: @heloiseasselin
Mixing the surreal landscapes of Ha Long Bay and the clearest hues of blue and turquoise from the Maldives, Coron Island has got some pretty photogenic waters. It's a stone's throw from touristy Palawan, and offers a zen sanctuary from the concrete jungle we're used to. You'll get to snorkel, kayak, and explore shipwrecks – all without a tour, if you so choose.
Image Credit: @jordentually
Image Credit: @tempsduncafe 
If you're craving even more adventure, hop onto a kayak – you'll be able to explore majority of the area with this little boat, and if you want to get closer, just pop on a pair of goggles and start swimmin'.
Image Credit: Noahvde
Come between November and June to siam the monsoon and possible typhoons for a picturesque break from city life.
Tip: There's a Japanese shipwreck from WWII that's in pretty shallow waters, and it's reachable without scuba gear, if you can hold your breath and plunge that deep:
Image Credit: Noahvde Lusong Gunboat wreck
Getting there: From Manila, you can take a domestic flight to Coron, or take a ferry to Coron.
9. Raja Ampat, Eastern Indonesia
Image Credit: Papua Explorers
Home to 75% of all known coral species in the world and 1,300 fish species, Raja Ampat is a paradise for wildlife lovers. If you wish to connect with nature even further, take a liveaboard boat – a toned down cruise – equipped to get you to the best snorkelling spots.
Image Credit: @natgeoindonesia
Besides swimming all day in the sea, you'll also get to take drift dives – the boat will let you off at the beginning of a passage, and it's like a relaxing theme park ride through an aquarium. Closer to shore in the mangroves, you'll get to sneak a peek at nurseries for baby stingrays and reef sharks.
Image Credit: Papua Explorers Rare wobbegong shark crouching and waiting for its prey
Read our guide to Raja Ampat here, and book your tour here.
Pack up and snorkel to serenity
Some of us just want a quiet getaway without the competition of other tourists for the best sights. With this guide, we hope you'll have a whale of a time exploring Asia's seas, getting up close to marine life, and admiring the beauty that these lesser-known snorkelling spots have to offer.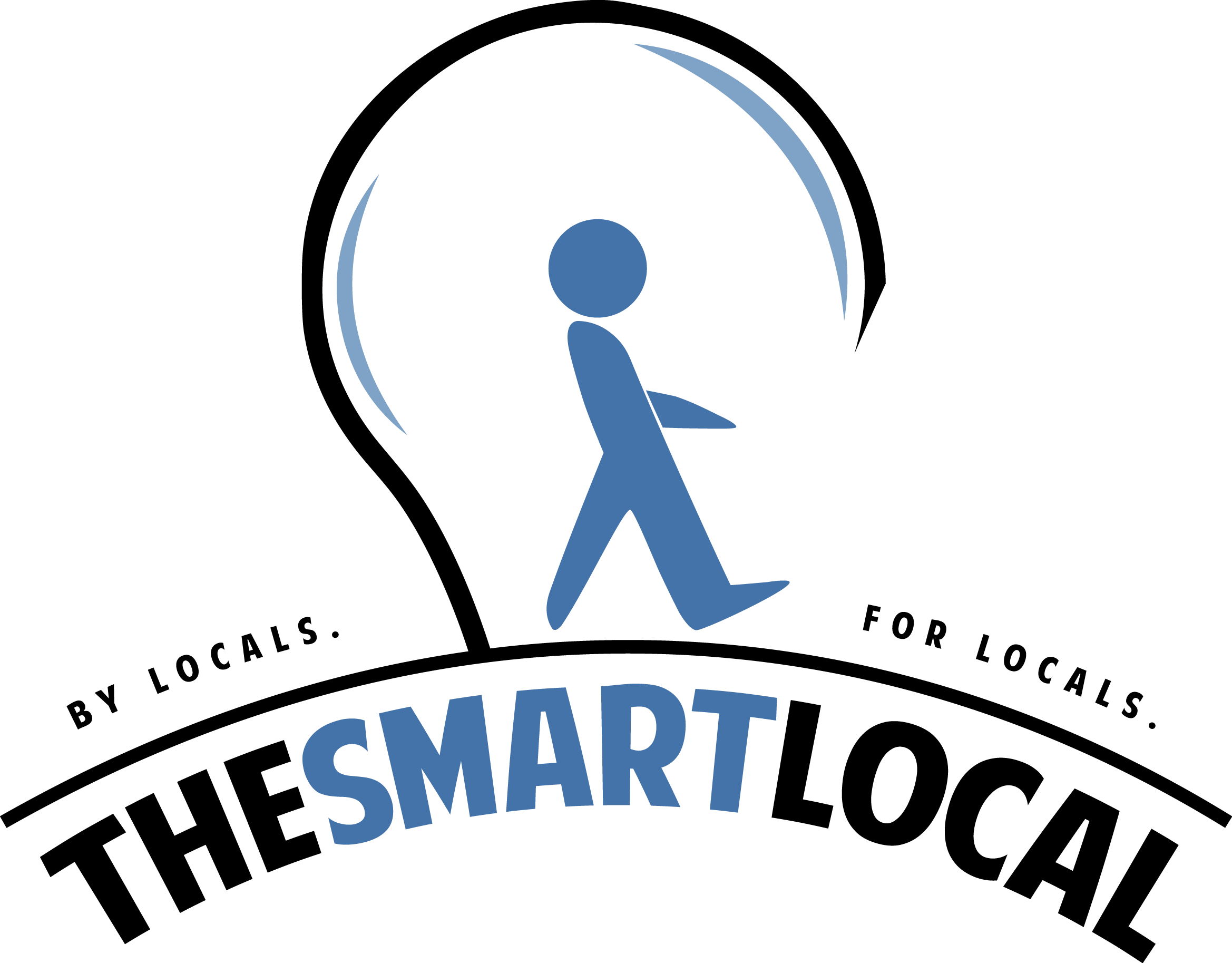 Drop us your email so you won't miss the latest news.