Bali tourist scams
---
Bali's exotic beaches and rich culture draw in tourists by the millions, and that list also includes many Singaporeans.  
However, our idyllic beach getaway is sometimes marred by the scams that we oh-so-naively fall victim to. And between fake policemen and getting shortchanged, there's quite a few to watch out for, so here's a list of the most popular scams and ways to avoid them.
---
1. Pickpocketing tourists while pretending to seek help
---
Ah, the classic pickpocket. They are a dime a dozen in just about any country you visit and Bali is no exception. On this tropical island, the MO usually includes unsuspecting diners eating at warungs (local Indonesian eateries). They'll approach your table with foreign currency in their hands to seek assistance with counting and understanding its value. 
Meanwhile, as you graciously offer your help, their accomplice discreetly pilfers your valuable possessions, which you may have placed on the floor or slung on your chair.
How to avoid: Get them to figure it out by themselves using Google and walk away.
---
2.  Swapping out spirits with cheap arak, which can cause poisoning
---

Image credit: @indonesiatop30bars via Instagram
Trying out local alcohol is a must-do on a holiday, and tourists in Bali flock to try arak, a traditional Balinese spirit. 
However, bartenders occasionally swap out other spirits like vodka for arak because it's cheaper. Which means a) you're not getting what you're paid for, and b) there's a chance you might be drinking poorly-produced arak, which has caused a few methanol poisoning cases. 
How to avoid: Check out reviews of bars beforehand, or check the source of the alcohol from the bartenders themselves.
---
3. Women renting out sarongs for a fee when you can get them FOC
---

Image credit: @carinasophieheintz via Instagram
It's common knowledge to dress appropriately whenever you're visiting a temple. That means no shorts or skirts above knee level, and no tops that expose the shoulders as well. Because of this, you might find yourself being badgered by numerous women to rent a sarong for a fee when it's actually provided for free by the official temple staff.
How to avoid: The best way to avoid being hassled by them is to come prepared by dressing in a long skirt/loose-fitting pants and a shirt.
---
 

4. Fake "free" tours that you end up being charged for
---

Image credit: @harpreet.saleria via Instagram
At some tourist sites like Goa Gajah, you'll find a horde of locals hanging around the entrance offering you a free tour. They might be pushy and latch onto you, and near the exit, they'll ask you for a donation – often with the most pitiful face they can muster.
How to avoid: Either be firm and refuse the tour entirely, or accept only licensed guides. They'll wear passes with a photo ID on it.
---
5. Corrupt policemen fining you for no reason
---

Image credit: Hiroaki Takahashi via Google Maps
We expect policemen to lay down the law in a fair manner, but sometimes, police in Bali might attempt to fine you even if you haven't done anything wrong. They'll either ask you to pay on the spot – which is cheaper – or go down to the police station itself. You can guess where the money goes. 
How to avoid: It's hard to say no to the police, but there are ways to avoid handing over too much. Set aside a small amount of cash, put it into a second wallet, and hide your main wallet deep inside your bag. As the fines aren't fixed, the amount is usually based on the amount of money you're carrying.
---
6. Renting a damaged bike & paying repair fees
---

Image credit: @yvonnemarianna.travels via Instagram
To some of us, renting a motorbike in Bali might sound like a good idea. It's a cheap way to travel around the country and some rental companies allow you to get away without the need for a proper driving license. Do so at your own risk, of course, as you might be violating certain terms of your travel insurance plans if you do.
But, some rental companies have been known to rent out damaged bikes to unsuspecting riders. Even if you're not the culprit, they'll charge you hefty repair fees, because to them, the damage wasn't there when they leased it out to you.
How to avoid: Suss out the reliability of the rental shop by checking out reviews beforehand. To protect yourself further, snap a few pictures of the bike before setting off as proof in case they accuse you of anything when you return.
---
7. Locals posing as the police to ask for your passport
---

Image credit: The Bali Sun
Occasionally, locals masquerade themselves as policemen. They're sometimes clad in leather jackets and sunglasses – macam Hollywood star – and they'll ask you to hand over your passport.
How to avoid: Don't give them your passport. Be firm and waste their time as much as possible – they'll give up soon enough.
To differentiate between the real police and the phonies, check their motorbikes. Real policemen will ride top-notch motorbikes complete with integrated lights and sirens, with the word "Polisi" painted on them. The phonies will just have regular motorbikes with "Police" in English pasted on the side.
---
8. Personal drivers that bring you to overpriced places
---
Hiring a personal driver to show you around may be tempting, especially if they're taking care of everything from entrance fees to free bottled water for $30-$40 a day.
Don't be fooled. These drivers might bring you to overpriced restaurants and shops without your knowledge. Their agenda for doing so? Netting a handsome commission for themselves. 
How to avoid: Plan your itinerary beforehand and let your driver know about it. As much as possible, try not to follow the driver's own itinerary.
---
9. Being asked for exorbitant "entrance fees"
---

Image credit: @neva.benedicic via Instagram
Bali's home to numerous sacred sites like Mount Batur and Pura Besakih, where you'll find a bunch of locals hanging around the entrance demanding high entrance fees before entering. Common reasons include the occurrence of a "special ceremony" happening that day.
How to avoid: Special ceremonies happen every day, so there's no reason for them to charge you higher prices. Move past them and check for an official ticket window first before coughing up the cash.
---
10. Getting short-changed at a money changer
---
Cash in hand, numerous tourists have happily walked away from money changers thinking they've scored a good exchange rate. If they're an unfortunate victim, they'll find that they've received less cash than what they were supposed to get.
Shady clerks get away by counting notes out in front of you, but as they hand over the cash, they might pocket 1-2 notes through sleight of hand. It happens really quickly, and it'll take a quick eye to catch them in the act.
Unauthorised money changers have also been known to charge a commission rate on top of the advertised exchange rate. If you're changing a large amount of money, you could be losing hundreds with each transaction.
How to avoid: Check beforehand if the clerk asks for a commission, and count it again before leaving the shop. Look out for authorised money changers that are licensed to deal with tourists. 
---
11. Being overcharged by airport porters
---
You might be lugging around too many things for you to handle, and the offer of help from a friendly airport porter is just too good to pass up. However, that all changes when they charge you exorbitant prices between 100,000 to 200,000 rupiah (~S$8.98 to S$17.95) at the end for their services.
How to avoid: The usual fee for airport porters is around 5,000 rupiah (~S$0.45). Agree on the price before engaging the porter's services.
---
12. Shady taxi drivers that overcharge you
---

Blue Bird taxis in Bali.
Image credit: @agungbcahyono via Instagram
Don't just hop into any taxi you find along the way. Some taxi drivers have a tendency to avoid using a meter and will usually charge you ridiculous rates for short distances.
How to avoid: Taxis from Blue Bird have a stellar reputation, but this has also resulted in multiple phony replica taxis popping up all over. 
To ensure that you get the right cab, ring up the Blue Bird hotline at +62 361 7011111 or download the Blue Bird app. Alternatively, you could get your hotel to call a taxi for you, or hire a private car for the day to take you around.
---
Travel scams in Bali, Indonesia
---
We say scams like these will never happen to us, but we'll never really know for sure. Frolicking along the beaches in Bali may sound like heaven, but arming yourself with this knowledge is one step you could take in making sure that your idyllic beach getaway remains that way.
For other scams to watch out for, see here: 
---
Cover image adapted from: @yvonnemarianna.travels & @neva.benedicic via Instagram
Originally published on 24th September 2019. Last updated by Pat Yuan Teng on 8th July 2023.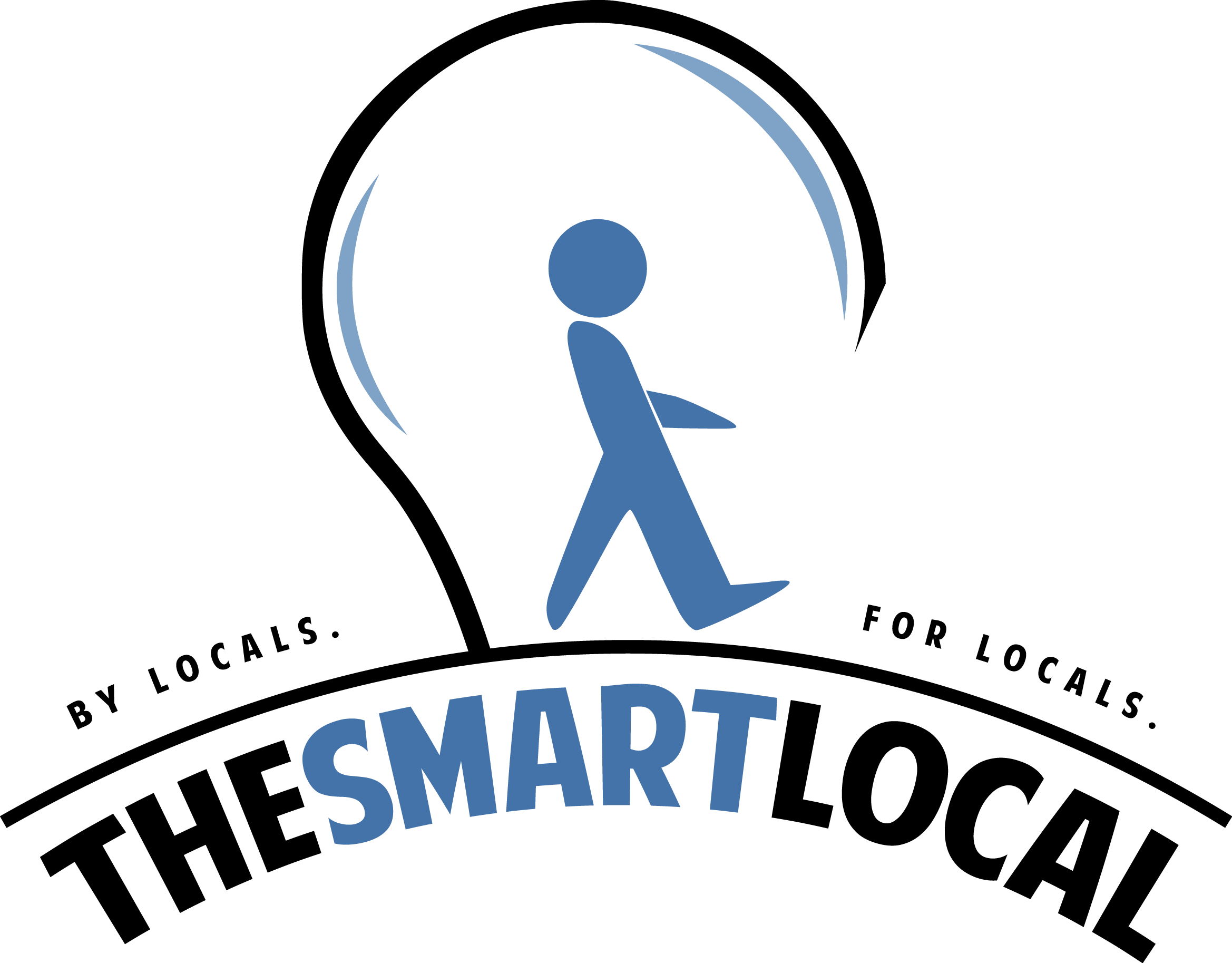 Drop us your email so you won't miss the latest news.