Online shopping scams in Singapore
Image adapted from: Christine Xtine
Living in this digital age, shopping online is practically a pastime for many of us. Gone is the need to tottle down to physical shops to buy things, as we now have the good ol' Internet and a whole host of apps to help us find exactly what we want in mere minutes.
But while online shopping does make life easier, it's also a minefield filled with predatory scammers looking to ensnare unsuspecting victims with honeyed offers of unbeatable deals and massive discounts.
Before you scoff and say "won't happen to me lah", these 6 online shopping scams will prove that it's not just the older folk who can fall victim to such scams, but technologically-savvy millennials like us as well.
1. Scammer tricked JJ Lin fans into buying concert tickets, sending them sheets of blank paper instead
We all know how wildly popular JJ Lin's Sanctuary World Tour was, with tickets officially sold out as early as August 2018. That's why Facebook user Christine Xtine turned to online sources to get tickets to the show.
This was when she was approached by a seller offering to sell her Category 1 tickets at cost price because it was "too painful" for her to attend the concert without her boyfriend who had just left her.
Image credit: Christine Xtine
The first red flag in this case cropped up when the seller refused to meet Christine in person, saying that she was too "gaowei" (uncomfortable) to do so – if she had nothing to hide, she would have had no qualms with a physical meeting.
Image credit: Christine Xtine
Christine gave her the benefit of the doubt regardless, agreeing to pay $700 for the tickets the moment she had received and validated their authenticity. This was good thinking on her part, for she later received a single sheet of foolscap paper instead of the promised tickets in the mail.
While Christine was lucky to have dodged this scammer's bullet, there were others who were not as fortunate, with one even paying the amount Christine was supposed to pay ($704) and receiving a blank envelope in the mail.
2. Website set up offering meet-ups with famous Singaporean personalities without their permission
Starting from just $250, you can secure a coffee chat with us! What a steal.
Image credit: Must Share News
Back in 2017, Interwovn, an online platform promising visitors meet-ups with their favourite local celebrities and personalities, was set up. Calling itself a "marketplace of time", Interwovn used a bidding system where those willing to pay the highest amount would win an opportunity to meet their favourite stars.
But here's the catch: While the platform does sound like a good idea for mutually consenting celebrities to interact with their fans, none of the featured personalities had given Interwovn permission to use their profiles.
Although Interwovn later clarified on 14 Dec that "all current bids and offers are experimental", the fact remains that it had used actual people and organisations without their consent – blatantly disrespecting their basic right to make their own decisions.
Read more about this incident on Must Share News here.
3. Sham iPhone seller cheated 15 victims of over $10,000
From 11-16 Sep 2016, a man named Cai Jiaxiang advertised iPhone 7 Plus handsets on online shopping platforms like Carousell and Facebook, despite not owning the goods. He even targeted people from other countries like Malaysia, Thailand, and South Korea, creating listings on their buy/sell groups.
Cai Jiaxiang was brazen enough to promote non-existent phones on this South Korean buy/sell group
Image credit: GYEONGGIDO-SEOUL BUY AND SELL
After he formed agreements with prospective buyers, Cai would instruct them to transfer a full deposit or full amount to one of his three bank accounts. He then became uncontactable after this was done.
In total, Cai cheated his victims of $10,370, with one of them paying more than $4,610 for 3 handsets he never received. Thankfully, he was stopped in his tracks as the buyers, realising they had been scammed, rallied together on HardwareZone, Whatsapp, and Telegram to file police reports.
Cai was eventually arrested and later sentenced to 16 months' jail on 11 January 2017.
4. Buyers of tickets to USS Halloween Horror Nights 2017 cheated of more than $21,500
It has become a tradition for us to anticipate the arrival of Halloween yearly, as USS always has a spooktacular treat prepared for us through its Halloween Horror Nights event. But ticket prices are usually expensive, and they don't become any cheaper later in the Halloween season.
It's one thing to be scared by HHN's exhibits and another entirely to be scared by the realisation that you've been scammed
Image credit: RWS Blogs
And so we turn to online sources hoping for a good deal – which was precisely what undergraduate Pandora Ng did last year, thinking that she had struck the jackpot when she paid only $80 for 2 tickets originally priced at $68 each. Unfortunately, she had been scammed, her seller blocking her number after the payment was made.
Pandora wasn't alone in this nightmarish situation, with at least 35 online purchase scams involving USS Halloween Horror Nights tickets filed between 30 Aug and 29 Sep 2017, where victims were cheated of more than $21,500 in total.
As the age-old cliché goes, if something's too good to be true, it most likely is. No matter how good an offer may seem, it is our responsibility as consumers to be wary and make sure everything is 100% verified before sealing the deal.
5. 17-year-old girl duped 101 customers of at least $10,827 in a blogshop scam
Back in 2013, 17-year-old Hock Jing Er set up a blogshop selling a variety of items like shoes, cameras, and fashion accessories, which she advertised through a Facebook page.
Image credit: BlogShop Singapore
Hock would make transactions with payments transferred directly to her personal bank account. Yet when the day of delivery, 20 June 2013, came, she deactivated her Facebook page and withdrew all the money from her account before closing it. In all, Hock's victims were cheated of at least $10,827.
Thankfully, Hock was apprehended in Nov 2013, where she was sentenced to 36 months of probation and ordered to perform 240 hours of community service.
Although it's not exactly fair to demonise every blogshop that exists on the Internet, an irrefutable fact remains that these businesses are not always guaranteed to be 100% trustworthy.
Ultimately, the onus is on us to verify that the blogshops we patronise are firstly legitimate, and secondly, the transactions are handled by people who can be trusted. We can do so by checking their reputation through reviews and comments made by actual patrons of the shops.
6. Housewife lost almost $52,000 to scammers on Airbnb
Back in 2017, Ms. April Cho made plans to learn pastry making through a 7-month course in Paris after having spent 14 years as a housewife and mother to two children. She and her husband then sourced for an apartment near the school on Airbnb.
Image credit: Young Parents
The "host" instructed Ms. Cho to send an email to them to sign a rental agreement, and then followed up by emailing her a link to make payment. The website the link opened looked almost exactly like the official Airbnb site and even came with a "live-chat service" – yet it turned out a counterfeit.
After paying over $51,600 through the site, Ms. Cho only sensed something was amiss when her trip was not reflected on the official Airbnb website. It only dawned on Ms. Cho that she had been scammed when repeated rounds of messaging with the "host" turned up no results.
It's truly terrifying that Airbnb, a service we thought can be trusted, could be misused to cheat us of our hard-earned money. Yet such scam cases can be avoided.
In Ms. Cho's case, checking the link of the website against the original would have revealed that they're not the same. Though they may look similar, they would differ in terms of things like extra periods and/or letters – these make all the difference in determining the legitimacy of the site.
Fight scams with NCPC and the Police
As the above cases illustrate, everyone from all walks of life are vulnerable to online shopping scams. Blinded by the allure of good deals and attractive promotions, we fail to throw caution to the very real possibility that they are not as benign as they appear.
Image credit: NCPC Scam Alert
With scammers having successfully made off with at least $157 million, National Crime Prevention Council (NCPC) and the Police have joined arms to combat them. But they need just one more crucial component to fortify their offense: You.
It is undeniable that online shopping makes life so much easier – after all, it eliminates the need for you to physically head down to a store only to find that it doesn't sell what you're looking for. But even while you enjoy the convenience, you should always be alert in all your online interactions and transactions.
Image credit: Scam Alert
And to give yourself the push you need to start building up your online fortifications, you can visit the Scam Alert website, where you can sign up to receive the latest scam alerts from NCPC and the Police. All you have to do is fill in your name, email address, and contact number in the form provided, and you're good to go.
---
This post was brought to you by the National Crime Prevention Council.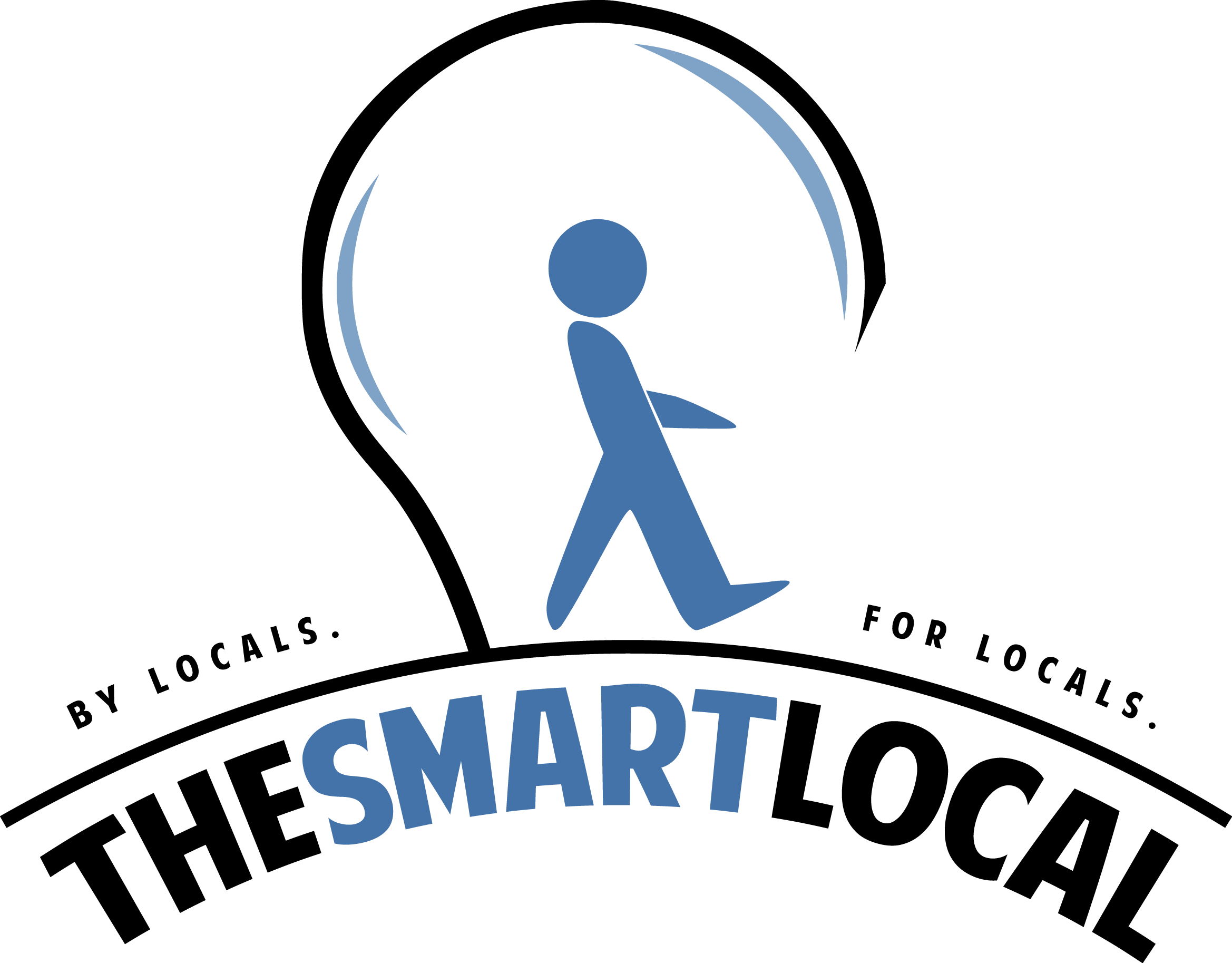 Drop us your email so you won't miss the latest news.