Put your CNY money to good use
Chinese New Year is a favourite holiday of many, not without reason. It's a time of endless feasting, mahjong sessions all day err day, and of course, extra income in the form of ang pows. For once, extorting receiving money from relatives is perfectly acceptable.
Instead of dumping those crisp new notes into your bank account, or blowing it on blackjack with your bros, here's another way to make use of your new-found fortune: travelling. Regardless of how fat your ang pows are, you'll definitely find somewhere to escape the sunny Singapore shores for 4D3N, all thanks to Expedia.com.sg. Plus, given that it's all online, you can check the prices out 24/7, sans the crowds!
Note: all prices in this article include accommodation, flights, and taxes!
Ang Pow collected: $1,000+
To these people: be grateful for your big family clan, or relatives who are just plain generous, because you've got the pick of destinations.
London
If you've got $1,000, you'll just have to top up $56 to your ang pow money, and you'll be enroute to hitting up London.
Adapted from: @featurefotos
It doesn't matter how overrated they are, because no London trip is complete without a photo of London icons like Big Ben, the Houses of Parliament, and the Royal Court of Justice. Hop on the number 11 bus for a quick and cheap ride between these landmarks.
Source: @kyuwon704
And if sightseeing isn't your thing, indulge in premium steak at just £10 and catch musicals at HUGE discounts where they do it best. Check out other budget things to do in London here!
When you're done, head back to Rest Up Hostel ($1,075). Conveniently located in the heart of London, you'll get a comfortable bed, panoramic view, and the all-important Wi-Fi to update your friends about your happening life.
With your XXL sized ang pow, London's not the only place you can fly to – you can also choose from Christchurch and San Francisco at just $1,424 and $1,091 respectively.
Christchurch
Source: @ecovilla_nz
Those looking for a unique hotel experience will find it in Christchurch's Ecovilla ($1,482). Its organic edible garden and free bicycle rental will reduce your carbon footprint, even as you leave your footprint around the world.
Ang Pow collected: $700+
Count yourself lucky if you're next on the ang pow collection ladder. Your 'earnings' won't be enough for far-flung countries, but they're enough for some of Singaporeans' favourite travel destinations: Seoul and Tokyo.
Seoul
It might sound ridiculous, but you'll get yourself to the land of K-Pop and DOTS, and still have $67 to spare!
Tastefully designed with whimsical illustrations and wooden furniture that scream aesthetics on point is Seoul's Urban Art Guesthouse ($632).
Breakfast, Wi-Fi, and A/C are provided for free, so you'll be holidaying in comfort Source
Besides experiencing the homely vibes of this guesthouse, spice up your trip with a visit to the first sheep cafe in the world:
Just order one of Thanks Nature Cafe's bingsus, waffles, or beverages, and you'll get to pet the wooly creatures all you want.
And if making friends with a sheep isn't enough, pop by Blind Alley for a racoon cafe experience that'll leave you gushing over the animals' cuteness.
Source: Niall Bailey via www.seoulphotos.com
Seoul's also got something for the photo buffs: Yongma Land, an abandoned amusement park. At the peak of its popularity in the 80s, the rising popularity of theme park giants Lotte World and Everland forced it to cease operations in 2011.
It feels like time has come to a standstill inside, but its whimsical, slightly eerie feels make it the perfect photoshoot location.
Tokyo
With your 'quite lucky' ang pow stash, you're not limited to exploring Seoul – top it up with a dollar and you'll find yourself on a flight to Tokyo.
Opt for Capsule Inn Hamamatsucho ($701) for a one-of-a-kind accommodation. This capsule hotel takes minimalistic living to the next level – your room is a mere hole in the wall, just big enough for you to crawl in after a day of exploring Tokyo's streets. Definitely not for the claustrophobic.
Conveniently located near Tokyo Tower and other landmarks, you'll find yourself spoilt for choice when deciding where to spend your waking hours.
But other than these mainstream tourist experiences, what about living life unconventionally by catching a robot show or buying rice from vending machines? Read more about our Tokyo experience here.
Ang Pow collected: $400+
Your smaller ang pow earnings mean a pass on non-Southeast Asian destinations, but beach holidays the likes of Phuket and Krabi can be super fun too. With just over $300, you'll be waking up to picturesque beaches, crystal clear waters, and tranquility all around.
Phuket
Phuket channels zen vibes that will make you feel 10x more recharged Source
But no holiday is complete without delicious food. Tip: hit up Phuket Town, just about the most un-touristy area of Phuket, for authentic Thai food options.
Uptown cafe's pretty popular with the locals, and as they say: in Rome, do as the Romans do
Krabi
At Krabi's Lanta Mountain Nice View Resort ($374), HTHT with your travel partner with sprawling greenery as a backdrop Source
To complete your ultra chill beach vacay, stay in one of Krabi's resorts. Some are right in the heart of nature, so you'll be surrounded by greenery and lulled to sleep by cricket chirps – never mind the pesky insects!
Ang Pow collected: $200
You might not have collected much this CNY, but fret not. Your ang pow money can still fund a quick getaway to Penang or Langkawi.
Penang
Hop over to Penang, often dubbed as a foodies' paradise for good reason. Flights and accommodation go for slightly over $150, so you'll still have some cash to spare on the state's gastronomic delights.
Treat your tummy to a feast beginning with Lim Sisters' Curry Mee. With 71 years of experience under their belts, the affable Lim sisters boil their signature curry gravy over charcoal daily, giving it a strong fragrance that'll make you slurp up every drop.
But eating isn't the only thing you can do in Penang. It's also an underrated Instagrammers' heaven, so get out your cameras and snap away.
Minimalist vibes at Church of the Assumption Source: @icy0317
When all that's done, retire to your comfy hotel room. Choose one at Batu Ferringhi, like NIDA Rooms Batu Ferringhi Charm ($150) for a picture-perfect sea view. Shopaholics will be pleased: it's also a 5 minute walk from Eden Parade Shopping Centre!
Langkawi
Source
If feasting, shopping, and living the IG life aren't your thing, fly to Langkawi instead. At just $174, you'll be in a land of adventure – rough it out in a 4×4 Rhino Adventure amidst paddy fields and beaches, or kayak through mangrove swamps to see nature at its finest.
No matter how big your ang pow, there's something for you
CNY has seen the unmarried amongst us counting our cash with glee. But no matter how your luck was during CNY, it'd be enough to fund a well-deserved trip.
If these great steals have ignited your feelings of wanderlust, pop over to Expedia's online travel fair. It does all the work by finding the best flight + accommodation deals for you, so say goodbye to trawling websites or jostling with the crowd in search of that damn worth it deal.
Best of all, booking is available 24/7, even from the comforts of your bed. Act quickly, because it's fastest fingers first!
Booking Period: 13 February 2017 to 12 March 2017
Travel Period: 13 February 2017 to 30 June 2017
TRAVEL FAIR HIGHLIGHT: Book your flight and hotel together for up to 80% off – that means you get a free hotel night or a free flight!
---
Disclaimer: Prices are per person and are accurate at time of publishing. Subject to availability and terms & conditions. This post was brought to you by Expedia.com.sg.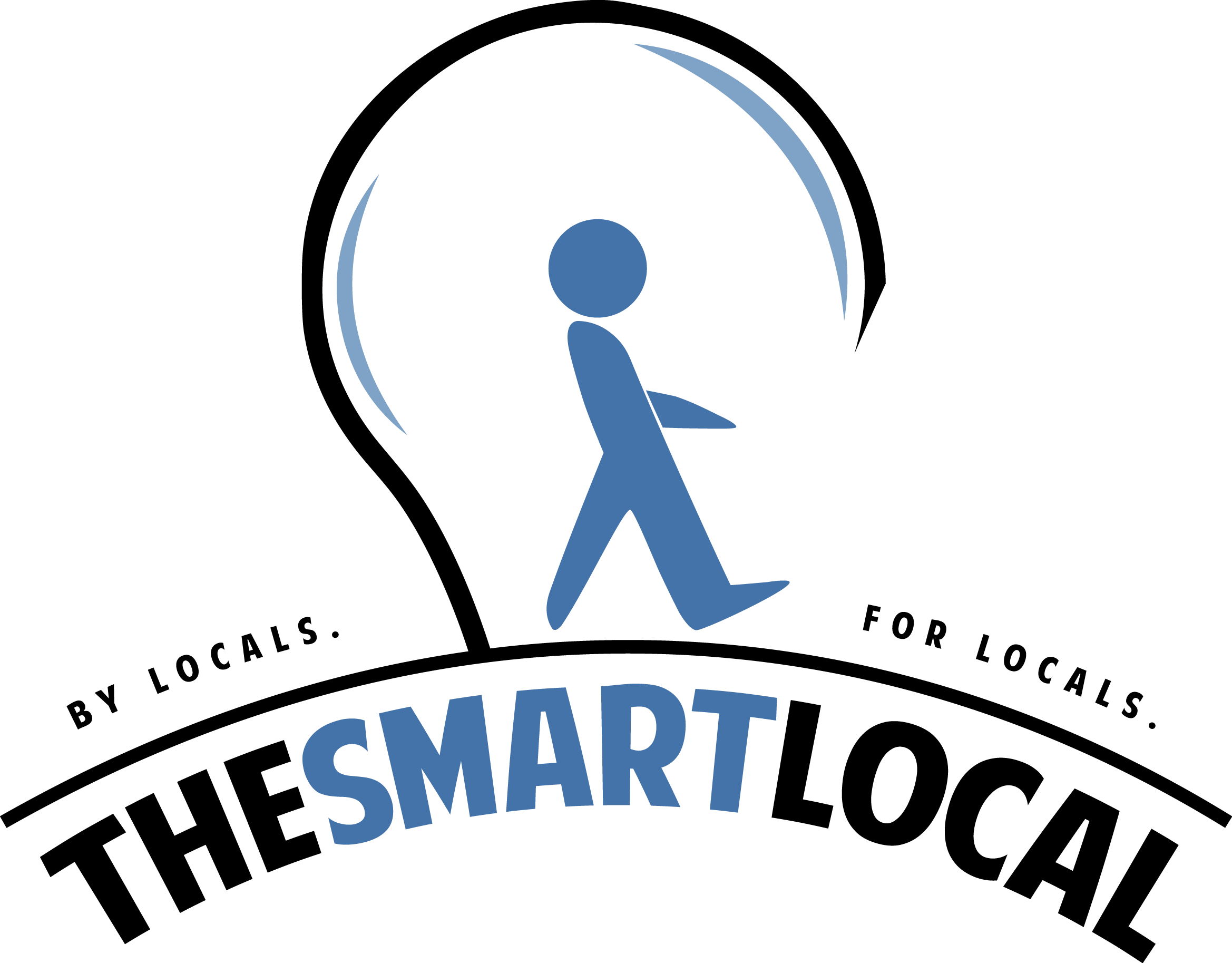 Drop us your email so you won't miss the latest news.