Penang's amazing food
Source: @leonardyuwon
As the food capital of Malaysia and a mecca for foodies around the world to visit, Penang's dishes are so popular, they've even made it to CNN's top 10 must-try meals in the world – we're talking about the its Asam Laksa and Char Kuey Teow!
Here are 9 reasons why Penang is Malaysia's food capital and why you need to drop by for a scrumptious sampling.
1. These sisters who've served curry noodles for 70 years
Many of Penang's best and establishments have been opened for decades, operating under the same set of skilled hands. The Lim sisters, Kooi Heang and Kooi Lai, have been serving their curry noodles for 70 years – since 1946. Selling their noodles while seated, at the Air Itam morning market, their signature curry gravy is always seen boiling in a huge metal pot over charcoal.
Source: @jeremyyeong88
Apart from the sisters, another old timer is the uncle who sells Char Kuey Teow at Siam Road. His secret to success is frying kuey teow in small individual plates – meaning the process is slower – rather than in a huge batch, making the wok hei (smoky flavour) much more pronounced.
Lim Sister's Curry Mee
Address: Jalan Air Hitam, Pekan Ayer Itam, 11500 Pulau Pinang, right after the Ayer Itam Bridge.
Opening hours: Mon – Sun, 8 am to 1 pm
Website
Siam Road Char Kuey Teow
Address: Near intersection of Anson Road and Siam Road, Georgetown, Penang
Opening hours:  Tues – Sun, 3 pm until sold out
2. Restaurants reassure that its long queues are manageable
Source: @hunnyalias
Mention nasi kandar and you'll be instantaneously referred to Nasi Kandar Line Clear. Ironically, the queue line isn't always cleared – the endless line of patrons waiting for a taste of their various curries on a plate of hot steamed rice doesn't seem to subside! Funny how its popularity is a double-edged sword!
Source: @sarah_h45
Source: @wilfredworldwords
Line Clear isn't the only place you can find people lining up under the hot sun. A few blocks away from it is Lebuh Keng Kwee Chendol Stall, where a queuing line stretches around the shoplots for its milky and sweet iced chendol.
Nasi Kandar Line Clear
Address: 177, Jalan Penang, George Town, 10000 George Town, Pulau Pinang, Malaysia
Opening hours: 24 hours, daily
Contact: 04-261 4440
Penang Road Teochew Chendul
Address: 27, Lebuh Keng Kwee, George Town, 10100 George Town, Pulau Pinang, Malaysia
Opening hours: 10 am – 730 pm, daily except during downpours
3. We have the 'Four Heavenly Kings' of Kimberley Street
Kimberley Street's lively food courts are part of a bigger fantasy food scene, where the thrones of the 'Four Heavenly Kings' – named by locals – rests. These 'kings' are four famous pushcart hawker stalls just a stone's throw away from one another. The most famous amongst them sells Duck Kuay Chap, a Teochew dish comprising duck and pork innards stew served with flat rice noodles.
The other three are Kuey Teow Th'ng (Rice Noodle in Clear Broth), Char Kuey Teow and Heng Jin Teh (Almond Tea) stalls clustered around a hawker centre called Sin Guat Keong coffee shop. Once you've located this place, you'll be able to easily spot all four attractive Heavenly Kings.
Source: @jingguowong
Sin Guat Keong Coffee Shop
Address: 86, Lebuh Kimberley, George Town, 10100 George Town, Pulau Pinang, Malaysia
Opening hours: 530 pm – 1 am, daily except Tuesdays
Contact: 04 261 1815
4. We cultivate our own signature durians
The sweetest and varied durians are found in Balik Pulau, where roadside durian stalls pop up during the fruit's season from May to August each year. However, if you'd like to learn more about durians, visit one of Balik Pulau's many durian farms open to the public.
Visit Bao Sheng Durian Farm, whose owners Chang Teik 'Durian' Seng and wife have cultivated a one-of-a-kind 'Numb' durian that fizzles in your mouth. The farm offers overnight packages too, so you can stay and eat your fill of durians over several days!
Source: @desjan
Source: @sabrina_san
Bao Sheng Durian Farm
Address: 150 Mk2 Sungai Pinang, Balik Pulau, 11000 Penang, Pulau Pinang, Malaysia
Opening hours: By Reservation
Website
5. Our food experiments are tasteful
Source: @jaquiqui_
Food in Penang isn't all about street delicacies, hawker stalls and noisy kopitiams. Western and fusion scenes are brimming with options too! Whether it's Peranakan food cooked with a French flair at Kebaya, Seven Terraces, or scones served with chutney at Suffolk House, you'll be able to get a sense of the eclectic passion and influences that Penangnites put into their culinary creations.
Source: @kellytham
Muntri Mews Hotel's Mews Café serves Malay and Peranakan dishes with an international twist and it stands out when it comes to being experimental. Nasi Lemak bento, savoury eggplant salad with papadoms, chicken pies and sambal ikan are all available under one roof!
Mews Café
Address: 77, Muntri Street, George Town, Malaysia
Opening hours: 8 am – 11 pm, daily
Facebook, Website
6. Fast food restaurants are part of our heritage
Penang is the only place in Malaysia where you'll find fast food restaurants in colonial buildings, helping preserve Penang's history. Examples of these include a McDonald's in Birch House, and a KFC in a Mansion at Jalan Larut and in Greenlane. Eating unhealthily comes with a perfect excuse to appreciate the interior of these precious buildings dating from the late 1800s to early 1900s!
Source: @saraannk1
Source: @sawng2305
McDonald's Birch House
Address: 73, Jalan Dato Keramat, 10000 George Town, Pulau Pinang, Malaysia
Opening hours: 24 hours, daily
Facebook, McDonald's Website
7. Penang Assam Laksa was #7 in CNN's top 50 best food in the world
Source: @mervinkqz
The sour savoury dish is ranked top 10 in CNN's list of the world's most delicious food and we have Penang to thank for representing Malaysia's menu. Whenever and wherever you eat in Penang, you'll find that the portions are generous with the freshest ingredients – so don't worry about finding the best Assam Laksa in Penang.
Source: @acamasteo
Nonetheless, if you require a recommendation, the famous Air Itam Laksa is a must-try. The amount of minced fish in the laksa broth is astounding and each slurp overflows with spicy and fishy goodness. Psst, we heard this is the specific dish that got featured in the ranking!
Pasar Air Itam Laksa
Address: Jalan Pasar Road, 11500 Air Itam, (Beside the Air Itam Market), Penang, Malaysia
Opening hours: 1130 am – 8 pm, daily
Facebook
8. Hawkers dish out your meal with a dose of entertainment
In Penang, certain stalls serve your food alongside entertainment. If you love rojak or pasembur, head to Gurney Drive and you'll bump into the dancing rojak man that sings "rojak" all day. He's got mad knife skills evident from how he chops ingredients, just barely missing his fingers – and he makes it look so easy!
Source: @nxvrxh
Anjung Selera Gurney Drive
Address: Persiaran Gurney,10250 Penang
Opening hours: 6 pm to past midnight, daily
9. Eateries are open 24/7
Source: @fazleena
It's not hard to find eateries open in the weest hours of 4 am, when the nation is sound asleep. For those still out and about or unable to sleep without having a canai or two, Penang's multitude of 24/7 food courts – especially mamaks – are around to fill your bellies. A great example is Kassim Mustafa, a corner family-run café that serves Indian rotis, nasi kandar, naan and Tandoori Chicken.
Source: @ishataha
Even if food places aren't open 24 hours every day, there are Chinese cuisine restaurants that close at 1 am before opening again for business bright and early at 8 am. Early birds can also visit local wet markets at 6 am for breakfast!
Restoran Nasi Dalcha Kassim Mustafa
Address: 26 Lebuh Chulia, George Town, 10200 George Town, Pulau Pinang, Malaysia
Opening hours: 24/7
Contact: 04 263 4592
Malaysia's food mecca
Source: @lin9n9
It's natural that visitors quickly find a stall or restaurant they identify as their favourite from the first trip to Penang – it keeps them excited when another trip to the state is approaching. The affinity with that food place is a big reason why people find themselves driven to come back again and again.
Penangnites take great pains to preserve their culinary heritage, just like how their architecture and culture have stood the test of time. Clearly, with food served alongside entertainment, curry noodles cooked by wise old sisters, and the reign of the 'Four Heavenly Kings', Penang is worthy to be crowned as Malaysia's 'Food Capital'!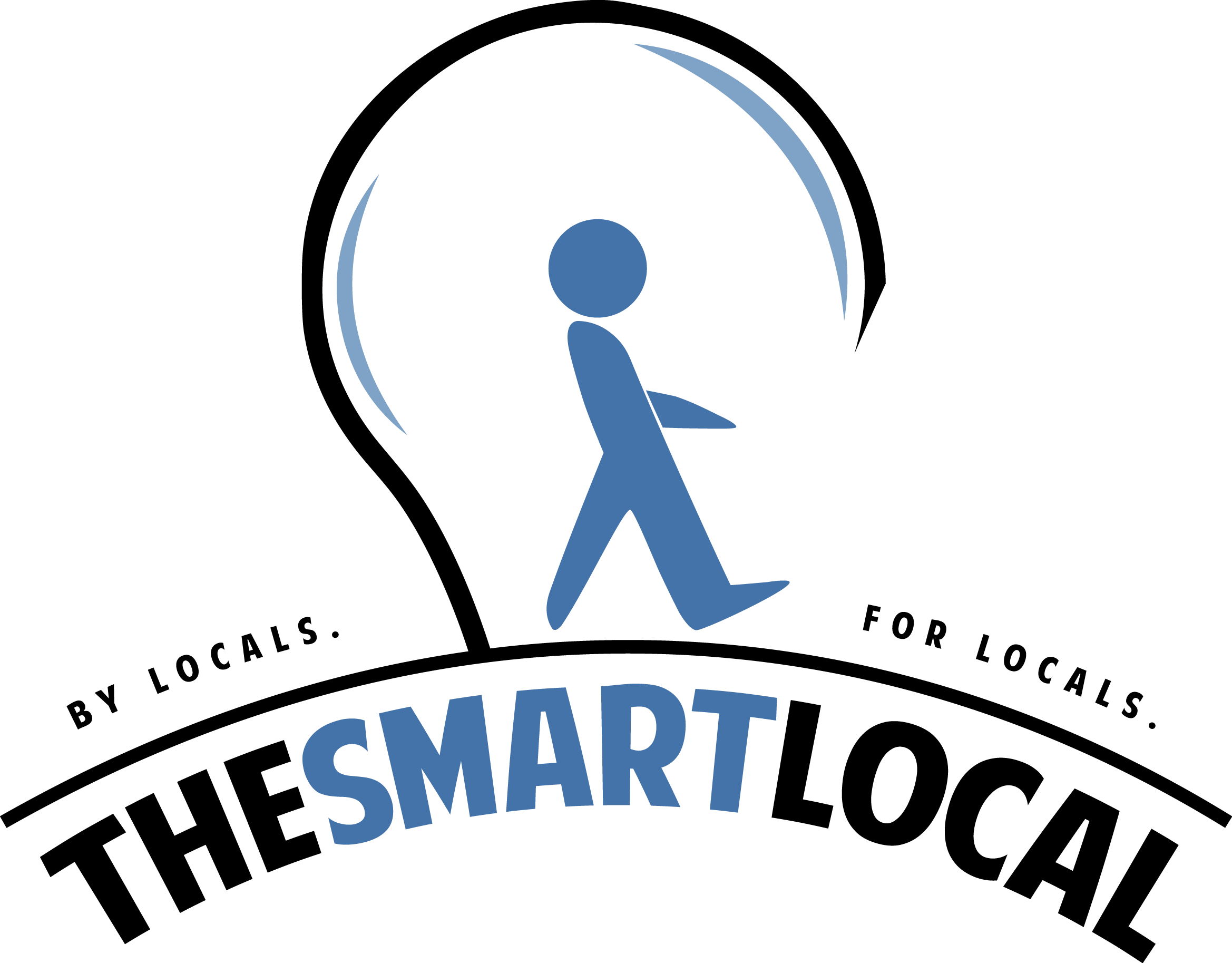 Drop us your email so you won't miss the latest news.