Branded Eye Candy at low prices you won't find anywhere else
So you've come to the conclusion that your blurred vision and squinting tendencies mean that you probably have myopia. Unless corrective vision surgery is on the table, you're hereon stuck with glasses and contact lenses for the rest of your life. But that's not a bad thing!
Like new clothes or a new hairdo, a well-fitted pair of glasses works wonders to accentuate your features and keep you looking eternally fab. Every time you change your frame, you get an instant mini-makeover. Of course, if it makes you feel that great, the price isn't going to be too wallet-friendly.
But that's about to change. Turn your makeover dreams into reality, because with branded eyewear going at up to 60% discount, here are the 5 deals you need to nab the next time Spectacle Hut catches your eye:
1. Up to 50% off Ray-Bans
For the retro hipsters
You've seen how effortlessly sleek and chic people look when they've got wayfarers and aviators on, and fans of Ray-Ban glasses will know that the investment, though worth it, is going to burn a $300 hole in their wallets. Thankfully, Spectacle Hut is running a special promotion with their Ray-Ban frames and 1.6 High Index Multi-Coat lenses complete with UV protection going at just $188 – that's half the price you'd expect to pay at other optical stores.
Besides their bestselling Wayfarers and Clubmasters, you'll be able to get your hands on their latest Chromance collection too.
For newbies to the spectacle game, don't hold back – ask as much as you want of the qualified staff for anything. You can even ask them for recommendations, like I did, and they'll pick out a frame that suits your face shape for maximum swag.
2. Frame + Lens Starting at $69 That'll Be Ready in 20 Minutes
For those on a budget
Boasting all-in-one price for express glasses under half an hour, Spectacle Hut gives most optical shops a run for their money with their price of $69. For the fashionistas who find themselves making a new pair of spectacles whenever they buy a new outfit, changing up those specs won't have to be wallet-burning again.
Say you're not sure what your prescription is. Don't fret, because you can go for quick eye screenings in under 10 minutes – and it doesn't even matter if you intend to purchase eyewear or not.
If your glasses are hit with a little wear and tear, and haven't quite reached their expiration, Spectacle Hut also provides free repairs and replacement for your oily, sticky nose padding.
BONUS: Progressive Lenses ready within 4 hours
Not just your average super-cheap branded retailer, Spectacle Hut is also the first in Asia to get you your progressive lenses super quick. While other optical shops can take up to two days, Spectacle Hut does the job in just 4 hours.
Ordinary Frame + Progressive Lenses: $250
Ray-Ban Frame + Progressive Lenses: $258
3. Daily contact lenses with UV protection from $0.78/lens
Non-certified contacts can cause permanent damage, so saving those few bucks really isn't worth it. For those of us who prefer to wear contacts, we still get UVA and UVB protection from the sun's harmful rays. Maxi-Eyes is famed for their soft, comfortable lenses, so you'll be in comfort throughout your long days out at super reasonable prices.
Of course, we can't talk about Maxi-Eyes without mentioning their ever-popular coloured contacts:
Bonus: Maxi-Eyes Spectro Flex Contact Lenses
For bigger, brighter eyes
For the uninitiated, you can amp up the glam with their range of fancy colours and enlarging lenses from Maxi-Eyes, as well as the unique, floral-patterned Anna Sui lenses that are a favourite in Korea, both of which are exclusively available at Spectacle Hut.
They also stock Freshlook lenses, which make-up artist, Pony, has raved about.

Of course, my tiny eyes got a boost from the Maxi-Eye lenses (this pair is in Silver Rain).
4. 50% off on Anna Sui ($199 U.P. $398)
For that quirky glam look
The Hadid sisters rocked Anna Sui's exuberant collection at this year's Fashion Week, and so should we. When you get half price deals like these, looking hip and classy has never been this inexpensive.
Bonus: Anna Sui's equally exuberant floral-patterned coloured contacts retail exclusively at Spectacle Hut.

Source: @meikiw
1 box (5 pairs) @ $25, buy minimum 2 boxes and quote for a free Dolly Girl by Anna Sui pouch, while stocks last.
Note: Anna Sui contact lenses and free pouch not available at FairPrice Hub
5. 60% off on Nine West ($138 U.P. $338)
For modern chic
We've saved the best deal for last. With a 60% slash in price in one of the most wearable, toned-down styles, your new pair of eye candy is bound to match and spice up any outfit. Wear them to work, on a casual day out, on a date, and feel #blessed knowing that you've got branded spectacles for the price of non-branded ones.
Perfect Vision with Spectacle Hut
So don't let the branded names blur you from seeing these crazy deals, because stocking branded eyewear doesn't mean eternally expensive prices that we can't afford.
Besides evading the high prices, we no longer have to be confused over which lenses to buy, which frame or which design is better suited to your face; because you can leave the technical jargon, quality, and certification checks to the pros. The only thing you'll need to do is sift through all these heavily-discounted deals on branded eyewear and get your eyes on fleek.
*Package Deals are not available at Spectacle Hut @ Marina Bay Sands.
About Spectacle Hut
As one of Singapore's largest optical retail chains with over 30 outlets, Spectacle Hut offers you fashionable, branded eyewear like Prada, Givenchy, Loewe, Oakley, Ray-Ban, Dior and Victoria Beckham at affordable prices with quality service.
All their staff are also sent for training frequently to ensure that they're up to date with the latest technological advances in optometry, as well as to make sure they can give you the most accurate information on your favourite brands whenever you ask. With their consistent level of quality and service, it's no surprise that they've been awarded the Influential Brands Award as the No. 1 Top Brand in Optical Retailers for 2016, so you know that these 60% discounts are legit.
About Influential Brands
Influential Brands is a consumer insight driven awards programme which provides a platform for brands to celebrate their achievement; for consumers,, businesses and stakeholders to recognise the brands' efforts in arriving where they are today. The study conducted by Influential Brands is purely consumer drive and the Top Brands are selected by consumers through their perception and preference, demonstrating the level of impact and influence of the brands in each consumer's life.
Influential Brands seeks to identify consumer preferences, their behaviors, values and to understand how the ever-changing environment affects consumer experience in the purchase journey. The Programme is tailored to enrich the brands' relationship with their consumers through ongoing meaningful conversations and engagement.
For more information, like and follow Influential Brands on Facebook for more updates!
---
This post was brought to you by Spectacle Hut.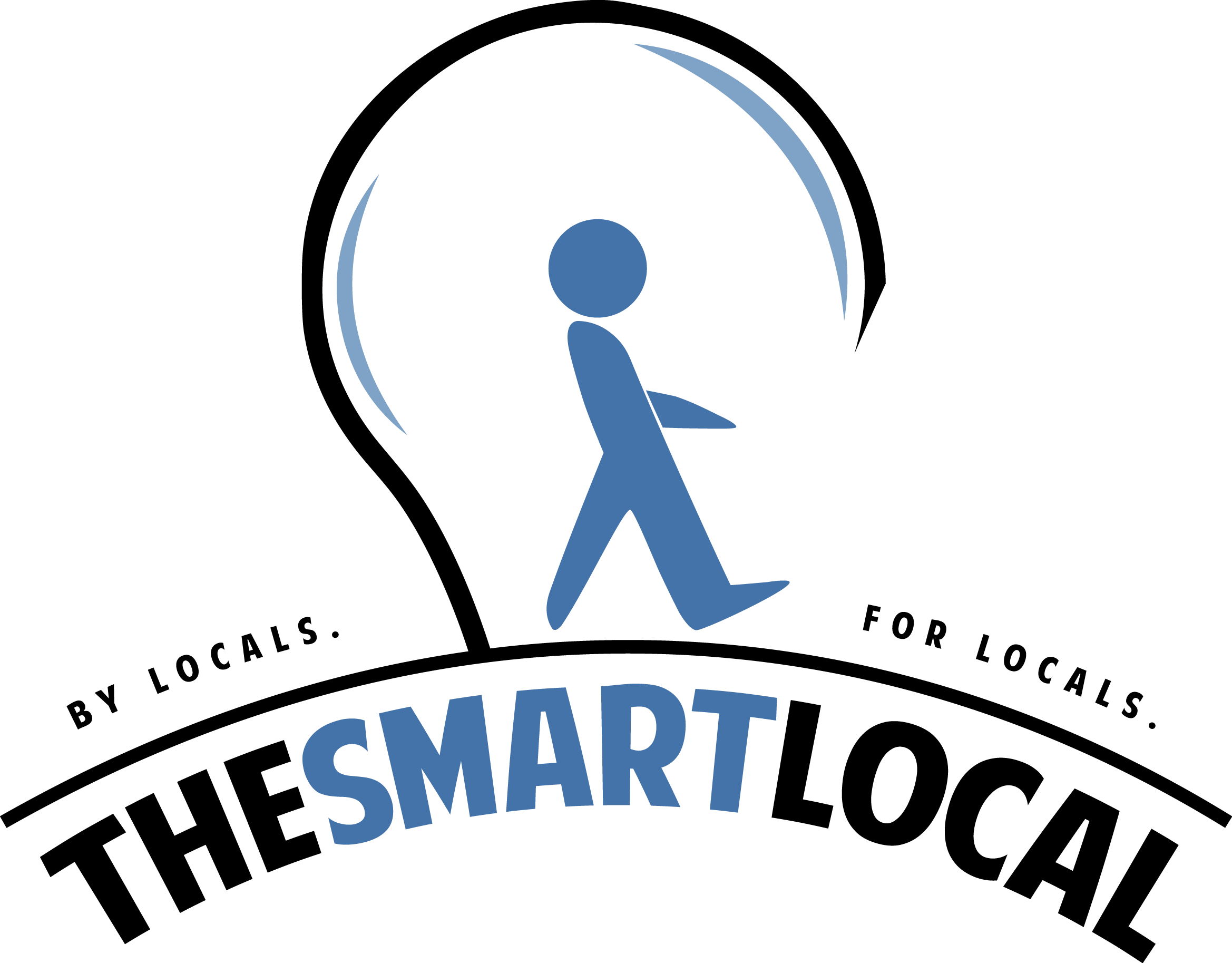 Drop us your email so you won't miss the latest news.