Arguably Malaysia's most photogenic city
Lined with rows upon rows of heritage buildings and houses, Penang earned its place to be one of Malaysia's most Insta-worthy cities. Find out where these places are and start curating your feed into an envy-inducing one!
1. Church of the Assumption
Dubbed a World Heritage Church, the Church of the Assumption is one of the oldest church in Penang founded by Captain Francis Light when he first came to Penang. With its heavily Western influenced architecture, this church adorned with white is the perfect place to shoot minimalist shots.
Address: Jalan Love Lane, Pulau Pinang, Malaysia
2. Penang Bridge
Of symmetries and dynamic lines, Penang Bridge is the most iconic landmark of Penang and can never go wrong in a photo. It may not be the easiest shot to capture but you'd feel like an architecture god if done right. Bring on the likes and follows!
Address: Jambatan Pulau Pinang, Pulau Pinang, Malaysia
3. Busy Bodhi Cafe
Tucked in a cosy corner decorated with colourful umbrellas, Busy Bodhi Cafe is a pleasant surprise if you are just strolling along Lebuh Cannon where Ernest Zacahrevic's murals are. With the Bodhi tree as the cafe's centerpiece, Busy Bodhi Cafe is a wonderful Instagram photo waiting to happen amidst its calm atmosphere and great coffee (or whiskey!).
Address: 64, Lebuh Acheh, Pinang George Town, Pulau Pinang, Malaysia
4. City Hall
Experience some serious throwback here at City Hall with its pure white exterior and Edwardian-styled architecture dating back to the 1900s. The intricate British Baroque style makes it a unique backdrop to any photos and will most definitely make your OOTD pop! Architecture junkies are always welcomed to bask in its ambiance, too.
Address: Jalan Tun Syed Sheh Barakbah, 10200 George Town, Pulau Pinang, Malaysia
5. Macalister Mansion
Have tea or dinner in Macalister Mansion or even stay a night in this beautifully regal mansion to fully immerse yourself in the royal treatment. But aside from its luxury, Macalister Mansion is another one of Penang's heritage buildings restored with modern touches – made well and made perfect for your Instagram feed.
Address: 228, Jalan Macalister, George Town, 11400 Pulau Pinang, Malaysia
6. Lone Pine Hotel
Situated along Batu Ferringhi, Lone Pine Hotel has grown to become one of Penang's most popular spots for garden/beach weddings with its scenic rows of pine trees. It is effortlessly beautiful and surrounds you with the sounds, smells and sight of both lush greeneries and calm beaches. Your options are pretty much limitless here; a tip would be to wear relaxed outfits for that vay-cay beach vibe.
Address: 97 Batu Ferringhi, 11100 Batu Feringgi, Malaysia
7. Penang War Museum
Take a trip into Penang's history whilst capturing beautiful Insta-feed at the Penang War Museum. Also known as Fort Cornwallis, the Penang War Museum encapsulates the wartime perfectly with preserved artifacts and actual forts for your Insta-pleasure. This place may have an ominous vibe that's not for everybody but hey, if you love creepy, spine-chilling things, this place is for you!
Address: Jalan Batu Maung, 11960 Batu Maung, Pulau Pinang, Malaysia
8. The Blue Mansion
Distinctively blue with the most detailed finishing touches, the Blue Mansion is a sight not to be missed when in Penang. Built by Chinese merchant Cheong Fatt Tze in the late 1800s, the Blue Mansion has gained notoriety as a must-stay boutique hotel in Penang and has also won awards for its efforts in preservation. What more could you ask for in our hipster, vintage, Insta loving culture than a beautiful, blue and old building in your Instagram, right?
Address: 14, Lebuh Leith, 10200 George Town, Pulau Pinang, Malaysia
9. Yap Kongsi Temple
One of Georgetown, Penang's tourist attractions, Yap Kong Si Temple is a lovely mixture of heritage building meets Chinese temple detailing. This place works best as a street photography location to truly capture the live and spirit of its surroundings.
Address: 71 Lebuh Armenian, 10450 Pulau Pinang, Malaysia
10. 23 Love Lane, Georgetown
Boutique hotel with cafes galore, 23 Love Lane is every avid Instagrammer and hipster's haven. Possibly built with single square frames in mind, 23 Love Lane is brimming with photo opportunities at every corner for every purpose – vintage vibes, wooden shutters, pops of colours – foolproof combinations for any Insta-worthy place. The number one first world problem here would be having to decide which photo cuts it for your Instagram feed – tough life!
Address: 23, Lorong Love, George Town, 10200 Pulau Pinang, Malaysia
11. Penang Hill
Take a day trip to Penang Hill, another one of Penang's famous tourist attraction. From misty mornings to cool evening breeze, Penang Hill is an ideal atmosphere for families and nature lovers alike to enjoy some of Penang's flora and fauna. Some pointers for the Instagram pals: take the Penang Hill Railway up the hill to capture a shot of Georgetown down below.
12. Kerachut Beach, Penang National Park
Penang has always been known for World Heritage buildings but did you know they also have some noteworthy pristine beaches, too? Kerachut Beach located in Penang National Park is an amazing day-trip respite from busy Georgetown but more importantly, the pictures you go home with will keep your Instagram busy for weeks to come.
13. Penang Amazing World Studios
For fun photos and exciting new perspectives, check out Penang Amazing World Studios for the 3D art. Get creative and create funky and trippy photos here with your friends – a memorable experience no less!
Address: A No. 4, Pengkalan Weld, 10300 Pulau Pinang, Malaysia
14. Kek Lok Si Pagoda
For more traditional photos, head to Kek Lok Si, a popular Buddhist temple in Penang. With impressive ocean views and views of the skyline below, Kek Lok Si has an interesting history to its architecture. While it is essentially Buddhist, Kek Lok Si has influences from Burmese, Thai and Chinese touches evident in its pagoda design. And that's a tip for your Instagram caption for your beautiful picture!
Address: Air Itam, Penang Island 11500, Malaysia
15. Straits Quay Marina
A marina for your sailor dreams to come true – or at least capture them into single-framed photos. Straits Quay is possibly the best location for fashion shoots especially navy themed or anything wispy and whimsical because nothing can go wrong when you have sailboats parked by your side.
Address: Jalan Seri Tanjung Pinang 10470 Tanjong Tokong, Penang, Malaysia
16. Armenian Street
When you think of Penang and photos now it is likely that the only image in your mind is the two children on bicycle street mural. Made popular by Instagram and social media, the street murals along Armenian Street has to be the most Instagrammable place in Penang striking opportunities at every corner. Yes, many people have done it and it can be exhaustive but this is where your creativity comes in. So, get crazy and create your own Kodak moment here.
17. St. George Church
Easily identified by its dome pagoda, the St. George Anglican Church is one of the oldest of its kind in Penang. Also painted completely white, the St. George Church adheres to the Golden Ratio with its symmetrical pillars and roof ratios making it easy to capture. Throw in a Gingham filter and an inspirational quote and you've got a winning post!
Address: Lebuh Farquhar, Pulau Pinang, Malaysia
18. Monkey Beach, Penang National Park
Another beach located at Penang National Park, Monkey Beach is a little secluded beach away from the city for anybody looking for a quick recharge. There's rainforest trails and of course abundance of monkeys as the name would indicate. A quiet beach filled with wildlife and rainforest makes a pretty neat setting for your next photoshoot – an option worth considering.
Address: Jalan Hassan Abas, Teluk Bahang, 11050 Tanjung Bungah, Pulau Pinang, Malaysia
19. Tan Jetty
One of the six clan jetties in Penang, Tan Jetty is probably the most picturesque of the lot with its curved wooden pathway and vibrant brick red stilt house. On clear days, this place makes any photo look straight out of National Geographic and it could be also double as a pretty interesting take on a pre-wedding photoshoot location at sunset.
Address: 97A, Tan Jetty Weld Quay, 10300, Penang
20. East Indies Mansion
It is apparent that Penang is home to many boutique hotel options including East Indies Mansion. Situated in Little India in the heart of UNESCO's World Heritage site, East Indies embodies a calm and peaceful persona whilst maintaining its cultural background. Dark wooden doors paired with terracotta tiles are ingredients to a well-loved Insta-pic!
Address: Lebuh China, George Town, 10200 Pulau Pinang, Malaysia
21. St. Anne Church, Bukit Mertajam
St. Anne Church at Bukit Mertajam is a famous Roman Catholic church in Penang. Don't be fooled by its relatively small size, St. Anne Church attracts over 100,000 pilgrims from all over Southeast Asia every year for the feast of St. Anne. More than just a pretty facade for your photos, consider its background and story and incorporate that into your photo for an added punch.
Address: Jalan Kulim, Bukit Mertajam, Pulau Pinang, Malaysia
22. Hin Bus Depot
From what used to be a bus depot, Hin Bus Depot has transformed into the hippest and most artistic location around Penang with murals dotted all over the area as well as art installations. Wherever there's art, you know it is a 100% guaranteed Insta-worthy location.
Address: 31, Jalan Gurdwara, George Town, 10300 Pulau Pinang, Malaysia
23. Sekeping Victoria
The latest addition to the Sekeping family, Sekeping Victoria brings a certain rugged yet refined industrial interior, blending in seamlessly into Penang's UNESCO heritage site without much alteration. Along with the family retreat, Sekeping Victoria also has a cafe on site great for your fleeting Insta-moments paired with a cup of good coffee and perhaps even some desserts for good measure.
Address: 164, Lebuh Victoria, George Town, 10300 Pulau Pinang, PG, Malaysia
24. Peranakan Mansion
There's something innately beautiful about Peranakan culture and what better way to experience and immerse yourself in this uniquely Straits Settlement community than a visit to the Peranakan Mansion in Penang. The intricacy of the building's details, colours and preservation makes for an interesting story to share on your Instagram feed.
Address: 29, Church St, George Town, 10200 Pulau Pinang, Malaysia
25. Batu Ferringhi
Get your beach bum ready for Batu Ferringhi, Penang's famous beach for lounging, water sports and horse riding. You can get a variety of shots here doing all sorts of fun activities best shared with friends and family. Capture these happy moments of sun, sea and fun – everyone relate most to good times.
26. Eastern & Oriental Hotel
Eastern & Oriental Hotel embodies the grand elegance of the British colonial era for generations of travellers. It is a must to stop by at this hotel not only to appreciate its beautiful colonial designs but also to bask in its majestic ambience. At places like this, pictures you take anywhere would be great!
Address: 10, Lebuh Farquhar, 10200 George Town, Pulau Pinang, Malaysia
The Pearl of the Orient
Penang is a little island up north of Malaysia saturated with history and heritage but the best thing about Penang is their effort in conserving their historical buildings and some would go so far as to transform it into a modernized and updated version. Every corner of Georgetown is lined with colourful Colonial-styled buildings, it is tough to shoot a bad photo there. So, for all avid Instagrammer or anybody looking for a shoot location, it's time you explored Penang.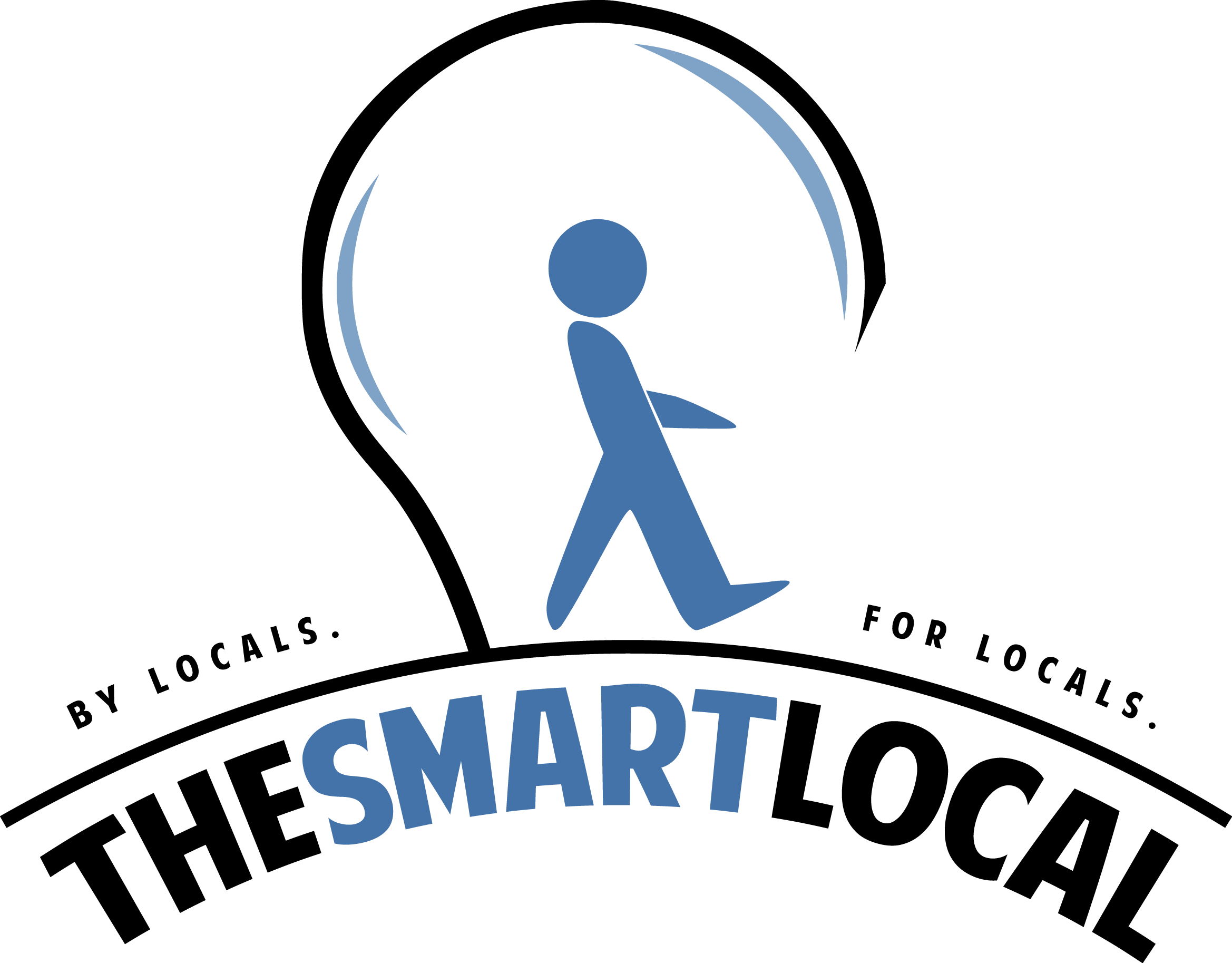 Drop us your email so you won't miss the latest news.