DirectAsia – Where Happier Matters
More often than not, insurance isn't on the top of the list of things we have on our minds – the possibility of mishaps or getting caught in unexpected situations doesn't feel real until it actually happens.
But unclear procedures and having to deal with clueless call centre operators are exasperating, and generic insurance policies aren't the way to go these days. Enter DirectAsia. Awarded a Top Brand award in Influential Brands' 2015 survey in the Direct-to-Consumer Insurance category, we took some time to understand what they do differently from other insurance companies.
Here are 10 ways DirectAsia is the insurance company for the 21st century Singaporean.
1. They're an insurance company, not insurance agents
Kudos to you if you know the difference between an insurance company and an insurance agent – all this jargon can get really confusing, making buying insurance a daunting task.
DirectAsia is an insurance company rather than an insurance agent – in other words, they represent and sell their own policies, as opposed to agents who act as the sales force of insurance companies. Dealing with insurance companies directly makes the process of buying insurance a whole lot simpler and so less intimidating; it also saves you the time and cost of dealing with a middleman.
2. They're the gurus of their trade
We can all agree that call centres have the WORST taste when it comes to their choice of on-hold audio – this alone is enough to put me off calling in any service provider.
With DirectAsia, you'll be glad to know that there's none of that. When you call in, you'll be speaking with a certified insurance specialist, who'll handle your case from start to end, rather than call centre operators who direct you back and forth to various departments.
And yes, insurance specialists have certifications so that they're qualified to advise you on insurance matters, so you can be sure these folks know what they're on about.
3. Solve your insurance woes instantly when you call in
They say we're a generation with an appetite for instant gratification. As much as we might try to refute this, who would say no to your needs being handed to you instantaneously?
When you call in to DirectAsia, you'll get a quote for your insurance premium within 10-15 minutes, and complete your transaction on the same day as well. Despite compulsory motor insurance in Singapore, you can proudly drive your new car away once you purchase it, as you'll be immediately insured. Spontaneous travels are also made a whole lot more possible!
4. … Or get your quote and complete your policy online
From clothes to electronics to services, everything is available to buy online. So, why not insurance too?
DirectAsia allows you to get a quote and purchase your insurance online concisely and conveniently, saving you the hassle of dealing with paperwork and such. I mean, the more things you can deal with from the comfort of your own bed, the better, right?
Paperless transactions are always much easier and more organised. And be rewarded with a discount when you choose to go green! Who needs printed policy documents these days anyway?
5. Car depreciation is nothing to worry about
We all know how exorbitant car prices are in Singapore; it doesn't help that cars depreciate quicker than you can turn on your engine, especially in its first two years.
DirectAsia understands the pains of the Singaporean car owner – with their 24 months new-for-old policy, if your insured vehicle is damaged beyond repair in the first 24 months, you'll be able to claim a brand new car of the same make regardless of your car's current market price.
6. Get a discount while being safe
With kiasu jaywalkers and reckless drivers abound, having an in-car camera can help to prove your innocence in the case of not-at-fault accidents.
You get to enjoy 4% discount off your car insurance premium if you have an in-car camera installed in your vehicle. If the sheer fact that "dashcam" sounds really cool isn't enough to convince you to get one, surely this one seals the deal!
7. Pay only as much as you drive
Some of us somehow always end up as Designated Driver amongst our entire circle of friends, having to drive to the ends of Singapore to pick up and drop off each friend; some of us only ever whip out our driving skills to get an occasional late-night supper.
DirectAsia's customisable policies are catered to every type of driver out there to help you to save as much as you can – their low mileage policy offers a lower premium for your off-peak car or if you drive less than 8,000km per year. Why pay for more than you need?
8. They offer travel insurance fit for the most adventurous
Gone are the days of guided tour groups and mainstream attractions – we're all about exploration and going off the beaten path when we travel.
At times, I personally may or may not be guilty of craving more adventure than I can handle – not that I advocate this. For times like this, DirectAsia's travel insurance has an 'Extreme Sports' option, which covers you for sports and strenuous activities, is just the thing for adrenaline junkies like me. Whether you're planning a hiking trip or even a religious pilgrimage, you'll have a greater peace of mind if you're covered under your insurance for your trip.
9. And your squad
And what's a holiday without your group of best friends? DirectAsia also offers a 10% discount for travel insurance for groups of 3 or more, so let this be your reason to take your much-needed vacay you've been planning with your friends to fulfill them #squadgoals.
10. Their policies are more affordable than you think
When quick getaways, be it to Bali or Bangkok, are so inexpensive and convenient, insurance seems like a relatively substantial and hence unnecessary cost. You might be thinking: why potentially pay more for insurance than for your actual flight? But this can't be a bigger misconception.
A cheap or close destination doesn't mean accidents are any less likely to happen, and it's equally important that you're sufficiently insured. DirectAsia offers affordable insurance deals beginning from only $19, so you'll still save more while being better safe than sorry.
About DirectAsia
Founded in Singapore in 2010, DirectAsia has its primary business in motor and travel insurance. In line with their belief that insurance is not a product but a service, a large focus is placed on delivering top-class customer service, and customisable policies are shaped in consumers' interests.
From getting a quotation to making a claim, DirectAsia's experienced team of insurance professionals prides themselves in the fact that their emphasis on convenience and transparency remains a constant, and the positive reputation that they enjoy is testament to their success in doing so.
Understanding the needs of different individuals, DirectAsia offers tailored insurance policies to various classes of people, from the high-risk drivers to the low mileage, occasional vehicle users, and to the big-city tourist or adventure-seeking traveler alike.
DirectAsia has been announced as one of 2015 Asia's Top Influential Brands. Their mission to transform the face of insurance in Asia has just started, and they have since expanded into Hong Kong in 2012 and Thailand in 2013.
About Influential Brands
Influential Brands is a consumer insight driven awards programme which provides a platform for brands to celebrate their achievement; for consumers, businesses and stakeholders to recognise the brands' efforts in arriving where they are today. The study conducted by Influential Brands is purely consumer driven and the Top Brands are selected by consumers through their perception and preference, demonstrating the level of impact and influence of the brands in each consumer's life.
Influential Brands seeks to identify consumer preferences, their behaviours, values and to understand how the ever-changing environment affects consumer experience in the purchase journey. The programme is tailored to enrich the brands' relationship with their consumers through ongoing meaningful conversations and engagement.
For more information, like and follow Influential Brands on Facebook for more updates!
This is part of Influential Brands 2015, where we highlight the most influential brands in Singapore.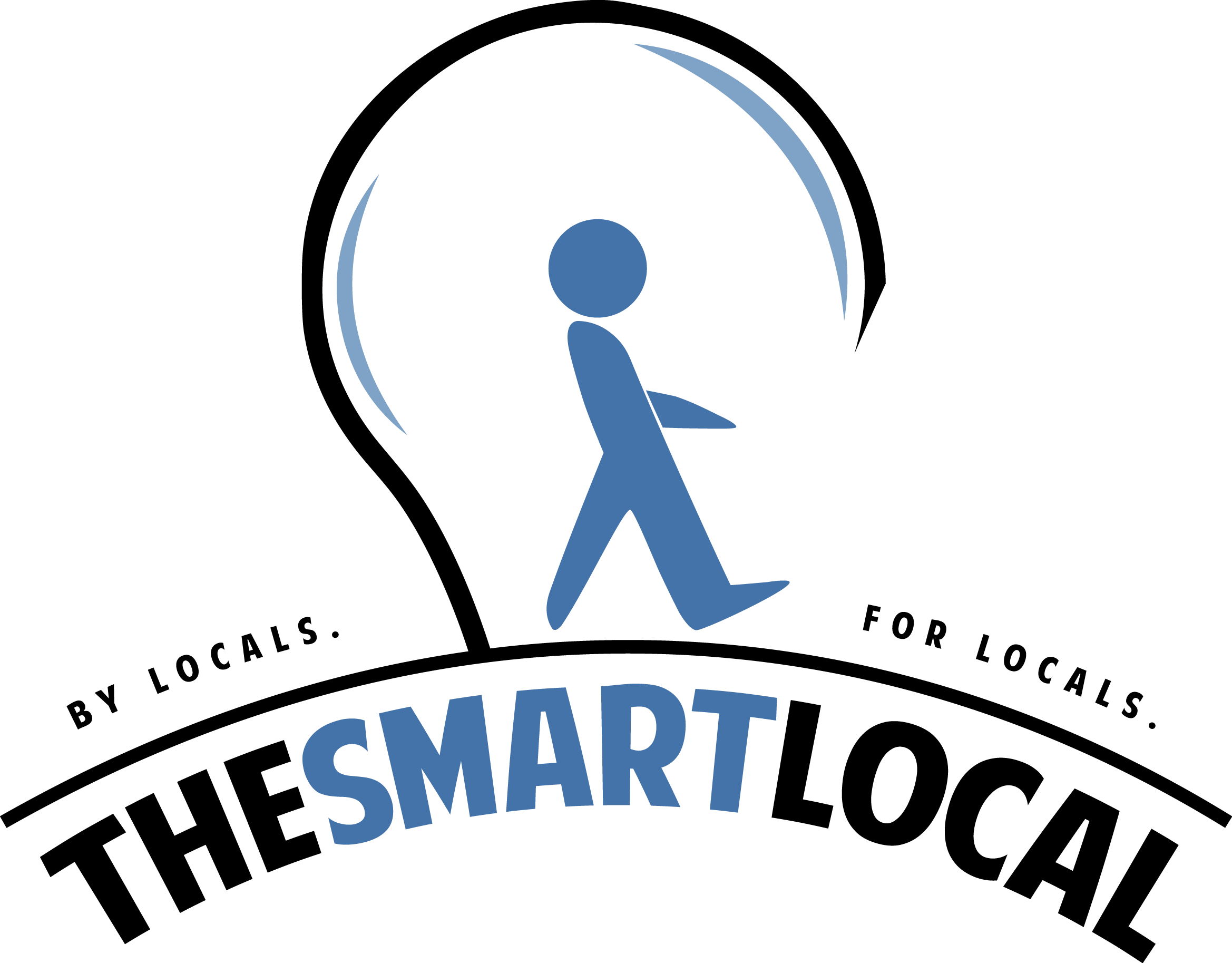 Drop us your email so you won't miss the latest news.