Ezbuy 65eday 2018
Image adapted from: @hein_tun_latt
If 5th June sounds just like any other ordinary Tuesday to you, think again. Besides going about our daily routine, here's one thing you gotta add to your to-do list that sets this day apart from the rest: camping on ezbuy's website for their 65eday flash sale.
Ezbuy is no stranger to many of us, thanks to how much of a breeze it is to navigate on their website and add ridiculously affordable items to cart. And now, with their 65eday flash sale, you can further enjoy your shopping spree on ezbuy, with products up to 90% off!
On top of that, ezbuy will also be holding plenty of other promos and giveaways. But first, here are some highlights of their Super Flash Deals on 65eday:
Sneak peek of 65eday's Super Flash Deals
1. SK-II facial treatment essence ($65, U.P. $269)
Image credit: Cosme Perks
When it comes to skincare, the holy grail many ladies swear by would be SK-II Facial Treatment Essence. Aptly named 'miracle water', their signature product gently exfoliates your face, giving you a glo up with smoother, brighter complexion.You're also promised to have less visible spots, fewer wrinkles, increased skin firmness – all in just 14 days.
With so much to promise in a 230ml bottle, this high-end beauty product retails at a whopping $261. But on ezbuy, it's just $65!
Retail price: $269
Ezbuy price: $65
Savings: $204
Click here to buy.*
*Note: 65eday sales will be on 5 June, so be sure to camp onsite for the discounts!
2. GoPro Hero 6 with local warranty ($365, U.P. $595)
Image credit: @anupz17
Up your camera game with the GoPro Hero 6, the flagship model of GoPro to date, and one of the latest action cameras around.
If you're going on a diving trip, GoPro Hero 6 is waterproof up to 10 metres, so you can video yourself befriending them fishies. Or, if you're bungee-jumping or surfing, their super slow motion function can capture each action in all its glory.
Photography enthusiasts who are picky about the video quality, rest assured that the GoPro has lots of advanced settings to help your footage be on point, such as displaying videos up to 4K resolution and having an improved video stabilization as compared to GoPro Hero 5. In fact, it's supposedly 2X better than its previous model!
Retail price: $595
Ezbuy price: $365
Savings: $230
Click here to buy.
3. Dyson supersonic hair dryer ($265, U.P. $599)
Image credit: @jojojollyyyyy
Ah, beauty is pain. Curling, blow-drying, and styling up our locks can have our hair looking on fleek, but we've got to make sure our delicate hair doesn't get fried or damaged in the process too.
Enter the highly raved Dyson Supersonic Hair Dryer. The original price is at a – wait for it – jaw-dropping $599, but here on ezbuy, its price is slashed to $265.
As the usual price suggests, this hair dryer isn't like any other. Unlike most dryers that may give your hair a frizzy finish, your hair will be left silky-smooth, even shining, as the Dyson hair dryer comes with a diffuser that helps reduce frizz. It also measures the air temperature 20 times every second and adjusts its temperature accordingly, which protects your hair's natural sheen.
The bladeless fans also increase airflow, which means 5 minutes is about all it takes to dry your hair – a huge lifesaver when it's time to rush for work in the morning.
Retail price: $599
Ezbuy price: $265
Savings: $334
Click here to buy.
4. Nintendo switch console + Super Mario Odyssey ($165, U.P. $699)
Image credit: @hein_tun_latt
The Nintendo Switch has been all the rage since it was launched last year, and for a good reason. Not only can you play video games in both single and multiplayer modes at home, you can also pack the 2 Joy-Con controllers into your backpacks and game on the go.
Of course, what good is a video game console without a game? As part of a bundle set, the Nintendo Switch comes with a download code for the full Super Mario Odyssey game. Gameplay is easy to pick up for video game newbies, while still challenging enough for long-time Mario fans to get some thrills.
Retail price: $699
Ezbuy price: $165
Savings: $534
Click here to buy.
5. Philips Smartpro Vacuum Cleaner ($365, U.P. $599)
Image credit: Philips
Whether it's the fur shed by our furry friends or biscuit crumbs we've dropped unnoticed, they gotta get off the floor. But looking through every nook and cranny in your house while lugging a huge vacuum cleaner around can be quite the chore.
How about this: without moving an inch, watch your house get all polished up as you sit back comfortably and binge-watch Netflix. It's already 2018, after all – with a smart robot vacuum cleaner, we can bid goodbye to manually sweeping the floor.
6cm is as tall as the Philips Smartpro Vacuum Cleaner gets, so it'll be able to sweep away the mountain of dust at hard-to-reach corners, like underneath your sofa or bed. Plus, you can choose when you'd like your cleaning session to be 24 hours in advance, and the machine will do the job at your set time. It'll also automatically return to its charging dock when its battery is running low.
Retail price: $599
Ezbuy price: $365
Savings: $234
Click here to buy.
Ezbuy promotions
Besides these Super Flash Deals on 65eday, 5th June, ezbuy has a lineup of attractive promotions leading up to this big day of crazy sales:
From the 1st – 3rd June, a Share and Unlock Challenge will be held on their Facebook page, and it's $300 cash-off vouchers for everyone! All will also enjoy free agent fee and free shipping – so you'd better rally your squad to share the post too.
Afterwards, they'll have a Facebook Live Sure-win Game Show on 4th June at 8PM. If you've participated in the Share and Unlock Challenge, ezbuy might give you a surprise call, along with a $88 cash voucher – so be sure to visit their Facebook page then.
Additionally, shopping on ezbuy on 5th June would feel like you're shopping at an online version of Daiso, with products sold at a flat price of $1, $2, $3, $4, $5 or $6.50.
Nope, we're not done yet. Here are more important dates to note for crazy promos that'll help you save lots of moolah. From the 3rd – 5th June, there'll be free shipping on ezbuy, and from the 4th – 5th June, it's free agent fees!
Shop and earn savings on ezbuy's 65eday
Think of 65eday as a huge online shopping party that's every shopaholic's dream come true. In fact, it's Singapore's first and largest online global shopping festival, exclusively for all living in the +65 to snag good deals.
Online shopping in Singapore has pretty much never been the same again with ezbuy. On this global shopping platform, you can not only shop at our local marketplace, but also buy products directly from China, USA, Taiwan and Korea. Japan's also newly added to the list of marketplaces!* Free shipping, free agent fees, and everything is in English – it's no wonder that even top Taobao sellers like xiaozhainv are listing their products on ezbuy. Taobao lovers, you know where to flock to on 65eday.
*Note: Japan Marketplace is available in beta
And while shipping fees for items from the US often have us gasping in horror, ezbuy will be launching a new shipping method for your US purchases that can help you rack up more savings. Instead of calculating shipping fees based on volumetric weight, actual weight will be used. To put it simply, it means you won't have to pay for the empty spaces in your parcel. Plus, their US shipping rate is the lowest in Singapore right now, so it's prime time to snag some good deals.
Another hack to help you save on shipping fees for products not entitled to free shipping is to use ezbuy prime, and shipping charges will be capped at just $2.99 per checkout – doesn't matter how many makeup products you want or how much furniture you're gonna get for your new home!
Shoppers can also earn $30 rebate when you join the Prime Annual subscription during 3-5 June, which costs just $8.25 per month. If you're new to ezbuy, you'll also get $10 vouchers when you sign up here. So save the date for 65eday from 1st-5th June!
---
This post was brought to you by ezbuy.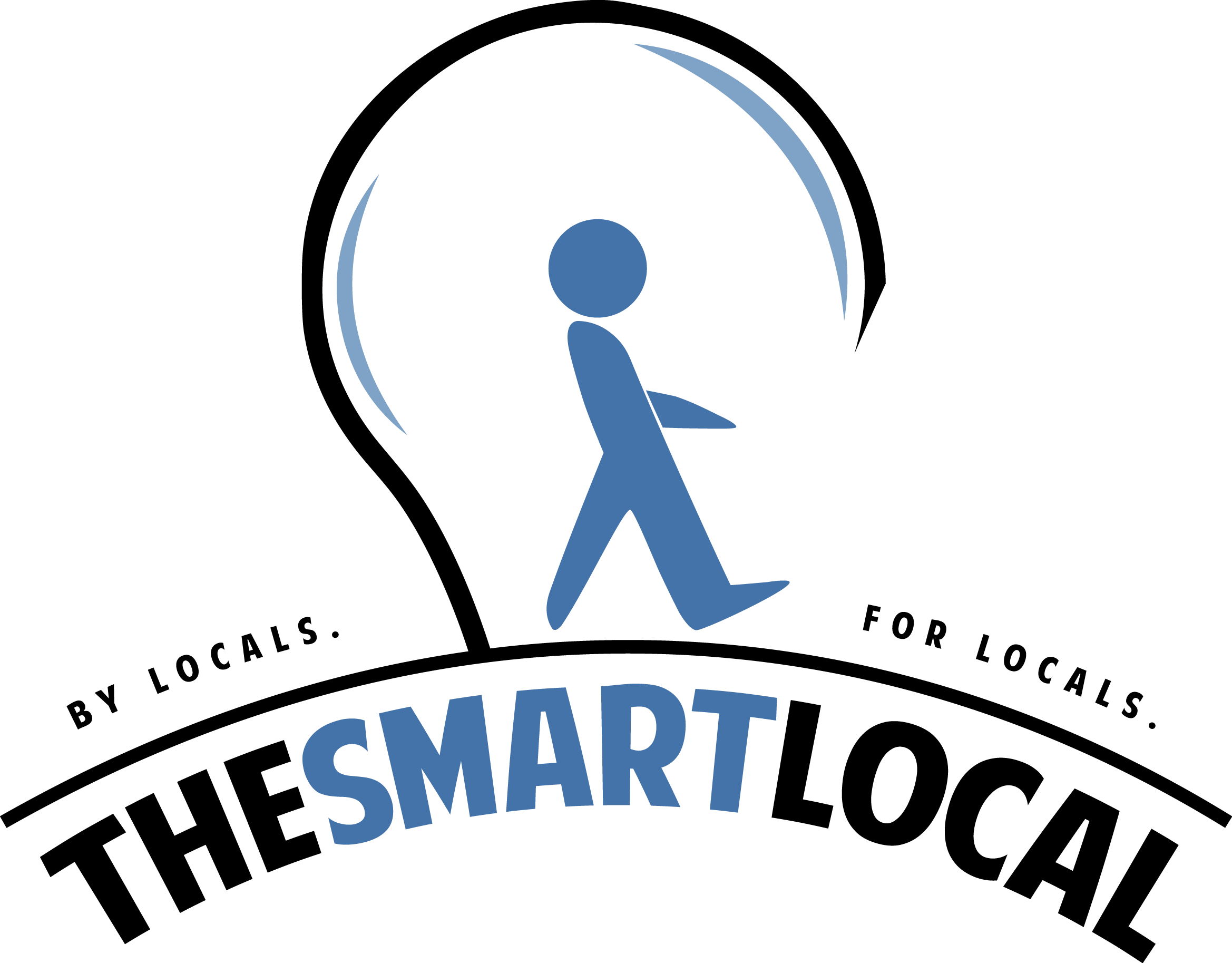 Drop us your email so you won't miss the latest news.