Outdoor sports at Sentosa this June
Hurray – the June holidays are finally here! While Netflix and Youtube may sound like a good way to spend your holidays, it can get quite sian to spend all your days cooped up at home. After all, there's only so many Youtube travel vlogs you can watch.
This June, Sentosa's giving you a reason to leave your house – they're hosting a whole range of sports events that'll get you pumped for the holidays. From a mega pool party to a full day of yoga, here are 8 activities to jio your family and friends to – and you don't even have to be fitspo:
1. Have a splashin' good time at Adventure Cove Waterpark's Splash Bash
Image credit: RWSentosa
While summer seems to be Singapore's only season all year round, you've got to admit that June still feels like the peak of it all – aka it's super hot. And there's no better way to have fun without sweating profusely than by attending a good ol' pool party.
Well, the good news is that Adventure Cove Waterpark is hosting a Splash Bash this June, and it's essentially a mega pool party for all. Just imagine: tropical drinks and a DJ pumping rad tunes throughout the day, and even obstacle courses, a flag down challenge and a race on flamingo floats!
Image credit: RWSentosa
For just $32*, you'll have access to the whole waterpark for the day and a free Flamingo Tropical Drink. It's pretty worth it, considering that the original ticket price is $38. Plus, you'll also get complimentary access to the recently revamped Maritime Experiential Museum.
Aside from the waterpark rides, Splash Bash will also have games like capture the flag and obstacle courses where you can stand to win prizes worth up to $10,000 such as smartphones, smartwatches and even action cameras.
*Applicable only for Singapore residents.
Adventure Cove Waterpark Splash Bash
Date: 26th May – 1st July, weekends and public holidays only
Venue: Adventure Cove Waterpark
Price: $32 (SG Resident Online Special)
Register here
2. Sweat it out at Yoga Fiesta SG 2018
Image credit: Samuel Wee
To all yoga enthusiasts, there's no need to confine yourself to your house or a studio. This International Yoga Day, join Yoga Fiesta SG for a different experience – yoga by the beach.
A single ticket to Yoga Fiesta will unlock a whole day of events, ranging from Doga – dog yoga – sessions, to Yogalates – yoga and pilates. You can also get lessons from celebrity trainers Jo Phee and Bill Calhoun, or snag a mat or trendy yoga apparel at the on-site sales!
Bonus: You'll receive a gift pack with a yoga fitness bag, fitness bottles, and cash vouchers worth $250.
Yoga Fiesta SG 2018
Date: 23rd June
Time: 12PM – 9.30PM
Venue: Palawan Green, Sentosa Island
Price: $39* (U.P $65)
*This is a special 40% off discounted price for TSL readers. Please apply promo code "TSL40" to redeem.
Website
Register here
3. Bungy jump and party at the AJ Hackett Jump-Off
AJ Hackett Sentosa may have brought a favourite activity amongst thrill seekers' to our shores – bungy jumping. But for veteran jumpers, countless jumps off the same 47m tower over and over again may have lost its kick.
That's why AJ Hackett has decided to jazz things up – they're organising a Jump-Off which means that jumpers have to do whatever it takes to impress the audience and judges with sick jumps. Think of it as a competitive 'dance off' but with bungy jumping instead!
Simple jumps like this won't cut it, sorry.
Only 15 entries will be selected for the event, so do submit your previous jump videos and photos here by 17 June to be shortlisted.
P.S. The ultimate winner might even be asked to return to compete in the next round!
And even if you're not about to take the leap, the after party is not to be missed. DJs Antdrew T, SHAI, KRUMBS, and FRAME will be playing some rad tunes through the night as the jumpers throw themselves off, so you can bet that it'll be a one-of-a-kind party experience.
AJ Hackett Sentosa Jump-Off
Date: 30th June
Time: 4PM – 10PM
Venue: Siloso Beach
Price: $139 for jumpers
Find out more here
4. Put your football skills to the test at the Sentosa Beach Football Festival
Football season is just around the corner, and there's no doubt that soccer fans are itching to unleash their inner Messi. So for those of you in the mood for a football competition of your own, gather your soccer kakis to the Sentosa Beach Football Festival presented by FOX Sports.
Image credit: FOX Sports
Just form a team of 8, and sign up here to stand a chance to win up to $1000 in cash! Even if you don't make the top 3 places, you'll still get a Premium Pack upon registration, which comes with an ACTXA Swift+ activity tracker worth $69.90, a sports water bottle, and more.
There'll also be other free activities open to the public, such as soccer clinics and freestyle football performances. FOX Sports presenter, John Dykes, will also make a guest appearance, so fans should grab this opportunity to get a photo with him.
Sentosa Beach Football Festival presented by FOX Sports
Date: 16th June
Time: 9AM – 6PM
Venue: Sapphire Pavilion, Siloso Beach
Entry Fee: $180 (Sentosa Island Member), $220 (Non-Sentosa Island Member)
Register here
5. Catch beach volleyball matches between professional teams
Image credit: Singapore Beach Volleyball National Service Facebook
Fans of live sporting matches, rejoice – the FIVB Beach Volleyball World Tour will be hitting our shores! This competition will be held at Siloso Beach, with professional volleyball players from all over the world battling it out for a spot in the finals in Germany. And cheer on our 4 homegrown Singaporean teams, one of which qualified for the Commonwealth Games!
There'll also be nightly music festivals and it's free on the first and last night of the event for the opening and closing ceremony*! Check out acts all the way from Japan, a female-centric dance music festival and even the Sundown LIVE Party – a spinoff of the iconic Sundown Festival – with local acts like Lion City Boy and Shigga Shay.
*Note: The Natsu Rock and Venus Rising festivals on 23rd and 24th June respectively require tickets. Buy them here and here.
FIVB Beach Volleyball World Tour Singapore 2018
Date: 21st – 24th June
Time: 9AM – 6PM (Gameplay), 7.30PM onwards (Night parties)
Venue: Siloso Beach
Price: $20/day
Website
Get your tickets here
6. Bring your kids to surf on the FlowRider
End your kid's June holidays with a bang by spicing up the usual family activities – sign up for the Wave House Sentosa Flow Camp where your kids get to ride the Cable Car, explore the Butterfly Park and Insect Kingdom, and of course, get to try Wave House Sentosa's FlowRider for 2 hours.
Yep, your kids will finally get to experience what surfing feels like and it'll be totally safe since you won't actually be in the open ocean. Their instructors can get on-board too, with younger children! After that workout, you'll be glad to note lunch comes in the form of a DIY pizza making session for the kids.
Note: Your child has to be between 5- 13 years old and above 107 cm to participate.
Wave House Flow Camp
Date: 22nd June
Time: 9.30AM – 6PM
Venue: Wave House Sentosa
Price: $125
Register here
7. Root for your favourite team at Resort World Sentosa's Football Fever
Image credit: RWSentosa
With football fever at fever pitch this July, you might be spending the bulk of your nights huddled up in front of the TV, rooting for your favourite team amidst the silence of the night – hoping that a family member doesn't ask you to shush.
Well, you can unleash your heartiest cheers at Resorts World Sentosa's Football Fever 2018, which is held in a "football stadium". More accurately, a recreation of it with floodlights, multi-tiered pitch seats and a full-fledged 270-degree super-wide screen.
With music, food, beers and games throughout the night, you might feel as if you're right in the actual stadium in Russia. And the best part – admission is free!
Resorts World Sentosa Football Fever 2018
Date: 30th June – 15th July
Time: Live match timings
Venue: Resorts World™ Theatre, Resorts World Ballroom
Price: FREE
Find out more here
Bonus: Play against local football legends
To further get into the spirit of the season, pit yourself against star football players such as Fandi Ahmad, Lim Tong Hai and Malek Awab. Just visit The Forum at Resorts World Sentosa to challenge them to a friendly match.
Alternatively, be a fan and get a pic together, or gape at over 32 authentic team jerseys on display.
Football Fest
Date:
Jersey Showcase: 14th June – 15th July
Meeting local football legends: 30th June & 1st July, 7pm – 8pm
Venue: The Forum, Resorts World Sentosa
Price: FREE
Find out more here
Revel in exciting sports deals at Sentosa
Besides these exciting events, you can also get your hands on these deals at Sentosa:
AJ Hackett Sentosa
Giant Swing for 3 people at $99 (U.P. $237)
Venue: Siloso Beach
iFly Singapore
Buy 1 First Timer Challenge Package, and get the 2nd one at 30% off
Venue: Beach Plaza
Gogreen Segway
Buy 2 Fun Rides (800m) and get 1 free
Venue: Beach Station & Siloso Beach
Mega Adventure Park
Buy 2 packages and get 1 free
Venue: Siloso Beach
Ola Beach Club
1 for 1 watersports on Tuesday
Venue: Siloso Beach
Wave House Sentosa
1 for 1 waves on Wednesday
Venue: Siloso Beach
Terms and conditions apply. Click here for more details.
Jio your friends and family to Sentosa this holidays
This June holidays, Sentosa has stepped up its game and is holding so many outdoor activities that you're bound to pop by this vaycay island far more than once.
Whether it's an intense bungy jumping competition or a football match, or as relaxed as a yoga beach session or pool party, there'll be something to suit your tastes. So, don't just rope in your sports buddies – get your whole fam down!
---
This post was brought to you by Sentosa.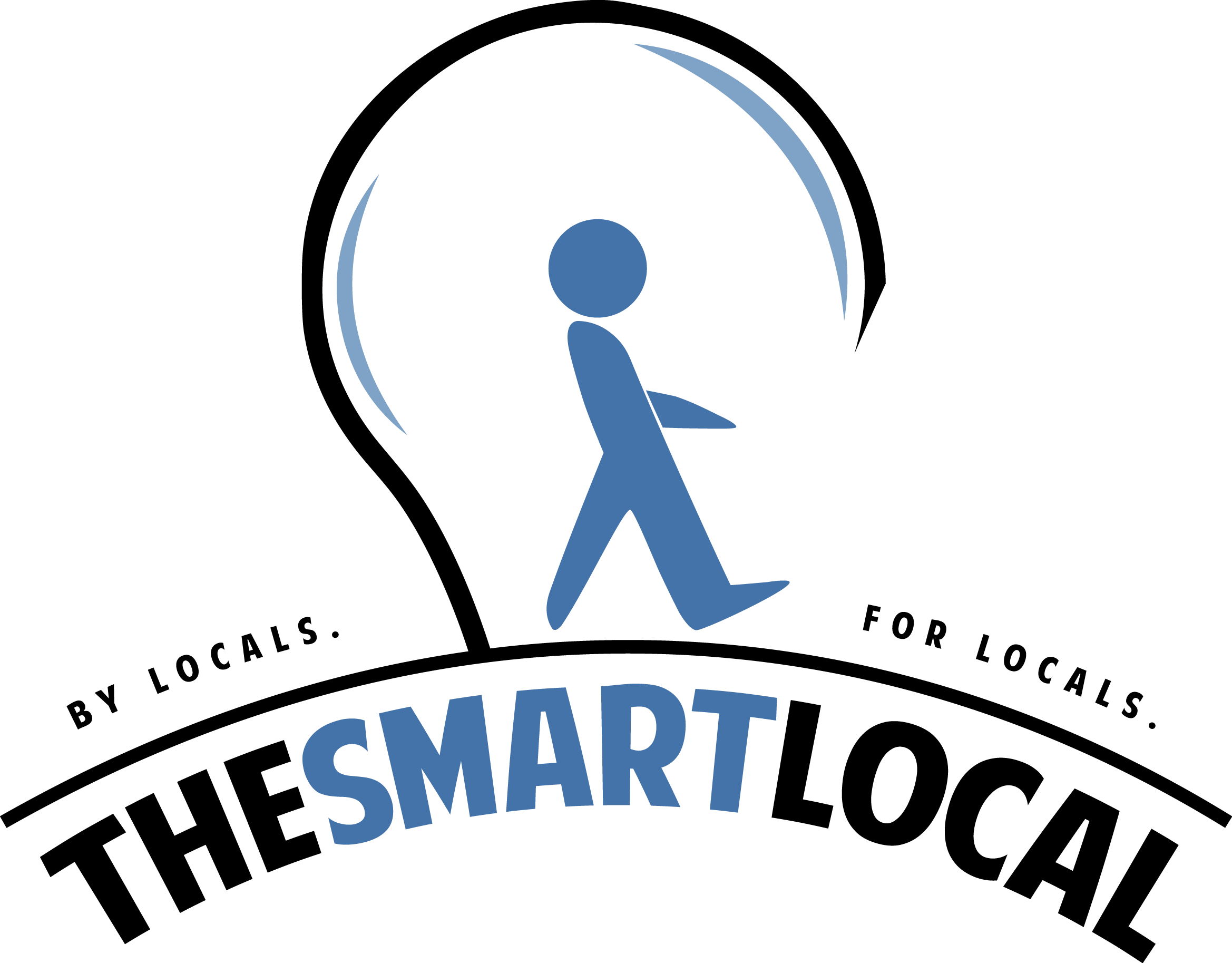 Drop us your email so you won't miss the latest news.