Netflix TV series recommendations
Image credit (from left to right, top to bottom): Netflix Facebook, Fox, CWTV, Suits Wiki, Game Spot, Hello KPop, Netflix, Netflix, Netflix
Netflix is now your new best friend when it comes to snuggling in bed on a lazy weekend. The only hard part is picking something to watch. After all, there are hundreds of shows on the streaming service, so which one should you start on first?
In a bid to find out, we've done some serious research – aka binge watched countless shows – and here are the top 10 Netflix TV series that we can't get enough of.
But before we get into the shows, here's some background on the kind of TV series we enjoy:
Deborah Khoo: I love something out of the ordinary and non-cliche that'll grasp my attention over its whole span – darker storylines are my favourite. Engaging characters are really important too as I enjoy developing some sort of attachment with them.
Lin ShengJun: I feel like a super important aspect of a series is the conversation. Whether it's just witty banter in a funny sitcom, or a passionate confession during an intimate drama, I like shows where the characters have strong and natural interactions, because it really helps to set the scene and draw me into the drama.
Deborah's recommendations:
1. Altered Carbon – 1 season, 10 episodes
Image credit: Kovacs Gifs
Imagine a future without death. Not just being immortal in health, no – but having the ability to transfer your consciousness from one body to another. Living in your ideal body no matter how old you are may sound dope, but what happens when the rich stay rich, and prisoners are imprisoned forever?
Based on a novel with the same name, Altered Carbon explores this future, revolving around the murder of a rich man who subsequently chooses to wake a rebel from his imprisonment to solve this crime.
Image credit: Kovacs Gifs
But the plot isn't the only driver of this series. Its stunning setting plays out the coolest technological advancements – think skyscrapers that extend above clouds and flying cars. But in turn, living forever makes aspects like relationships and conversations fleeting, as people turn to extreme forms of violence for entertainment.
If you liked Altered Carbon, check out: Lost in Space, The Mist, Black Mirror
2. Stranger Things – 2 seasons, 17 episodes
Image credit: Netflix Facebook
Set in the 1980's, Stranger Things series follows a group of talented kids through uncovering the secrets of a research laboratory, which inadvertently creates a portal to an alternate dimension.
There's a good reason for this show to have taken the world by storm – it's rare to find a TV series that manages to merge elements of the past and supernatural themes into one without it being creepy.
Image credit: Enxergue
With adorable kids as the main cast, you can't help but swoon over their innocence and growth. Eleven, played by Millie Bobby Brown, is also a really kick-ass character with psychokinetic powers that you'll find yourself rooting – and sometimes crying – for.
If you liked Stranger Things, check out: A Series of Unfortunate Events, Sense8
3. 3% – 2 seasons, 18 episodes
Image credit: Netflix
Like most dystopian plots, 3% is set in a society where majority of the population live in poverty, while a small fraction – namely 3% – get to enjoy affluence and comfort. The determining factor? All 20 year olds have to go through a series of rigorous tests and if you push through it all, you get to be  part of the selected 3%.
But instead of simply following a group of them through various stages of the test, the series also shows the organisation being threatened by a mole from a resistance group against this regime, adding anticipation and a greater sense of fear.
3% may be a Brazilian TV series that is dubbed in English, but unfamiliar origins aside – the intensity and hidden agendas within will keep you engaged throughout the series.
If you liked 3%, check out: The 100, The OA, Under the Dome
4. Riverdale – 2 seasons, 20 episodes with new episodes released weekly
Image credit: CWTV
If you're a 90s kid, you've probably read Archie Comics before, and possibly fallen in love with the redheaded boy Archie at some point. Well, that well-loved comic series is the basis for Riverdale. But characters aside, don't expect too many similarities with the novel – There's not much light hearted humour around here.
The series follows the characters through a mysterious murder that has plagued the town of Riverdale and its aftermath. And that's just the tip of the iceberg. Estranged families, complicated relationships, and dark pasts – Riverdale explores everyday issues with a darker touch.
Image credit: Riverdales Elite 
Plus, Jughead, played by Cole Sprouse, is a total cutie who'll definitely steal your heart!
If you liked Riverdale, check out: 13 Reasons Why, Dynasty, Narcos
5. Black Lightning – 1 season, 13 episode
Image credit: BL Source
As a huge fan of superhero movies, it's hard to find interest in a 10 episode superhero TV series since my attention span has always been limited to 2-hour films.
But Black Lightning definitely makes the cut – it kept me on the edge throughout the season by exploring societal issues all while fighting the bad guys. I also love how the plot doesn't follow the typical origin story as most superhero TV series do. Instead, the protagonist is forced out of retirement when the life of his loved one is placed at stake.
With its heavy emphasis on racism and familial themes, Black Lightning will temporarily fulfil your needs for a new superhero film before the next Marvel movie comes out.
If you liked Black Lightning, check out: The Flash, Jessica Jones, Agents of S.H.I.E.L.D
SJ's recommendations:
1. Suits – 7 seasons, 108 episodes
Image credit: Entertainment Weekly
You might not expect a law-related series to have much of a cool factor, but Suits will change your mind. College dropout Mike Ross doesn't have a law degree, but after impressing big time lawyer Harvey Specter, he lands a position as an associate at a prestigious law firm.
The series follows the pair as they crack tough cases and jump through unconventional legal loopholes, all while trying to maintain Mike's big secret.
Image credit: Free Your Closet
If you enjoy the satisfaction of watching well-dressed lawyers dress down their opponents with intellect, ingenuity and a dash of witty banter, I'd highly recommend this one.
If you liked Suits, check out: Sherlock, The Originals, House of Cards, Mad Men
2. Black Mirror – 4 seasons, 19 episodes
Image credit: Nerdist
Unlike most shows, Black Mirror doesn't have a running storyline – each episode is a stand-alone drama. From having your life dictated by your social media rating, to living a "life after death" with virtual reality, it's really impressive how each episode is able to compose the entirety of a gripping universe and storyline in about an hour.
The series shows us what could happen if we take technology too far, and the scary thing is that while some scenarios are set in vastly different universes, others are set in worlds so similar to our own, it's not hard to imagine the events actually taking place in the real world.
If you liked Black Mirror, check out: Dark, Altered Carbon, Breaking Bad
3. A Korean Odyssey – 1 season, 20 episodes
Image credit: Hello KPop
This one's for all the K-drama fans out there. A Korean Odyssey puts a modern spin on the classic Chinese tale of Journey to the West – a story about a powerful and mischievous monkey god aiding a Buddhist monk.
Except this time, the monkey god has just been released into the 21st century, and the 'monk'' he's supposed to be protecting is actually a young woman. I'm not usually one for K-dramas, but this has a good premise as well as strong interaction between the characters, so it was really enjoyable.
If you liked A Korean Odyssey, check out: Oh My Ghost, Black
4. Better Call Saul – 3 seasons, 30 episodes
Image credit: 2018 Casting Calls 
Unlike the legal drama mentioned earlier, Better Call Saul is hardly about living the high life of a big-time attorney. The series title might sound familiar to some – if you've seen Breaking Bad, you'll know that it was a phrase coined by ace attorney Saul Goodman in the show.
But 6 years before he represented Walter White, Saul Goodman was known as Jimmy McGill, a small-time conman-turned-lawyer hustling to make a living in Albuquerque, New Mexico. He's smart, but we see him struggling to balance his morals with his ambitions when they clash, which they often do.
Being a prequel, it's especially satisfying to get a behind-the-scenes look at some of the other characters in Breaking Bad. But even if you haven't seen the original show, Better Call Saul is still an compelling series to follow, and the story doesn't get overshadowed by the series that created it.
If you liked Better Call Saul, check out: Breaking Bad
5. Brooklyn Nine-Nine – 5 seasons, 110 episodes
Image credit: Barely Broadcastable 
When you picture a detective, you're probably thinking of someone brooding and serious. Now turn that expectation upside down, and you've got Jake Peralta, resident detective of the Brooklyn Nine-Nine police precinct.
When the old police captain retires, Jake gets a stern new commanding officer, which puts a damper on his carefree attitude. Add a cast of quirky characters, and hilarity ensues. Nevertheless, despite their antics and occasional drama, this dysfunctional law enforcement family still manages to kick some major criminal ass at the end of the day.
If you liked Brooklyn Nine-Nine, check out: iZombie, How I Met Your Mother, Friends
Netflix shows to binge watch
Gone are the tedious days of torrenting and anxiously wondering if you've just downloaded a virus instead of the latest season of Orange is the New Black. Netflix is completely legal, and it comes in HD too. Now that we've shared some of our favourite shows with you, it's time to go forth and binge!
Check out our updated list of best Netflix series to binge-watch in 2020.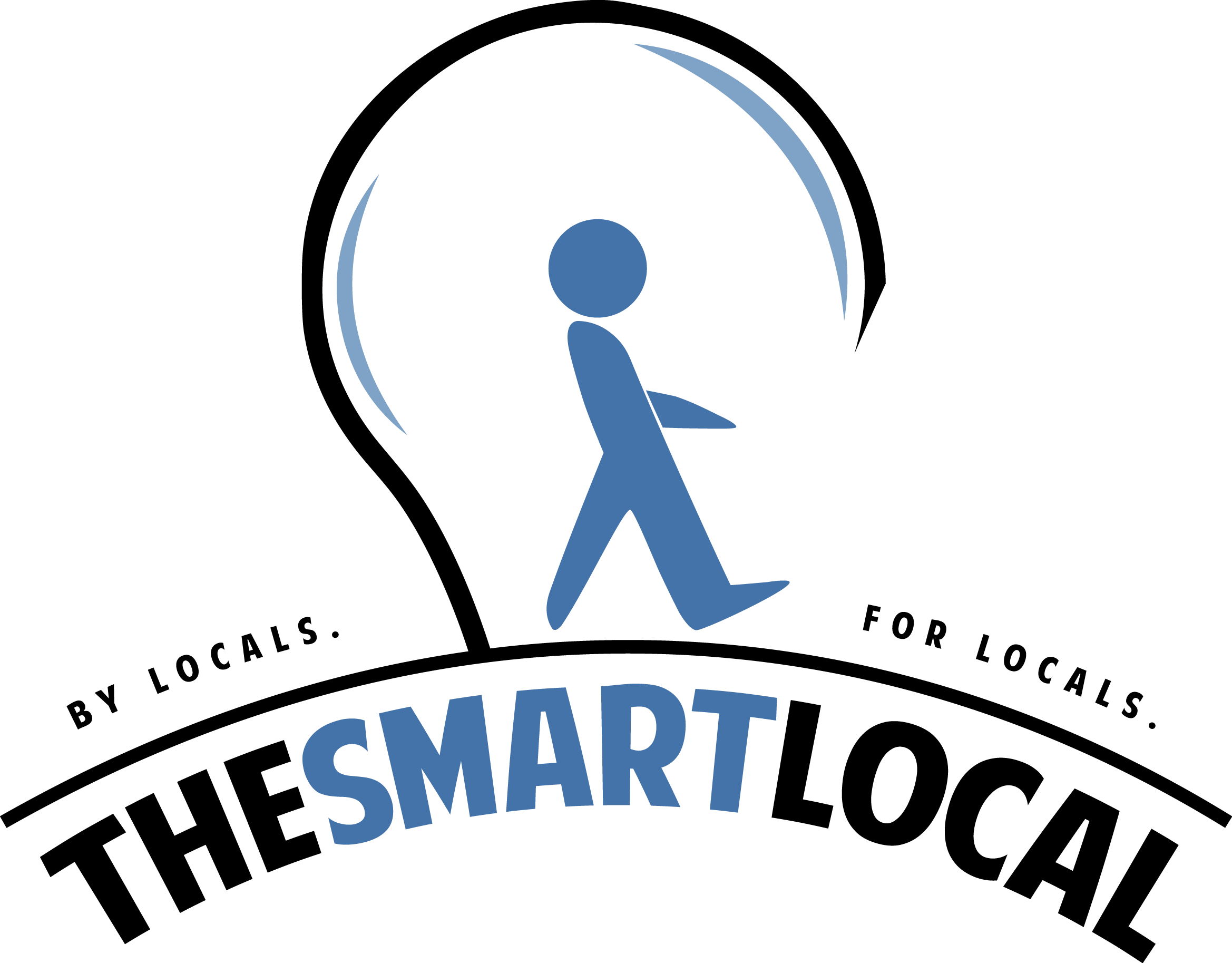 Drop us your email so you won't miss the latest news.