Benefits that 30-year-olds in Singapore need to know
---
The idea of hitting the big 3-0 gives many the heebie-jeebies because of all the adulting responsibilities associated with this age. But turns out, being a real adult actually means life's about to get better.
From healthcare subsidies to qualifying for new government grants for learning and on-the-job training, here are 9 benefits that 30-year-olds in Singapore can unlock.
---
1. Your new pink IC
---
This is the rite of passage for 30-year-olds in Singapore – finally you get to say goodbye to your old IC photo featuring your awkward teenage haircut.
Once you get a letter from the ICA saying you have to re-register for a new IC, simply do so on its website and pay a $10 fee. There'll be no more awkward studio photos since you can take and upload your own IC photo now. You can then easily collect your shiny new card at the ICA building or selected Singpost offices.
When you re-register for a new IC, you'll get your irises scanned if you haven't done so before – a new part of the IC collection process since 2017. Thanks to this, we'll be able to breeze through Changi Airport's checkpoints with their fancy iris recognition technology.
Seeing that a physical IC helps us vote, check into hotels, or prove our identities quickly at government offices too, we don't see any reason to skip out on this new piece of plastic.
Get more info on IC re-registration.
---
2. No need to fork out cash for vaccinations
---

Image credit: Pexels
If you're reading this, chances are the last time you got a vaccination was back when you were a kid. With diseases such as the seasonal flu cropping up ever so often, the Ministry of Health advises Singaporeans to stay up-to-date on important jabs.
With this come vaccination subsidies that we can take advantage of – vaccinations listed on the National Adult Immunisation Schedule (NAIS) are all Medisave-claimable for Singaporeans. Up to $400 of our own Medisave savings can pay for these jabs that normally start at $30 per dose, making them virtually free.
The 7 vaccines recommended for adults will guard you against:
Influenza
Pneumococcal infections such as pneumonia and meningitis
Certain strains of the human papillomavirus that can cause cancer
Tetanus, diphtheria, and pertussis
Measles, mumps, and rubella
Hepatitis B
Varicella that causes chickenpox
If you haven't kept up with your jabs for all your adult life thus far, it won't hurt to ask your doctor about which ones to get and how often during your next visit.
---
3. Free HPV screenings if you're female
---
The human papillomavirus (HPV) is not our friend – spread through cuts in the skin during sexual activity, some strains can lead to genital warts and cancer. Fortunately, HPV screenings are absolutely free for women from age 30 at the Singapore Cancer Society clinic at Bishan. The society also recommends that sexually active women get screened every 5 years.
Test results will arrive within 4-6 weeks, and the clinic will arrange for follow-up medical appointments if you test positive. It pays to be on top of this health screening, because if detected early, cervical cancer is curable.
HPV vaccines are also available, and those over age 26 can still get them with a doctor's referral. More information about how the HPV vaccines protect you is available at HealthHub.
---
4. Monthly payouts if you're ever severely disabled
---
We often joke about how little aches and pains start catching up with us the older we get, but if we ever become permanently disabled, it'd be no laughing matter.
If that's something that keeps you up at night, you'll be glad to know that from this year onwards, 30-year-old Singaporeans and PRs automatically become part of the CareShield Life scheme. This gives us monthly cash payouts of $600 if we're ever severely disabled in future. The payouts will increase annually to adjust to inflation rates.
This benefit comes with the compulsory CareShield Life premiums we pay every year from age 30 onwards. The amounts vary by age – find out how much you'll pay on the CareShield Life site, and rest assured that premiums are currently heavily subsidised until the end of 2024.
---
5. Extra funds from your PSEA account go to your CPF
---

Oh, to turn back time and be a student again.
Image adapted from: Lorna Whiston Schools
Behind the happy memories of our primary school Singapore Zoo or Sentosa field trips were our trusty Edusave accounts that paid for such educational expenses. But not everyone may know that between age 16-30, our Edusave funds get moved into PSEA accounts, where they accumulate 2.5% interest annually.
This means many Singaporeans in their 20s may have at least a few hundred dollars sitting in their PSEA accounts – which can actually be used to help pay off diploma and degree tuition fee loans after graduation, or even for selected school fees and courses.
Even if you choose not to use this cash, it won't go to waste. Unused PSEA funds will automatically go into our CPF ordinary accounts at age 30, and then start accumulating up to 3.5% interest each year.
---
6. $1,000 in SkillsFuture credits
---
Getting paid to study isn't new to Singaporeans aged 25 and above – yes, I'm talking about the $500 SkillsFuture credits we all get. But what's new is the additional one-off top-up of $500 we'll be getting in October 2020.
Many 30-year-olds in Singapore may not have even touched their SkillsFuture credits, but it may be worth doing so as early as possible. For one, this extra $500 expires by 31st Dec 2025. Also, taking a SkillsFuture course in fields such as career skills, marketing, coding, and entrepreneurship will help you upskill or score new work opportunities.
Tip: SkillsFuture-approved courses from Udemy – a US online academy with thousands of courses to choose from – can start from around $20 a pop when on sale, and there are also online SkillsFuture courses for those who'd prefer to learn from the comfort of home.
Browse all courses on SkillsFuture.
---
7. Subsidised WSQ framework courses to upgrade your resume
---
There's no shame in being a late bloomer if you're interested in a new skill – Jack Ma started Alibaba at age 35, Vera Wang only became a fashion designer at age 40, and both are wildly successful now.
If you've hit that quarter-life crisis and are looking for new career opportunities, Singaporeans and PRs can look into subsidised Workforce Skills Qualifications (WSQ) Framework course sequences. With these, you won't need any formal qualifications to pursue a professional cert or graduate diploma.
You'll enjoy generous 50%-90% course fee grants on these courses, ranging from community and social services to healthcare to IT.
---
8. Fully-paid on-the-job training
---
The pandemic has hit workers in many industries hard, and if you've been affected, you may be looking for a career change to get back on your feet. The new SGUnited Mid-Career Pathways Programme is a chance to dip your toes into a new industry.
Under this government initiative for Singaporeans and PRs, you'll do a 9-month job attachment with an approved organisation in a field of your choice, and get a training allowance of $1,400 – $3,000 a month. Busy adults with responsibilities who can't spend too much time in between jobs may appreciate that this keeps their resumes filled and helps pay the bills.
Plus, trainees have the flexibility to end their job attachments any time if they convert to a full-time role or find a job elsewhere.
Note: These attachments are not meant for fresh graduate jobseekers. Graduates can check out SGUnited Traineeship opportunities instead.
---
9. You get the green light to be a taxi or Grab driver
---

Image credit: WallpaperFlare
For Singaporeans 30 and over who fancy earning a little extra income to tide through tough times, taxi or private hire vehicle driving is always an option.
Anyone over 30 who has held a Class 3 or 3A license for a year can apply for a Taxi Driver's Vocational Licence (TDVL) to drive a conventional taxi, or for a Private Hire Car Driver's Vocational Licence (PDVL) to drive a private hire vehicle such as with Grab or Gojek.
There's a bit of red tape involved – $40 in application fees, a health check, and a short course, but you can soon recoup this cost once you pass by hitting the road and picking up your first paying passenger.
---
Things 30-year-olds in Singapore can do
---
Our 30s are often a time when our priorities in life get clearer, and we're thinking hard about making positive changes to our careers and health. With the healthcare subsidies and training opportunities 30-year-olds in Singapore can now enjoy at this age, there's no reason not to take the first step.
Also check out:
---
Cover image adapted from: Wikimedia Commons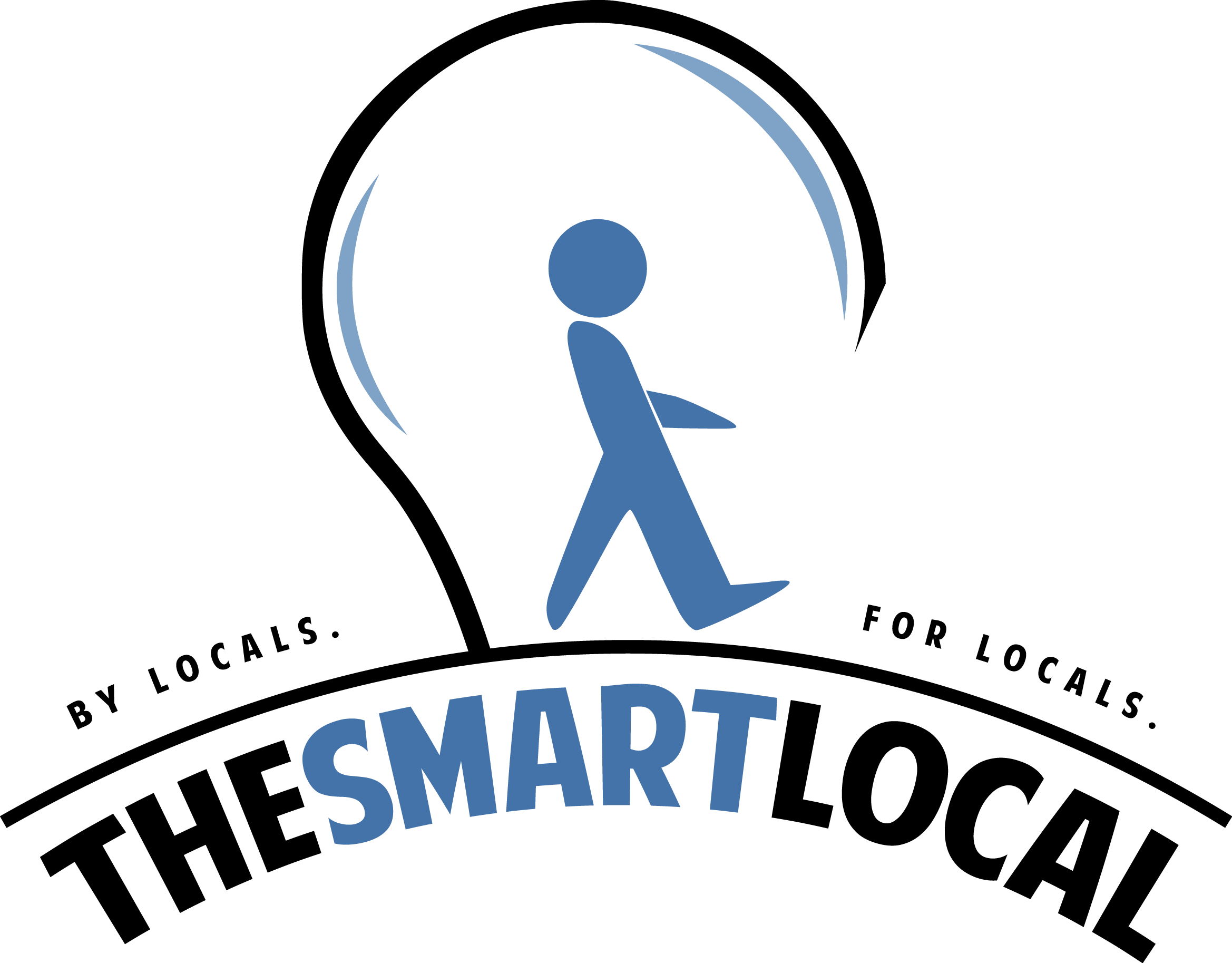 Drop us your email so you won't miss the latest news.