Pagodas in Vietnam
---
As with many other Asian countries, Vietnam has a culture heavily influenced by Buddhism. The country is home to many beautiful pagodas with impressive architecture and stunning natural views, some with histories that date back millennia.
So, whether you are a devotee in search of a place to pray, or an intrepid traveler hoping to marvel at a captivating piece of architecture and learn more about local culture, here are 10 pagodas in Vietnam to check out on your next trip.

All are open to the public for free, though you'll be required to dress conservatively – meaning no sleeveless tops, shorts, or short skirts – to enter.
---
1. Hương Pagoda, Hanoi – a pilgrimage destination with scenic boat rides
---

A pagoda on the way up to the Hương Tích Cave
Image credit: @tmyduyen1292
The Hương (Perfume) Pagoda isn't one pagoda in the conventional sense of the word. Instead, the name refers to a cluster of religious temples and altars 60KM south of Hanoi, with the star attraction being the Hương Tích Cave.

The Hương Tích Cave attracts thousands of pilgrims in the first few months of the lunar year
Image adapted from @milivista 
Dubbed "the #1 cave under the southern skies" by a feudal lord in the 18th century, the vast cave houses magnificent stalactites, sacred altars, and a 200-year-old Guanyin statue. Every year, especially during the first few months of the Lunar New Year, hundreds of thousands of Buddhist devotees embark on pilgrimages here to pray for good luck.

Image credit: @bestpricevn
The journey to the cave involves a scenic ferry ride through the charming Yến River, which will drop you off at the base of the mountain. From there, it's a climb up hundreds of stone steps to get to the cave, which many pilgrims consider a ritual to prove their devotion and cleanse themselves of earthly worries as they enter the sacred space. You'll also get to visit several temples and places of worship along the way.
GPS coordinates: 20°37'08.3″N 105°44'52.3″E
---
2. Trấn Quốc Pagoda, Hanoi – 1,500-year-old pagoda in Hanoi
---
With a history that can be traced back 1,500 years, the Trấn Quốc Pagoda in Hanoi was the center of Buddhist activity in ancient Vietnam, where emperors of yore would often come to pray and sightsee. Today, it remains a major landmark of the capital city.

Image credit: @kypote
Nestled on a small island on the West Lake, Trấn Quốc Pagoda exudes a dignified aura with a 11-story tower that captures attention even from afar. On each floor of the tower are marble statues of Buddha.

Image credit: Alfredo Ramirez
Further in, the pagoda opens into a courtyard that is home to a tall Bodhi tree. Come here to marvel at the beautiful architecture and immerse yourself in the serene atmosphere with the scent of incense lingering in the air and a view of the West Lake.
Address: Thanh Niên Str., Tây Hồ District, Hanoi
Opening hours: Tue-Sun 8AM-11.30AM & 1.30PM-4PM | Closed on Mondays
---
3. One-Pillar Pagoda, Hanoi – unique architecture that resembles a lotus flower
---

Image credit: @hoangthi_aries
Almost a millennia old, the One-Pillar Pagoda is a symbol of Hanoi no less iconic than the likes of the Hoàn Kiếm Lake or the Long Biên Bridge. According to historical records, the pagoda was built in 1049 but destroyed by the French Occupation in 1954 during the Vietnam War. The building we see now was recreated in the likeness of the original pagoda in 1955.

Image credit: @vanvan.sii
While the pagoda doesn't occupy a vast area of land as some of the other entries in this list, it impresses with its unique design where the humble one-story structure is perched atop a stone pillar standing in the middle of a lotus pond. It is meant to resemble a lotus flower, a symbol of purity in Buddhist teachings.
Today, the One-Pillar Pagoda is a major tourist attraction and landmark of Hanoi, so much so that its image has been printed on the VND5,000 bill.
Address: Chùa Một Cột Str., Ba Đình District, Hanoi
Opening hours: 7AM-6PM, Daily
---
4. Bái Đính Pagoda, Ninh Bình – in the biggest Buddhist temple complex in Vietnam
---

Image credit: @amandine_np
Nestled amidst gorgeous green mountains and twisting rivers, the Bái Đính Pagoda of Ninh Bình is not only a place of worship, but also a magnificent sightseeing spot that no visitor to the northern city should miss out on.

Image credit: @trongthang92
With a massive size of 500 hectares – or over 900 football fields – this is the biggest Buddhist temple complex in Vietnam that also houses Asia's biggest bronze Buddha statue. Additionally, there are 500 Arhat statues along the pagoda's corridors.

Image credit: @journeybyabg
But the most prominent piece of architecture here is a 100M-tall tower that can be spotted from miles away. This is also currently the tallest Buddhist tower in Asia. If you want, you can pay VND50,000 (~USD2.16) to take an elevator ride up to the top of the tower and enjoy a stunning bird's eye view of the entire area.
GPS coordinates: 20°16'17.6″N 105°51'24.2″E
Opening hours: 6AM-10PM, Daily
---
5. Thiên Mụ Pagoda, Huế – associated with folk verses and songs
---

Image adapted from: @bonhuynh99
One does not simply come to Huế without paying a visit to the Thiên Mụ Pagoda, just 5KM away from the city center. Having stood guard over the Hương River for 4 centuries, the place has made its way into Vietnamese folk verses and songs passed down through generations of locals.

Image credit: @haunp310
Right as you enter, you'll find yourself captivated by the timeworn Phước Duyên Tower, an octagonal 7-story building that towers over the yard. Deeper inside are gardens and altars paying tribute to the Buddha.

The car of Monk Thích Quảng Đức
Image credit: Drew Unsworth
The pagoda is also home to the old car which the now-world-renowned Monk Thích Quảng Đức rode in before he committed self-immolation on the streets of Saigon in 1963 to protest the South Vietnam government's persecution of Buddhism.

A view of the Hương River from the pagoda
Image credit: @hyen.yg
Being a popular tourist spot, the pagoda can attract a lot of people, so we recommend visiting early in the morning or later in the afternoon. This way, you'd be able to enjoy a serene atmosphere as befits such a solemn place, and perhaps catch a mesmerizing view of the sunset on the river.
GPS coordinates: 16°27'11.1″N 107°32'41.2″E
Opening hours: 8AM-6PM
---
6. Linh Ứng Pagoda, Đà Nẵng – with Vietnam's tallest Guanyin statue
---

Image credit: Denys Pasishnyi
First-time visitors to the beaches of Đà Nẵng would probably be intrigued by a giant Guanyin statue standing tall on the side of the mountain to their left. This statue – the tallest Guanyin statue in Vietnam – also marks the site of the Linh Ứng Pagoda, a must-see attraction of the central city.
The pagoda is easily reachable simply by driving along the beach and up the Sơn Trà Mountain for 8KM from the city center. From here, a stunning vista of the sea and the city in the distance is visible.

Image credit: @chaeyean.ing
At the same time, the architecture boasts a beautiful bonsai garden with 18 Arhat statues leading up to the main hall. The Guanyin statue, meanwhile, is set on a spacious plaza to the left.

Image credit: @lecacphuonguyen
Every now and then, you can also spot a pig-tailed macaque, an endangered species living in the mountain, venturing into the pagoda's grounds to ask for treats from tourists.

Image credit: @ynwazkl
GPS coordinates: 16°06'00.8″N 108°16'40.3″E
Opening hours: 6AM-9PM, Daily
---
7. Bridge Pagoda, Hội An – an iconic landmark printed on Vietnamese money
---

Image credit: @quynhgaaa
Yet another iconic pagoda that has been printed on a Vietnamese currency bill is the Bridge Pagoda in Hội An, which no visitor could resist checking in at while visiting the ancient town.

Image credit: @thaoduyentrann
True to its name, the Bridge Pagoda serves as a bridge connecting the two sides of the Thu Bồn River, at the center of which is a small room with an altar where passers-by can light incense and pray.

The bridge is printed on the VND20,000 bill
Image credit: @lazy.pig.070
As the bridge is nestled right at the heart of Hội An's famous Old Quarter, you can find plenty of souvenir shops, cafes, and food vendors on the streets around it. The area is especially beautiful at night, when the roads and buildings are illuminated by warm light emitting from hanging lanterns.
GPS coordinates: 15°52'37.6″N 108°19'33.9″E
---
8. Linh Phước Pagoda, Đà Lạt – home to many unique sculptures
---

Image credit: @ranniechan
Visitors passing by the Linh Phước Pagoda, 8KM away from the center of Đà Lạt, will no doubt have to stop to gawk at its impressive façade with intricate porcelain sculptures and mosaics.

Image credit: @nhumy.99
But that is just a teaser for the wonders kept inside. A 49M-long dragon statue whose scales are made of empty bottles and a Guanyin statue woven from 60,000 Immortelle flowers are just some of the architectural delights that await you here.

The pagoda houses a Guanyin statue that's woven from 60,000 Immortelle flowers
Image credit: @hoangcan94
The pagoda's skillfully crafted halls and towers offer no shortage of photo opportunities, and deeper inside, there's a 300M-long tunnel that recreates the 18 levels of Buddhist Hell in sculptures, which you can explore.

Image credit: @yun.biutiphun
Address: 120 Tự Phước Str., Đà Lạt
Opening hours: 8AM-5PM, Daily
---
9. Vĩnh Nghiêm Pagoda, Saigon – one of the most popular pagodas in Saigon
---

Image credit: @bawnsaitravels
For those visiting Hồ Chí Minh City and want to check out a spiritual attraction in the busy metropolis, the Vĩnh Nghiêm Pagoda is worth a trip.
Established in the early 1970s right in the heart of the city in traditional Vietnamese designs, the expansive pagoda sports a 7-story tower next to a clean, well-maintained courtyard. Here, a Guanyin statue stands in front of the central hall where the main altars are. Lanterns hanging between buildings over the yard exude a warm light after dusk.

Image credit: @nata.kkoro
Inside the pagoda, you'll also find a vegan restaurant offering an expansive menu of meat-free dishes, among which the fried rice with lotus seeds (VND60,000, ~USD2.59) is a signature. The crunchy fried rice complemented by the fragrance and light sweetness of lotus seeds makes for a satisfying healthy meal.

Image credit: OMG! Ông Mười Giáo
As Vĩnh Nghiêm Pagoda is an iconic spiritual site in Hồ Chí Minh City, many locals come here on the first and 15th day of every lunar month to pray for good luck. As such, we'd recommend visiting outside of these days for a quieter scene.
Address: 339 Nam Kỳ Khởi Nghĩa Str., District 3, Hồ Chí Minh City
Opening hours: 6AM-8PM, Daily
Website
---
10. Đại Tòng Lâm Pagoda, Bà Rịa-Vũng Tàu – featuring 10,000 Buddha statues
---

Image credit: @gcampionlougoon
Located in the province of Bà Rịa-Vũng Tàu, 70KM away from Hồ Chí Minh City, the Đại Tòng Lâm Pagoda is a massive compound of Buddhist structures spanning an area of 100 hectares – the equivalent of around 185 football fields.

The pagoda is home to 10,000 Buddha statues
Image credit: @gcampionlougoon
Đại Tòng Lâm is currently the pagoda with the greatest number of Buddha statues in Vietnam, with a whopping 10,000 statues neatly arranged in long lines in its spacious grounds. Aside from that, it also holds multiple other records, such as being the pagoda with the biggest main hall in Vietnam and having the biggest granite statue of the Smiling Buddha in Vietnam.

Image credit: @paleandwhale_
The compound is also home to a Buddhist school, where thousands of devotees are studying.
GPS coordinates: 10°36'06.3″N 107°03'31.8″E
Opening hours: 7.30AM-6PM, Daily
---
Vietnam pagodas with beautiful architecture
---
Going for swims at beautiful beaches, hitting up lively theme parks, and immersing in the bustling atmosphere at night markets are all experiences that make you remember your time in Vietnam with fondness. But when you've had your fill of all these lively activities, dropping by one of these 10 pagodas in Vietnam to marvel at the architecture and enjoy some peace can also be a nice change of pace.
For more things to do in Vietnam, check out:
---
Cover image adapted from Denys Pasishnyi, nhumy.99, @bonhuynh99, and @amandine_np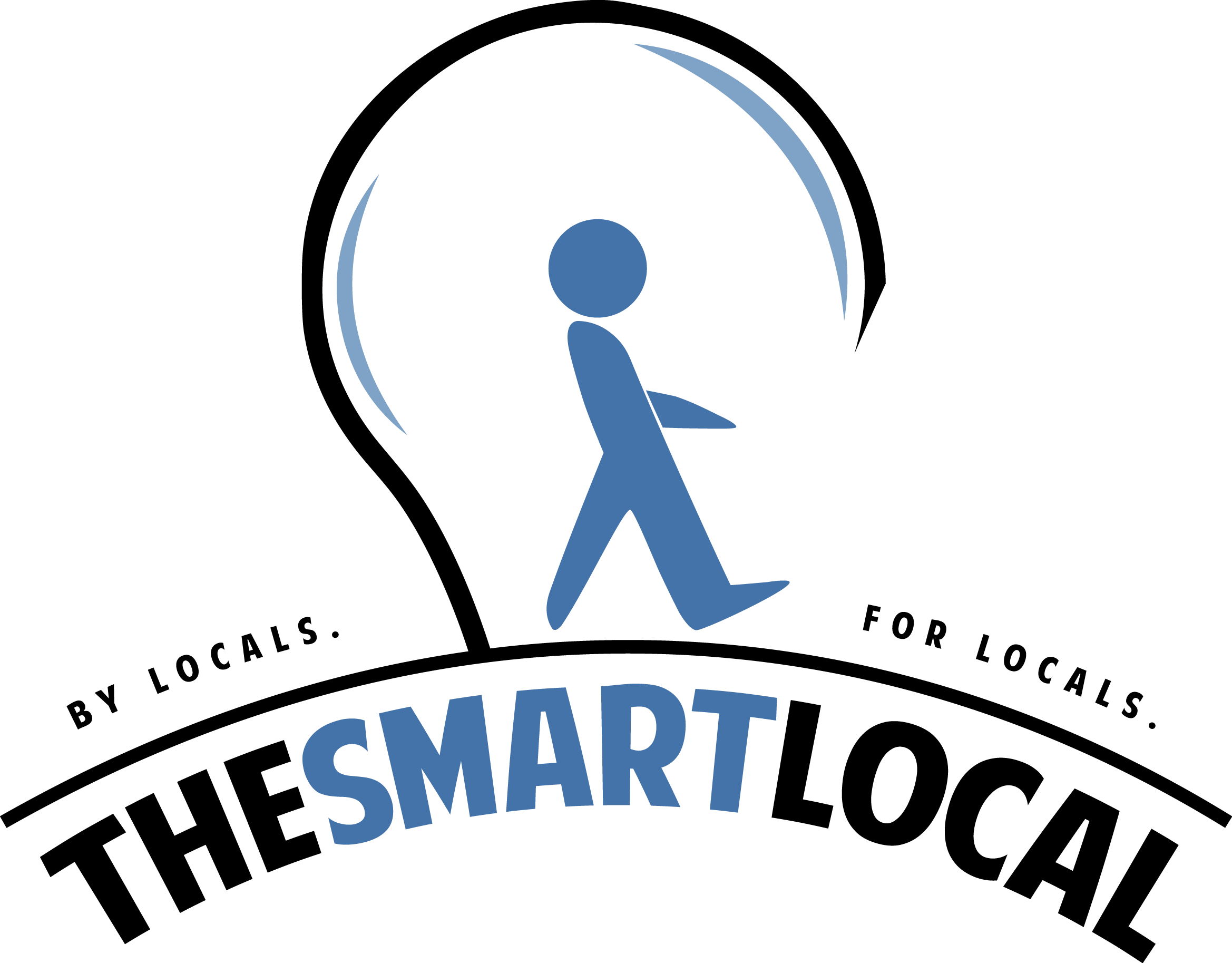 Drop us your email so you won't miss the latest news.