Vietnamese festivals and how to celebrate them
---
Vietnam's stunning natural scenery is a good enough reason to visit our country, but with a rich heritage of over 50 different ethnicities living here as well, there are heaps of cultural festivals to celebrate. 
If you happen to be in the right place at the right time, you might find yourself part of a major celebration. Below are 8 traditional Vietnamese festivals you can celebrate with the locals.
---
National festivals
---
These are festivals celebrated in every town and village across Vietnam – so wherever you find yourself in the country, you'll be able to join in the fun.
---
Tet festival (January or February) – celebrating the Lunar New Year with blossoms and lucky money
---

Image credit: @putyputyshop
Celebrating the end of a lunar year and the beginning of the next, Tet is the biggest festival in Vietnam. People from all over the country set aside work during this occasion to return to their hometowns and reunite with their families.

Tet is a time for family reunions
Image credit: quynh.lyphuong
If you visit the metropolises during this occasion, you'll get to see a whole new side to them: one that's much quieter and peaceful than the usual hustle and bustle, with the smell of incense always present in the air. Go to Hoan Kiem Lake in Hanoi or the Nguyen Hue walking street in Ho Chi Minh City on New Year's Eve to mingle with locals under the fireworks.

Image credit: @shashi_pham94
During Tet, temples and pagodas are always packed full of people coming to pray, while the streets are adorned with peach blossoms in the north and apricot blossoms in the south.


A calligrapher drawing a peach blossom under his work
Image credit: @vii.van
Pay a visit to Hanoi's Temple of Literature or the Calligrapher's Road on Pham Ngoc Thach Str., Ho Chi Minh City to bring home some beautiful calligraphy for good luck.

Friends celebrating Tet with red envelopes, used to hold lucky money
Image credit: @lengkeng000
Clad in their best attire – most often the traditional ao dai for women and western suits for men – locals go about with a smile and the phrase "chúc mừng năm mới" (happy new year) always on their lips, rewarding children with red envelopes containing money that represents blessings and good fortune. You can practice that greeting for the occasion, and even prepare some red envelopes if your friends visit with their kids. 
---
Hung Kings festival (April) – when Vietnamese pay tribute to their ancestors
---

The plaza of the Hung Kings Temple in Phu Tho with murals of traditional Vietnamese ceremonies
Image credit: @nvhien17
The Hung Kings Festival on the 8th to 10th day of the third lunar month (usually in April) is also one of the biggest Vietnamese festivals – the only one aside from Tet that has a national holiday dedicated to its celebration, in fact. It is a day when locals pay tribute to the Hung Kings – believed to be descendants of a dragon god and a mountain fairy, and also the ancestors of the Viet people.

Millions of locals visit the temple on the 10th day of the third lunar month to pay tribute to the Hung Kings
Image credit: @phung.thi.linh.2000
Many Vietnamese take this simply as an occasion to take a day off and relax, but if you want to truly feel the festive atmosphere, visit the Hung Kings Temple in Phu Tho province, where millions of locals gather to offer tribute at the temple's altar.

Locals dressed up as soldiers and government officials of ancient dynasties carrying palanquins of offerings to the main temple
Image credit: NamViet Event  
Here, you can enjoy performances of the traditional xoan singing, or watch parades wherein locals from surrounding villages dress up as soldiers and government officials from ancient dynasties and carry colorful palanquins containing offerings to the main temple.
Unfortunately, in view of the COVID-19 situation, the festival activities originally scheduled for 2nd April 2020 have been cancelled. Stay tuned to major Vietnamese newspapers for updates on the 2021 festival if you plan to visit next year.
Location: Hung Kings Temple, Viet Tri City, Phu Tho
GPS coordinates: 21°22'01.6″N 105°19'16.3″E 
---
Mid-Autumn festival (September or October) – feast on mooncakes and stroll below hanging lanterns
---

Image credit: @oanhh.3112
Taking place on the 15th day of the 8th lunar month, which is usually in September or October, the Mid-Autumn Festival is when people honor the full moon and celebrate a bountiful harvest with lion dance performances and mooncakes. 

Image credit: @nhg.meo
Try both popular mooncake variations: bánh dẻo (sticky cake) and bánh nướng (baked cake). They come with different fillings such as mung bean, matcha, and salted eggs.

Image credit: @visharadsaxena
Though this is a nationwide festival, the best places to experience the festive atmosphere are the walking streets in Hanoi, Ho Chi Minh City, and Hoi An. Here you can find lanterns hanging across the streets, vendors displaying treats, masks, and toys for sale, and troupes performing lion dances to the beat of drums.
Get moon cakes at:
Hanoi:
Bao Phuong Moon Cake, 183 Thuy Khue Str., Tay Ho, Hanoi

Phuong Soat Moon Cake, 75 Hang Chieu Str., Hoan Kiem, Hanoi

Ninh Huong Moon Cake, 22 Hang Dieu Str., Hoan Kiem, Hanoi
Ho Chi Minh City:
Nhu Lan Bakery, 50 Ham Nghi Str., District 1, Ho Chi Minh City

Brodard Bakery, 11 Nguyen Thiep Str., District 1, Ho Chi Minh City

King Do Bakery, 288 Pham Van Hai Str., Tan Binh, Ho Chi Minh City
---
Festivals in the north of Vietnam
---
If you are in Hanoi in the first few months of the lunar year, go to one of these festivals for a deeper glimpse into Northen Vietnam's culture.
---
Perfume Pagoda festival at the Huong Tich Cave (late January to April) – an annual Buddhist pilgrimage  
---

Image credit: @thyxtrg
Seated inside the Huong Tich Cave – which is dubbed by a lord in the 18th century as "the most beautiful cave under the southern sky" – The Perfume Pagoda (Chua Huong) is the most popular pilgrimage site for Buddhist devotees in Vietnam, especially during the Perfume Pagoda Festival.

The Huong Tich Cave
Image credit: @yukkom11
The Perfume Pagoda Festival falls between the 6th day of the first lunar month to the end of the third (late January to April). During this time, hundreds of thousands of people from all over the country flock here to put offerings and light incense at the sacred altar. 

Image credit: @xxtrangw
From Hanoi, take the number 103 bus (VND9,000, ~USD0.39) to get to Duc Khe village. From there, you can take a boat ride through the scenic Yen River to the base of the Huong Mountain for VND130,000 (~USD5.59). Each boat easily carries at least 4-5 people, so feel free to hop onto any boat where locals are waiting for more people to fill it up before the boatman can begin the journey. This fee also covers the return trip and entrance fees to all major attractions that you will see before embarking on a climb up hundreds of stone steps to reach the cave. 
You'll see flower and incense vendors all along the way, so you can easily purchase some offerings from them.
Location: Perfume Pagoda, My Duc, Hanoi
GPS coordinates: 20°37'08.3″N 105°44'52.3″E
---
Lim Festival at Bac Ninh (January or February) – experience the traditional "quan ho" singing at its origin
---

Quan ho singers performing on a boat
Image credit: @haanh_hellen2905
The Lim Festival is another major festival of Northern Vietnam held on the 13th day of the first lunar month (which usually falls in late January or February) at the Lim Pagoda, Bac Ninh to honor the tradition of quan ho singing – recognized by UNESCO as an Intangible Cultural Heritage of Humanity.


To he – sticky rice figures – made in the likeness of quan ho singers
Image credit: @trantuaankhai
Coming to the festival, you'll have the opportunity to participate in various games such as bamboo swinging or smashing pots while blindfolded. You can buy snacks such as bánh mì or donuts as well as toys from local vendors who set up shop throughout the venue too.  

Image credit: @applehnvn 
There are services renting out traditional quan ho clothing if you want to take a picture wearing these. The men's costumes include the ao the which is a variation of ao dai, round turbans, and umbrellas.


A young woman wearing a quan ho costume
Image credit: @_nguyenthutrang_15
Women, on the other hand, wear three-layer dresses, colorful belts, and non quai thao – flat round hats made of bamboo and palm leaves.

Quan ho singers offering betel to the audience
Image credit: @pineaaa 
The highlight of the festival is the quan ho performances. Singers will go around a pond on a dragon-shaped boat, performing while offering betel nuts and leaves to the audience as a symbol of hospitality. The songs contain alternating verses between men and women as if they are having a conversation.
Location: Lim Pagoda, Tien Du District, Bac Ninh
GPS coordinates: 21°08'24.3″N 106°01'12.8″E
---
Festivals in central Vietnam
---
Check these out to see how the people of central Vietnam celebrate their traditions.
---
Sinh Village wrestling festival (February) – where you can put your skills to the test yourself
---
Image credit: HUẾ VIỆT NAM NGÀY NAY
In the villages surrounding the old capital of Hue, wrestling contests are a long-running tradition that traces back centuries to the reign of the Nguyen Dynasty, when their purpose was to recruit strong men to serve the royal family. Nowadays, these contests have become a playground for locals.
Of the many annual wrestling contests held in the area, the one at the Sinh Village just 10km outside of Hue City –  easily reachable with a taxi – is among the most popular. Entry is free, and you'll see wrestlers both professional and amateur gathering here every year on the 10th day of the first lunar month (usually in February) to put their strength and skills to the test.
Participants are not limited to locals either. Anyone interested can register on-site. You could be the next one in the wrestling sandpit if you are up for it. 
The rules are simple: if you manage to pin the opponent flat on their back on the ground, you win – on their back being the key phrase here. Of course, since the whole point of the contest is friendly competition, sportsmanship is valued above all else and no underhanded move – attacking the eyes, throat, or genitals for instance – is tolerated.
Location: Sinh Village, Phu Vang District, Thua Thien Hue
GPS coordinates: 16°31'13.7″N 107°34'43.6″E
---
Horse racing festival in Phu Yen (February) – one of Vietnam's only 2 annual horse racing festivals
---

Image credit: Vanh Phú Yên
Not only is Phu Yen known as a vacation spot with an emerald ocean and scenic surroundings, but it is also home to one of the only 2 annual horse racing festivals in Vietnam.
Taking place on the 9th day of the first lunar month (usually falling in February every year) on the spacious Thi Thung slope, the Phu Yen horse racing festival attracts thousands of visitors every year. The venue is around 40km from Tuy Hoa City, so it is advised that you rent a motorbike (from VND100,000, ~USD4.30) to get here.

Image credit: Phú Yên có gì hay?
This is not a professional race by any means. Instead, participants are all amateur riders from around the area ranging anywhere from 17 to 60 years of age. The horses are also just family horses used in everyday life to carry tools and crops.
Given the race's amateur nature, hilarious occurrences such as riders falling off and horses stop running midway through the race to snack on the grass are not uncommon. Nobody seems to mind, though. If anything, it's the exact opposite – they think it adds to the fun.
Location: Thi Thung Slope, Tuy An District, Phu Yen
GPS coordinates: 13°14'21.0″N 109°07'19.9″E
---
Festivals in the south of Vietnam
---
Don't miss out on the chance to see spectacular lanterns being released to the sky and thrilling boat races – a specialty of South Vietnam.
---
Ok Om Bok Festival (November) – release lanterns to the rivers and the sky to honor the moon
---

Lanterns released on the Maspéro river in Soc Trang City during Ok Om Bok
Image credit: Tú Lâm
The Ok Om Bok Festival is a major festival among people of the Khmer ethnicity. On the 15th day of the 10th lunar month (around November) each year, it's held in several provinces in the Mekong Delta region such as Tra Vinh, Soc Trang, Bac Lieu, where many Khmer people live.  The festival's goal is to honor the Moon deity, whom Khmer people believe to be in charge of the weather.

Offerings during Ok Om Bok
Image credit: g_nut1995
On this day, every household prepares offerings – the centerpiece of which is flattened young rice called "cốm dẹt" in Vietnamese – to thank the deity for a successful harvest.

River lanterns
Image credit: @mytien1903

Major ceremonies are held in various sites in the area, the most notable ones being at the Ba Om pond in Tra Vinh City. Come here on the night of the festival to enjoy traditional dances portraying the battle between the monkey deity Hanuman and a Yeak (demon), or join locals as they release lanterns into the sky and onto the river. These lanterns are believed to carry their wishes to the gods.

Video credit: TIN GIẢI TRÍ
Another highlight of the Ok Om Bok Festival is ghe ngo racing, which takes place at several locations. If you want to watch the biggest one, though, head for the Maspéro river in Soc Trang city. Ghe ngo is a kind of boat 25-30 meters in length made in the likeness of the mythical snake Naga. Each boat can seat 40-60 rowers, with a leader at the front to guide the whole team.

Image credit: @trum_fell
These races are major events in the area that attract hundreds of thousands of visitors every year. The total prize pool can be as high as VND1 billion (~USD43,000).
Location for the ceremony: Ba Om pond, Tra Vinh
GPS coordinates: 9°55'04.3″N 106°18'17.3″E
Location for the race: Maspéro river, Soc Trang
GPS coordinates: 9°36'28.4″N 105°59'46.8″E
---
Traditional festivals in Vietnam
---
You can't say you've visited Vietnam without experiencing how we celebrate our festivals – so if the timing of your visit allows it, visit these 8 Vietnamese festivals for a deeper look into our country's culture.
For more things Vietnam-related, check out:
---
Cover image adapted from: @visharadsaxena, @pineaaa 

Enjoying The Smart Local Vietnam? Follow us on Facebook and LinkedIn for more stories like this.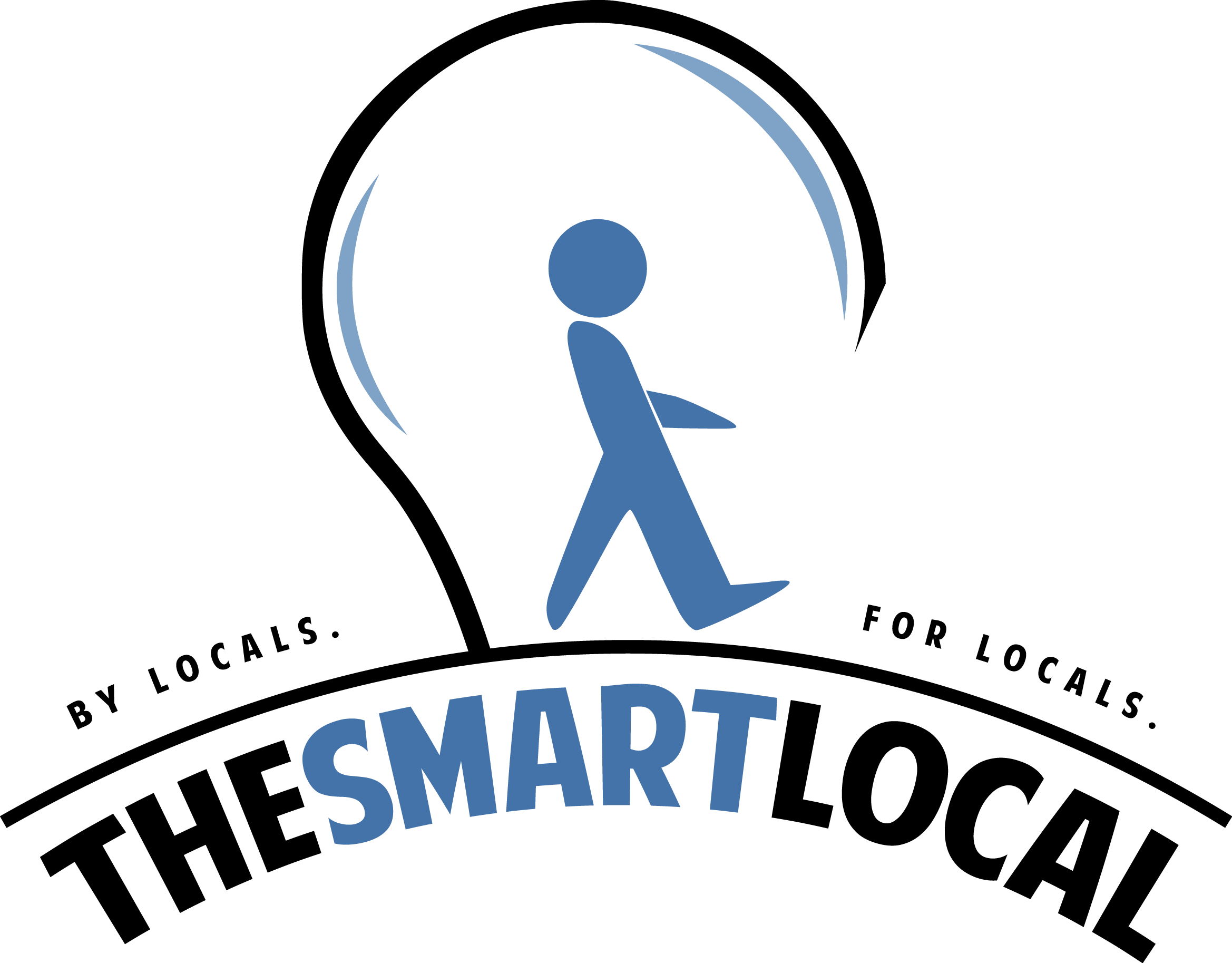 Drop us your email so you won't miss the latest news.