Waterfalls in Vietnam
---
The natural beauty of Vietnam is well-known worldwide, so when it comes to waterfalls, you can bet that our country has quite a few of those to offer.
And regardless of whether you're a local seeking an escape from the busy cities, or a tourist visiting Vietnam for the first time, it's never a bad idea to marvel at massive streams of water gushing down from tall mountains and taking in the cool refreshing air.
So, here are 11 gorgeous Vietnam waterfalls close to tourist destinations that you can check out on your next trip.
---
1. Silver Waterfall, Sapa
---

Image credit: @aravind_subbu
Thanks to its gorgeous landscape and rich ethnic minority cultures, the mountainous town of Sapa has long been a popular tourist destination of northern Vietnam. For years, a trip here has become synonymous with paying a visit to the Silver Waterfall, just 12KM west of the town.

Image credit: @vtasm272
The heavy stream pours down from an impressive height of over 200M. Stairs have been built along its sides, allowing you to climb to the very top to enjoy the views of the mountains around the falls. No special climbing gear besides comfortable clothing and shoes is needed.

Image credit: @phamman2003
Around the area, you can also find plenty of local delicacies such as cơm lam or rice cooked inside bamboo stems, dried buffalo meat, and more.

Image credit: @phamman2003
From Sapa, you can easily rent a motorbike for VND100,000-VND120,000 (~USD4.34-USD5.20) and drive to the waterfall. Simply follow the National Route 4D and soon enough you'll see a sign pointing you toward your destination.
Alternatively, if you travel with children or the elderly, taxi services are available for VND400,000 (~USD17.35), which also covers the return trip.
GPS coordinates: 22°21'42.3″N 103°46'40.2″E
Entrance fee: VND20,000 (~USD0.87)
Opening hours: 7AM-7PM, Daily
---
2. Mu Waterfall, Hòa Bình
---

Image credit: @lasiro0312
Nestled amidst nature and featuring 3 levels where the water flows along two chutes, spreads into multiple silvery threads, then converges at a lake at the bottom, the Mu Waterfall is an increasingly popular destination for Hanoi city dwellers who want a quick weekend getaway.

Image credit: @linh_hap
The place is easily reachable from both Hanoi and Ninh Bình – two major tourist attractions of northern Vietnam. It's only 125KM away from the former and 90KM from the latter. You can drive here straight from the capital city, or spend a day visiting Ninh Bình, stay the night there, then set off for the waterfall the next morning. 

Image credit: @vanmi__
The last 20KM of the journey might be a bit bumpy and dusty, but the hardship only makes it all the more rewarding when you finally get to take a dip in the pond underneath the waterfall. Also feel free to climb to the upper levels, where the water is cleaner, but do be careful as the current can get pretty strong during rainy seasons.

Image credit: @meo2802
Amenities around the waterfall are simple but sufficient. You'll find here showers and changing rooms to suit your needs, and there are food stalls serving dishes made from local ingredients to satisfy your growling tummy after all the physical exertion. While not anything out of the ordinary, the grilled fish, boiled chicken, and veggies make for an ample meal.
GPS coordinates: 20°24'14.5″N 105°22'21.2″E
Entrance fee: VND10,000 (~USD0.43)
Opening hours: 7AM-6PM, Daily
---
3. Pongour Waterfall, Đà Lạt
---

Image credit: @podorozhnyk
Located 50KM away from Đà Lạt, the Pongour Waterfall has quite a reputation to its name, having been dubbed by the last emperor of Vietnam as "the #1 waterfall under the southern sky" and recognized during the French Occupation as the most magnificent waterfall in Indochina.

Image credit: @tthach921
From Đà Lạt, head south on National Route 20 for 40KM until you reach an intersection with a sign that says "Pongour Waterfall". Turn right from there, and it's another 10KM drive until you reach the waterfall. Sure, the journey might be a bit lengthy, but the moment you lay eyes on Pongour, you'll see that it's totally worth the effort.

Image credit: @ak.kamilaa
The waterfall boasts multiple streams cascading down a wide stair-shaped mountainside, resulting in a stunning backdrop for your Instagram pics. It's for this unique structure that Pongour is also known as the "seven-layer waterfall" by locals.

Image credit: @karmanovva
The water flows quite gently, so you can climb on the stone stairs for more close-up shots.
GPS coordinates: 11°41'21.4″N 108°15'56.2″E
Entrance fee: VND20,000 (~USD0.87)
Opening hours: 7.30AM-5PM, Daily
---
4. Elephant Waterfall, Đà Lạt
---

Image credit: @tintinadvs
The Elephant Waterfall impresses with its pristine landscape boasting a 30M-wide waterfall pouring over a massive cluster of rocks whose shapes resemble that of elephants – hence the name of the destination.

Local legends have it that a beautiful woman once came to this site to mourn her lover who died in a war until she too departed from this world. A herd of elephants in the area, touched by her sorrowful songs and her dedication to her lover, stood guard over her grave until they turned to stone.

Image credit: @bea_abunda
Now, we can't prove the validity of legends and myths, but there's one thing we can say for sure: the climb down dirt paths and vine-covered rocks to reach the very bottom of the waterfall is extremely fun and rewarding. You'll want to bring some durable shoes and extra clothes for a trip here, and here's why.

Image credit: @lh.duy
At the bottom, you can find an entrance leading you directly behind the waterfall, where you can feel the force of water crashing down right in front of your eyes. Prepare to get wet!

Image credit: @_gggtia_
To reach the Elephant Waterfall, simply go down Provincial Road 725 from Đà Lạt for 30KM, and you'll find the entrance to it right next to the road. Going further down this route can lead you to the abovementioned Pongour Waterfall as well, so you can visit both on the same day.
GPS coordinates: 11°49'26.2″N 108°20'04.9″E
Entrance fee: VND20,000 (~USD0.87)
Opening hours: 8AM-5PM, Daily
---
5. Datanla Waterfall, Đà Lạt
---

Image credit: @hpl_1.6180339887
If you don't have time for longer trips to the Pongour or Elephant Waterfalls during your stay in Đà Lạt, the Datanla Waterfall is only 6KM away from the city center to satisfy your sightseeing itch.

Image credit: @tkpickles
As the waterfall is part of a recreational park, you can find plenty of entertainment activities in the area in addition to the breathtaking view.

Image credit: @duong.htt0211
The highlight of the park is a mini roller coaster that takes you up and down the waterfall, where you'll get to control the speed of the ride yourself using a handle attached to your sledge.

Besides that, many physical activities such as ziplining, kayaking, or even climbing over the waterfall with ropes are available with prices ranging from VND350,000 (~USD15.17) to VND1,650,000 (~USD71.51).

Image credit: Phat Tire Ventures Vietnam
GPS coordinates: 11°54'06.4″N 108°26'59.9″E
Entrance fee: VND30,000 (~USD1.30) | Prices for rides and entertainment activities vary
Opening hours: 7AM-5PM, Daily
---
6. Dambri Waterfall, Lâm Đồng
---

Image credit: @hagiangluongpham
When it comes to famed tourist attractions in Vietnam, Đà Lạt is no doubt right up there on the list. However, that reputation means the city has become quite touristy of late, which is why many visitors are opting for its sister city Bảo Lộc, also in Lâm Đồng Province, as an alternative.

Image credit: @lyly_lalala
And if you do pay a visit to Bảo Lộc, you definitely should not miss out on the Dambri Waterfall, just 20KM northwest of the city. Not only will you get treated to the stunning natural beauty of the waterfall, but you'll also be able to enjoy all the amenities of the modern theme park built around it, from an observation wheel to cafés and restaurants.

Image credit: @trieuquangdang__
Visit on a sunny day, and you might catch an awesome shot of a rainbow caused by sunlight reflecting off of the water. The best part is, since Bảo Lộc is only starting to emerge as a tourist destination, there aren't too many people here. In other words, there're no long queues for now.
GPS coordinates: 11°38'25.1″N 107°44'31.5″E
Entrance fee: VND200,000 (~USD8.63)
Opening hours: 7AM-5PM, Daily
---
7. H'Ly Waterfall, Phú Yên
---

Image credit: @zlinhdoanz
Remember that scene from the ending credits of Tây Du Ký (the 1986 Journey To The West remake) where our main characters pass by a waterfall? The H'Ly Waterfall looks as if it were straight out of the movie with its wide torrent gushing down along a chute.

Image credit: @kyyduyeen
From Tuy Hòa City, you can get here by following National Route 25 to the southwest for 15KM, then take a left to enter National Route 29. From there, continue for 40KM then take another left to Provincial Road 649, 20KM into which you'll find the waterfall.

Image credit: @foxybong
The journey takes roughly 2 hours, so depart at around 8 in the morning, and you'll arrive just in time for a photo session and a picnic in the open space around the waterfall. The ideal time to visit would be from November to March, as the water slows down to a trickle during summer, meaning the sight won't be as stunning as it could be.

Image credit: @orient.bakureever
GPS coordinates: 12°49'47.9″N 108°55'08.3″E
Entrance fee: VND20,000 (~USD0.86)
---
8. Yang Bay Waterfall, Nha Trang
---

Image credit: @hieu.ricky
When you've had your vitamin sea fix at the beach of Nha Trang, hit up the Yang Bay Waterfall 45KM outside the city to immerse yourself in the stunning view and the many hot springs in the area for a change of pace.

Image credit: Yang Bay
From the city, head west on Võ Nguyên Giáp Street, which connects to National Route 27C, then take a left after 30KM then continue on for another 15KM to get to the waterfall.
While you're here, you'll also get to participate in several other entertainment activities, such as ostrich-spotting or even crocodile fishing. And no, don't feel guilty because you are not hurting any crocodiles in the process.

The fishing poles come without hooks and the baits are tied directly to the strings, which means it's impossible to actually pull the animals from their pond and they'll feel no pain. You're basically just feeding them and getting an exhilarating experience out of it.

Image credit: Yang Bay
GPS coordinates: 12°11'20.8″N 108°54'38.9″E
Entrance fee: VND120,000 (~USD5.18)
Opening hours: 7.30AM-5PM, Daily
---
9. Dray Sap & Dray Nur Waterfalls, Buôn Ma Thuột
---

Dray Sap Waterfall
Image credit: @ngh.mninh
Buôn Ma Thuột is another underrated destination of the Central Highlands of Vietnam. While the city itself is a humble one, the area surrounding it is home to spectacular scenery.

So, if your off-the-beaten-track travels do take you here, spend some time to visit the Dray Sap and Dray Nur Waterfalls, both less than an hour's drive from the city.

Dray Nur Waterfall
Image credit: @tom.1994
Head southwest on National Route 14 for 20KM, then take a left at Hùng Vương Street to enter Provincial Road 684. Continue for another 6KM, and you'll find yourself at a ticket booth to the waterfall area, which will set you back VND40,000 (~USD1.73) per ticket.

Dray Sap Waterfall
Image credit: @vu.n.huynh
Pass the entrance, continue driving for a short while and you'll get to the parking area. From there, it's a 20-minute walk on dirt paths and a suspension bridge before you can feast your eyes on the magnificent Dray Sap Waterfall, a cluster of 5 torrents pouring down a vast, crystal-clear lake.

Dray Nur Waterfall
Image credit: @vynguyen_lovefood
On the other side of the mountain from Dray Sap is the Dray Nur Waterfall, another sight for sore eyes. In the past, people used to have to drive all the way around the mountain if they wanted to visit both of the waterfalls, but recently, a bridge has been erected to connect the two, and they are now just a few minutes' walk away from one another.
GPS coordinates: 12°32'22.2″N 107°53'11.6″E
Entrance fee: VND40,000 (~USD1.73)
Opening hours: 7AM-5PM, Daily
---
10. Tranh Waterfall, Phú Quốc
---

Image credit: @trangltv392
The island of Phú Quốc is known for its beaches of jade-colored water, but if you can cut out some time during your stay here, definitely pay the Tranh Waterfall a visit. It'll take only a short drive of 10KM on Provincial Road 47 from the city to get to the ecotourism park that the waterfall calls home.

Image credit: @pimentaecanela
The world "Tranh" in Vietnamese translates to "Painting", which already gives you a pretty good idea of what to expect: white cascades of water decorating the lush greenery of the forest. It'll take some trekking through a short forest trail to get to the waterfall, but you'll get to feel in sync with nature on the way.

Image credit: @ekopnguyen112
The park itself is also a delight, boasting plenty of photo opportunities with beautiful bonsai gardens and lively statues. Everything costs only a mere VND10,000 (~USD0.43) to access, so there's no reason not to spend some time checking out the place. Do note, though, that the water runs pretty slowly during the first half of each year, so if your visit falls during this period, you'll sadly not get to see the waterfall in all its glory.

Image credit: @hirabaobei
GPS coordinates: 10°11'00.5″N 104°00'55.0″E
Entrance fee: VND10,000 (~USD0.43)
Opening hours: 7AM-6PM, Daily
---
11. Bản Giốc Waterfall, Cao Bằng
---

Image credit: @travelpics
While the Bản Giốc Waterfall isn't close to any tourist hotspots, no list of waterfalls in Vietnam could be complete without giving it a shoutout. After all, the waterfall is a destination in itself.

Image credit: @hoangdieuthu1979
Located at the border between Vietnam and China, Bản Giốc Waterfall is around 350KM from Hanoi, which is quite a distance. Still, that hasn't deterred adventurous spirits from all over northern Vietnam from braving the journey here, most often on motorbikes, for a chance to gawk at this masterpiece of Mother Nature.

Image credit: @gtr.yb
Bản Giốc is divided into 2 sections, known by locals as "thác chính" (main waterfall) and "thác phụ" (side waterfall). Despite its name, though, the side waterfall is a sight to behold in its own right with multiple streams running down from the side of a green mountain, sending water droplets flying and creating rainbows to add to the already colorful backdrop.

Image credit: @lynhxa89
But it's the main waterfall that will truly leave you awestruck with its mighty torrents gushing down across 3 levels of karst mountain cliffs into a river of emerald water.

Image credit: @oliviasungyoun
For VND50,000 (~USD2.16), you can hire a raft to take you into the water for a closer look at the waterfall. There are also shops offering souvenirs in the area.
GPS coordinates: 22°51'18.9″N 106°43'21.5″E
Entrance fee: VND45,000 (~USD1.94)
---
Waterfalls near tourist destinations in Vietnam
---
It's never a bad idea to get some fresh air amidst nature, and if your next destination in Vietnam happens to be one of the tourist hotspots we mentioned, paying a visit to these waterfalls will no doubt add another highlight to your trip.
For more stories, check out:
---
Cover image adapted from @hagiangluongpham, @travelpics, and @phamman2003
Enjoying The Smart Local Vietnam? Follow us on Facebook and LinkedIn for more stories like this.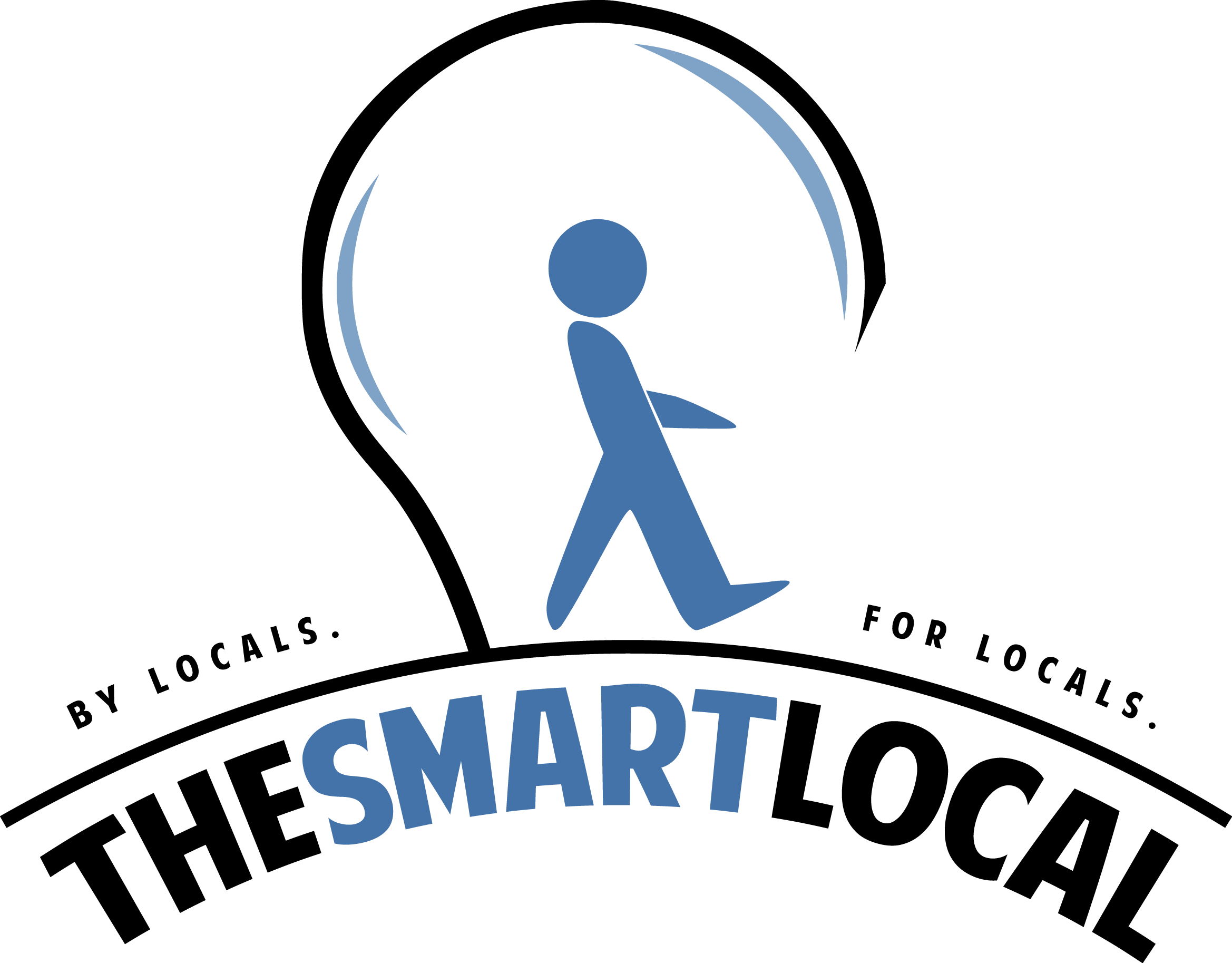 Drop us your email so you won't miss the latest news.