Bars in Hanoi's Old Quarter 
---
Aside from its rich cultural heritage, Hanoi is also known for its buzzing bars and nightlife. And as the city's center of tourism, the Old Quarter is home to no shortage of great bars where you can befriend locals and enjoy a unique cocktail.
Here are the 10 best bars in Hanoi's Old Quarter for a fun night out:
---
1. The Alchemist – a Great Gatsby-style bar
---

Image credit: The Alchemist
Located on the second floor of an old European-style building, The Alchemist has an aesthetic that matches what you'd expect from a high-end cocktail bar, from its dimmed lights to its high ceiling and slightly smoky smell.  
And while the bartenders here are not quite able to turn metal into gold like alchemists of myths and fairytales, they are adept at turning exotic ingredients such as Japanese gin and lotus flowers into creative drinks.

The Sloe Comfortable Screw Behind The Chef cocktail
Image credit: The Alchemist
If it's a hot summer night and you're looking for something refreshing, be sure to give their signature "Sloe Comfortable Screw Behind The Chef" (VND350,000, ~USD15.06) a try. Quite a mouthful of a name, we know, but it reveals the two primary ingredients of the drink: Sloe Gin and Southern Comfort. Complemented by absinthe and orange juice, it's sure to whisk the heat away instantly.

The Le Jardin du Nil cocktail
Image credit: @imbibeanonymous
For something lighter, Le Jardin du Nil (VND220,000, ~USD9.47) is our recommendation. Made from Roku gin, green tea liquor, and lotus flowers, the first sip will fill your mouth with a light yet pure fragrance, and the second will leave a lingering taste of tea on your tongue.

Address: 19 Nguyễn Quang Bích Str., Hoàn Kiếm, Hà Nội
Opening hours: 7PM-late, Daily
Telephone: 096 871 3442
Facebook
---
2. Fat Cat Bar – where you can make friends with random strangers
---

Image credit: @stnewz
Located at one of the busiest streets of Hanoi at night, Fat Cat serves a diverse clientele who gather every night for a beer and a chat. You could spot a young local man in his 20s having a good laugh with a white tourist lady in her 40s about how ridiculous the final season of Game of Thrones was.

Distance between individuals is non-existent here – literally and figuratively. Smile and say hi to the first person you make eye contact with and it'll be as if you were long-time friends who haven't seen each other in a while and have so much to catch up.

Image credit: @himann_hiso
Address: 25 Tạ Hiện Street, Hoàn Kiếm, Hà Nội
Opening hours: 9AM-late, Daily
Telephone: 098 649 5221
Facebook
---
3. The Hill Station Bar –  unique cocktails with homemade ingredients
---

Image credit: Jo Molony
The Hill Station lies at the other side of the street from Fat Cat, and its aesthetic is also the exact opposite. It stands out amidst the chaos for its subdued atmosphere created by warm yellow lights reflecting on worn brick walls, a small, charming bar, candlelit tables, soothing music, and cute little ornaments adorning the place.
Drink-wise, you won't find your average gin and tonic or whisky sour here. Instead, the bar offers unique cocktail recipes using homemade rice wine coming from the mountainous province of Sapa.

The Sapa Sunset cocktail
Image credit: The Hill Station
Don't forget to try the "Sapa Sunset" (VND85,000, ~USD3.66) while you're here. Featuring rice wine, cranberry juice, blue curacao, grenadine, and lime, it's a unique drink that you can't get anywhere else.
Address: 2T Tạ Hiện Str., Hoàn Kiếm, Hà Nội
Opening hours: 11AM-late, Daily
Telephone: 091 513 1066
Website
---
4. Warning Pub – a laid-back pub with a hippie, carefree vibe
---

Image credit: Warning Pub

As the middle ground between Fat Cat and The Hill Station, Warning Pub offers the best of both worlds.

Image credit: Warning Pub
While the aged brick walls, wooden windows, and music instruments neatly kept at a corner still give the place a homely feel, it is also a nice place to make new friends.

Image credit: Warning Pub

Even if you are not good at breaking the ice, all you need to do is drop the bartenders a hint. A simple question such as "How it's going" would suffice. Once they know you are willing to chat, they will carry the conversation for you. These guys often try to get multiple customers involved, so before long you'll find yourself with no shortage of topics to discuss with complete strangers.
Address: 8 Đào Duy Từ Str., Hoàn Kiếm, Hà Nội
Opening hours: 11AM-late, Daily
Telephone: 097 835 3932
Facebook
---
5. The Kumquat Tree – an old Hong Kong-style secret bar
---
Image credit: The Kumquat Tree
Ever watched one of those Hong Kong action movies where the protagonist goes to an obscure street in town, knocks on a mysterious red door, provides a password, and then gets welcomed into a secret bar where he meets his information source? That's pretty much what you'll be doing at The Kumquat Tree.
Once you manage to get past that door using the password you obtain by contacting them via Facebook or phone beforehand, you'll be greeted with an amazing interior that is a nice mixture of Eastern and Western designs. One moment, you can look up to bathe in the warm red light from the Chinese-style lanterns hanging from the ceiling, then the next, you might turn around to see a brightly-lit bar with an extensive selection of liquors on display.

Image credit: Tripadvisor
The bartenders here sure know how to mix these liquors too, as there's a wide variety of creative cocktails on offer.  What The Duck (VND200,000, ~USD8.61) captures attention with its interesting presentation – using absinthe as the main ingredient, it is served with a rubber duck inside the glass.
Address: 01 Nguyễn Khắc Cần Str, Hoàn Kiếm, Hà Nội
Opening hours: 7.30PM-late, Daily
Telephone: 098 268 5335
Facebook
---
6. King Pirates Pub – where your thirst for a pirate adventure is satisfied
---

Image credit: King Pirates Pub
Ahoy mateys! If yer looking to have yer thirst for a pirate adventure quenched, then hoist the colors and set sails toward King Pirates Pub. Established in 2013, this little quirky pub has garnered a loyal following of locals and expats alike over the years thanks to its wacky pirate theme.  

Image credit: @pataverdita
Given the premise, it comes as no surprise that the pub's menu has an entire section dedicated to rum-based cocktails, among which the Captain Jack Sparrow (VND80,000, ~USD3.44) is the highlight. This simple mixture of rum, amaretto, and coke will have you feeling like a true pirate, especially since you can enjoy it while wearing a captain's hat and an eye patch that you can borrow from the staff.

Image credit: King Pirates Club
Any seasoned buccaneer worth their salt should also try Walking The Plank, King Pirates' signature activity. For VND400,000 (~USD17.21), you get 5 shots of rum. Finish them all within 2 minutes, and you'll earn a T-shirt to honor your deed as well as the right to have your picture taken and displayed on their Hall of Fame board.
On the other hand, if rum isn't your drink of choice, the bar boasts an expansive selection of local Vietnamese beer brands that cost as little as VND20,000 (~USD0.86) a pint, to ensure that no pirate has to walk away thirsty.
Address: 24B Hàng Giầy Str., Hoàn Kiếm, Hà Nội (Not to be confused with Hàng Giấy Str.)
Opening hours: 10.30AM-late, Daily
Telephone: 094 363 1998
Website
---
7. Craft Beer Pub – For craft beer enthusiasts and sports fans
---

Image credit: Craft Beer Pub
Decorated in the style of a French farm, Craft Beer Pub oozes a cozy vibe with its wooden interiors. And as you can probably guess from the brand, craft beer is the name of the game here. The bar offers 8 different types of beer on draft, 5 of which come from respected Vietnamese craft beer brands such as Barett, Platinum, and Pasteur Street.
You definitely shouldn't pass on Pasteur Street IPA (VND95,000, ~USD4.09). With dried jasmine flowers added during its brewing process, the beer comes with a wonderful aroma that lingers on the tip of your tongue for a long time.

Image credit: Pasteur Street Brewing Company
Craft Beer is also a popular destination among Hanoians during football seasons. Folks from all over the city gather here whenever there is a match to cheer for their favorite teams – usually from the English Premier League or the Vietnamese national team – over a refreshing beer, so if you want to truly grasp how big of a deal football is in Vietnam, be sure to drop by.
Address: 26 Hàng Buồm Str., Hoàn Kiếm, Hà Nội
Opening hours: 9AM-2AM, Daily
Telephone: 096 312 4838
Facebook
---
8. RockStore Bar – American-style rock music meets a diner
---
Image credit: RockStore Bar
RockStore might look like your average American diner at first glance, but the further you venture into its cavernous depth, the crazier things get. With vibrant lighting, a disco mirror ball hanging from the ceiling, and an elevated dance floor, the place will leave you feeling as if you'd wandered into an actual rock concert.
Fans of rock music are in for a treat at RockStore, as the bar has bands and DJs performing almost on a daily basis. There's a great variety here too. You could come here one night to find a local artist performing techno on stage, then return the next to be welcomed by some upbeat tunes coming from an up-and-coming band of Westerners in town for the night.
Address: 61 Mã Mây Str., Hoàn Kiếm, Hà Nội
Opening hours: 9AM-late, Daily
Telephone: 037 232 8715
Facebook
---
9. The Unicorn Pub – Phở in drinkable form
---

Image credit: The Unicorn Pub
Tucked away in a quiet corner far away from the heart of the Old Quarter, the humble building housing The Unicorn Pub is one you can easily pass by without a second glance. Little would you know that you'd be missing out on a hidden gem, as the place is home to some of the best mixologists in town. 

The Phở cocktail
Image credit: Andrenelli Jess
While the venue is a comfortable space with warm red lights and brick walls adorned by pictures of Renaissance paintings, it is the drinks that take the real spotlight here. Just as you can't experience Hanoi's food culture without eating Phở, you can't come here without trying The Unicorn's signature Phở Cocktail (VND150,000, ~USD6.46).

The making of Phở Cocktail
Image credit: @theunicorncocktails
Made from Gin, Cointreau, and various spices also used in Phở, this award-winning cocktail aims to capture the essence of one of Vietnam's most significant contributions to world cuisine – and does one hell of a job at it. The way it's made is a spectacular show, with the concoction being filtered through 3 layers of cups while on fire.
Address: 2A Hàng Than Str., Ba Đình, Hà Nội
Opening hours: 5PM-1AM, Daily
Telephone:  098 121 0752
Website
---
10. Northern Soul Rooftop Bar – enjoy the cool breeze at night
---
Image credit: Northern Soul Rooftop Bar
Those lost in the chaos of the crowded streets and want some fresh air should look no further than number 31 Tạ Hiện. Actually, scratch that. Look a little bit further into number 31 Tạ Hiện, and you will find a lift leading to Northern Soul Rooftop Bar.
Located right at the heart of Hanoi's nightlife and touted "the only rooftop bar" in the area, Northern Soul boasts 2 patios on the 5th and 6th floor of the building, offering both indoor and outdoor seating options. Sitting in a comfortable chair above the hustle and bustle, you'll be able to soak in the cool breeze, enjoy a stunning bird's-eye view of the streets below, or gape at the vibrant skyline of the city.
Address: 5th Floor, 31 Tạ Hiện Str., Hoàn Kiếm, Hà Nội
Opening hours: 5PM-late, Daily
Website
---
Best Hanoi Old Quarter bars
---
A trip to Hanoi wouldn't be complete without visiting the historic Old Quarter. And after you've explored the attractions in the daytime, come to at least one of these bars to have a taste of the lively nightlife of the city.
Also check out:
---
Cover image adapted from: The Alchemist – Cocktail Bar, @ransel_boy & Craft Beer Pub
Enjoying The Smart Local Vietnam? Follow us on Facebook and LinkedIn for more stories like this.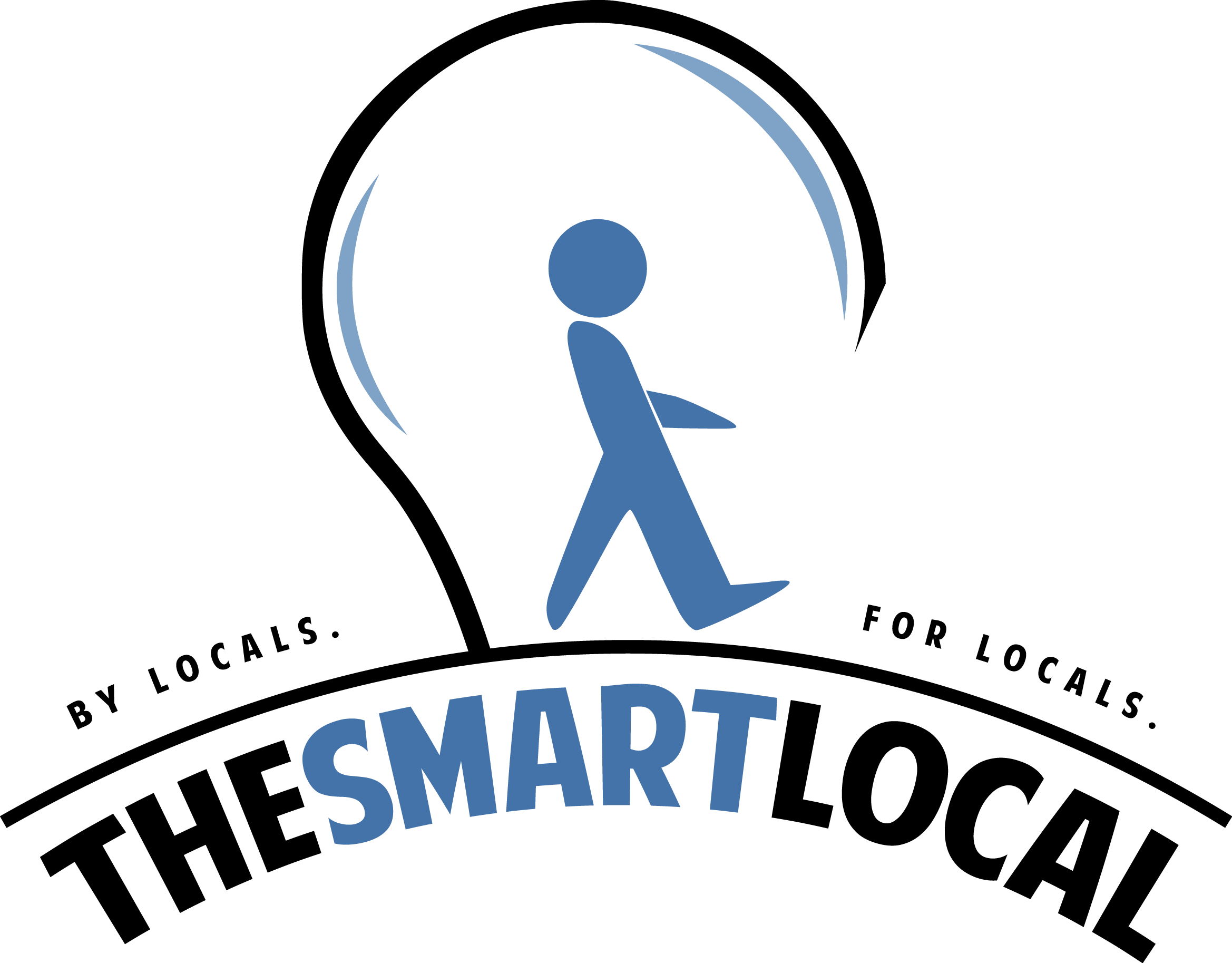 Drop us your email so you won't miss the latest news.