Hanoi landmarks then & now, shown in photos
---
Hanoi is a known tourist destination in Southeast Asia thanks to its rich history and cultural heritage, but for us local residents, the busy lifestyles we lead today might distract us from that fact.
So let's take a moment to look back at some old photos of 20th-century Hanoi to see just how much our city has changed, and appreciate the historical significance that those buildings we pass by every day on our way to work actually hold.
---
1. Hoàn Kiếm Lake
---
It shouldn't be a surprise to many that the  Hoàn Kiếm Lake is the first place we'll mention here. After all, the lake is as iconic to the city as the Eiffel Tower is to Paris. 
In the past, locals would come here to enjoy a relaxing stroll and stop by a roadside tea stall for some refreshment and a shot of thuốc lào, or Vietnamese tobacco. It seems that old habits die hard, as the exact same scenario can be spotted today.

Image adapted from manhhai & @mastermankin
The simple dirt paths around the lake, however, have since been replaced by spacious sidewalks adorned with flower gardens.

The Turtle Tower in Hoan Kiem Lake, seen from the bank
Image adapted from VNExpress and @soichiro0520
One lesser known fact is that there used to be a Statue of Liberty perched atop the Turtle Tower in the middle of the lake, but it's since been removed.
---
2. Tràng Tiền Plaza 
---

Image credit: manhhai
While Hanoi shopaholics nowadays have no shortage of options when it comes to shopping malls, the Tràng Tiền Plaza, known in the past as Bách Hóa Tổng Hợp, was all our parents had growing up. Back in the 60s, it was seen as northern Vietnam's biggest commercial hub where Hanoians would go to for all kinds of essential goods.

Image credit: @thuy.nx93
Today, the Tràng Tiền Plaza is a luxurious building where you can find fashion items, beauty products, and accessories from renowned international brands such as Gucci, Louis Vulton, and Rolex on display for sale.

Inside the Tràng Tiền Plaza
Image credit: @mongduyendo288
---
3. Đông Kinh Nghĩa Thục Square
---

Image adapted from laodongthudo.vn and @sharmila8558
Located at a massive traffic intersection connecting the Hoàn Kiếm Lake with the Old Quarter of Hanoi, the Đông Kinh Nghĩa Thục Square is the venue that most major events around the area take place.
While many shops and businesses have popped up around the square now to benefit from its ideal location with plenty of passers-by, traces of the ancient houses from the area's past can still be seen.

Image adapted from manhhai and @tranthu___
A notable building next to the square is Hàm Cá Mập (Shark's Jaws), named for its multi-layered structure. Erected in 1993, it has now become home to several fancy restaurants and cafes, from which you can enjoy a clear view of the Hoàn Kiếm Lake.
---
4. Hàng Ngang – Hàng Đào Streets
---

Image adapted from manhhai and @mawanusa
As one of the backbone streets of the Hanoi Old Quarter, the Hàng Ngang – Hàng Đào Streets are always bustling with passers-by. Nowadays, however, most traditional fabric stores on these streets have been replaced by clothing, jewelry, and souvenir stores to serve visitors, though you can still find some elderly artists offering old school portrait-drawing services around.

Image credit: @yuntookthese
Every weekend, the streets turn into a night market where you can come to haggle for accessories such as phone cases and selfie sticks, or snack on the many street foods on display here, from grilled kebabs to dried fruits and ice cream.

Image credit: @hazyrecipes
---
5. Đồng Xuân Market
---

Image adapted from manhhai and @kiu.1312
Built in the early 20th century, the Đồng Xuân Market is a huge structure covering an area of 6,500 square meters and boasting 5 arches at its entrance. Prior to the construction of the building, the location had been a trading spot among Hanoians for a century.

Inside the Đồng Xuân Market
Image credit: @hesocha2
Only 3 arches are still standing to this day, but the place remains a popular attraction for locals and tourists alike. Not only is it a haven for shopaholics because of its hundreds of clothing and souvenir stores, but it is also well-known by foodies thanks to the plethora of street food in the area.

Bún riêu cua, or rice noodles with broth made from freshwater crabs, in the area next to Đồng Xuân Market
Image credit: @minhten.ly
---
6. Hanoi Opera House
---

Image adapted from manhhai and @13.anh
Built in 1911 in the likeness of the Palais Garnier in Paris, the Hanoi Opera House is known for its signature architecture. Today, the place is a popular check-in spot for local youths and is also the venue for major concerts and events.

The 2020 Countdown Event at the Hanoi Opera House
Image credit: Hoa Minh Thang
On New Year's Eve every year, the square in front of the Opera House is packed full of Hanoians who come to usher in the new year amidst music and joy.
---
7. Vietnam National Museum of History
---

Image adapted from manhhai and @tbao.69
Once known as the Louis Finot Museum, this expansive three-story building was where the French Occupation kept valuable items collected from all over Indochina.

Relics on display at the museum
Image credit: Sam zhang
Now, the building serves as Vietnam's National Museum of History, where visitors can find relics dating back thousands of years to the Âu Lạc Civilization, believed to be the ancestors of modern Vietnamese.
---
8. Train Street
---

Image adapted from manhhai and @ajmalazeez007
While the train track running through Hanoi has been there for decades, a unique attraction dubbed the "train street" popped up around one of its sections a couple of years ago and became massively popular amongst both locals and tourists. 

Image credit: @__matt_____________
Many residents in the area set up coffee shops next to the track, offering visitors the one-of-a-kind experience of drinking coffee while watching the train pass by right in front of their eyes, or even drinking coffee on the track itself.
However, due to potential safety issues, the activity has been banned by the government, and now we can only look back at those track-squatting days with nostalgia.
---
9. Long Biên Bridge
---

Image adapted from manhhai and @yujimangoo
Next to the Hoàn Kiếm Lake, the Long Biên Bridge is another major landmark of Hanoi that has become a part of the city's memories through the years.

Image credit: @huy_hoang_xeko
Today, even at over a century old, the bridge is still one of the main routes connecting the center of Hanoi to the outskirts of the city, and serves thousands of commuters daily. It has also become a hotspot for Instagrammers as well thanks to its old Hanoian vibes and the view of the Red River in the backdrop.
---
10. Quán Thánh Temple
---

Image credit: manhhai
As one of the 4 ancient temples believed to seal off evil spirits and protect Hanoi, the Quán Thánh Temple attracts thousands of religious devotees, especially on the 1st and 15th of the Lunar month.

Image credit: Ngo Hai Anh
The temple nowadays might look a bit out of place next to the busy streets surrounding it, but a century ago, it was a peaceful, solemn place of worship looking directly out to the West Lake.
---
Hanoi photos then and now
---
Things are always changing in Hanoi, whether we realize it or not. But the next time you walk by the Hoàn Kiếm Lake or pass through the Old Quarter, take a moment to think about how old these landmarks are and how many major events they have witnessed. By looking at Hanoi photos then and now, we can truly appreciate the beauty of Hanoi's historical landmarks.
For more stories, check out:
---
Cover image adapted from manhhai and @mawanusa
Enjoying The Smart Local Vietnam? Follow us on Facebook and LinkedIn for more stories like this.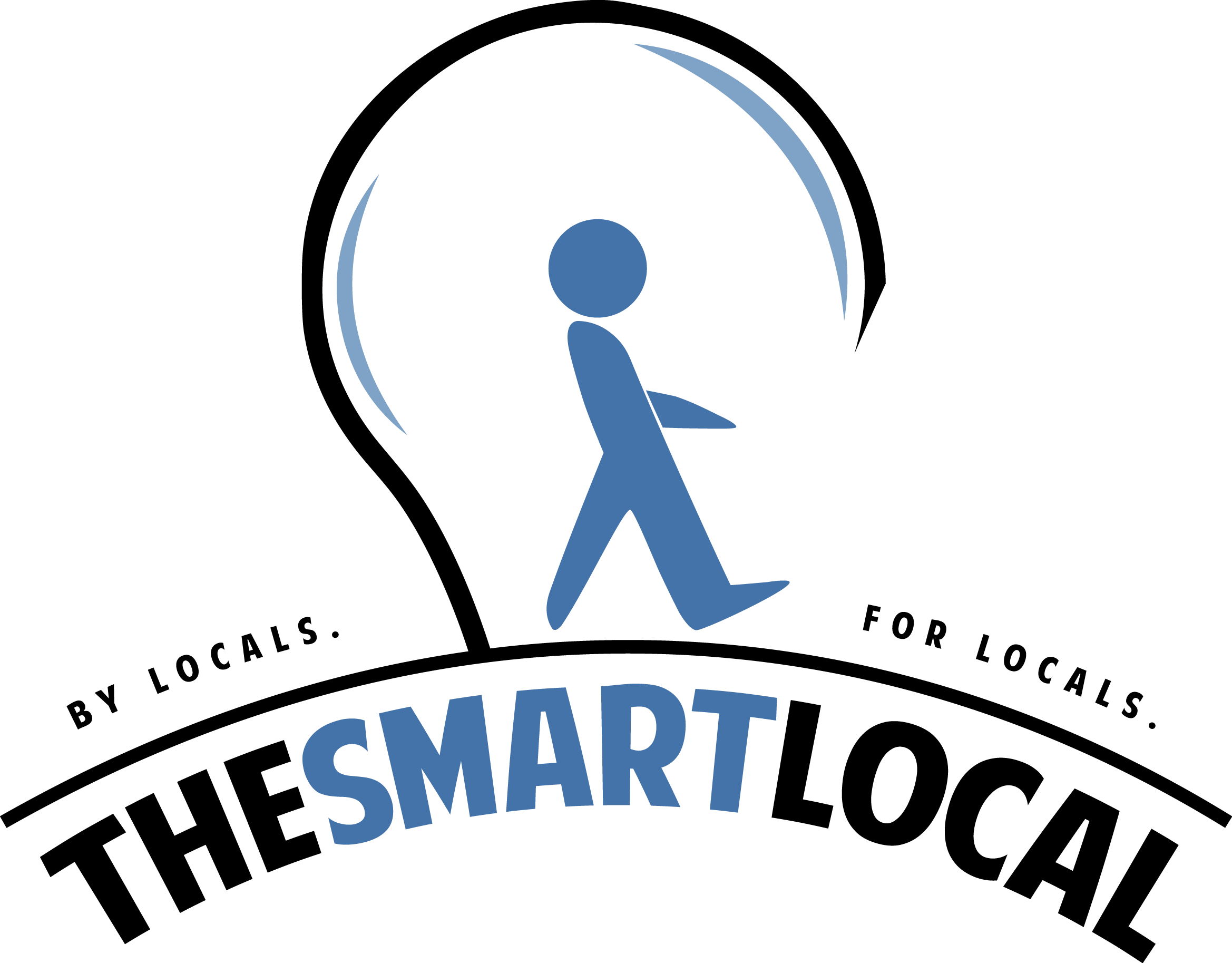 Drop us your email so you won't miss the latest news.