---
Rooftop cafes in Hanoi
---
Street coffee is a signature of Hanoi – sitting on a low chair next to the sidewalk, you can get a glimpse of everyday Hanoian life while catching up on your caffeine needs. However, if the narrow streets leave you feeling confined, going to a cafe in a high location and watching things unfold below can be a nice change of pace.
From retro to modern-themed, upscale to casual, here are 8 rooftop cafes in Hanoi where you can enjoy a bird's-eye view of the city over a nice coffee.
---
1. Avalon Café & Lounge – view of Hoan Kiem Lake
---
Image adapted from: Avalon Restaurant Cafe 
Situated in an ideal location overlooking the Hanoi Old Quarter on one side and the entirety of Hoan Kiem Lake on another, Avalon Café & Lounge attracts an eclectic crowd of both tourists and locals.
The interior lounge gives off a welcoming ambience with comfortable seating and warm light emitting from lamps hanging from the ceiling. Barring that, the décor is minimal to let the lake view – clearly visible from the balcony or through the tall glass windows – work its magic.

Image credit: Avalon Restaurant Cafe
The most sought-after seats, however, are on the rooftop floor. Sitting just above the treeline, this is the perfect spot to bathe in the pleasant sunlight on a bright spring day.

Image credit: Avalon Restaurant Cafe
Come here to sip from their menu of refreshing teas and drinks, such as Inner Beauty (VND75,000, ~USD3.24) – a mixture of watermelon, mango, lime, and kiwi, or Mint Love (VND75,000, ~USD3.24) – made from cucumber, watermelon, strawberry, and mint. By evening, steak plates, champagnes, and cocktails make this a romantic dinner spot. 
Address: 73 Cau Go Str., Hoan Kiem, Hanoi
Opening hours: 7AM-11PM, Daily
Telephone: 024 3926 0801
Facebook
---
2. Serein Café – retro cafe with a view of the Long Bien Bridge
---

Image credit: @dancing_young
Set within a refurbished French mansion on the outskirts of the buzzing Old Quarter, Serein Café is where many local youths retreat to for a respite from all the rush. Retro-chic décor with timber parquet flooring and Western-style furniture complemented by soft background music make for the perfect setting to lean back and relax or finish that book you haven't had time to.

Image credit: @humahuma1122
But it's the outdoor terrace that Serein is remembered for. With tables creatively redesigned from old sewing machines, simple rattan chairs set upon patterned stone tiles, and a twisted staircase leading to the rooftop, it offers a stunning view of the archaic Long Bien Bridge, a historical landmark of Hanoi.

Image credit:@ivietehtarik
Drinks here come at a slightly above-average price with coffees and juices around VND60,000 (~USD2.60). They also serve up an extensive selection of classic cocktails such as Long Island Ice Tea or Margarita for VND135,000 (~USD5.80).
Address: 16 Tran Nhat Duat Str., Hoan Kiem, Hanoi
Opening hours: 8AM-11PM, Daily
Telephone: 093 644 6221
Facebook
---
3. Trill Rooftop Café – grab a drink by the open-air pool
---

Image credit: @johannafan96
Trill Rooftop Café is a popular name in the rooftop cafe scene of Hanoi thanks to its expansive space on the 26th floor. The design combines urban and rustic styles with a touch of boho-chic.

Image credit: @changjasminee
What truly makes Trill stand out is that it comes equipped with an outdoor swimming pool, which is accessible for a moderate fee of VND100,000 (~USD4.30). Throw in another VND70,000 (~USD3.01) for a virgin mojito or orange juice, and you've got yourself the perfect way to close out a hot summer day watching the sunset in the distance.

Image credit: Trill Rooftop Café
Address: 1 Nguy Nhu Kon Tum Str., Thanh Xuan, Hanoi
Opening hours: 8AM-11PM, Daily | Pool 8AM-7.30PM, Daily
Telephone: 024 3203 4999
Website
---
4. Eden Coffee – dine in a cozy garden
---

Image credit: Eden Coffee
If you are looking for a place with both coziness and a magnificent rooftop view, Eden is right up there on the list. While not perched atop a skyscraper, it makes up for in ambience what it lacks in vertical presence.

Image credit: Eden Coffee
The terrace on the 4th floor offers a panoramic view of the nearby St. Joseph Cathedral. Inspired by the mythical garden of Eden, it comes with plenty of flowers around and an artificial grass mattress under your feet.

Image credit: @mie_baby
Eden's entrance is somewhat obscure, but once you find the small alley tucked between a bingsu shop and a primary school, you'll be greeted by a lovely staircase with glittering light above your head and adorable plants hanging from the wall.

Folktale-inspired patterns with warm colors can be found all over the place, which, combined with the scent of coffee, create a homely atmosphere.
Address: 2 Nha Tho Str., Hoan Kiem, Hanoi
Opening hours: 8AM-11PM, Daily
Telephone: 093 346 6789
Facebook
---
5. Lofita Tea & Coffee – dreamy birdcage-style trellises  
---

Image credit: Lofita
Although Lofita Tea & Coffee has expanded to several locations in Hanoi, the OG store at number 338 Hue Str. is the one you should be heading toward for a rooftop café experience. 

Image credit: @lanphuong.gg
The black-and-white seating of the outdoor venue is complemented by 2 huge decorative cages to satisfy your camera. 

Image credit: Lofita
With its signature healthy drinks and attractive decor, it's become a gathering spot of choice for health and fitness enthusiasts. The menu has an entire section dedicated to detoxifying concoctions made from natural ingredients. 
From the name Smooth Skin (VND55,000, ~USD2.35), you can already tell what this mixture of carrot, apple, pineapple, and mint does to improve the complexion. Glamour Body (VND55,000, ~USD2.35), meanwhile, helps reduce cholesterol and blood sugar levels with watermelon and beetroot being the main ingredients.

Address: 338 Hue Str., Hai Ba Trung, Hanoi
Opening hours: 7.30AM-10PM, Daily
Telephone: 1800 6503
Website
---
6. Hexa Club – modern Japanese decor 
---

Image credit: Hexa Club
Occupying the 20th floor of a skyscraper to the south of Hanoi, Hexa Club offers one of the best city views in town.

Image credit: Hexa Club
The upbeat interior is a quirky mismatched assemblage of both western and eastern designs. At one section you can find comfy velvet-clad sofas, while another is dedicated to Japanese-style floor seating with a sakura tree replica to complete the vibe.

Image credit: Hexa Club
But you'll also want to find this unobstructed view of the busy city below. Come out to the outer terrace winding about the main building – while narrow, it has has tall seats positioned right at the edge, for you to gaze out above the hustle and bustle.
Address: 156 Xa Dan II Str., Dong Da, Hanoi
Opening hours: 8AM-10.30PM, Daily
Telephone: 098 628 8368
Facebook
---
7. 6 Degrees – views of the West Lake
---

Image credit: 6 Degrees
Occupying the 2nd, 8th, and 9th floors of a building on Nghi Tam Street, 6 Degrees is both a café and a full-fledged restaurant in its own right. 

Image credit: @vtduogn
And whether you prefer the cozier seating of the indoor space or the fresh air provided by the outdoor terrace, the breathtaking view of the vast West Lake is right there in front of your eyes.

Image credit: @vtduogn
Besides coffee, tea, and smoothies from roughly VND50,000 (~USD2.15), here you can find a wide array of foods, from ribeye steak (VND320,000, ~USD13.75) to Spaghetti Bolognese (VND85,000, ~USD3.65) to rice and rice noodle dishes from VND80,000 (~USD3.45).

A steak at 6 Degrees
Image credit: @tranngoctu_
Address: 189 Nghi Tam Str., Tay Ho, Hanoi
Opening hours: 10AM-11.30PM, Daily
Telephone: 098 524 9189
Facebook
---
8. Sam Rooftop Coffee – a European corner amidst Hanoi's skyline
---

Image credit: @thanhtan_qr
Sam Rooftop Coffee stands out as a must-visit among café-goers for its rooftop view decorated in the image of a European street corner.

Image credit: @samsrooftopcoffee
The highlight is a minivan replica positioned right at the center of the yard that you can climb to behold this view of the city. 

Image credit: @samrooftopcoffee
It even has a tiny matching shopping cart you can perch in for a cool shot. 

Image credit: @lily13.1
Behind the van is a love lock fence – a cute little way for couples to proclaim their commitment to one another.
Address: 58 Alley 258 Tay Son Str., Dong Da, Hanoi
Opening hours: 7AM-11PM, Daily
Telephone: 097 410 0320
Facebook
---
Rooftop cafes in Hanoi for a city view
---
Fresh air, a cool breeze, and elevated city views are always a good idea when you need to get a coffee or simply get out of the house, so consider visiting one of these 8 rooftop cafes in Hanoi to take it all in.
When in Hanoi, also check out:
---
Cover image adapted from: @johannafan96 and Eden Coffee
Enjoying The Smart Local Vietnam? Follow us on Facebook and LinkedIn for more stories like this.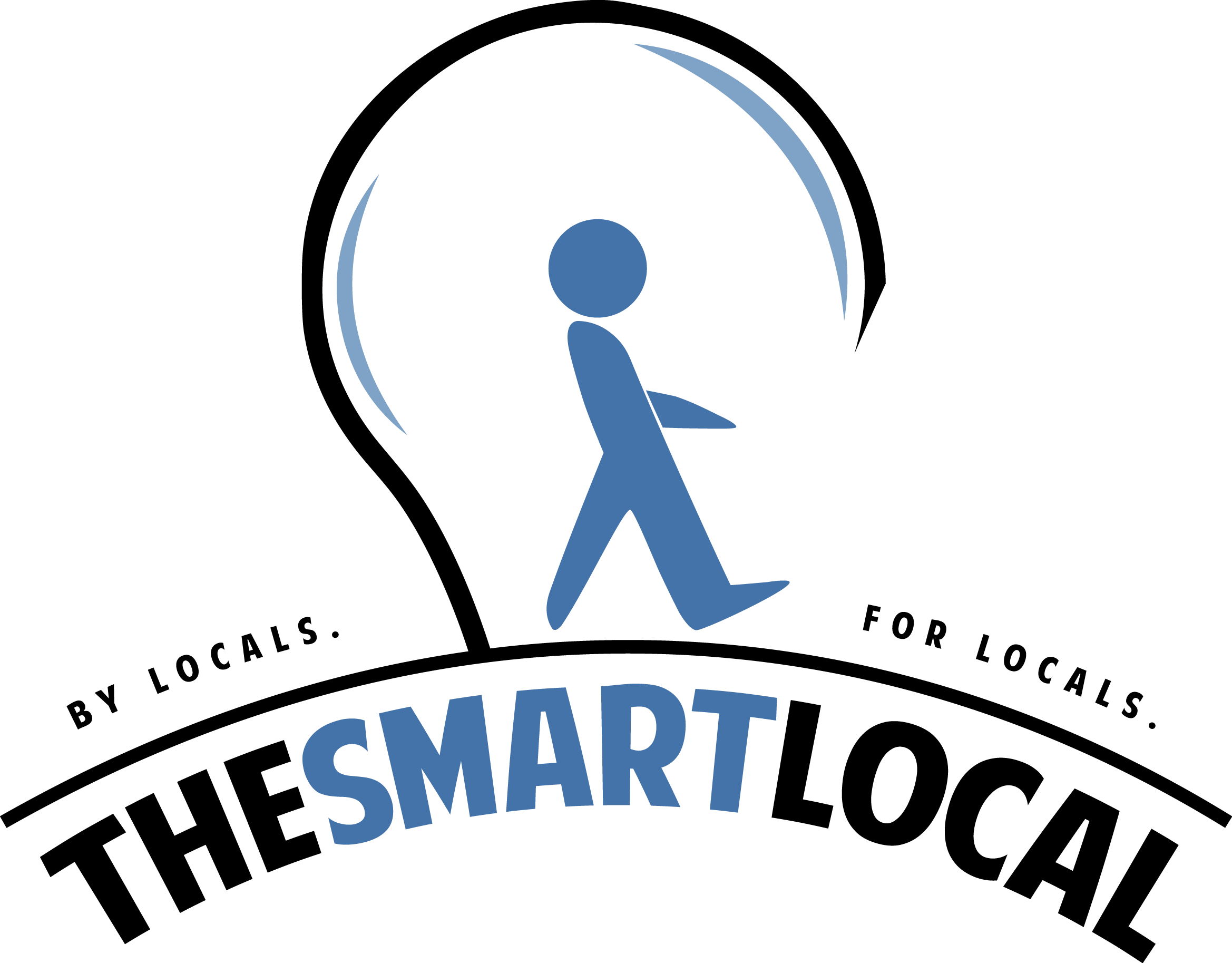 Drop us your email so you won't miss the latest news.