Vegetarian & vegan restaurants in Hanoi
---
With vegetarianism becoming more and more common, gone are the days when your options are limited to the usual veggie and tofu dishes. The next time you're in Hanoi, head down to one of these 8 vegetarian restaurants in town for a delicious and completely meat-free meal.
---
1. Uu Dam Chay – luxurious décor with a greenhouse-like top floor
---

Image credit: Uu Dam Chay
Just 5 minutes of walking away from the iconic Hoan Kiem Lake, Uu Dam Chay is a place to impress a vegetarian friend or date thanks to luxurious décor combining retro and modern styles with a Buddhist influence. You can spot Buddha statues and antique-looking shelves adorning the timber-floored interior with modern seating.

Image credit: Uu Dam Chay
In a unique touch, the top floor is shaped like a greenhouse with a gable roof and glass walls. Flower pots hanging from the ceiling and displayed on the walls further serve to complement the ambience.

Image credit: @_eat_and_go_
The food here puts as much focus on the presentation as the quality. Mandala sticky rice (VND185,000, ~USD7.96) impresses with its colorful appearance. Dyed using natural ingredients such as pandan leaves, blue pea flowers, and the Vietnamese melon called gấc, the rice comes in 5 colors to represent the 5 elements and is served with mango and durian-coconut sauce.

Image credit: @papiswandering
Get some squared spring roll (VND75,000, ~USD3.23) to eat with your rice as well. The spring roll is one of Vietnam's signature dishes, but here, the usual pork or crab filling has been substituted by mushrooms and vegetables.
Address: 34 Hang Bai Str., Hoan Kiem, Hanoi
Opening hours: Mon –Thu 9AM-10PM | Fri – Sun 9AM-10.30PM
Telephone: 098 134 9898
Website
---
2. Nang Tam Vegetarian Restaurant – the first vegetarian restaurant in Hanoi
---

Image credit: Nang Tam Restaurant    
Having been around since 1995, Nang Tam is the first vegetarian restaurant in Hanoi. This simply-decorated but bright and clean venue is where you'll be able to experience a typical Vietnamese everyday meal.

Image credit: @minhtrangg199
The restaurant's menu includes dishes that can be seen on the table of any Viet family, such as chả quế (VND39,000, ~USD1.68) – minced pork baked with cinnamon powder, salt, pepper, and other spices into a cake. Another homestyle favorite is thịt kho (VND59,000, ~USD2.54) – pork cooked with fish sauce, coconut milk, and other spices. Of course, all the meat is replaced with vegetarian-friendly alternatives such as tofu, wheat, or rice powder, but the taste is still maintained to a near-authentic level.
Address: 79A Tran Hung Dao Str., Hoan Kiem, Hanoi
Opening hours: 10AM-9PM, Daily
Telephone: 093 642 4140
Website
---
3. Ahimsa Vegetarian Restaurant – pure vegetarian taste with no faux meat
---

Image credit: Nguyen Duy
For those who'd rather stay away from even the taste of meat, Ahimsa is a solid option. This restaurant avoids overusing faux meat, offering a pure vegetarian dining experience.
With décor featuring simple wooden chairs and tables, shelves with ceramic pots on display, and floor seating options, it makes a simple, cozy place to dine.

Image credit: Anh Le
Don't pass on the abalone mushroom salad (VND50,000, ~USD2.15), a good starter to whet your appetite.

Image credit: TuDu PA
For the main course, go for a mushroom hotpot (from VND199,000, ~USD8.57). With a wide variety of mushrooms such as enoki and shiitake dipped in a sour or chilly broth of your choice, it makes for a healthy, filling meal. Portions come in different sizes to serve anywhere from 2 people to big groups.
Address: 6 Trung Liet Str., Dong Da, Hanoi
Opening hours: 10AM-10PM, Daily
Telephone: 097 229 2666
Facebook
---
4. Vegan Bánh Mì– a vegan street food experience
---

Image credit: Vegan Banh Mi
Bánh mì is the epitome of Vietnamese street food, but if your vegan diet has left you walking away hungry from the countless stalls littered across the streets of Hanoi, Vegan Banh Mi is where you should head. Don't expect a flashy façade or luxurious interiors here, however. This humble family-run business offers none of that, but just simple grab-and-go bánh mì – a street food experience at its utmost authenticity.
The menu here includes 2 main options: bánh mì with seita (VND20,000, ~USD0.86) or bánh mì with plant-based meat (VND23,000, ~USD0.99), both of which come with veggies, tofu-based pate, and either pumpkin sauce or vegan mayonnaise.

Image credit: K C
There are several types of "chè" at the stall too, which are Vietnamese treats usually made by cooking beans with sugar. The black bean chè (VND15,000, ~USD0.65) served with cold coconut milk, black jelly, and optional lotus seeds is a great way to wash down your main meal.
Address: 66B Tran Hung Dao Str., Hoan Kiem, Hanoi
Opening hours: Mon-Fri 10AM-7PM
Telephone: 091 494 5610
Facebook
---
5. Huong Thien Restaurant – vegetarian buffet
---

Image adapted from: Huong Thien Restaurant
If you have a hefty appetite, drop by Huong Thien Restaurant at least once during your stay in Hanoi. With 70 dishes on the menu, this is one of the few vegetarian buffet restaurants in the city.

Image credit: Huong Thien Restaurant
After passing through the decorative bamboo hallway that serves as the entrance, you'll find yourself in a bright, spacious venue capable of hosting up to 200 diners – again with bamboo walls and windows.

Image credit: Quyết UCE
At the center is the buffet table serving up a wide variety of dishes both Vietnamese and Western, from phở and bánh cuốn – minced mushrooms and mock meat wrapped in thin rice sheets – to mushroom spaghetti and vegetable pizza. All of these are accessible for a moderate price of VND109,000 (~USD4.72) per person.
Address: 261 Xa Dan Str., Dong Da, Hanoi
Opening hours: 11AM-2PM & 6PM-9PM, Daily
Telephone: 096 157 7799
Website
---
6. Lovegan Café – vegan café with home cooking ingredients for sale
---

Image credit: Aurora Dancyger
Tucked away in a small alley just outside the Old Quarter, Lovegan Café is a hidden treasure for vegans. The small but welcoming café is home to strictly vegan foods and drinks with no dairy or refined sugar.
The pizza (VND90,000, ~USD3.87) here is a must-try. With homemade hummus or pesto sauce, and a ton of vegetables, it is served hot, crunchy, and flavorful. Meanwhile, the spinach-filling dumplings (VND40,000, ~USD1.72) or vegan chocolate cakes (VND30,000, ~USD1.29) make for a tasty afternoon snack.

Image credit: Alex Dixon
Lovegan is also where you'll be able to buy many vegan ingredients for home cooking. Sugar-free peanut butter (VND65,000, ~USD2.80/300g), virgin coconut oil (VND155,000, ~USD6.67/1 litre), and a wide variety of beans and seeds are available for sale here.
Address: 12 Alley 186 Ngoc Ha Str., Ba Dinh, Hanoi
Opening hours: Tue – Sat 10AM-3PM | Sun 10AM-2PM
Telephone: 091 293 6281
Facebook
---
7. Vi Lai Vegetarian Restaurant – a floating dining experience
---

Image credit: Tuan Nguyen
If not for the signs, Vi Lai Restaurant can easily be mistaken for a private mansion. Set between walls covered by green plants, the gates open into a wooden bridge crossing a koi fish pond, across from which is the main hall.

Image credit: @ng.phuongthao2901
While there are a total of 5 floors, the most sought-after tables here are the ones on top of an indoor pond on the first floor. Sitting on a lotus-shaped platform, customers can dine while surrounded by artificial mist emitting from devices installed underwater.

Image credit: @thunguyet_102
Food-wise, Vi Lai offers a relatively limited but carefully curated range of options. The Hong Dao Noodle (VND125,000, ~USD5.38) is a signature here. Infused with the aroma of roses, the taste lingers on your tongue for a long time.
Address: 67 Ly Thuong Kiet, Hoan Kiem, Hanoi
Opening hours: 9.30AM-10PM, Daily
Telephone: 085 353 5656
Website
---
8. Jalus Vegan Kitchen – Western vegan food
---

Image credit: Sebastian Koch
If you have an itch for vegan Western food that the average Vietnamese restaurant simply cannot scratch, head toward Jalus Vegan Kitchen. Located right in the heart of the busy Old Quarter, in a small alley away from the rush, the quiet restaurant boasts creative interior designs with lots of wooden panels arranged in different patterns and an extensive selection of vegan Western dishes.

Image credit: Tomoaki Yoshii
The homemade lasagna (VND90,000, ~USD3.87) featuring mushrooms, spinach, rosemary, and pumpkin sauce and the burger (VND98,000, ~USD4.22) with baked sweet potato filling and avocado sauce are all worth a try. Vietnamese dishes such as phở stir-fried with vegetables (VND80,000, ~USD3.44) are also available if you want to have the option.
Address: 46 Hang Trong Str., Hoan Kiem, Hanoi
Opening hours: Tue – –Sun 10AM-10PM
Telephone: 0243 266 9730
Facebook
---
Meat-free meals in Hanoi
---
Vegan and vegetarian Hanoians and visitors in town will never want for dining options thanks to these restaurants and food stalls, whether it is a burger they seek or traditional Vietnamese dishes.
For your next trip to Hanoi, check out:

---
Cover image adapted from: @_eat_and_go_, @minhtrangg199, Aurora Dancyger, @thunguyet_102
Enjoying The Smart Local Vietnam? Follow us on Facebook and LinkedIn for more stories like this.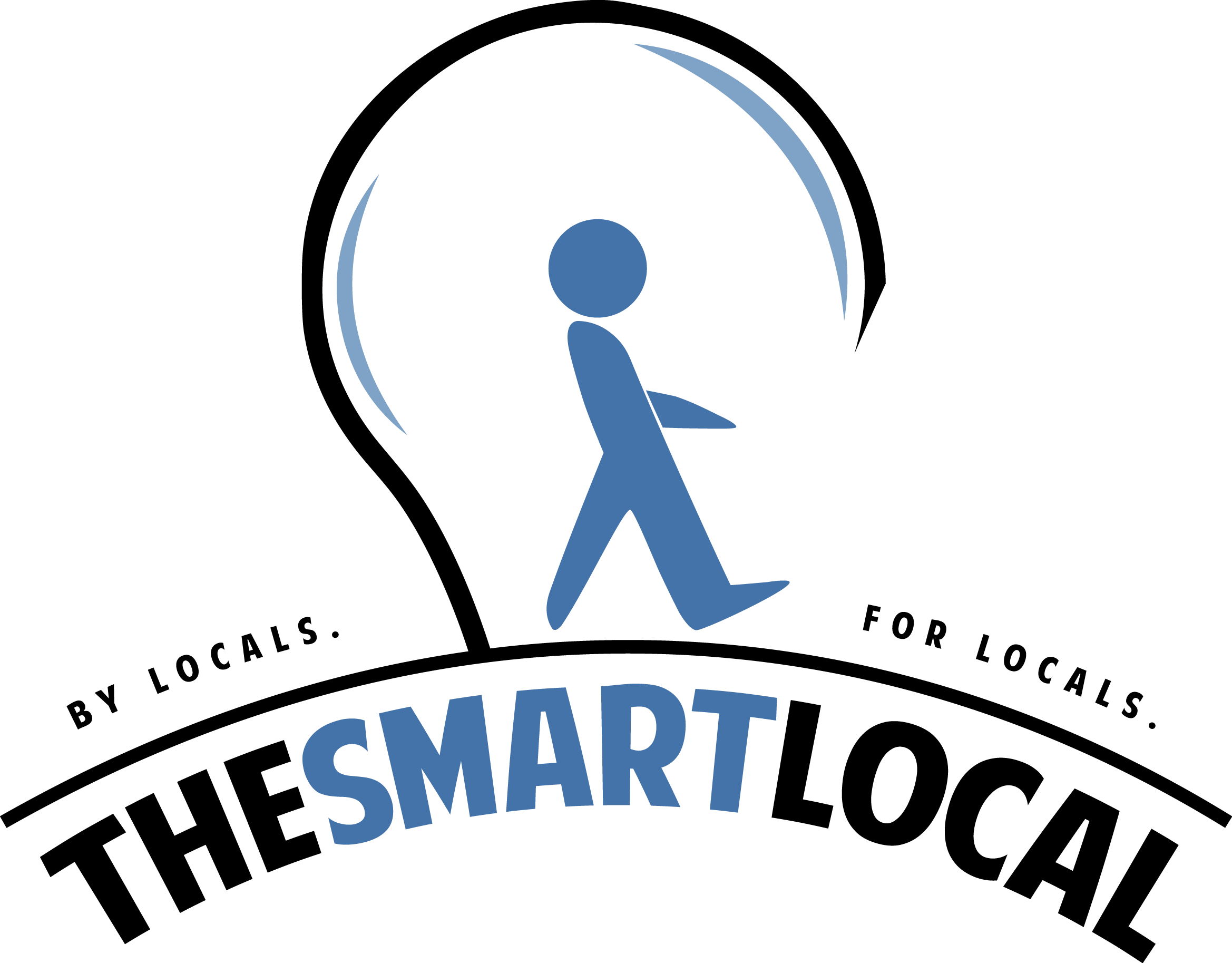 Drop us your email so you won't miss the latest news.