Phở stalls in Hanoi
---
Phở is always the first dish people remember about Vietnamese cuisine, and for good reason. The flavorful broth made by simmering beef bones for hours, combined with the freshness of herbs and beef, makes this dish something every visitor to Vietnam wants to try out.
And if your next trip is to Hanoi, here are 9 phở stalls we highly recommend. Of course, there are many other phở places around the capital city, and they are all fantastic in their own ways, but these 9 phở stalls in Hanoi are the ones with long histories and that hold a special place in the heart of many Hanoians.
---
1. Phở Mạnh Cường – delicious phở with a convenient location
---

Image credit: @thianjong
Phở Mạnh Cường is a well-known phở restaurant with an ideal location facing a busy street in the touristic Hanoi Old Quarter, which welcomes hundreds of diners on a daily basis.
A standard phở bowl featuring either rare or well-cooked beef here costs VND40,000 (~USD1.73), which is a tad higher than the average, but it's well worth it. The rare beef phở variation in particular deserves a special nod, as the beef comes in a mouth-watering pink color and still retains all the juiciness.

Phở with trứng chần
Image credit: chypchyp.91
Also order your phở with a trứng chần or poached egg (VND5,000, ~USD0.22), where a raw egg is cracked into the broth and left to slow cook to medium-rare level. Use your spoon to scoop up the egg and eat it with some phở broth to feel the creamy taste of egg yolk fill your mouth.
Address: 23 Hàng Muối Str., Hoàn Kiếm District, Hanoi
Opening hours: 5AM-10PM, Daily
---
2. Phở Lâm – featuring heel muscle beef for a satisfyingly crunchy bite
---

Image credit: @vietchelsea8
Phở Lâm's early morning opening hours are a prime example of the saying "the early bird gets the worm". The place opens at 6AM and usually runs out of stock at only around 8.30-9AM, which means you'll have to set your alarm clock a bit earlier than usual if you want to try one of the best phở in Hanoi.
A signature dish praised by many customers at Phở Lâm is phở with heel muscle beef (VND50,000, ~USD2.16), where the beef comes with a satisfying crunchy texture, while the broth is flavorful but not too fat.

Image credit: @nam.le89
Again, we'd recommend visiting as early in the morning as your sleep schedule allows, as the venue isn't exactly what you'd call spacious, and it will get crowded.
Address: 46 Hàng Vải Str., Hoàn Kiếm District, Hanoi
Opening hours: 6AM-9AM, Daily
---
3. Phở Bát Đàn – with a decades-long history
---

Image credit: @eatth_eworld
Massively popular among both tourists and local foodies, Phở Bát Đàn is widely regarded as a must-try phở place in Hanoi. Located in the Hanoi Old Quarter, this small but reputable phở restaurant is easily recognizable for always having a long queue of customers at its door patiently waiting for their turn.

There's always a long line of customers queueing in front of the place
Image credit: @yume4246
Having been around for decades, the place still follows the traditional service style often seen in Hanoi in the old days. Translation: don't expect smiling staff or a warm welcome here. You get in line, pay for your bowl of phở, then bring it to wherever you want to eat it. Still, the old school way adds to the unique experience.

Image credit: @lien.hx
That said, the fast-moving queue normally only takes 10-15 minutes, and it's going to be totally worth it for its famous broth. It comes straight from simmered beef bones without much condiment added, making for the most authentic taste.
Address: 49 Bát Đàn Str., Hoàn Kiếm District, Hanoi
Opening hours: 6AM-8.30PM, Daily
---
4. Phở Xào Phú Mỹ – savory stir-fried noodles
---

Image credit: @islmbp
Just a couple of houses away from Phở Bát Đàn is Phở Xào Phú Mỹ, which is no less popular than its neighbor, albeit for a different reason.
Instead of the traditional phở served in broth, the star of Phở Xào Phú Mỹ's menu is phở xào (stir-fried phở), where the phở noodles are stir-fried with beef and veggies. Of course, you can find this in many phở stalls in Hanoi, but Phú Mỹ's offering (VND70,000, ~USD3.02) sets itself apart for its generous use of tapioca flour during the frying process, resulting in a thick and savory sauce that thoroughly seeps through the phở noodles.

Image credit: @tykim0420
The more common phở with soup is also available if you want to have the option, and it is a delight in its own right with a meaty but not too heavy taste.
Address: 45B Bát Đàn Str., Hoàn Kiếm District, Hanoi|
Opening hours: 6.30AM-1.30PM & 4.30PM-10PM, Daily
---
5. Phở Bưng – a simple but endearing dining experience
---

Image credit: @steven.anhduc
Those who are always exploring every nook and cranny of a new city in search of the most authentic local taste would be hard-pressed to find a more Hanoian experience than at Phở Bưng.
Tucked away in an obscure alley on a busy street right next to the Hoàn Kiếm Lake, this humble phở stall has no signs nor even an official name. Instead, it's simply referred to as Phở Bưng by locals for the fact that the stall used to be right out on the sidewalk, and since there were no tables, customers would be sitting on a low plastic stool and bưng – meaning "hold" – their bowl of phở in their hands while they eat.

Image credit: @_.trongsky._
Having now moved to the second floor of a residential house inside an alley, which you'll have to climb up a timeworn stone staircase to access, the stall still retains its signature bưng-and-eat trait and its simple yet endearing phở taste that many Hanoians have grown up with.
There is no option for drinks and only one item on the food menu: phở with well-done beef (VND30,000, ~USD1.29), so there really isn't any need for words here at all. Just signal how many bowls of phở you want, then sit down and enjoy.
Address: Second floor, alley 8 Hàng Trống Str., Hoàn Kiếm District, Hanoi
Opening hours: 3PM-8PM
---
6. Phở Thật – with beef cooked in red wine for extra flavor and tenderness
---

Image credit: @moonie.ng
If your exploration of the Hanoi Old Quarter got you carried away late into the evening and your tummy is starting to growl again, make a detour toward the edge of the old town and hit up Phở Thật. Open from 5PM until 4 in the morning, this is a nice place to take a break and recharge your energy with a delicious bowl of phở.

The phở sốt vang is a best-seller at Phở Thật
Image credit: @tneatttt.02
And once you get here, consider trying out the phở sốt vang (VND35,000, ~USD1.51). In this dish, the beef is first cooked with red wine and spices before being added to the phở broth. This process gives the meat a distinct orange color and makes it incredibly tender and flavorful.
Of course, if that's not to your liking, the usual toppings of rare beef and well-done beef are also available, again at a moderate price of VND35,000 (~USD1.51).
Address: 48 Trần Nhật Duật Str., Hoàn Kiếm District, Hanoi
Opening hours: 5PM-4AM, Daily
---
7. Phở Gánh – late-night phở with authentic old school flavor
---

The place is simply a makeshift phở stall on the sidewalk
Image credit: @vanish_ltv
Speaking of late-night phở stalls in Hanoi, Phở Gánh is another name we have to give a shout out to. You'll only find it open from 3AM in the morning at a street corner, but despite the strange opening time, the place is always packed full of customers.
For the longest time, Phở Gánh has been frequented by late-night workers and street vendors who have to wake up early to set up shop, and its authentic Hanoi phở taste and unique dining experience have kept customers coming back for more. 
After all, nothing quite compares to sipping on a hot bowl of phở on a cold winter night and watching the usually busy streets of Hanoi take on an abnormally serene appearance under the yellow street lights.

Image credit: @tramngoc_94
Phở here comes in the usual 3 options of rare beef, well-done beef, and sốt vang, with prices ranging from VND40,000 (~USD1.72) to VND50,000 (~USD2.16). Don't forget to order some quẩy (VND5,000, ~USD0.22) to eat with your phở the way we Vietnamese like to.

These deep-fried flour sticks can be eaten separately as a crunchy snack to accompany the phở noodles, or you can dip them directly into the broth to let it soak through the flour layer. Then, as you bite down on the now-softened texture of the quẩy, all that flavor gushes out onto your tongue for a sublime taste.
Address: Hàng Đường-Hàng Chiếu Intersection, Hoàn Kiếm District, Hanoi
Opening hours: 3AM-6AM, Daily
---
8. Phở Gà Nguyệt – chicken phở with dry and soup variations
---

Image credit: @mehri_n
Whenever phở is mentioned, people often think of the traditional beef phở, but another variation that's no less popular is phở gà, or chicken phở. And among shops offering this dish in Hanoi, Phở Gà Nguyệt is widely regarded as one of the best.

Image credit: @foodlovertourhn
You can get your chicken phở either with soup or dry, both of which are equally loved by diners. The soup version comes with clear, flavorful broth infused with the sweetness of chicken, whereas in the dry version, the phở noodles and chicken are served with dry onions and fresh herbs in a tasty soy sauce.
You can add some lime and chili – which are always ready on the table – to complement the taste.

Image credit: @linnfoodstuff
A standard serving featuring chicken breast is priced at VND40,000 (~USD1.72) for both versions, while a portion with the more popular meat sections such as thighs or wings will set you back VND50,000 (~USD2.16).
Address: 5B Phủ Doãn Str., Hoàn Kiếm District, Hanoi
Opening hours: 6.30AM-10AM & 6PM-1AM, Daily
---
9. Phở Cuốn Chinh Thắng – spring roll-shaped phở 
---

Image credit: @ha_nho0811
Another more unique variation of phở that you simply must try during your time in Hanoi is phở cuốn – spring roll phở. In this dish, instead of being cut into strips as you usually see, the phở noodles are left as thin sheets, which you use to roll stir-fried beef and herbs in, then dip the whole thing into fish sauce for a light, refreshing bite.

Image credit: @today.phanh.eats
Wander around the Ngũ Xã Street toward the north side of Hanoi, and you can easily spot several phở stalls in Hanoi offering phở cuốn. However, take a turn toward the quieter Mạc Đĩnh Chi Street around the corner, and you'll arrive at Phở Cuốn Chinh Thắng.
While not as flashy as some of the places out on the main street, this humble shop is the inventor of this creative recipe, and it is here that you'll find the most original phở cuốn taste.

Image credit: @high_humidity_girl
You might also be interested in trying out the phở chiên phồng, where the phở is deep-fried into fluffy yet crunchy snacks and served with stir-fried beef and veggies. Prices here range between VND50,000 (~USD2.16) to VND80,000 (~USD3.45)
Address: 7 Mạc Đĩnh Chi Str., Ba Đình District, Hanoi
Opening hours: 9AM-11PM
---
Places to try the famous Vietnamese phở in Hanoi
---
You simply can't say you've fully experienced Vietnam's rich food culture without having had phở, so the next time you're in Vietnam, drop by one of these 9 phở stalls in Hanoi to try out different variations of this signature Vietnamese dish, from dry chicken phở to phở spring roll and stir-fried phở.
For more things to do in Hanoi, check out:
---
 Cover image adapted from @linnfoodstuff, @tneatttt.02, and @high_humidity_girl
Enjoying The Smart Local Vietnam? Follow us on Facebook, Instagram, and LinkedIn for more stories like this.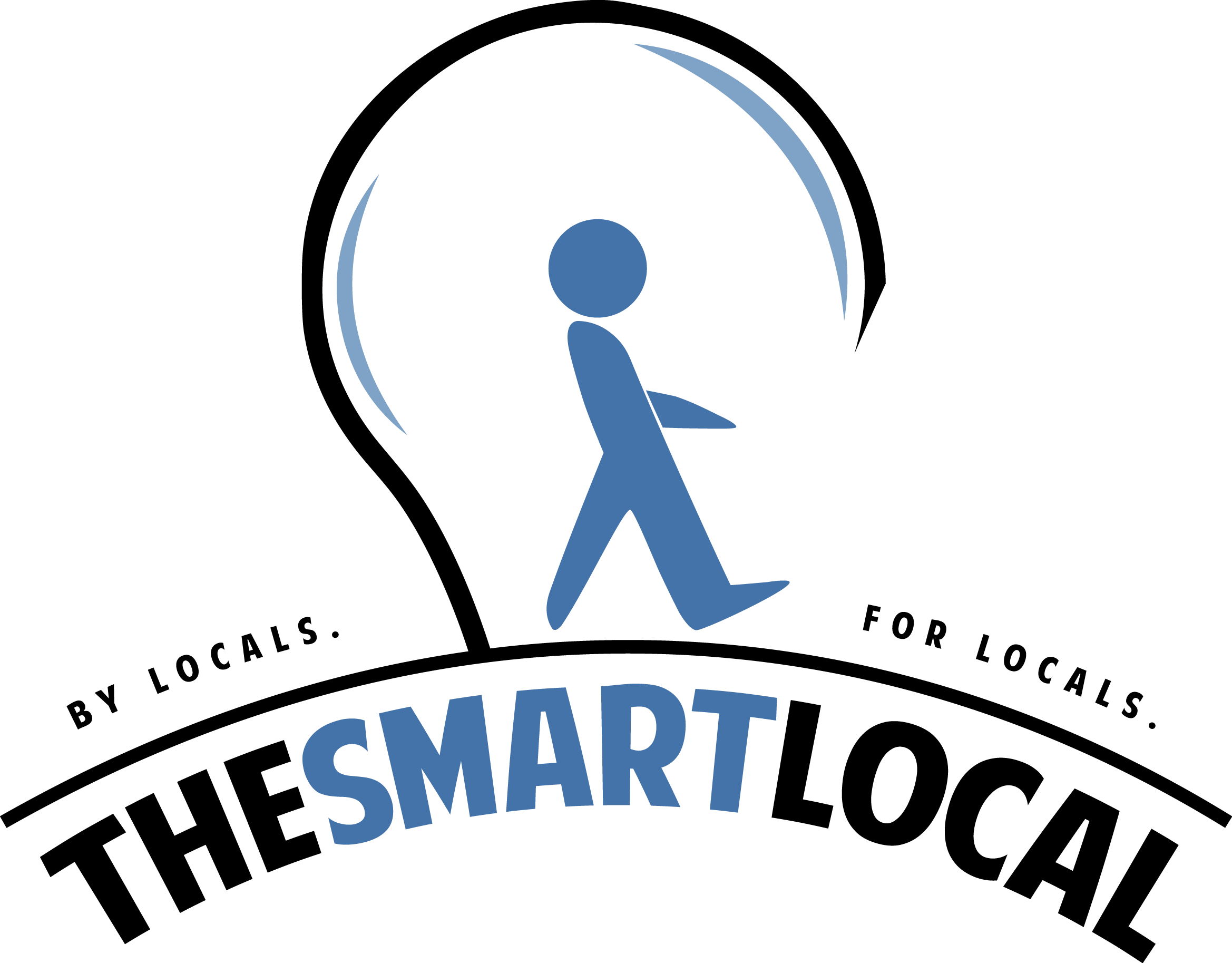 Drop us your email so you won't miss the latest news.