Interesting instant meals you can buy in Singapore
Images adapted from: @flokitchenpg
It's 3AM in the morning, you're at home and your tummy starts performing the mating call of whales. In attempts to quell this beast, you reach for your go-to pack of chicken maggi mee for a quick fix.
Don't get me wrong, those instant noodles do the job of filling your tummy and warming the soul but sometimes, they just leave your taste buds wanting more. If only we could whip up our favourite meals with a snap of a finger.
Well, problem solved. From mala hotpots to famous ramens, here's a list of unconventional instant food products sold in Singapore that will satisfy your hunger. Best part, the only culinary skills required is knowing how to operate a microwave and pour in boiling water.
1. Hai Di Lao hotpot
Tired of waiting in line just to enter Hai Di Lao? Well, now you can recreate the dining experience in the convenience in your own home.
Image credit: AleVic80
The instant hotpots come in 3 flavours, with Spicy Vegetarian being the bestseller. Each pack comes in a large plastic double boiler pot along with the soup base. Despite this being an instant dish, Hai Di Lao still doesn't skimp on ingredients. The vegetable sachet includes bamboo shoots, lotus root, potatoes and black fungus.
Each Hai Di Lao Instant Hotpot comes with a cutlery set, as well as wet wipes and toothpicks
Images adapted from: Qoo10
You don't even have to boil water to cook this bad boy. Just crack open the provided heat pack and pour tap water in the lower boiler "pot". Wait a few seconds and steam will start rising out from the cover vent.
Price: from $12.90
Available from:  Qoo10 & Shopee
2. Qiu Lian Ban Mian
Image credit: @erinna.chng
The local noodle house Qui Lian Ban Mee has recently launched Ready-to-Cook Ban Mee noodles in all major Fairprice outlets.
Image credit: @cooklikeharry
Each chilled pack comes with the said noodles and a soup base sachet. Because fresh noodles are used, boiling the noodles takes less than a minute. If you're feeling a little extra, throw in some bok choy and a sunny-side-up egg for that signature flavour.
The instant noodle packs come in 3 other flavours: Spicy Dry You Mee, Special Dark Sauce Dry Ban Mee, and You Mee.
Tip: Do thaw the noodles before boiling them
Check out Eatbook's full review here.
Price: $3.75 each
Available at: All major FairPrice outlets
3. Mala hotpot
Thick chewy glass noodles mala pot
Image credit: The Local Bytes
Cheap and readily available, the personal Ba Shu Lazy Mala Hotpot is made for all mala lovers out there. Other than the usual veggies, this hotpot has sausages and eggs thrown into the mix. But if you're vegan, there's an option with purely vegetables too.
Image credit: @gberocks
Tip: With any instant hotpot, be sure to read the instructions really carefully beforehand. You don't want to be emptying your heat pack into the main serving bowl!
Price: from $5.90
Available at: All Fairprice, Fairprice Online, Qoo10 & Shopee
4. Beef Rendang and Claypot Rice
5 flavours to choose from
Image credit: Prima Taste
Prepare local dishes in the microwave, all within 90 seconds with Prima Taste Ready Meals. Each packet comes with buttery wholegrain basmati rice and marinated meats, with local flavours like Curry Chicken, Nonya Sambal Chicken & Laksa Fried Rice.
Beef Rendang Rice
Image credit: @oo_foodielicious
The Beef Rendang Rice is tender and surprisingly moist, pairing well with the fragrant coconuty gravy.
The Chicken Claypot Rice is another popular pick, with a nicely charred flavour without any tooth-breaking burnt bits on the side.
The fact that these packs are vacuumed packed and slim, makes them easy to slot into your bag to bring to work.
Check out our full review here.
Price: $4.90
Available at: All major supermarkets
5. Mentaiko Yakisoba
Image credit: Emporium Shokuhin & Takaski 
Level up your instant noodle game with Myojo Mentaiko Ippeichan Yakisoba. All the way from Japan, this creation is a blissful marriage between maggi noodles and mentaiko sauce. 
Almost just like what you'd find along the streets of Japan
Image credit: kansaichick
After cooking and draining the noodles in the bowl, drizzle the cod roe mayonnaise sachet over the noodles and your Mentaiko Yakisoba is ready to eat.
Price: $3.90
Available at: Meidi-Ya Supermarket, Liang Court
6. Bibimbap
Chammi Food – Woori Bibimbap Mushroom
Image credit: To live is bliss
When you've got a craving for Korean food, try the instant Chami Food Easybab Woori Bibimbap. This packet is filled with ingredients you can find in a standard Bibimbap, such as kimchi, carrot, bok choy and seaweed.
Image credit: 17 Life
Cooking is simple, just pour hot water into the packet, then wait 10 minutes. Mix well with the sauce sachets and you can start chowing down. You can even eat straight out of the packet, saving you the hassle of cleaning up after – score!
Easybab comes in 2 flavours: Kimchi & Mushroom
Price: $2.90
Available at: All major FairPrice outlets
7. Quinoa
Pre-cooked with olive oil, this quinoa has a light nutty scent to it. 
Image credit: RedMart
For those who prefer something on the healthier side, Artisan Grains offers Ready To Eat Quinoa in microwavable packs.
No longer do you have to slog it out, trying to wash these notoriously hard-to-clean grains. Just microwave the bag as-is for 60 seconds and you'll have a healthy meal that's high in fibre and protein.
Note: The quinoa grains are slightly smaller than usual.
Top it off with bell peppers and cod flakes for a balanced meal.
Image credit: Artisan Grains
Price: $4.50
Available at: RedMart
8. Ichiran Ramen
Although the powerhouse ramen chain Ichiran has yet to open an outlet here in Singapore, you can still get a taste of the iconic ramen at home with the Ichiran Ramen Straight Noodle.
Image credit: A Not-so-popular kid
Each box set includes 5 meal servings, consisting of their rich flavourful tonkotsu pork broth, dried straight ramen noodles and the spicy red pepper powder they're famous for.
Texture wise, the noodles are softer than what you'd expect but I dare say the broth and pepper powder are almost identical to their store counterparts.
Image credit: @flokitchenpg
Tip: This instant ramen doesn't come with any ingredients, so we suggest adding your own in like nori, spring onions and an egg.
Price: from $35/box
Available at: Qoo10 & Shopee
9. Samgaetang (Korean ginseng chicken stew)
Image adapted from: CJ Freshway
If you're a fan of chicken soup and Korean food, you'll love CJ Freshway's Samgaetang.
Inside this aluminium pack hides an entire spring chicken, stuffed with glutinous rice, chestnuts, red dates, garlic and ginseng. The chicken is soft and tender, with the meat falling right off the bone. The broth has a thick consistency and taste wise, is comparable to what you'll get at traditional Korean restaurants here.
Image credit: Qoo10
Cooking it is insanely simple as well – just pop the entire bag in the microwave for 10 mins and voila! The portions are decently sized, so you can afford to split the meal with a friend.
Price: $10.50 – $12.50 (price varies amongst retailers)
Available at: Major supermarkets, Honest Bee & Qoo10
Unique instant food available in Singapore
With these 9 easy-to-prepare instant meals, no longer do you have to settle for plain old chicken noodles when you need a quick meal. Spice up your suppers at home with anything from healthy quinoa to restaurant quality ramen, and cure those late night hunger pangs.
Check out these articles for more content on quick and easy meals: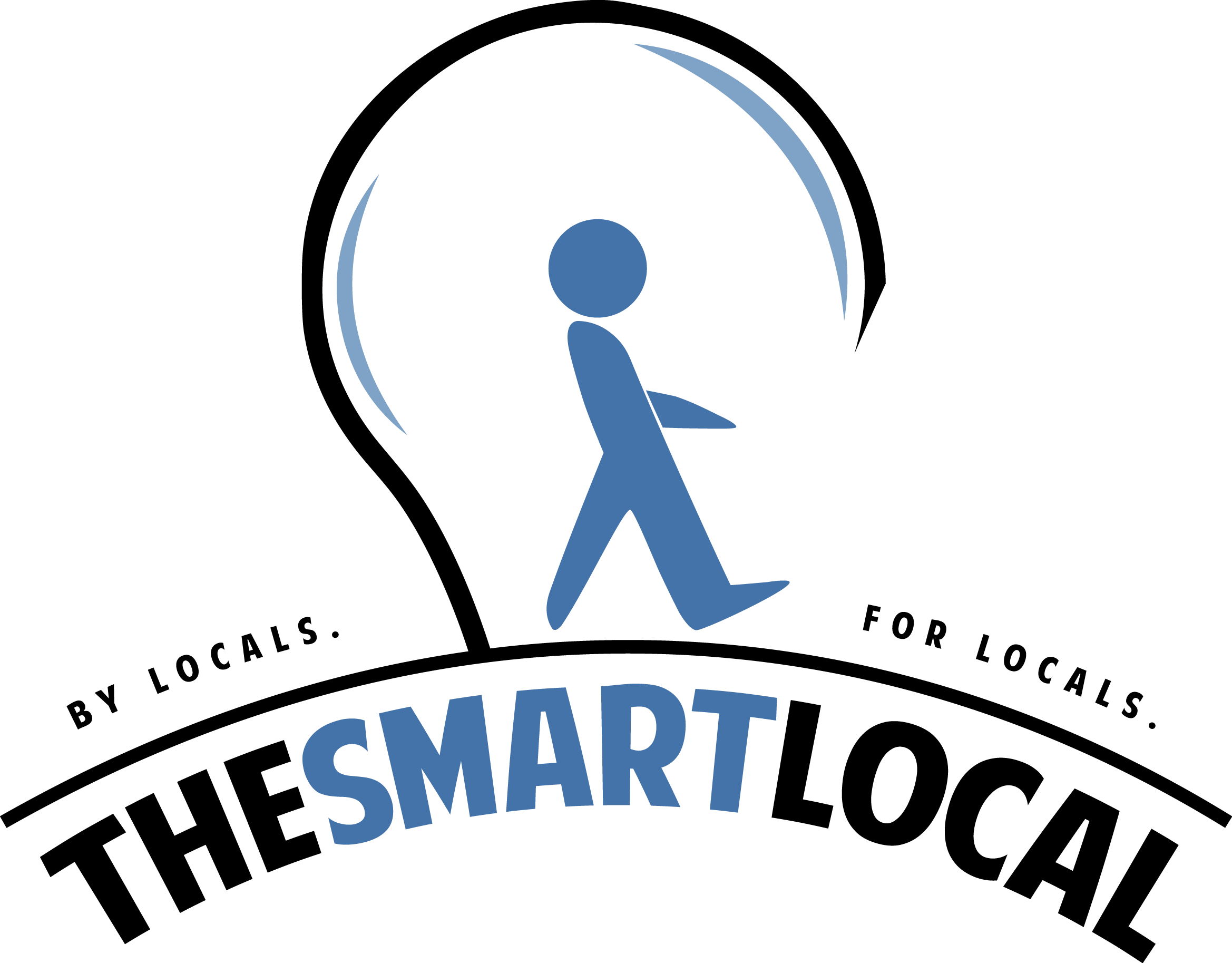 Drop us your email so you won't miss the latest news.