100% Authentic Taste
Instant noodles and microwave dinners are a guilty pleasure. They're our go-to solutions when the hunger pangs strike at midnight, or when we're too lazy to tapau food for dinner from the hawker centre. We can't live without instant food, even though we've all heard about how instant noodles make your hair fall out, or how all the salt in microwave dinners will give us high blood pressure.
Lucky for us, it's entirely possible to have these instant goodies with none of the guilt. With some careful switching around of ingredients, a normally sinful plate of microwave dinner can become a meal that's also good for you, complete with all the nutrients you'll need.
Prima Taste is known for their Laksa Lamian with legit laksa broth, and they've recently launched a new series of ready meals and instant noodles that claim to not only taste great, but are also healthy.
Sounds too good to be true? We put them to the test.
The Prima Taste Taste Test
Ready Meals
The first thing I realised about these Ready Meals is that they're so easy to cook. You tear a little hole in the packet to help vent steam, then chuck it into the microwave for 90 seconds. Tada. Done. Your bowl of rice, complete with gravy and meat, is ready.
What really intrigued me was the use of multi-grains in the Ready Meals. They use a mix of both white and brown basmati rice, as well as other grains like millet and barley. It sounds like a weird combination, but they're rich in prebiotics and fibre, helping with your digestion. I honestly couldn't taste the difference in the grains because it all seemed like rice to me. One of my concerns when it comes to healthy food is that it compromises taste – but that wasn't a problem with these Ready Meals.
As a matter of fact, my main quibble is that the portions aren't quite as filling as I'd like. However, the rich carbs and fibre content of these meals provides a solid supply of energy, so a little bit goes a long way. Besides, it's long been said that you should only be 70% full after a meal in order to prevent a massive food coma from occurring, and these definitely fill your belly just enough.
Here's what I thought about each of the different Ready Meals.
Chicken Claypot Rice
Probably the best out of all the four Ready Meals, this stuff is legit. I even found some grains that were charred, though it lacked the wok hei taste that you would get if the rice had really been cooked in a claypot. The fact that it comes with lup cheong (chinese sausage), chicken, and still-juicy mushrooms is a plus.
If you want to take this Ready Meal to the next level, pair with a veggie side dish like kangkong or broccoli. Just blanch the veggies before frying in a little oil to upgrade this claypot rice to a full meal that covers all your food groups.
Nonya Sambal Chicken With Rice
This was pretty delicious as well, but I felt that the sambal was too sweet and not spicy enough. There's enough gravy to go around to mix well with the rice so that every mouthful is a flavourful one, but not so much so that it becomes a sloppy mess that will splatter all over your clean white shirt.
Up this Ready Meal with a generous dollop of sambal to make it more fiery, or add other ingredients like chopped spring onions and a fried egg for extra colour and flavour.
Curry Chicken With Rice
I also found this a tad sweet for my tastes, but it smelt good. Nothing can really be as delicious as freshly-cooked curry that's been bubbling away on a stove, but this comes pretty close.
The best part of this entire Ready Meal is that the chicken doesn't come with bones. I've often wound up splattering curry sauce on myself while wrenching bits of meat off the bone, so you can avoid such unfortunate incidents
. To jazz up this Ready Meal, boil and peel some potatoes and mix well with the rice. Now it looks a lot more like the usual chicken curry we know and love.
Beef Rendang With Rice
After microwaving the packet, I took one whiff of it and the smell was absolutely glorious. The taste matched our expectations, and was pretty darn good for something out of a microwaveable packet. To up this beef rendang, try adding some chopped chilli to the mix to give it more of a kick.
Wholegrain Lamian
Eating just one packet of Wholegrain Lamian fulfils your minimum daily requirement of whole grains. They're made with 51% super fine wholegrain flour, which means that they don't have the rough texture we usually associate with anything 'wholegrain' – they're as smooth as hand-pulled noodles.
These two flavours of Wholegrain Lamian were nothing short of delicious. The wholegrain noodles used are springy, but not overly chewy, and the broth tastes as if I'd bought it from a hawker stall.
Cooking was also a straightforward process – just boil the packaged paste and powder, and add the noodles. The next thing you know, there's a piping hot bowl of noodles waiting for you.
Here's what I felt about the two flavours of Wholegrain Lamian.
Wholegrain Laksa Lamian
You can even prepare the laksa dry for variation, but it originally comes soupy!
This laksa is the best thing that has ever happened to the Singapore instant noodle scene. The broth tasted like it came from a real laksa stall, and is super flavourful. Slurp it down plain for 100% pure laksa goodness, or jazz it up by adding some fishcakes, prawns, or boiled eggs.
The noodles aren't the usual rice noodles you get with laksa, but their springy texture pairs well with the gravy.
Wholegrain Curry Lamian
This tastes a lot more like curry than the Ready Meal version, and is absolutely delicious. The broth has the perfect consistency, with every bite including a kick of flavour and spice. The noodles used are the same as the ones for the laksa, and they soak up the gravy perfectly.
Try adding some chicken and boiled potatoes to these noodles to make them taste just like the chicken curry noodles from your neighbourhood hawker centre. I added chicken to mine, and it definitely adds an extra layer of flavour and texture to the noodles.
Verdict
Tasty and convenient, Prima Taste has definitely got packaging our local favourites into plastic packets down to an art. The Ready Meals remind me a little of combat rations, but taste 10000x better.
Not only do these Ready Meals and Lamian taste authentic, they're also easy to prepare and actually good for you! They definitely have a place in my larder.
Great For You, And Great Taste Too!
I could wax lyrical for forever about how fantastic Prima Taste's products are, but then we'd be here till next year. Hawker food is known for being notoriously unhealthy, but these meals allow for a flavourful indulgence while still keeping things healthy.
I'm most impressed with the fact that Prima Taste managed to maintain the delicious authentic taste while using healthy ingredients most junk food lovers would baulk at. The fact that it's so easy to whip up is an added bonus. I can foresee these being an alternative option when we're sick of typical instant noodles.
These are handy for when friends come round and you want to whip up something easily with no fuss – each person can have whatever dish they desire, without you having to make a journey to the hawker centre.
They're also really good for the night owls among us, especially students mugging for exams. You need grub to feed your brain, and Prima Taste's healthy fare will go a long way in fuelling your midnight study sessions.
Here's something else they'd be good for: they're great gifts for friends or family who'll be overseas for extended periods of time – it's like a little taste of home they can bring with them.
You can get these Ready Meals and Wholegrain Lamian from major supermarkets, or online on Prima Taste's website.
---
This post is brought to you by Prima Taste.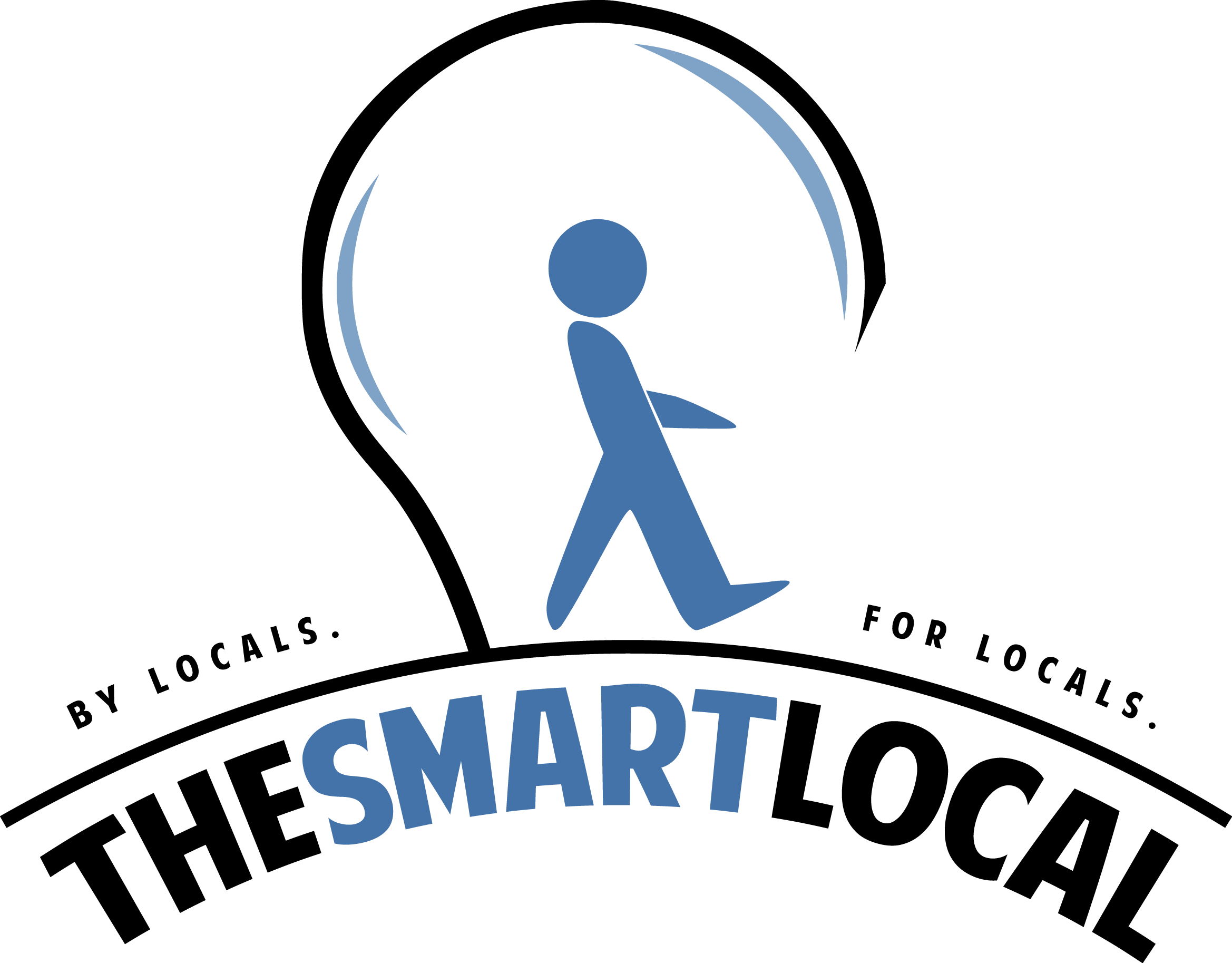 Drop us your email so you won't miss the latest news.