The Month Where Love and Prosperity Blossom
February's a great month for lots of people – the Chinese are ushering in the Lunar New Year and collecting a load of angbaos and all of us are feeling the love in the air when Valentine's Day comes about. But just because you're not in either of the above groups doesn't mean you should be left out the month's great and fun things to do.
Whether having a spontaneous staycation in a fabulous hotel suite for 8 or having an indoor picnic at a secret location, here's this month's new and fun things to do!
-EVENTS-
1. Rediscover the charm of Punggol through photography
If you've missed your chance to be part of our Toa Payoh #Instawalk, another one is just right around the corner. Happening at the idyllic Punggol area, you'll get to explore hidden gems and marvel at photogenic spots that you never thought was possible in the residential heartland. Case in point, the Punggol Waterway Park – lalang fields and gorgeous bridges to take a stroll during the afternoons, all scenic spots to up your IG game.
Apart from seeing our sunny shores in a new light, get to interact with influencers the familiar faces from The Smart Local. We don't want to spoil it too much for you but one of the areas may include a new Instagram Tree.
But in the meantime, keep a lookout for more information on our Facebook and Instagram pages.
Date: 27th February 2016
Time: To Be Announced
Tickets: Free Admission
Venue: To Be Announced
2. Have your portrait sketched at MAAD Pajamas
Not all flea markets are made equal, and the MAAD flea market sets the bar real high as an example of what every flea market should aspire to be. From 7pm till midnight, shop here for creations by local artists from fashion to daily essentials like bags, notebooks and knickknacks that'll spice up your room.
Apart from shopping, those accompanying their friends or bae can pop by the portraits booth, where over 50 artists, illustrators, and art enthusiasts are ready to sketch your portrait. All of this while you get serenaded by local musicians. And if you like any of the portraits, you can purchase it for $20 and hang them in your room!
Date:: 5th February 2016
Time:: 7pm – 12am
Ticket: Free Admission
Venue: Red Dot Design Museum
3. Marvel at the majestic treasures of the world from The British Museum

Some believers think it was THIS very mummy that sank the RMS Titanic Source
We all know the story of the Titanic which sank in 1912 – it hit an iceberg and down it went. But some conspiracy theorists believe it's an 'unlucky mummy' that brought the liner to its demise. The story goes that the 4 tomb raiders who found this mummy were struck ill while carrying it out from its tomb, and the mummy fell into the British Museum's possession. At the British Museum, photographers commissioned to take photograph the mummy all passed away from mysterious illnesses.
At the Majestic Treasures from the world exhibition, you'll get to see for yourself how this mummy looks like, along with other artefacts that is seeing the day of light for the first time in Singapore – including one that's over 800,000 years old!
Can't seem to get yourself excited over these relics that's just too far off our sunny shores? Apart from objects from around the world, including gold jewellery from ancient Mesopotamian graves, the exhibition will showcase a collection of our very own Sir Stamford Raffles. From a Javanese Mask to a kris and scabbard, walk through the time warp and see two million years of culture and history in one place.
The little ones can even embark on a journey on the Young Explorer Zone, where they'll collect cards and sheets and partake in activities where they can learn history in a much more interactive manner.
Date: Until 29 May 2016
Time: 10am – 7pm
Tickets: $14 – $16
Venue: National Museum of Singapore, 93 Stamford Road, S178897
4. Explore Chinese Music and Art make a modern comeback at Huayi Festival
Being a top 40s kinda guy, I always thought that Chinese music and art are reserved for the older generation – I never quite understood the notion of indie-pop in Chinese music. Can you imagine Lana Del Rey, but in Chinese? In this year's Huayi Festival, immerse yourself into a whole new world of Chinese culture like never before. And yes, one of the acts includes an indie pop concert sung in Mandarin.
From finding out how different the world would be if Shakespeare was Chinese to watching a man dance with his lady of the hour – in the form of a robot – the festival breaks preconceived notions you may have had of Chinese art and culture.
Not convinced? Here're 8 reasons why you should attend the Huayi Festival!
Date: 12th – 21st February 2016
Time: Varied, depending on show attended
Tickets: Varied, depending on show attended
Venues: The Esplanade
5. Join Singapore's first indoor picnic at a secret location
ANDSOFORTH holds curious events in Singapore: theatrical dinners. From the moment you step into an ANDSOFORTH event, you'll feel like you're part of a theatre act, with a storyline, actors, and food that all match the theme of the day.
Set at a location only known to participants, the selected space will be transformed and decked out to look like a lush green lawn complete with clouds, sunshine and gorgeous weather – every picnic goer's dream come true. Plus, all you have to do is bring yourself – picnic baskets filled with goodies like pastries, sandwiches and cakes will be provided! There are 3 time slots* to pick from to cater to your schedule.
Read our review of a previous ANDSOFORTH event here.
*We hear the night slot has more alcohol surprises in their baskets!
Date: Last 3 Weekends of February
Time: 11am-2pm (Hearty Lunch Basket) | 3pm-6pm (Hi-Tea Basket) | 7pm-10pm (Extra Booze Basket)
Tickets: $68 – $78 via AndSoForth
Venue: Undisclosed
Website
6. Celebrate The Projector's birthday at a goth party
Every indie child's favourite cinema The Projector is turning one and they're inviting you to share its birthday! Premiering a new film What We do in The Shadows, this mockumentary follows the life (or death) of three vampires as they learn to navigate the 21st century. From trying to get in the hottest club in town to understanding how an iPhone works, this film promises tears of laughter from start to end.
And if you still have your Halloween costume from last year, all the better. With the theme being gothic vampire, come in your wackiest outfit and share drinks and laughter, and good company!
Date: 13th February 2016
Time: 10:30pm
Tickets: $11-$13 via The Projector
Venue: #05-00, Golden Mile Tower, 6001 Beach Road, Singapore 199589
7. Watch Russell Peters live at his Almost Famous World Tour
For those who missed the show last year, the world's favourite and unabashedly "racist" comedian is back in Singapore for a few evenings of jokes and endless laughter. For those who saw him in action the last time he came, be glad to know that this show will feature added segments on top of the recurring set.
Known for interacting with his audiences, try to snag a front seat for you might just be the "lucky" one Russell picks for some hearty banter. Just make sure to have cold water you can apply to your wound when his jokes burrrrrn you. The normal caveats here for standup comedy apply: give this a miss if you're easily offended – you don't want to waste a hundred bucks by leaving midway through his show!
Date: 15 February 2016
Time: 8pm
Tickets: $108 – $228 via Sistic
Venue: Suntec Singapore Convention & Exhibition Centre Level 6, Hall 601 – 604
8. Sing for a live audience for the first time in your life
For those who love to sing and have a great time, why be a bedroom superstar when you can share your talents with the world? Having had 2 successful runs, CosyMic Sunday returns for a third edition – this time however happens at the outdoor amphitheatre of Goodman Arts Centre.
A closed door event for music enthusiasts, simply send in your demo tape to the organisers and you could be singing for a live audience. What's more, this is the perfect time to get to know more aspiring singers and even form a band if you're lucky.
Date: 28th February 2016
Time: 2pm – 6pm
Tickets: $2
Venue: Goodman Arts Centre Amphitheatre
9. Learn to craft your own accessories
You could be an aspiring designer with plans to be the next Versace, or simply love to make your own handicrafts. Whichever it is, take your passion and interest to a new level at the brass cuff making workshop.
From forming, hammering, throwing the brass into fire and bending it into shape, you'll be experiencing first hand the art of metalsmith and how it goes beyond taking a pair of pliers and mindlessly bending a metal piece.
By the end of the session, you'll get to bring home your one-of-a-kind signature creation. And if naysayers say it ain't pretty, ask them if they've ever made their own accessory – if not, pfft.
Date: 13 February 2016
Time: 2pm – 5pm
Tickets: $95 via ItchyFingers
Venue: Sarah and Schooling, 1 Jalan Pisang, #02-01, Singapore 199069
10. See an art exhibition of Singapore's most historic flea market

Source
One By One Metre Space is an exhibition that explores transitory spaces and the effect it has both culturally and physically when the Thieves Market is cleared for development of the Jalan Besar MRT station.
Titled after the store space each thieves market booth has, it showcases a mixture of portraits and actual replicas of several booths from the original market. You'll learn to see this historic site in a different light – as much more than just a second-hand dumping ground.

Source

Source
Date: Until 21st February 2016
Time: Weekdays 3pm – 8pm | Weekends 1pm – 6pm | Closed on Monday and Tuesday
Tickets: Free Admission
Venue: Flaneur Gallery , 129 Jalan Besar, Singapore 208847
-THINGS TO DO-
1. Usher in the new year with a hair makeover in your lucky color
Apart from spring cleaning and decking the house with CNY goodies and decor, another reason we love the Lunar New Year for the shopping and red packets. This year, usher in the festive season with a fresh new look – and not just with clothes. To ensure your huat game is super strong, L'Oréal Professionnel put together a list of stunning looks for every zodiac, incorporating each sign's lucky colours into the look.
For the office-bound oxen, subtle highlights of gold and matte green is the best way to jazz up your tresses without your boss seeing red. As for those born in the year of the monkey, embrace your creative gene by turning it up with an ash blue ensemble.
And you don't have to worry coming out of the salon looking like a lion dance troupe – 11 of our colleagues went for a complete makeover and boy do they look good!
2. Plan a party staycation at the quirky Hotel Jen Tanglin
When V-day comes around, the world is split into two – the couple who cannot wait to be out and about, and the the singles who just want to stay at home and not have to deal with the world. If you happen to be the latter, spare yourself from absolute boredom and gather your single gals for a fabulous weekend staycation!
With suites accommodating up to 8 people, Hotel Jen Tanglin is a mecca for staycation lovers. And it's not just the quirkiness of the rooms we love – from free alcohol and mixers to food available round the clock, you can even rent bikes and GoPros for free to explore town with!
We had the chance to experience Hotel Jen Tanglin first-hand and thoroughly enjoyed it. Who needs a man anyway?
3. Ditch the movies and venture outdoors with bae
I've lost count of the number of times my happily-attached friends have complained to me about how they want to have a date that's not just a dinner and movie.
If you're facing the same problem – being an unconventional adventure-loving couple who desperately needs more novel experiences, we might have just the solution. From swimming with wildlife at Adventure Cove to paddle boating by the bay with bae, you can even zipline through a jungle canopy from a 15 meters platform – how awesome is that?!
The list of exhilarating paktor ideas are aplenty, and here're just 10 activities to start you of!
4. Have a CNY getaway without burning a hole in your wallet
Source
One of the perils of having a small extended family is definitely the small angbao count and long week of doing nothing after you're done with visiting – and that usually lasts for half a day. This year, take a quick escape from the mundane and run off for a quick getaway. And here's the cherry on top of the icing: everything's can be below $300.
And just so you know, we're not just referring to Malaysia, we're talking Vietnam, Thailand and even Sri Lanka. One of our top picks goes to a 3D2N trip to Bali. After a day of relaxing at the famed Kuta Beach, retire the night at the Pan Pacific Nirwana Bali Resort – a grand villa that sits atop a private cliff, offering you magnificent views that'll get you back to zen mode.
Check out our article here for more uber luxe travel destinations without breaking the bank.
5. Round up your friends and visit a selfie studio for the first time
Remember back when neoprints were a thing? Yeah, that's so 2007 – cramming a crowd of 7 friends into a miniscule photo booth meant for 3. Though that fad passed as we graduated secondary school, nostalgia still hits whenever I walk pass the arcade.
We've discovered a completely brand new thing to do in Singapore that will bring all these memories back. Offering you and your friends an entire room's worth of space and backdrops, this selfie booth also provides costumes and accessories for those who wants to be a lil funky. We experienced it for ourselves while filming an episode for Singaporeans Try and it was SUPER FUN!
Address: Bugis Village, 239A Victoria Street, Singapore 188029 Walking distance from Bugis MRT
Opening Hours: 10am – 10pm daily
Contact: +65 67347848
Website
6. Have a romantic V-Day dinner at SAFRA Mount Faber
Still racking your brains over where to bring bae during V-Day? A dinner package titled The Season for Love by SAFRA Mount Faber has a solution that both your boo and wallet will love. Starting with a lavish 4-course dinner and dessert by Cream and Custard, an extra lucky couple will even win a 2D1N staycation package at The Quincy Hotel.
And by the way, you don't have to painstakingly travel half the island to get that overpriced bouquet of roses – the package covers that too. Find out here how you can get the experience for just $100/140 (Safra members/non-members) here.
Date: 13th February 2016
Time: 5:30pm – 7:30pm | 8pm – 10pm
Tickets: $140 non-SAFRA members | $100 SAFRA Members
Venue: The Wine Kakis @ SAFRA Mount Faber
7. Dine at an unconventional kopitiam
I've been cafe-hopping for a year now, and frankly, the novelty is starting to wear off. I mean, most cafes essentially sport the same look and vibe, and I count my blessings if the brunch menu offers something other than Eggs Benedict. If you feel the same way, a new food concept is on the rise.
Fusing kopitiam vibes and insta-worthy creations, you can now reclaim a piece of childhood without sacrificing your refined palette. Take for instance, Five Square, a seemingly atas bistro that is actually a food court. With fusion dishes here like chicken rice and pineapple fried rice paella, there are stalls bound to satisfy everyone's tastebuds.
No more stressing over which cafe to go now – it's like a whole line of cafes next to each other. We've uncovered 10 of such new age kopitiams you have to see to believe. Check them out here!
8. Partake in the CNY festivities and throw a $2 orange for luck!

Source
For those who need an extra dose of luck and prosperity for 2016, forget spending hundreds of dollars buying four leaf clovers. Instead, head over to Chinatown Point and make a wish at the lucky banyan wishing tree. Simply purchase an orange wishing charm – a red packet tied to an orange, make a wish, and toss.
Apparently, if the charm stays on the tree, any wish you made will come true! And before you say this is simply another fad to take your money, the $2 you forked out goes to a charity home. And while you're at it, take the opportunity to explore the Chinatown area and see the festive lights and decor that fills the street.
Date: Until 14 February 2014
Time: 11am – 9pm
Venue: Chinatown Point
9. Go budget cafe-hopping
Alright, so you still love cafes. If you find yourself constantly swinging between wanting to save money and visiting the best cafes in Singapore, here's how you can have the best of both worlds.
Visit Montana for a sweet treat to perk yourself up during midday. How does a red velvet stack sound? Layers of strawberry ice cream and waffles atop each other and a splash of rose syrup to deck up the level of decadence. How can this kind of heaven exist for just $11?!
These aren't the only places where budget meets great quality. Check out these 15 other cafes under $15.
10. Explore the hidden gems of our CBD
In the densest part of our concrete jungle that is the CBD area, it's hard to revel in the idea that there's anything fun or worth making a special trip down for. I mean, it's our financial and commercial district, what else is it good for other than work… right? If that's what you think of the business district, we don't blame ya. This might come as a surprise, but the CBD is home to many secret enclaves that most of us who work there don't even know about.
Case-and-point, the Singapore Musical Box Museum. Hidden in a temple facade, the museum displays musical boxes that were the 1800s' answer to our iPods. Marvel at the intricate designs and rustic charm these antiques bring. From locally made treasure to international music boxes flown from Germany, Switzerland and the USA, the museum also holds a music box that was on the Titanic!
The museum isn't the only hidden gem in the CBD area, check these 10 places out!
Celebrate February!
I may be no grand Feng Shui master, but my projection for the month of February is that there would be a whole lot of fun times and memories to be made. And yes, just because you're single or not Chinese, doesn't mean at all you can't peruse in the air of love and prosperity.
Use this month to rekindle relationships you may have neglected thanks to work and what not, for we never know what it could lead to. May your February be as awesome as you!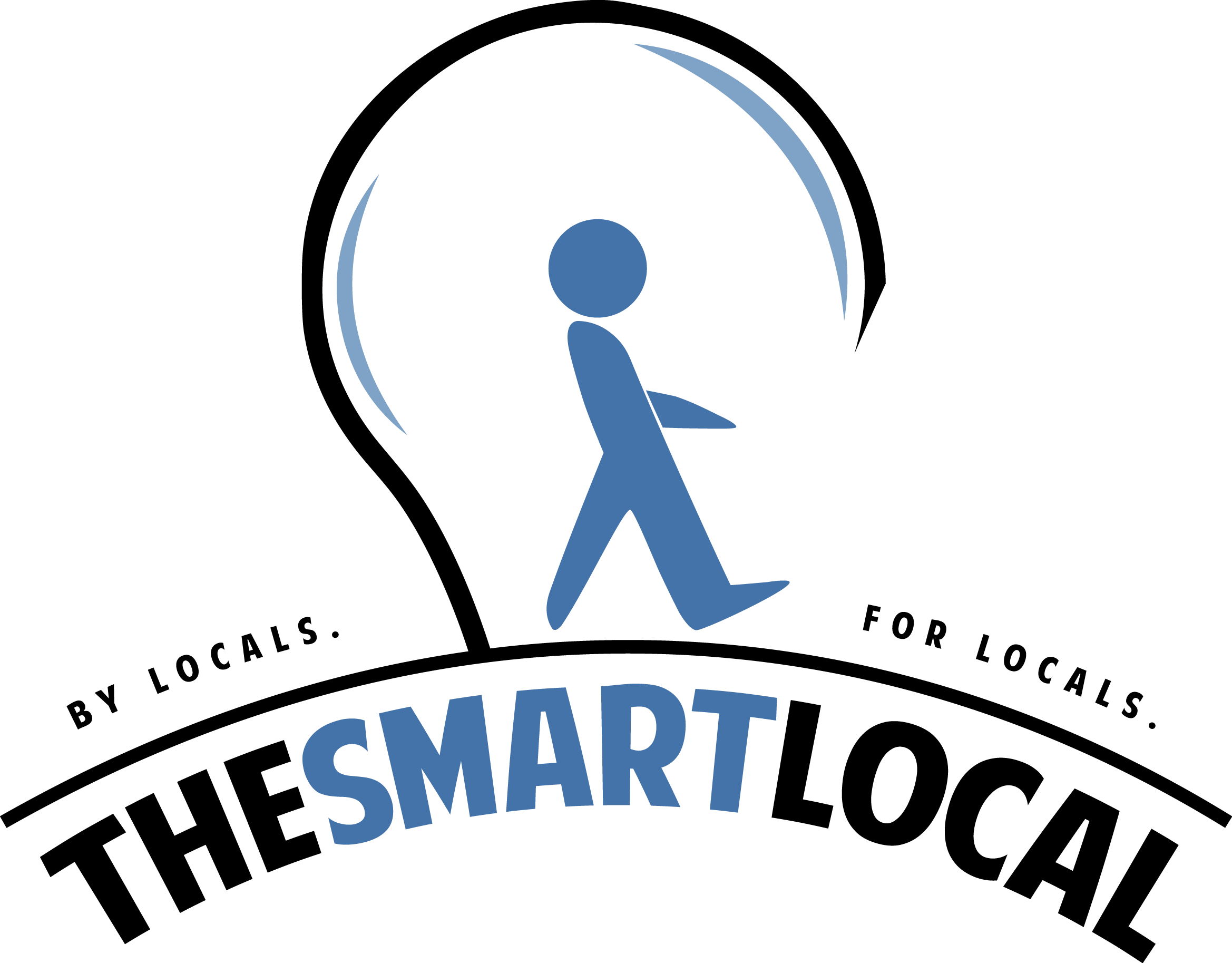 Drop us your email so you won't miss the latest news.