Brunch Of Champions
I recently decided that I should begin attempting to be a responsible adult, which meant managing my own expenditure and not waking up in the PM every weekend. However, my unhealthy attachment to brunch has been making the former a very challenging task – cafe hopping can be a rather expensive hobby, especially if your appetite is as insatiable as mine.
So, to facilitate your brunch adventures without burning a hole in your pocket, here is a list of 15 brunch spots under $15!
1. On The Table
We've all heard of Lola's Cafe, but what about its sister cafe, On The Table? This cafe carries the former's hot favourites like its Crispy Honey Wings ($10), as well as appetizing dishes of its own, such as the buttery Ultimate Croissant ($14) with bacon, ham, scrambled eggs and cheese.
On The Table also emulates the cosy ambience of Lola's Cafe, with its high ceilings, unfinished floors and sense of space, making it an ideal brunch spot.
Address: 118 Pasir Panjang Road, Singapore 118541
Opening hours Tues – Thurs 11am – 10pm, Fri 11am – 10.30pm, Sat 10am – 10.30pm, Sun 10am – 10pm, closed on Mondays
2. Montana
The recently rebranded and reinvigorated Montana a humble urban cafe serving all-day brunch-style food and gourmet coffee, brings you innovative takes on waffles that are bolder and better. The only hard part is deciding which to get, but their new rendition of Red Velvet Waffle Stack ($11) with strawberry shortcake ice cream and white chocolate rose syrup is a winning combination. Students from certain institutions get an additional 10% off!
Address: #02-25, 1 Selegie Road, Singapore 188306
Opening hours 8am – 9.30pm daily
3. Stateland Cafe
Bored of the classic Eggs Benedict? Try Stateland Cafe's local spin on it: the Laksa Eggs Benedict ($14.90). This vintage-industrial themed cafe also impresses with its moreish sweet treats. They do some wicked waffles (from $9.90), crispy on the outside and fluffy on the inside; their thick-cut honey toasts (from $11.90) are also a must-try. In short, Stateland Cafe certainly knows how to do an innovative and scrumptious brunch.
Address: 30 Bali Lane, Singapore 189866
Opening hours Mon, Wed, Thurs, Sun 12pm – 10pm, Fri – Sat 12pm – 12am, closed on Tuesdays
4. Pies and Coffee
You guessed it right – Pies and Coffee serves amazing pies and coffee. Think generous portions of premium fillings encased in a crispy, buttery crust – a must-try is their Beef Cheek Pie ($11.90). This cafe boasts a menu that also serves items such as pastries and pastas that are worth a try.
All of their 4 outlets are modestly furnished and look unassuming, but don't let this deter you from giving this gem a go.
Address: #01-02, 35 Rochester Drive, Singapore 138639
Opening hours 9am – 11pm daily
5. W39 Bistro and Bakery
Comfortably nestled on a side street along West Coast Road, W39 is a well-loved cafe perfect to spend a lazy day in. Also try their Eggs Benedict ($15), uniquely paired with shredded braised lamb shank and mushrooms instead of the usual accompaniment of ham; they also serve dishes like Nyonya Mee Siam ($9.50) to cater to the local tastebuds.
The cafe's bright and colorful interior gives off a youthful, whimsical vibe. Overall, worth a travel to the far side of Singapore for.
Address: 39 Jalan Mas Puteh, Singapore 128637
Opening hours Tues – Fri 11am – 10pm, Sat – Sun 9am – 10.30pm, closed on Mondays
6. Old Hen Coffee Bar
Old Hen Coffee Bar is a relatively new, small shoebox cafe that has been making its rounds on social media since its opening. Their signature cold brews ($6+) are also all you need to beat the sweltering Singapore heat. Their food options are not the most extensive, but whatever they lack in quantity, they certainly make up for in quality – all for less than a tenner at that!
Special mention also goes out to the impeccably sincere service of the three chaps behind Old Hen Coffee Bar – they are always open to feedback on how to better your brunch experience!
Address: 88 Rangoon Road, Singapore 218374
Opening hours Mon, Wed – Fri 12pm – 10pm, Sat 10am – 6.30pm, Sun 10am – 10pm, closed on Tuesdays
7. One Man Coffee
A cafe by day and pizzeria by night, One Man Coffee is an interesting cafe that is definitely doing brunch right. Their menu is also rather small but caters to any tastebud – even a regular like me won't bore of their food. Their Gashouse Eggs ($10), oozy eggs-in-a-hole bettered only by their phenomenal bacon jam, is the ultimate eggporn dish.
You can even head over to the other eateries along Upper Thomson for round 2 of Bak Chor Mee or some ice cream if you're feeling peckish!
Address: 215R Upper Thomson Road, Singapore 574349
Opening hours 9am – 5pm daily
8. Flock Cafe
The Tiong Bahru district is all but lacking in the cafe department, and Flock Cafe is a strong player in the game – it's even recently opened its second outlet in Ghim Moh. Their food options are always reliable, and I personally swear by the sinfully indulgent Banana French Toast with Crispy Bacon ($13.90).
Address: #01-25, 78 Moh Guan Terrace, Singapore 162078
Opening hours 8am – 6pm daily
9. Sunday Market
Sunday Market doesn't serve your usual brunch fare. Inhabiting a quirky space with brick walls and retro furnishings, their menu is equally innovative, with Asian fusion dishes such as Pancakes with Garlic Hoisin Roasted Duck ($12.90). For dessert, you cannot skip their best-selling Bangkok Toast ($10.90), cinnamon thick brioche with matcha custard and thai milk tea ice cream.
Visit this cafe every day if you like, not just on a Sunday – its extensive menu means you'll never bore of their food!
Address: 22 Lim Twa Tow Road, Singapore 547772
Opening hours Mon, Tues, Thurs 12pm – 10pm, Fri 12pm – 11pm, Sat 9.30pm – 11pm, Sun 9.30am – 9pm, closed on Wednesdays
10. Park Bench Deli
If you find this name familiar, that's because Park Bench Deli has built up quite a following with its pop-ups, before finally settling down in a space to call its own. Think melt-in-your-mouth Kong Bak (braised pork belly) Banh Mi ($14), a satisfying Southern Fried Chicken Sandwich ($14), and more.
Warning: their insanely generous fillings means you will get your hands dirty, but every bite makes it worth it.
Address: 179 Telok Ayer Street, Singapore 068627
Opening hours Mon – Fri 8am – 6pm, closed on weekends
11. Rise & Grind Coffee Co.
If you're after unconventional brunch dishes, Rise & Grind is your place. Serving brunch fare with a Mediterranean twist as well as the classics, each dish is packed with colorful flavours.
Here's an eggy affair to try out: behold the Avo-ka-dukkah ($15), a symphony of Guacamole, grilled halloumi cheese, dukkah, roasted cherry tomato, baby spinach, Greek yogurt, and poached eggs on toast.
Address: #L1-CA1, Plaza (Opposite DBS bank), Jalan Anak Bukit, Singapore 588996
Opening hours Mon – Thurs 10am – 9pm, Fri 10am – 10pm, Sat 9am – 10pm, Sun 10am – 9pm
12. Drury Lane
You won't miss Drury Lane's bright red shopfront among the row of shophouses along Tanjong Pagar. For the remotely health-conscious, Drury Lane's Eggs Benedict ($12) comes with turkey bacon rather than regular bacon – hopefully that makes you feel slightly better about indulging in brunch! Also, don't even try to resist the tempting display of bakes that greet you as you enter the cafe. That slice of carrot cake will break down all the barriers you've ever erected around your heart.
Address: 94 Tanjong Pagar Road, Singapore 088515
Opening hours Mon – Tues 8am – 6pm, Wed – Fri 8am – 10pm, Sat – Sun 9am – 6pm
So you CAN buy happiness
How can you put a price on pure joy? That being said, saving a good few dollars here and there can go a long way… towards having more brunch. Who's complaining?
Happy brunching!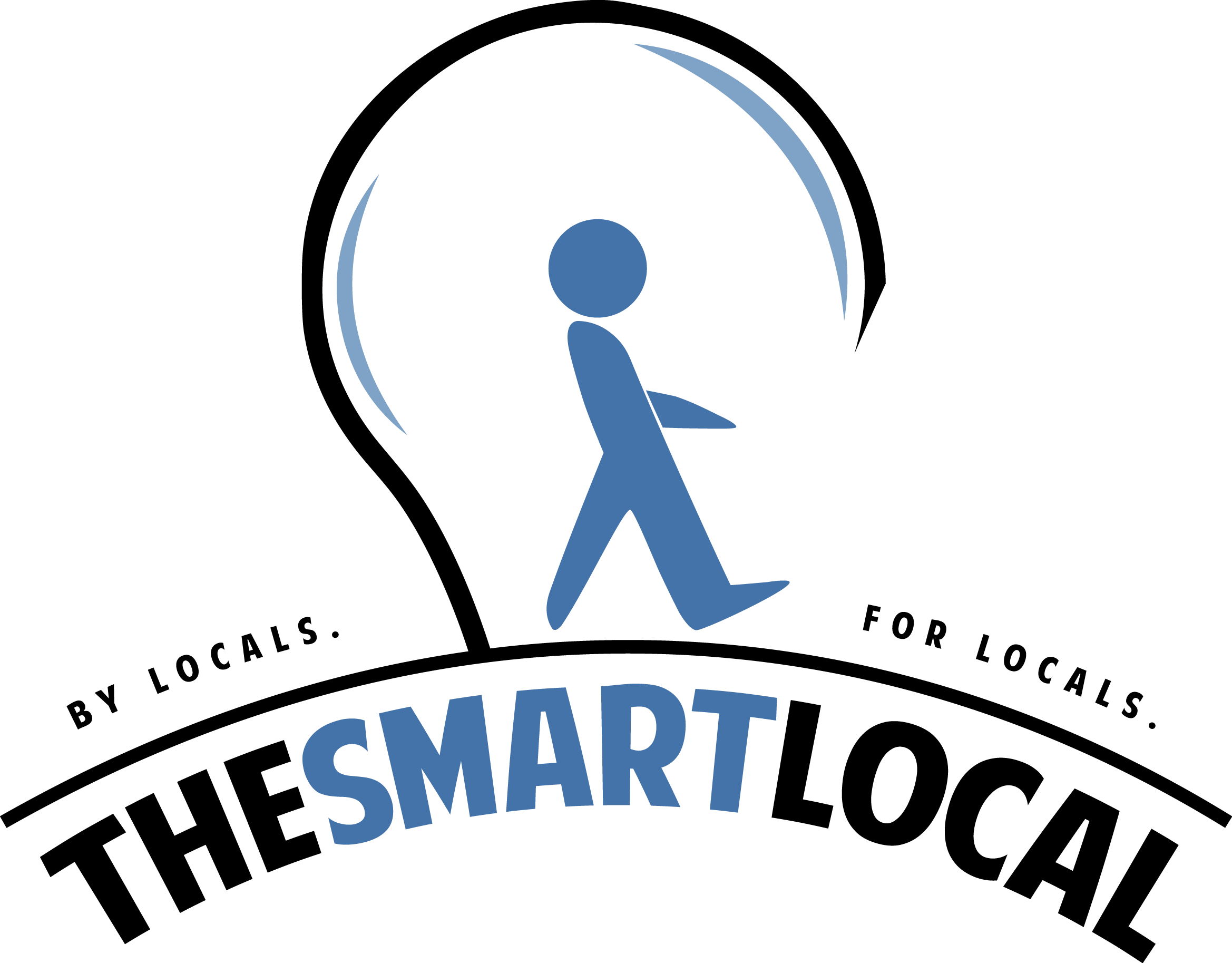 Drop us your email so you won't miss the latest news.