Guilty pleasures from the sea
Now let's take a break from all the hipster café hopping and go back to a more traditional dining experience with seafood. I'm sure after being adventurous and experimental with all the quirky and innovative cafés, there is an urge to wind down with something more familiar. There are plenty of seafood restaurants out there and I know they can be either a hit or miss affair, that's why you need this list of 13 seafood restaurants that are bound to make you happy.
1. One Seafood Restaurant
If you're in the mood for some fresh, good quality seafood cooked Chinese style, then you should definitely check this place out. The dishes served here have traditional Chinese cooking elements with a fine dining twist. Admittedly the food doesn't come cheap, but there are plenty of set menus to choose from to cater to your needs, plus you will get what you paid for and won't be leaving disappointed.
One Seafood also caters to special events or functions, so if you're thinking of hosting a birthday party, or planning a wedding, this place is one to consider.
No Pork. No Lard.
Address: Lot 510, Jalan Bukit Bintang, 52200 Kuala Lumpur.
Contact: 03 2143 3323 or 03 2143 9919
Website: http://oneseafoodkl.com/
https://www.facebook.com/1seafood
2. Shucked Oyster and Seafood Bar
Oyster fans rejoice! If you're craving for some fresh oysters, look no further than Shucked Oyster and Seafood Bar. The oysters here come in different types like Irish Premium, Dutch Native, Creuse, etc. Whether cooked or raw (maybe both?), you will surely find something that would fit your fancy. Besides oysters, there are also a variety of other fresh seafood to choose from, notably their salmon. Wine lovers would be happy to know that this place also serves a variety of wine that won't put a dent in your wallet. Best of all, this place doesn't have service charge, for real!
Pork Free.
Address: B.I.G. Supermarket, Lower Ground Floor, Publika Shopping Mall, Solaris Dutamas, 50480 Kuala Lumpur / T-K03, 3rd Floor, The Gardens Mall, Mid-Valley City, 59200 Kuala Lumpur.
Contact: 03 6209 1739 (Publika)
Website: http://www.shuckedoysterbars.com/
https://www.facebook.com/ShuckedOysterBars
3. Southern Rock Seafood
The owner of Southern Rock Seafood (SRS) is a wholesale fishmonger who teamed up with the owner of Magnificent Fish and Chips Shop, and the result is a seafood restaurant that sells amazingly fresh seafood. That also explains why SRS is both a kitchen and fishmonger. Operated by the same folks from Shucked, this place serves Western-style seafood with rave reviews from guests. Despite not having an extensive menu, what really draws people in are the quality of the dishes served. Do keep your eyes peeled for their catch of the day, you never know what kind of surprise awaits!
Pork Free.
Address: 32 Jalan Kemuja, Bangsar 59000 Kuala Lumpur.
Contact: 03 2856 2016 (for SRS Kitchen) 1800 88 3474 (for SRS Fishmonger)
Website: https://www.facebook.com/southernrockseafood
http://www.southernrockseafood.com/
4. The Fat Fish
Similar to SRS's concept, The Fat Fish is a place where you can either opt to dine in, or just purchase their seafood or meat to-go. Since it's a deli café, the place is quite small and seats are limited, so it's better to book ahead to ensure seats. Their wide selection of seafood and meat, however, makes up for it. Whether you're in the mood for pan-fried salmon or grilled steak, this is the place to be.
Pork Free.
Address: 15-05, Mont Kiara Shoplex, Jalan Kiara, Mont Kiara, 50480 Kuala Lumpur.
Contact: 013 261 3777
Website: https://www.facebook.com/thefatfish.sb/
http://www.thefatfish.com.my/
5. Kin San Kichi Japanese Restaurant
According to loyal patrons, Kin San Kichi has existed for almost a decade. Tucked away from the main roads of Desa Sri Hartamas, this restaurant serves affordable Japanese cuisine with a barbeque option. Although the interior admittedly could use some work, their food makes up for it. As with any Japanese restaurant, salmons are a must, and theirs have been raved to be delicious and good value for money.
Non-Halal.
Address: 16, Jalan 27/70a, Desa Sri Hartamas, 50480 Kuala Lumpur.
Contact: 03 2300 3889
6. Shabu Garden
Shabu Garden is a shabu shabu steamboat restaurant that aims to serve a better customer experience by providing individual pots for each customer, instead of having one big pot in the middle to be shared with others. This results in a more catered experience, where you don't have to worry about compromising on the soup base, or the food chosen. You can take your pick among the wide selection of sets available which include seafood, sliced meat, homemade meatballs etc.
Non-Halal.
Address: No 3G & 5G, Dinasti Sentral, Jalan Kuchai Maju 18, 58200 Kuala Lumpur / No 53, Jalan Manis 4, Taman Segar, 56100 Cheras, Kuala Lumpur.
Contact: 03 7984 7033 (Kuchai Lama) / 03 9133 7355 (Cheras)
Website: http://www.shabugarden.com/
https://www.facebook.com/ShabuGardenRestaurant/
7. Muhibbah Seafood Restaurant
For those craving for something spicy, maybe try this place out? Muhibbah is a seafood restaurant that serves Chinese cuisine with Thai influence that has a history of nearly three decades. It used to be located at TTDI, but has since moved to a bigger premise. The Chinese-Thai food hybrid is one of the selling points of the restaurant. Think your favourite taucu lala and a bowl of tomyam served on the same table, I think that's a pretty amazing combination. The food here are also considerably affordable and most importantly delicious, by popular opinion.
Halal.
Address: Lot 2851, Jalan Seri Penchala, Kampung Sungai Penchala, 60000 Kuala Lumpur.
Contact: 03 7727 3153
8. Kurata Japanese Fine Dining
If you're up for something fancier and have the extra money, definitely swing by this place. You know how it is with fine dining where you pay a certain amount of money expecting to receive what you've paid for, though unfortunately that's not always the case. However, with Kurata you can expect to be presented top-notch dishes using only fresh and succulent seafood imported from Japan. Food here are authentically Japanese with a contemporary twist, prepared by chefs with years of experience (one of them with 20 years of experience!). Rest assured it'll be a dining experience to remember.
Pork Free.
Address: Jalan Sultan Ismail | Parkroyal Kuala Lumpur B1, 50250 Kuala Lumpur.
Contact: 03 2110 0226
Website: https://www.facebook.com/JapaneseFineDiningKurata/
http://kurata-kl.com/
9. Dancing Fish
Dancing Fish is not exactly a seafood restaurant per se, but it is still worth mentioning as it has been hailed one of Kuala Lumpur's Top 20 Restaurants by CNN KL in 2012. Despite not titled an "official" seafood restaurant, there are still plenty of seafood served here, cooked Malay-Indo style. Their signature dish is the restaurant's namesake itself – Dancing Fish. It is a deep fried fish that is crispy on the outside and tender on the inside, and you can choose from a selection of sauces to have your fish cooked in. I would say this restaurant is a place with great food at reasonable prices.
Pork Free.
Address: Lot T120, 121 & 122, 285, 3rd Floor, Bangsar Shopping Centre, Jalan Maarof, Bukit Bandaraya, 59000 Kuala Lumpur.
Contact: 03 2095 6663
Website: https://www.facebook.com/DancingFishRestaurant/
http://www.dancingfish.com.my/
10. Yamaguchi Fish Market
Yamaguchi is designed in a way that it resembles a fish market where you can select the seafood you wish to eat and the chef will prepare it for you. There is also an a la carte menu if you'd rather have a mixed platter. With catches ranging from French oysters to white snappers, geoducks to king crab, this place is truly a seafood lover's little heaven. Besides the guaranteed freshness of the seafood, you can also look forward to having your food cooked in different styles like kam heong or petai sambal shrimps, claypot or curry fish. Prices here range quite a bit, depending on the seafood you opt for, but definitely worth a try. I'm sure you won't be disappointed!
No Pork. No Lard.
Address: 16, Jalan Kampung Pandan, Kelab Golf di Raja Selangor, 55000 Kuala Lumpur.
Contact: 012 268 2816
Website: https://www.facebook.com/YamaguchiFishMarket/
11. Pince & Pints
The first outlet of Pince & Pints in Singapore had people lining up, and their much anticipated second branch in KL got people excited. This place serves nothing else but lobsters cooked four different ways, however this kind of specializing is exactly the restaurant's selling point. Their lobsters are self-imported so you can be rest assured they are as fresh as can be. For their KL branch, they exclusively sell a dish called Lobster Noodles which reminds me of the Chinese prawn noodles, but with lobster. Lobster lovers, this is your calling!
Pork Free.
Address: No 32, Jalan Telawi 5, Bangsar 59100 Kuala Lumpur.
Contact: 03 2201 3233 / 017 880 0871
Website: https://www.facebook.com/pinceandpintskl/
http://pinceandpints.com.my/
12. Kai's Plato
What's unique about Kai's Plato is that they encourage you to eat with your hands. Once you have ordered your desired platter, it will be served in the middle of the table where only tongs are provided to pick up your food. This might turn off some people who don't like eating with their hands, but I personally think it makes for a fun dining experience. Besides, they don't just serve seafood here; they also pride themselves in serving a wide selection of wines, so much so that there is a wine buffet available. For reals.
Pork Free.
Address: A-1F-3, Garden Office @ Encorp Strand, No. 12, Jalan PJU 5/1, Kota Damansara, 47810 Petaling Jaya.
Contact: 017 283 2883
Website: https://www.facebook.com/KaisPlato/
13. Just Seafood
Just Seafood is another restaurant on the list that serves high quality, fresh seafood. Oysters here have been claimed to be so fresh that they managed to make even the pickiest eaters happy. Their standout dish has to be the Australian Seafood Feast which is a three tiered set with US air flown fresh oysters on the first layer, garlic style mussels air flown from Chile on the second, and four BBQ Mangrove crabs on the bottom layer. Another dish that made Just Seafood popular is their Cajun Seafood Pot where literally a pot of assorted seafood cooked Cajun style will be poured in the middle of the table to be shared by all. You don't want to miss this.
Pork Free.
Address: A-9-G, Sunway Giza Mall, Jalan PJU 5/14, Dataran Sunway, Kota Damansara, 47810 Petaling Jaya.
Contact: 03-6144 6366
Facebook: https://www.facebook.com/JustSeafoodMY
Seafood Galore
Seafood lovers out there craving for fresh – and nothing short of the best – seafood, you should definitely pay a visit to one of these restaurants some time. If you have any seafood restaurants to recommend, drop us a comment below to share it with everyone! We'd love to hear from you. Just keep swimming, guys.
Disclaimer: As each of us have our own distinct taste buds, perhaps not everyone would find the restaurants on the list suited to their tastes, so try at your own risk (though I'm pretty sure they're pretty close to perfection).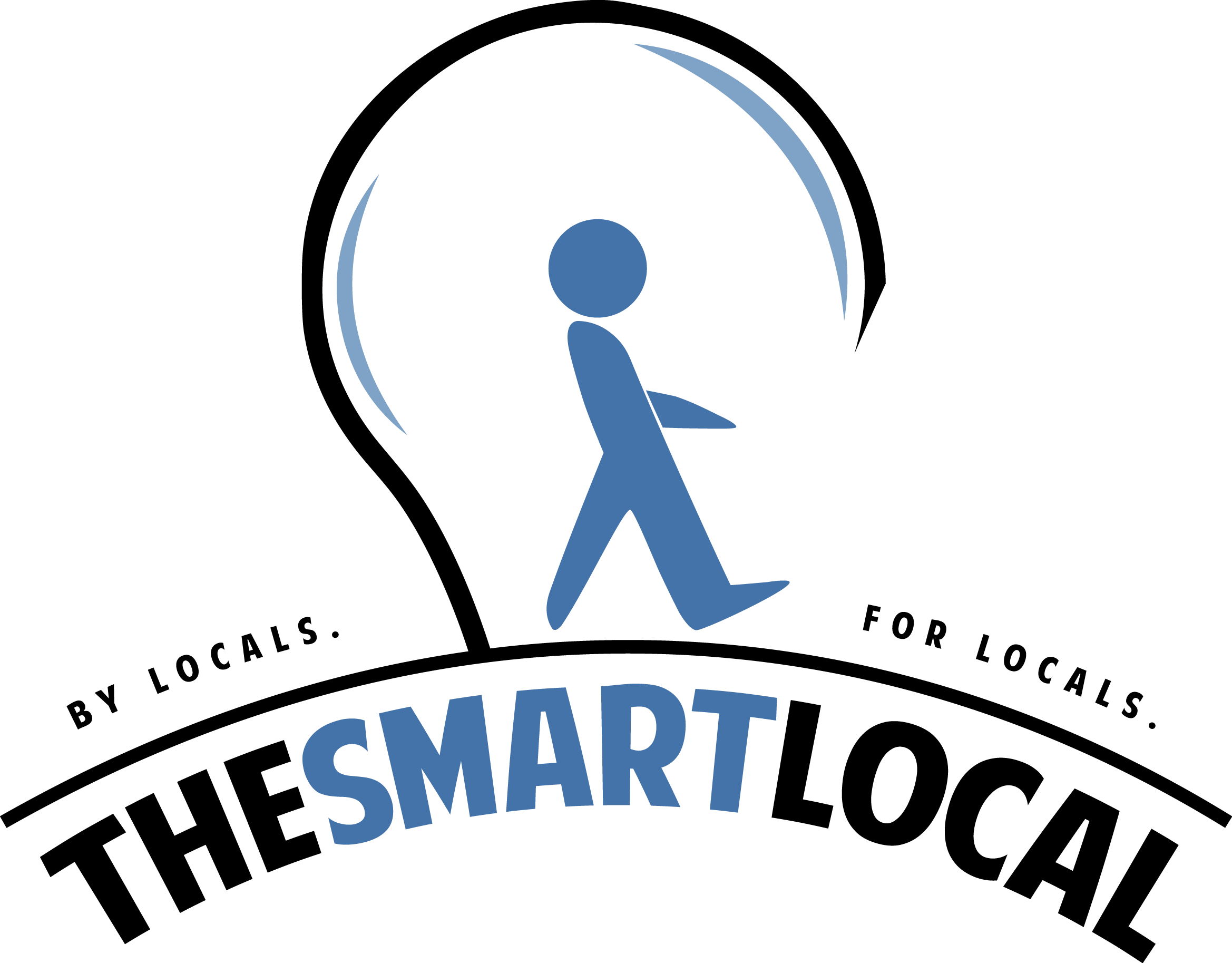 Drop us your email so you won't miss the latest news.