Reppin' The Local Food Scene
The great "national dish" debate has been going on for as long as mankind has picked up a fork and spoon. There's just something about claiming the bragging rights to a delectable dish your country has bestowed upon the rest of the world. To settle the argument once and for all, here are 12 foods that are uniquely Singaporean in one way or another.
We've got some age old classics that your grandparents would recommend the next time you hit up the neighbourhood zi char stall together. Then there are the modern takes on traditional Singaporean dishes that take the term "hipster food" to a whole new level. Prata Eggs Benedict, anyone?
Originating right on our sunny shores, these concoctions present the true flavour of our local cuisine, and represent Singapore's ever-evolving food culture. You might not have heard of them all, but you'll definitely need them in your life after reading this.
1. Wanton Mee with a splash of Truffle
Source
Nothing hits the spot quite like some springy noodles topped with caramelised char siew slivers. Hailing from the culinary capital of Asia, good ol' Hong Kong, Wanton Mee is a regular sight at any kopitiam around the island. The dish is so beloved across all ages, that people have taken to giving it a fancy spin. Just check out the famous Bee Kee at Serangoon's offering.
At first glance, this may appear to be just another plate of regular Singaporean wanton mee. Get slightly closer though, and your senses will be struck by the delectable truffle aroma wafting through the air.
From its atas (high class) beginnings in fancy restaurants, truffle has slowly been making its way down the ladder, and finding its way into cafes – one dish at a time. And behold, it's finally made it's way to even hawker centres!
As an avid wanton mee fan, this introduction of truffle oil into the hawker centre scene brings me an immeasurable amount of joy. So this is us, staking our claim on Truffle Wanton Mee!
Bee Kee Wanton Noodles (Stall 5)
Address: Cheun Kee Kopitiam, 2 Lorong Lew Lian S(531002)
Opening hours: 7am – 3pm (Mon to Fri), 7am – 4pm (Sat, Sun)
Cafe-grade Prata creations
There's nothing quite like waking up to a breakfast of prata dipped in sugar and curry. Or a perfectly fried Plaster Prata for dinner. Heck, even dessert is taken care of thanks to the amazing Ice Cream Prata. Let's just say there isn't anything that prata doesn't go with.
Even the name itself is #SoSingaporean. Did you know it's originally called paratha? Check out these localised modern takes of the flatbread we can't get enough of.
2. Eggs Benedict Prata
Our food prayers have been answered. Some wonderful people decided to take Eggs Benedict, possibly the most popular #SGcafehopping dish ever, and replace the boring English muffins with a layer of crispy prata. Introducing one of the most epic creations of all time – the Plaster Blaster.
Now you get to savour the taste of Hollandaise sauce, a fluffy poached egg, and its glorious runny yolk oozing out all over a delicious prata.
Never mind the calories, I want this in me NOW.
Springleaf Prata Place
Address: 57B Jalan Tua Kong S(457251)
Opening hours: 7 am – 11 pm daily
Click here for full list of outlets
3. Murtabak Prata Burger
Give the good people of Springleaf Prata Place an award, because I swear these prata creations are pure genius. A marriage of local Indian and Western cuisine, this monster murtabak burger creation contains a generous mixture of minced lamb, cabbage, mozzarella, and chilli-mayo encased in a crispy golden prata shell. Just one look at it, and you already know it's going to blow your mind – and tastebuds.
Springleaf Prata Place
Address: 57B Jalan Tua Kong S(457251)
Opening hours: 8am – 12pm
Click here for full list of outlets
4. Prawns slathered in golden pumpkin butter
If there's one thing that makes crunchy, deep-fried battered prawns taste more phenomenal than they already do, it's bathing them in a creamy sauce.That pairing is as perfect as yin and yang. But no more shall salted egg yolk or even mango sauce reign supreme.
A new era has dawned upon us, and you haven't lived till you've tried this unconventional pumpkin butter version.
Think rich, buttery sauce with a tinge of sweetness so velvety smooth, you'll want to lap it all up on its own. Yup, it's THAT good.
Siang Hee Seafood (Stall 20)
Address: Serangoon Garden Food Centre, 49A Serangoon Garden Way S(457251)
Opening hours: 12pm – 10pm (closed on Mon)
5. The classic Soon Kueh
Source
Arguably one of the most underrated forms of local dim sum, the Soon Kueh is the pride of all Teochews, and a classic snack that's been well-loved by Singaporeans for centuries. Bursting with an array of flavours and textures from the moment you bite through its silky translucent skin, Soon Kueh is one of the die-die-must-try items I always recommend to my ang moh friends visiting the country.
Sadly, it has become increasingly hard to get hold of in recent years. That's why whenever I stumble upon a traditional pastry house that preserves its age-old methods and traditional Soon Kueh recipes, it's like I've hit the jackpot.
One Kueh At A Time
Address: #02-61 Berseh Food Centre, 166 Jln Besar S(208877)
Opening hours: 9am – 1pm (Wed to Sun), closed on Mon & Tue
6. Ice kachang…in a ball
Source
In the equatorial land of scorching weather, a frosty bowl of ice kachang is nothing short of a godsend. Since the olden days where street food peddlers and dessert carts were a common sight, this fuss-free and thankfully super affordable treat has been providing relief from the heat.
Back in the 50s, they started out as ice balls drizzled over with sugar syrup, typically eaten with one's bare hands with no cutlery or even crockery involved. It may not be the fanciest of desserts, but with tourists from all over the globe clamouring for a taste, it sure puts us on the map!
Pretty much just towers of shaved ice sweetened with an assortment of bright and cheery sauces, it can sometimes get quite cumbersome to dig your way down to the toppings in the centre. That problem goes out the window when it's presented in ball form. One big mouthful is all it takes to get to the good stuff.
For those who've bought ice kachang balls from street vendors back in the day, this is a real blast from the past.
Singapore Food Trail (Stall 6B: Cheng Tng & Ice Ball)
Address: #01-09/12, 30 Raffles Ave S(039803)
Opening hours: Sun to Thur 10.30 am – 10.30 pm, Fri & Sat 10.30 am – 11.30 pm
7. Aromatic coffee-coated pork ribs
No zi char dinner is complete without the sticky flavourful goodness of Coffee Pork Ribs. If you're thinking that this quirky sounding dish came about when its inventor was in the midst of drinking coffee and cooking pork ribs – you're not wrong! This delectable combination was invented by homegrown culinary icon and TV star, Sam Leong.
Tender and juicy chunks of spare rib are deep-fried to a perfect crunch, before getting doused in a sticky sweet sauce. The delectable glaze has a smoky, slightly bitter aftertaste that makes this dish so finger-licking good.
Go for the eateries that use actual ground coffee beans instead of artificial flavouring like the legendary Keng Eng Kee zi char for example.
Keng Eng Kee Seafood
Address: #01-136 Blk 124 Bukit Merah Ln S(150124)
Opening hours: 12 pm – 2.30 pm & 5 pm – 10 pm daily
Next level Chilli Crab alternatives
Nothing spells luxe quite like getting to indulge in a hearty crab meal. Whether it's at a rowdy hawker centre or high class restaurant, there's something about digging into a whole crab and slowly savouring every last morsel of succulent meat. It makes me feel like royalty.
As much as Chilli Crab represents our nation, its origins are still hotly debated to this very day. Make no mistake though, these two fresh reinventions of the crab came right from this little red dot we call home.
8. Salted Egg Yolk Crab
Source
If it's not already clear, Singaporeans are crazy over salted egg yolk sauce. They've poured it over their chicken wings, waffles, and even baked it into a lava cake – it was only a matter of time before they made a crab dish out of it.
Enter this golden salted egg yolk encrusted crab that looks just about as luxurious as it tastes. This mixture of succulent crab meat and chunky salted egg yolk is bound to send your mind into a whirl.
New Ubin Seafood Restaurant
Address: 63 Hillview Avenue, Level 6 (Canteen), 669569
Opening hours: 11am – 2:30pm, 5:30pm – 10pm
9. White Pepper Crab
Source
KL and Malacca might be popular for their pepper crabs, but these two crab dishes were definitely created on our home ground. Invented back in the 1980s by Long Beach Seafood Group, Black Pepper Crab is a dish that's well-loved by locals to this very day.
In the other corner of the ring, The No Signboard Seafood Group holds the honourable title of 'Creator of the White Pepper Crab' another local favourite.
When the thick sauce of the Chilli Crab gets too much to stomach, opt for this lighter alternative with a kick!
No Signboard Seafood Restaurant
Address: #03-02, 1 Harbourfront Walk VivoCity S(098585)
Opening hours: 11 am – 10.30 pm daily
Click here for a full list of outlets
10. Indian Rojak: the uniquely Singaporean version
Source
We're all familiar with Fruit Rojak and its mix of fresh vegetables, fruits, youtiao (fried dough fritters) with its topping of sweet, dark sauce, and generous heap of crushed peanuts. This hawker dish is a glorious jumble of sweet, savoury, and crunchy, and a popular sight in hawkers all across in both Singapore and Malaysia.
It's lesser equivalent, the Indian Rojak, however, is a version is a dish that Singaporeans can proudly call their own.
Given its name, many might think that the dish was invented in India; but on the contrary, Indian rojak actually originated right here in Singapore – courtesy of our early Indian immigrants! How cool is that? After the dish was first created, more items were added to cater to the large Chinese community.
Decades on, Indian rojak is now a colourful mishmash of spicy fish cakes, dough fritters, tau pok, and my personal favourite – battered potato cubes that pack a mean flavour punch. Dip it, or drench it with piquant and spicy peanut sauce – either way, it's delicious!
Sabeena's Indian Rojak
Address: #01-29 Waterloo Centre, 261 Waterloo S180261
Opening hours: 8.30 am – 7 pm daily, closed on last Monday of every month.
11. Fluffy Kueh Tutu injected with modern fillings
I've always been amazed by the way Kueh Tutu is made. The way rice flour alone could hold its shape when tipped over, magically transforming itself into a soft, delicious cake after a few minutes in the steamer. What's equally fascinating is the history behind this yummy snack that's about as simple as pastries can get.
It was first brought over to Singapore in the 1930s by a Fujian native. Originally a large, plain rice cake that was cut into smaller slices after steaming, it soon whittled down to a bite-sized peanut- or grated coconut-filled cakes.
While I'm super glad that the old-fashioned way of steaming Kueh Tutu remains, you've got to give the new-fangled filling flavours like red bean and chocolate a try. A word of caution though, they're all so fluffy and addictive, it'll be impossible to stop at just one.
Queensway Lau Tan Kueh Tutu
Address: #02-47 Queensway Shopping Centre S149053
Opening hours: 11 am – 9 pm daily
Click here for full list of branches
Their signature rose pink Kueh Tutu is now located at Orchard ION Food Opera B4. Check out their Facebook page for more updates!
12. Atas Ribena Cocktail
While Ribena itself, may have originated overseas – nothing is more true blue Singaporean than chugging an ice-cold glass of the blackcurrant-based drink on a hot day.
The purple packaging alone brings back a wave of childhood memories. My siblings and I used to have a good laugh imitating our parents, pretending it was a fancy bottle of Pinot Noir. Ah, the good times. Decades on, the deliciously fruit drink still holds its place as my favourite drink on a sunny day.
Source The 'Atas Ribena' cocktail created by the team at Mixers From Mars
Always raising the bar (pun intended) when it comes to bespoke cocktails, the innovators over at Mixes From Mars struck gold with this 'Atas Ribena' cocktail – an original take on our childhood favourite, with an alcoholic twist.
Infused with grapes, lemongrass, Ribena cordial, and a splash of vodka – there's something quite nostalgic and heartwarming about savouring a grown-up version of your favourite childhood beverage. Bottom's up!
Although the actual pop-up bar that served up the cocktail has since closed, don't burst into tears just yet! The group continues to offer mobile, fully-operational bartending services. That's right! You'll now be able to sip on 'Atas Ribena' and more, right in the comfort of your own home, or at your next corporate gathering. Click here to find out more!
Mixes From Mars
For bookings and enquiries: enquiries@mixesfrommars.sg
Call or sms: +65 9651 6714
Website
An Authentic Taste of Singapore
There's nothing quite like getting in touch with your roots, and what better way to learn about our local culture than through food?
It's amazing just how much history lies behind each of these dishes. If you grew up with these familiar foods, you'll probably be hit right in the nostalgic feels just like I was.
Growing up with the iconic blackcurrant drink, it's probably safe to say that Ribena has featured in my life since childhood as much as my own family has. I didn't even care if it was iced or warm, on its own, or paired with food – I loved it all the same, and even made my own ice slushie pops with it!
If alcohol isn't your thing, stick to the good ol' taste of original Ribena – now with a light delicate fizz.
When it comes to New Year celebrations, the things that come to mind for me are the presence of my loved ones, and toasting to a great year ahead with a can or glass of something bubbly. Instead of stocking up of sugar-laden carbonated soft drinks this CNY, go old-school and reminisce the good old days with a can of sparkling Ribena.
Ribena Sparkling Cans are now available at all leading supermarkets and convenience stores. For more information and updates on Ribena, head to their Facebook page!
---
This post was brought to you by Ribena.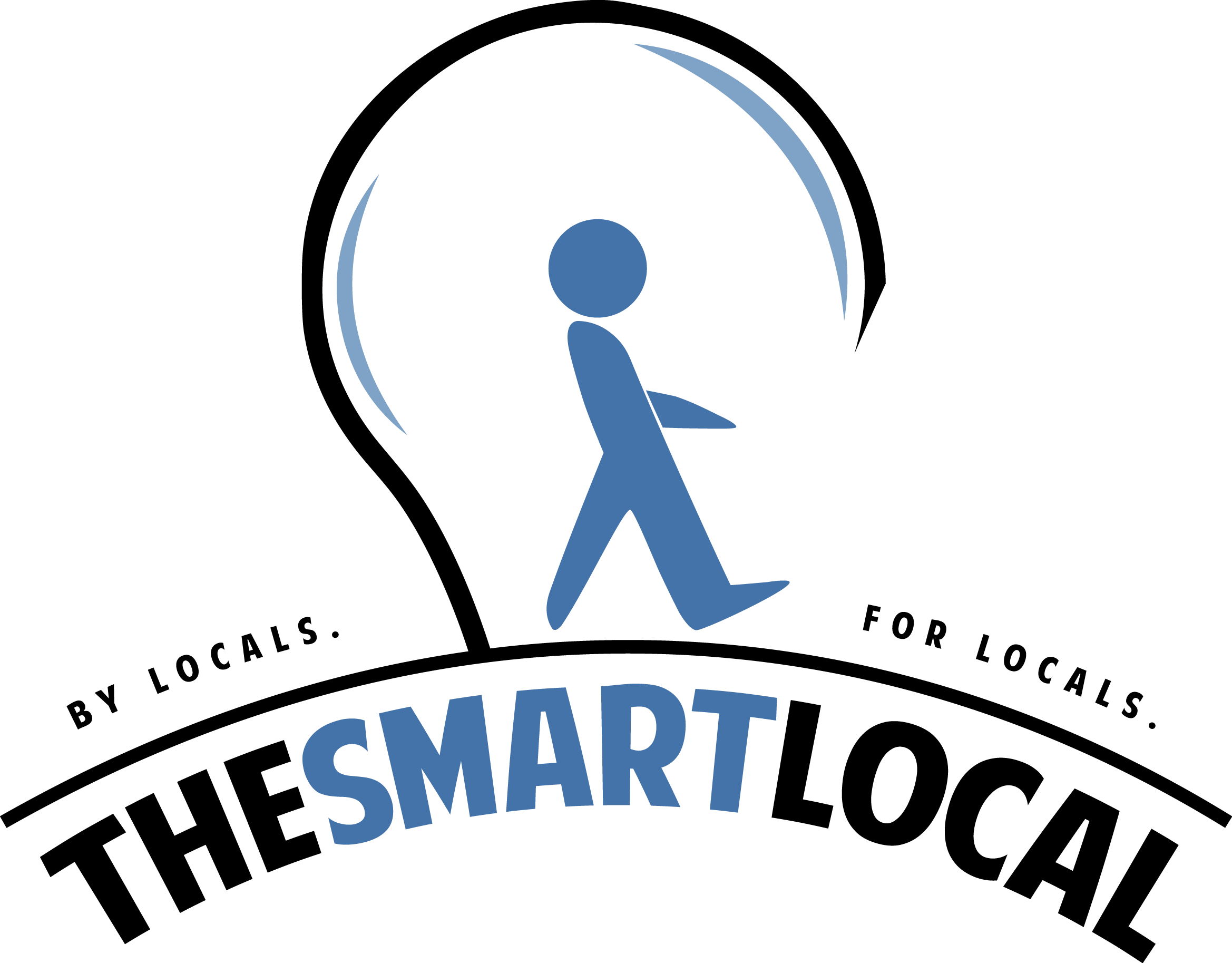 Drop us your email so you won't miss the latest news.