Dog spa treatments in Singapore
Your dog's your best friend. It isn't a question – it simply just is. Even if you reach home at an ungodly hour or forget to pick up their favourite treats, they'll still greet you exuberantly with their tails wagging and tongues lolling. And that's exactly why they deserves a spa day out.
Whether it's a blueberry facial or mudpack from the Dead Sea of Jordan, here are 9 luxurious dog spa treatments to pamper your dog with:
1. Sopra Ginza – organic herbal wrap
Image adapted from: @buttersthechow
While it seems counterintuitive – why pay for your dog to get doused in mud when he wades in it willingly? – Sopra Ginza has nutrient-rich mud treatments to coat his fur with all things good. Their Organic Herbal Wrap (from $75) gently massages pesticide-free herbs into the dog's fur, and is said to help with skin problems like dandruff, oily skin, and eczema.
Image credit: @sopraginza.sg
Another great, muddy option is their Mud Wrap Spa (from $70) which comes with minerals from the Dead Sea. While the former treats skin problems, this helps with muscle and joint aches by improving blood circulation.
Look forward to a soft, fluffy pup since these the after-effects of these treatments will last for 2 to 4 weeks. All come with full grooming and teeth brushing.
River Valley
Address: 236 River Valley Road, Singapore 238294
Opening hours: Mon to Fri: 10AM-6PM, Sat to Sun: 10AM-6:30PM
Telephone: 6737 5798
Bukit Timah
Address: 733 Bukit Timah Road, #02-01, Singapore 269748
Opening hours: Mon to Sun: 10AM-6PM
Telephone: 6467 4900
East Coast
Address: 118 Tembeling Road, Singapore 423617
Opening hours: Mon to Sun: 10AM-6PM
Telephone: 6247 9073
2. The Wicked Wag – salt bath with lavender oil
It's such a clean, airy space that it feels more like a trendy cafe than a dog grooming salon. At The Wicked Wag, a full groom starts from $50 – it involves thorough shampooing, ear and nail care, and a fully-fledged furstyle too. While you're there, take it a step further and opt for the Salt Bath (from $20).
Image credit: The Wicked Wag
Pick from a range of aromas, which includes soothing scents like Lavender and Bergamot or Eucalyptus and Tea Tree Oil for those with skin inflammations. They'll even have a Korean-style towel roll placed on your dog's head, to keep its ears dry.
Image adapted from: The Wicked Wag
Address: 77 Indus Road, #01-511, Singapore 160077
Opening hours: Mon to Sun: 10AM-6PM
Telephone: 9776 4316
3. The Pawlour – blueberry facial
Going green with The Pawlour means slathering on lots and lots of organic herbs with the Ayurveda Herb Pack (from $35). Your pooch might not look his finest in a coat of green, but it'll help calm any skin irritations and leave his fur silky smooth.
Image credit: @littlepuddinggirl
Pair it up with the Blueberry Special ($16) – it includes a premium shampoo upgrade, nail filing, breath freshening, and a glorious blueberry facial to clear up any discoloured markings.
Address: 48 Lorong 1 Realty Park, Singapore 536962
Opening hours: Tue to Sun: 10AM-7PM (Closed on Mondays)
Telephone: 8668 9078
4. Animal Arts Academy – collagen coat treatment
Image credit: Animal Arts Academy
There's an ingredient that's been widely raved about in the beauty world lately: collagen. While hoomans typically use collagen to plump up their skin, dogs at Animal Arts Academy will be getting their fair share of collagen for a healthy coat. Their Collagen Coat Treatment is a gentle wash that'll get their fur squeaky clean.
Image credit: Animal Arts Academy
Those who need a more thorough routine can try the Silk Foam Pack to voluminise any lifeless fur, or the CO2 Treatment to remove grease from clogged pores.
Prices vary according to the size and breed of the dog.
Serangoon Gardens
Address: 9 Kensington Park Road, Singapore 557261
Opening hours: Mon to Sun: 10:30AM-9PM
Telephone: 6282 1341
Find other outlets here.
5. Furkids Home – microbubble bath
Image credit: @cobbyxcoalaxbambi
Whether you like your poodle with a standard cut or shaped like a fluffball, Furkids Home's grooming services neatens out all knots so they look their best. Opt for the Microbubble Spa Therapy (from $28) – it comes with powerful bubbles a thousand times smaller than ordinary water bubbles to get rid of sebum, dead skin cells, and bacteria.
For further pampering, their Aromatic Bath Salt Spa (from $22) comes with botanical extracts and a gentle fragrance to soothe any stressed-out doggo. Other services like their Herbal Bath Spa (from $18), Deep Sea Mud Spa (from $18), and Deep Cleansing Paw Treatment (from $18) will give you one healthy, bright-eyed dog.
Address: Block 219 Bedok Central, #01-136, Singapore 460219
Opening hours: Mon to Tue: 11AM-8PM, Thu to Fri: 11AM-8PM, Sat to Sun: 10AM-7PM (Closed on Wednesdays)
Telephone: 6243 1008
6. Masmasgroomers – ionic green clay wrap
Pomeranians have a thick double coat that gets tangled easily!
Image credit: Masmasgroomers
The groomers at Masmasgroomers work their magic on unkempt doggos so their frizzy, knotted coats transform into soft, pleasant fur that you won't be able to resist burying your face in. Treat your pooch to an Ionic Green Clay & Fucus Therapy Spa (from $35) – it not only softens their fur but also soothes skin allergies. Perfect for any dog with eczema or psoriasis!
If your dog's got a double coat – breeds like pomeranians, shelties, and plenty others – then you'll know that it's a chore to comb through their fur. Try their Gold Class Silk Show Restoration Spa (from $30) – it is indeed gold class since it works as a deep conditioning treatment that'll free up all tangles.
Address: Block 551 Bedok North Avenue 1, #01-554, Singapore 460551
Opening hours: Tue to Sun: 10:15AM-7:30PM (Closed on Mondays)
Telephone: 8113 0933
7. The Grooming Table – oriental flower bath
Image credit: @totto_maltipoo
No matter what you do, some dogs are always itchy – their hind legs are constantly scratching the back of their ears and they sure love their belly rubs. Try The Grooming Table's Oriental Flower Therapy Bath (from $35), for a refreshing blend of oriental flowers that'll put the endless scratching to a halt.
Other treatments like their Ayurvedic Mud Therapy (from $35) and Intensive Silky Coat Treatment (from $35) are both for healthy skin and a shiny coat.
Address: 55 Lengkok Bahru, #01-391, Singapore 151055
Opening hours: Mon to Sun: 10AM-7PM
Telephone: 6250 2938
8. Petopia – clay pack treatment
The customer service at Petopia is so luxe that they've even got a Very Important Pooch (VIP) Maintenance Programme for those who need more than a regular grooming sesh – they come with brush-outs to get rid of any tangles along with shampooing and coat conditioning. But grooming aside, they've got a spa where your pooch can be pampered with different treatments.
Image credit: @aprilthemalshi
Their Japanese-style treatments include everything from Restorative Mist Spa Therapy for middle-aged doggos to Hyperbaric Oxygen Healing that'll have your dog in an intensive pure oxygen tank to treat stress and fatigue. Others that dogs will adore include the Clay Pack Infrared Therapy Treatment to help soothe stiff joints and a simple Microbubble Bath.
For extra pampering, you can also add on essential oils or even indulge in flower essences therapy.
Address: 26 Jalan Kelulut, Singapore 809043
Opening hours: Mon to Sun: 11AM-7PM
Telephone:
9. Happy Dog Care – tea tree oil bath
Image credit: Happy Dog Care
Happy Dog is first and foremost a dog daycare centre, and that's evident from the rainforest-like decor and obstacle course playground. But they do dog grooming and spa treatments just as well too. On top of basic and full grooming, you can add on a Tea Tree Oil Bath to treat sensitive skin, or the Neem Oil Bath to get rid of nasty fleas and ticks.
Prices depend on the doggo's size and state of fur.
Bukit Timah
Address: 793 Bukit Timah Road, Singapore 269765
Opening hours: Mon to Fri: 9AM-7PM, Sat to Sun: 9AM-6PM
Telephone: 6466 5242
Balestier
Address: 42 Kim Keat Road, Singapore 328816
Opening hours: Mon to Fri: 9AM-7PM, Sat to Sun: 9AM-6PM
Telephone: 6252 5242
Spa treatments to pamper your dog in Singapore
Friends come and go, but dogs are forever. Whether it's the heartbroken gaze they throw you when you step out the door or the way they cuddle up next to you, every pooch deserves way more than dry kibble and a decade-old bed on the cold, hard floor. From lavender salt baths to organic herbal wraps, these spa treatments are perfect to show your dog some love.
Here are a few other doggo-intensive activities in Singapore: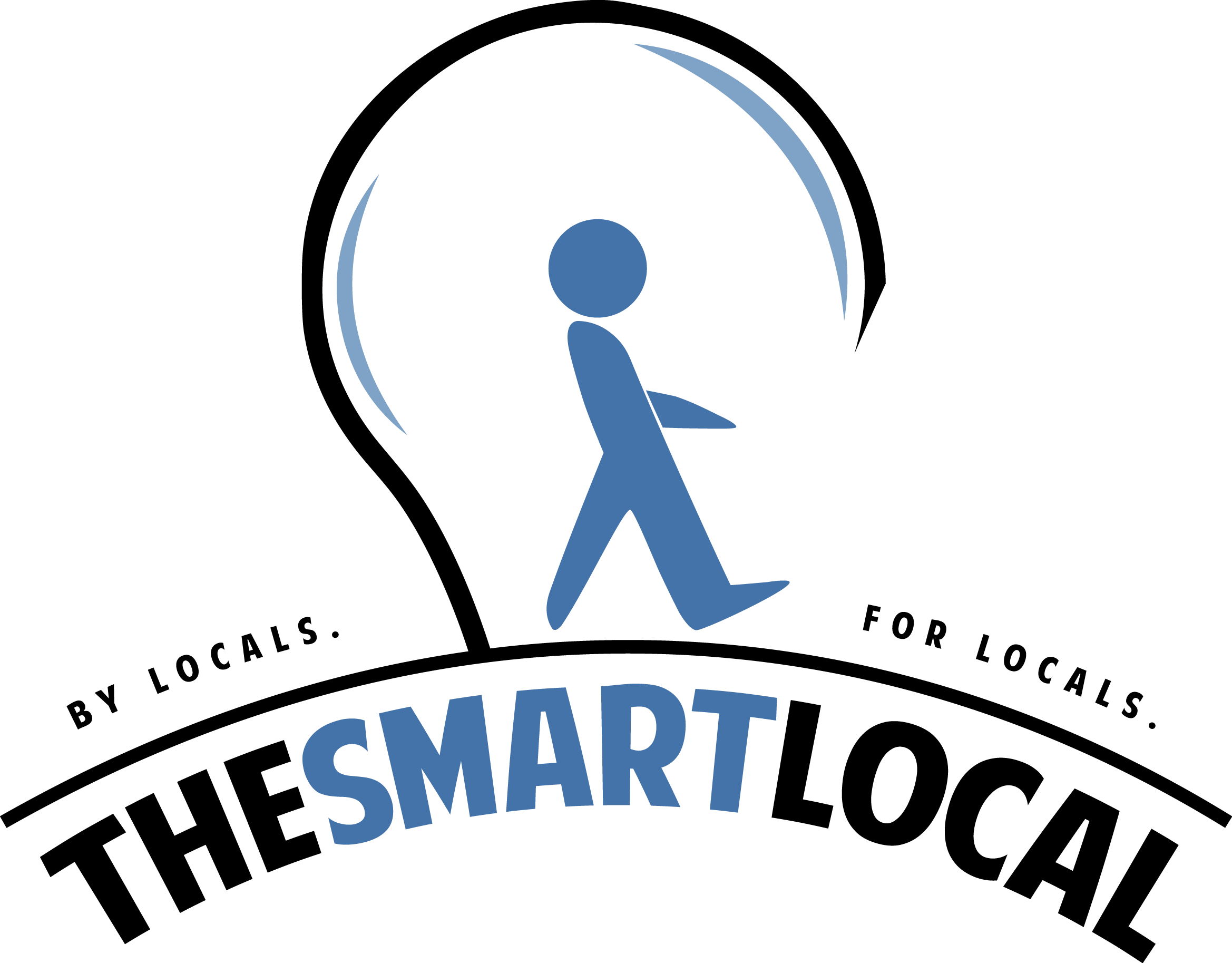 Drop us your email so you won't miss the latest news.