Time-travelling in Singapore
Adapted from Source
Open up any of your social media feeds and you'll be flooded by your friends sharing posts of 90s routines, rustic restaurants, or even toys from your childhood. There's always something about the past that people find themselves attracted to.
Yet, in Singapore's push for modernity, many of these sights have disappeared. Gone are the days of MILO tins, typewriters and big fat computers.
Or are they?
With a little image manipulation, we bring the 70s back into modern day Singapore. These interpretations will probably get your parents doing double-takes for the entirety of the article.
1. The not-too-smart phone
Adapted from Source
The peak of 70s technology was heralded by the arrival of the cell phone, but it's nothing like the slim smartphones of today where you can consume content anytime, anywhere – like watching your fave Korean dramas on the train as long as your battery isn't flat.
In comparison, costing more than $3,000 and weighing 800 grams, the first phone by Motorola boasts a battery life of … 18 minutes.
At least when you're out of juice, you'll still wield a handy weapon to push your way into the MRT.
2. The retro soundbox
Adapted from Source
Wireless earpieces whaa-? The world can hardly hear your #hypetrak on those tiny plugs. Take a load of AA batteries, plug them into your boombox and get it roaring. Just remember to bring your spare batteries out as well. Your old school vibing can only last 4 hours tops.
3. The time-travelling public bus
Adapted from Source
Yeah, this bus just travelled 40 years to the present. Flag down and board – just don't whip out your EZ-Link cards, which only became a thing in 2002.
4. The MILO cashiers
Adapted from Source
Ask your grandparents, or even your parents and they'll vouch that the MILO tins of old are the safest place to store your cash. When technology fails us one day in the dystopian future, this is what cashiers and ATMs are going to look like: MILO tins stacked on each other with a human dishing out cash from it.
5. The typewriter and its future
Adapted from Source
Through the years, word processors have always been noisy. The clacking of keyboards resounds through the library shelves as finals get nearer and nearer. The only thing missing from the poor girl's typewriter is some backspace action.
6. Market within a mall
Adapted from Source
No, this is not the crowd hiding in Marina Bay Sands Shoppes when it rained during ARTBOX. Imagine if Singapore's popular flea market of the 70s, the Sungei Road Thieves Market, was set within super modern MBS itself. Think about it, the wares on the mats will give the luxury boutiques in the mall a run for their money.
7. The supercar of old
Adapted from Source
The trishaw puller is more Superman than supercar. In a time when the Lambo dream is further than the distance between Pasir Ris and Boon Lay, these mighty men were the most reliable mode of transport. Your engine can't fail if you don't have an engine.
8. The shorts parade
Adapted from Source
In the past, our boys in blue really did wear shorts. It was probably the most practical of clothing for them – considering that the police had to sprint after kampung delinquents instead of monitoring crooks through security features such as the CCTV.
9. The window-sized Mac
The Apple II was the first commercial computer to display colour on its screens, even though there were only 16 colours available. It was a complete chore to design or illustrate with it.
Fast-forward 40 years and it's evolved into the MacBook Pro. With a more instinctive graphic processor, we get to choose the exact shade of colours and even the kind of strokes we want to see in our impressions.
10. The slow-dem and the WiFi Mesh
Adapted from Source
This was even before the age of the squeaky dial-up modem! At a transfer rate of a whopping 300 bits/second, downloading a 1GB movie will take you more than 3 YEARS.
Now, with insane download speeds from our WiFi, that same movie can be streamed in a matter of minutes.
Moving with the times
While not much progress has been made in making time-travel a viable mode of transport, our devices have evolved by leaps and bounds in a short span of 30-plus years.
Instead of reminiscing about the 70s, it's wiser to embrace the best of modern tech to improve your life.
Get even more connected with Singtel's WiFi Mesh
No more random disconnects with the WiFi Mesh.
The struggle for WiFi is real when our rooms are right at the corner of our homes. It is heartbreaking when you are bingeing on YouTube videos and find out that your phone lost WiFi connection halfway through.
To prevent further heart-shattering moments when catching up on your dramas, Singtel is levelling up its game by introducing the WiFi Mesh.
No more sudden disconnects
The settings of the AirTies can even be controlled from your phone!
It comes with multiple devices that can be placed in different areas of your home to ensure that you'll always be connected to your WiFi at top download speeds. That means no more video stutters when you're streaming the next episode of 13 Reasons Why.
Faster download speeds at every corner
WiFi Mesh technology also automatically selects the fastest Internet speed for your devices – your phone or laptop will get connected to the closest Mesh device no matter which ulu corner you're at.
Easy to set up
Getting the WiFi Mesh running at home doesn't even require an appointment with the technician – just plug it up and link them up wirelessly!
The Linksys Velop removes the need for a conventional WiFi booster.
Singtel's currently offering two brands of WiFi Mesh: AirTies WiFi Mesh ($10/month for a 24-month contract with 2 devices) and Linksys Velop ($30/month for a 24-month contract with 3 devices).
The AirTies combines its reliability with affordability — perfect for the Singaporean family, while the Velop operates on a Dynamic Tri-band technology where WiFi coverage and speeds are calibrated to the fastest for every single one of your devices.
---
This post was brought to you by Singtel.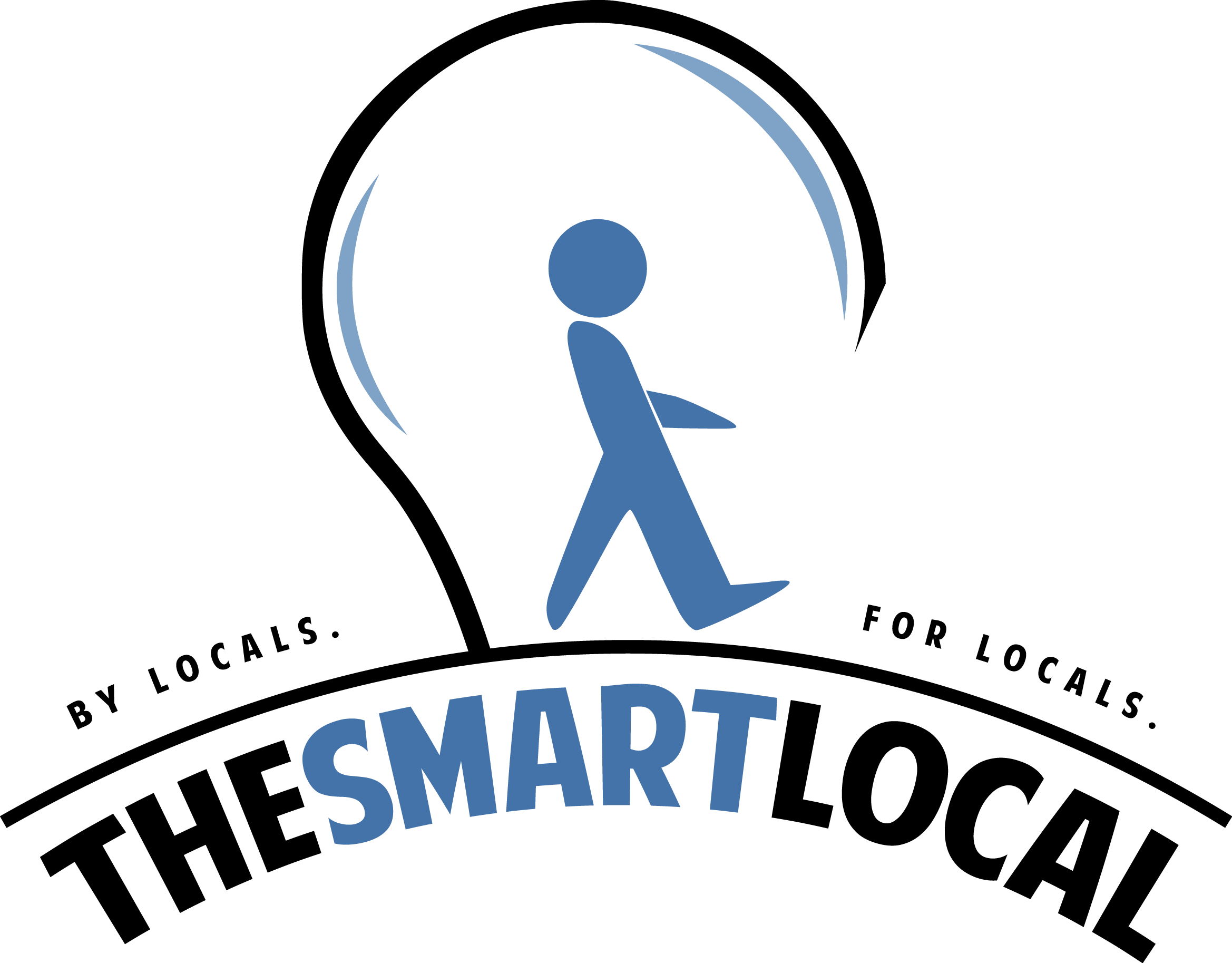 Drop us your email so you won't miss the latest news.