Things to do in September 2023
---
September's one of those awkward in-between months; the National Day hype has settled but it's not quite spooky season yet. However, at least there's the week-long September school holidays to look forward to. And for the adults, we get a well-deserved Polling Day PH for completing our voting duties.  Should you be on the lookout for activities to fill your month, here is a list of things to do in September 2023 as we hurtle towards the latter end of the year.
---
1. Catch an exciting MMA fight IRL at ONE Fight Night 14
---
If you're looking to inject some oomph into your month, look no further than ONE Fight Night 14.

Image credit: ONE Championship
Thai MMA fighter Stamp Fairtex will lock horns with MMA veteran Ham Seo Hee for the ONE Interim Women's Atomweight MMA World Championship, taking place at the Singapore Indoor Stadium on 30th September. Those who want in on the action can get 15% off Cat 1-5 tickets with the promo code <ONETSL>, valid for purchases made by 24th September.
MMA might be a traditionally male-dominant sport, but the boys will take a backseat this time round as 2 more women-led World Title bouts will also take place. Head to the ONE Fight Night 14 website to view the full lineup, and you'll see that the ladies will be taking the limelight for this one. 

Image credit: ONE Championship
You don't have to be an avid watcher of the sport to enjoy some of the fights going on. Amongst the men, you can show your support for Singapore-born and bred Amir Khan who'll be up against Eduard Folayang from the Philippines. 
Venue: 2 Stadium Walk, Singapore Indoor Stadium, Singapore 397691
Date: 30th September
Time: 8am-1pm (Doors open at 7am)
Contact: ONE Fight Night 14 website
---
2. Live out your F1 dreams at HyperDrive
---

The circuit was designed by former karting world champion David Terrien, so you know you'll be getting an authentic experience.
Image credit: HyperDrive
Speed junkies rejoice – now you can live out your F1 fantasies at the recently opened HyperDrive, a 3-storey indoor Go-Kart circuit. Here, you can pilot go-karts that go up to 30km/h through the Tron-looking circuit. Best part is, you don't even need to own a valid driver's licence. But if you do have one, you can drive go-karts that go up to 50km/h.
In the near future, the circuit aims to go beyond just racing with its Game of Karts. This interactive race sees you and 3 others zooming across the same circuit but here's where it gets interesting: you get to collect  "weapons" to sabo one another, as well as "boosts" to leave fellow racers in the dust, à la Mario Kart.

Dig into mains like Pulled Pork Crepes ($22), and drinks like milkshakes ($12) and mocktails (from $13) at the HyperDrive Cafe, conveniently located within the premises.
Image credit: HyperDrive
For now, each ticket entails a 30-minute session which includes a comprehensive safety briefing, the donning of legit racing gear, and 8 minutes on the track. Do arrive earlier to complete the necessary waivers and declaration forms for a seamless driving experience. After burning rubber, head to the HyperDrive Cafe for some well-earned grub.
54 Palawan Beach Walk, Singapore 098233
Opening Hours:
Wednesday 12:30-21:00

Show More Timings
| | |
| --- | --- |
| Monday | 10:00 AM-09:00 PM |
| Tuesday | 12:30 PM-09:00 PM |
| Wednesday | 12:30 PM-09:00 PM |
| Thursday | 12:30 PM-09:00 PM |
| Friday | 12:30 PM-09:00 PM |
| Saturday | 12:30 PM-09:00 PM |
| Sunday | 10:00 AM-09:00 PM |
---
3. Watch the real thing at the Formula 1 Singapore Grand Prix 2023
---

Image credit: F1 Singapore Grand Prix 2023
Whether you're going for the high-octane races or the star-studded entertainment acts, you can't deny that the F1 Singapore Grand Prix is one of the most hyped up events on our Little Red Dot. Taking to the asphalt this year are household names such as Max Verstappen, Lewis Hamilton, and Fernando Alonso.
The lineup for the entertainment acts are equally as exciting; expect belters such as Post Malone, Robbie Williams and a slew of 88rising artistes like Jackson Wang, Rich Brian, Atarashii Gakko!, and NIKI – just to name a few.

Image credit: F1 Singapore Grand Prix 2023
With a whopping 139 artistes across 13 performance slots as well as meet-and-greet sessions with the F1 drivers, both petrolheads and the party crowd will not want to miss out on this year's F1 happenings.
Venue: Marina Bay Street Circuit
Date: 15th-17th September
Time: 1.55pm-11.15pm
Tickets: Singapore Grand Prix website
---
4. Snap photos with giant Studio Ghibli x Uniqlo floats at Bugis+
---
Uniqlo is no stranger to collaborations. This time, the Japanese retail giant has linked with Studio Ghibli to come up with a collection filled with references to the films.

Image credit: Uniqlo Singapore
Along with the launch of the Ghibli apparel collection, Uniqlo has set up an adorable exhibit right outside its Bugis+ outlet. You can't miss it, literally; huge floats of iconic characters from movies such as My Neighbour Totoro and Ponyo By The Sea serve as perfect companions for your OOTD pics.
You can also participate in a stamp rally to collect 6 stamps from around the mall, redeeming a limited edition poster in-store once you've completed the quest.
Address: 201 Victoria Street, #01-15/16 & #02-15/16/17 Bugis+, Singapore 188067
Date: 18th August – 14th September
Time: Mon-Fri 11am-10pm | Sat-Sun 10am-10pm
Contact: 6509 1128 | Uniqlo Singapore Website
---
5. Game & play darts round the clock at a 24/7 LAN shop
---
If you're up to grind for that rank you rightfully deserve in popular games such as Valorant and League of Legends, Wanyoo Esports has got you covered. 
Image credit: Wanyoo Singapore via Facebook
As China's largest cybercafe brand, it has opened its Singapore flagship store in Lavender and boy is it lavish. The establishment can hold up to 80 pax, and is decked out with some of the best gaming rigs in the market. Their set-ups sport the latest 4070ti graphics cards and MSI monitors for an optimal gaming experience. 

They've also got function rooms with a pool table and darts, if gaming is not your thing.
Image credit: @thatdartsguy via Instagram
It's open 24 hours, and even offers a Night Package ($37) which runs from 11pm-8am should you want to game the night away. If you're more of a casual gamer, you'll find the hourly rates that start from $5/hour for members quite affordable too.
You don't even have to leave the premises to get a solid meal. Grab some Nanchang noodles ($7) and a cup of Wanyoo Milk Tea ($4.50) to fuel up, then head right back for a cosy gaming sesh with your best mates.
Address: 30A Penhas Road, Level 1, Singapore 208188
Opening hours: 24 hours, Daily
Contact: 8323 9006
---
6. Take the kids to a pandemic-themed exhibit at the Science Centre
---
Although it feels like it was a lifetime ago when we got our jabs, the looming threat of future pandemics such as Covid-19 is still very real. The Going Viral exhibition by Science Centre Singapore aims to educate the young minds of today that we've got science on our side in the battle against pandemics. 

Take a trip down memory lane with these playful paper dioramas that depict life during the pandemic.
Image credit: Science Centre Singapore
The exhibition explores how modern advancements in technology can help curb the spread of diseases, lest we go into lockdown 2.0. Here, there're multimedia games for kids to interact with to gain little nuggets of information about pandemic management. Swing by if you're in search of things to do with the family.
There's even a gameshow-styled quiz to make learning all the more fun, as visitors are tested on their knowledge of the misinformation that spread alongside Covid-19. 
Admission: Free with every Science Centre admission ticket
Address: 15 Science Centre Road, Science Centre Singapore, Hall C, Singapore 609081
Date: 22 August 2023 to March 2024
Opening hours: Tue-Sun 10am-5pm (Closed on Mondays)
Contact: 6425 2500 | Science Centre Singapore website
ADMISSION FEE
(Singaporeans & PR): Free on weekdays during the school term | $4/child and $6/adult on weekends & PH (Standard): $8/child and $12/adult
15 Science Centre Road, Singapore 609081
Opening Hours:
Wednesday 10:00-17:00

Show More Timings
| | |
| --- | --- |
| Monday | Closed |
| Tuesday | 10:00 AM-05:00 PM |
| Wednesday | 10:00 AM-05:00 PM |
| Thursday | 10:00 AM-05:00 PM |
| Friday | 10:00 AM-05:00 PM |
| Saturday | 10:00 AM-05:00 PM |
| Sunday | Closed |
RECOMMENDED TICKETS AT S$9.59
---
7. Catch some free movie screenings by the beach at Sentosa
---
Image credit: @gowri_gal via X
A good ol' movie night is oftentimes the perfect activity to wind down with the fam – especially when it's free. Before you think that sounds too good to be true, Sentosa's annual Movies by the Beach event is where you can catch complimentary movie screenings from 1st-17th September on select Fridays, Saturdays, and Sundays. 
Its fastest bums first as seating is limited to 400 pax so find your spot early, lay down your mats, and get comfy. Screenings start at 5.30pm and the flicks on rotation this year include the Alvin and the Chipmunks trilogy, both Finding Nemo and Finding Dory, as well as all 3 Cars films.
Image credit: Sentosa
For the most shiok of experiences, we recommend grabbing a few snacks to munch on from the Food Truck Fiesta which will run concurrently with Movies by the Beach. Dabao some mentaiko fries ($12), kimbaps (from $9), and even duck rice ($14) and you're set for the night.
Admission: Free
Address: Siloso Beach Walk
Date: 1st-17th September
Opening hours: 5.30pm onwards
Contact: Sentosa website
---
8. Dig into food from all over the globe at World Food Fair 2023
---
Image credit: Singapore Food Shows via Facebook
Foodies, this one's for you. World Food Fair, one of Singapore's biggest F&B events, is happening at Singapore Expo Hall 5 at the end of September. It's free entry to the fair, and vendors from countries all over the world such as Taiwan, Hong Kong, South Korea, and Australia will be vying for your stomach's attention. 
Image credit: Singapore Food Shows via Facebook
Here's an idea: come with an empty belly and see if you can get full off the samples that the vendors will shower you with. There'll be a huge variety of over 1,000 products from more than 200 vendors. Food offerings include local delights, snacks from overseas, fancy groceries, organic food, and exotic sauces.
If you're interested in showing off your gastronomical genius, you can even apply to be an exhibitor on their website.
Admission: Free
Address: 1 Expo Drive, Singapore Expo, Hall 5, Singapore 486150
Date: 28th September – 1st October
Opening hours: 11am-9pm, Daily
Contact: World Food Fair website
---
9. Celebrate Mid-Autumn Festival at Gardens by the Bay
---
Last year's edition of the Mid-Autumn Festival display saw hand-drawn lanterns suspended overhead.
Image credit: Gardens by the Bay
If there's one thing Gardens by the Bay is known for, it's their themed decor during festive periods. For the month of September, the gardens will don a Mid-Autumn Festival-inspired look for its Garden of Blooms event.
Visitors to the garden can walk through pathways illuminated by colourful lanterns which portray Chinese mythology and legends regarding the Mooncake Festival. There'll also be cultural performances – previous years included dance performances by the National Arts Council, as well as fun carnival games and street food. 

Image credit: Gardens by the Bay
One of the things to do that will delight kids is the rabbit lantern-making workshop ($15) when you drop by the Flower Dome (tickets from $20) from 23th-24th September, 10am-6pm. You'll be able to put together and bring home an adorable handmade rabbit lantern made from recyclable cardstock paper, ribbons, and LED lights. 
Admission: Free
Address: 18 Marina Gardens Drive, Gardens by the Bay, Singapore 018953
Date: 15th September – 1st October
Opening hours: 6pm-10pm, Daily
Contact: 6420 6848 | Gardens by the Bay website
18 Marina Gardens Dr, Singapore 018953
Opening Hours:
Wednesday 05:00-02:00

Show More Timings
| | |
| --- | --- |
| Monday | 05:00 AM-02:00 AM |
| Tuesday | 05:00 AM-02:00 AM |
| Wednesday | 05:00 AM-02:00 AM |
| Thursday | 05:00 AM-02:00 AM |
| Friday | 05:00 AM-02:00 AM |
| Saturday | 05:00 AM-02:00 AM |
| Sunday | 05:00 AM-02:00 AM |
RECOMMENDED TICKETS AT S$20.00
---
10. Explore a surreal exhibition on media & reality at SAM
---

Image credit: @singaporeartmuseum via Instagram
If you've been to any Singapore Art Museum exhibition, you'll find that most of them truly are #deep, and this one's no different. Take a seat and have a gander at Hito Steryl's Factory of the Sun, an immersive video showcase that explores how the incessant circulation of media influences our society.
Drone surveillance footage, video games, and news segments – both real and fictitious, are stitched together to blur the lines between truth and reality. There's also a quirky YouTube dance tutorial chucked in there, see if you can keep up. At the end of it all, do take a vapourwave-inspired snap as a memento.
Admission: Free for Singaporeans & PRs, $10 for tourists & foreign residents, $5 for senior citizens over 60
Address: 39 Keppel Road, #01-02 Singapore Art Museum, Gallery 2, Singapore 089065
Date: Now till 24th September
Opening hours: 10am-7pm, Daily
Contact: 6697 9730 | Singapore Art Museum website
Singapore Art Museum at Tanjong Pagar Distripark
ADMISSION FEE
Free for Singapore Residents and PRs | $5/student and seniors and $10/adult for standard tickets
39 Keppel Rd, Tanjong Pagar Distripark, Singapore 089065
Opening Hours:
Wednesday 10:00-19:00

Show More Timings
| | |
| --- | --- |
| Monday | 10:00 AM-07:00 PM |
| Tuesday | 10:00 AM-07:00 PM |
| Wednesday | 10:00 AM-07:00 PM |
| Thursday | 10:00 AM-07:00 PM |
| Friday | 10:00 AM-07:00 PM |
| Saturday | 10:00 AM-07:00 PM |
| Sunday | 07:30 AM-07:30 AM |
---
11. Explore Lee Kuan Yew's legacy through AI at a free-entry exhibit
---
We've often heard about the contributions made by the late prime minister Lee Kuan Yew to Singapore through documentaries, books, and the news. But I bet you've not seen AI try its hand at recounting our first prime minister's legacy. 

Image credit: @nowisnotthetimsg via Instagram
The Now Is Not The Time exhibition explores Singapore's rich historical narrative, and how PM Lee had left his indelible mark on it. However, this storytelling is done with the help of cutting-edge tech, with LASALLE students recreating his most memorable speeches and even a short film using generative artificial intelligence. 
The exhibition is also a collaborative piece of work. American contemporary artist Daniel Arsham has crafted relic-like sculptures of Lee Kuan Yew, to illustrate PM Lee's part in building the nation from the ground up. 
Admission: Free, online booking required
Address: 25 Pasir Panjang Road, Singapore 117536
Date: 10th-24th September
Opening hours: 11am-8pm Daily
Contact: Now Is Not The Time website
---
12. Catch the &Juliet musical at Marina Bay Sands, with modern bops
---
Image credit: & Juliet
Everyone knows the tragic love story of Romeo and Juliet, but you won't be sobbing at the end of this musical. &Juliet is a modern take on the Shakespeare classic, with twists that will make you literally LOL. The damsel in this story not only doesn't die, but lives her best life in this playful Broadway rom-com.
Expect not poetic recitings of "wherefore art thou" but instead, the cast performing modern hits like Baby One More Time and Since You've Been Gone at the Sands Theatre. 
Price: From $68
Date: 21st September to 15th October 2023
Time: Tue-Fri 8pm | Sat 2pm & 8pm | Sun 1pm & 6.30pm
Venue: 10 Bayfront Avenue, Sands Theatre, Singapore 018956
Contact: &Juliet website 
---
13. Visit a PPG-themed NewJeans x LINE FRIENDS pop-up
---
As if NewJeans has not gotten us smitten enough with their infectious beats, this time they're partnering up with LINE FRIENDS to release a slew of trinkets that are a mix of sugar, spice, and everything nice.

A sneak peek of what Singapore's pop-up could look like – this one's from LINE FRIEND's pop-up in Gangnam.
Image credit: @store_linefriends via Instagram
The Powerpuff Girls theme is in line with the group's latest Get Up EP, and the pop-up that's happening at Orchard Central exudes similar Y2K-inspired vibes.

Image credit: @store_linefriends via Instagram
We're not sure if the merch release we'll be getting here in Singapore will match the one the Gangnam crowd saw when they had a similar pop-up in Korea. Goodies you can expect include phone charms, key chains, phone cases, and other accessories bearing cutesy renditions of the 5 members of NewJeans, drawn in the familiar PPG style. 
Read more about the NewJeans x LINE FRIENDS pop-up.
Admission: Free
Address: 181 Orchard Road, Orchard Central, Singapore 238896
Date: 15th September to 23rd November
Opening hours: TBC
Contact: LINE FRIENDS website
---
Fill your holidays with these things to do in September 2023
---
As it seems, September's not just another filler month in the year after all. This year, it's pretty chock-full of fun festivities, events, exhibitions, and other things to do.
From the heart-racing F1 Grand Prix to kicking back and enjoying movies by the beach, there's bound to be something for everyone to get excited about.
For more things to do in Singapore:
---
Cover image adapted from: Uniqlo Singapore, Singapore Food Shows via Facebook & @gowri_gal via X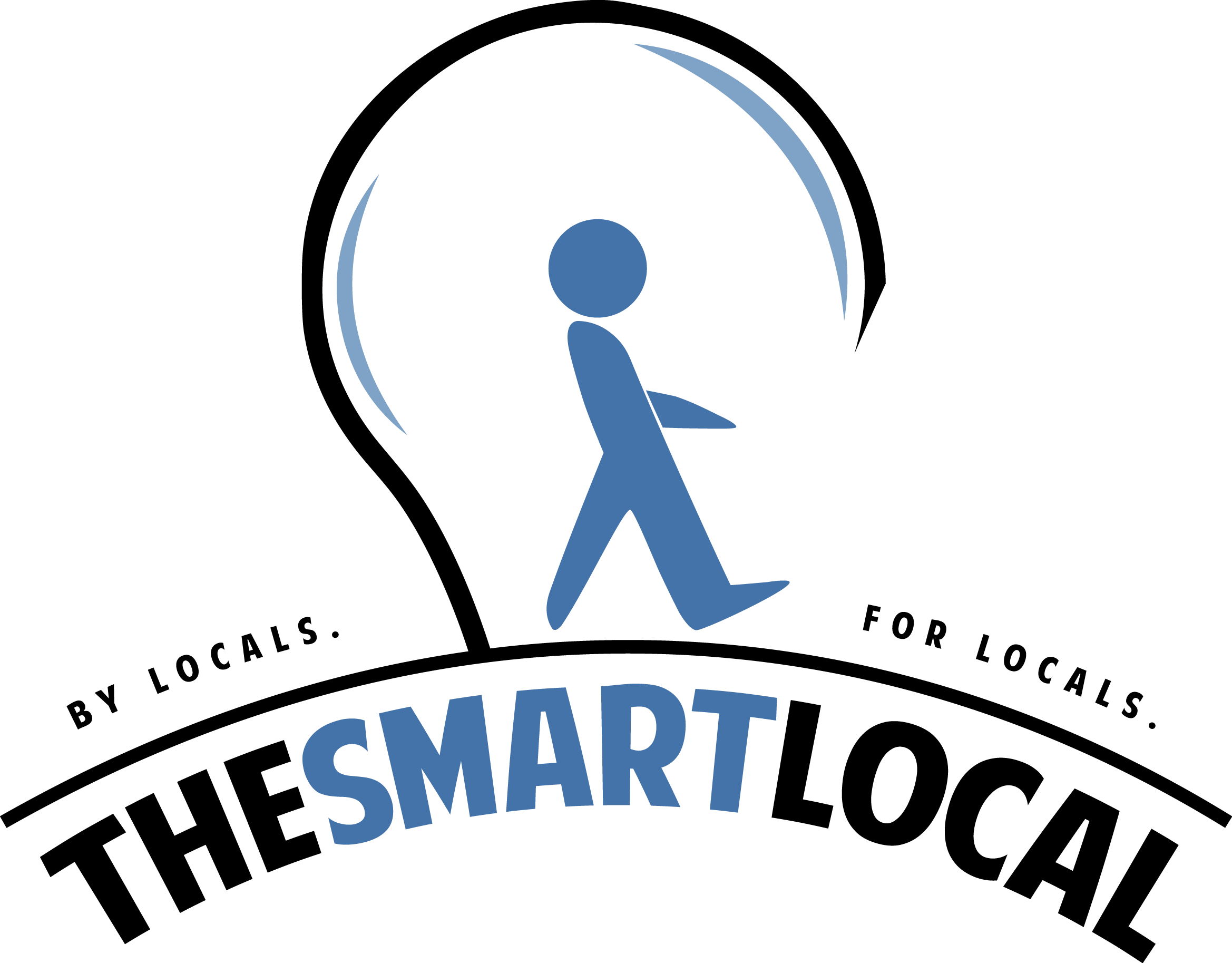 Drop us your email so you won't miss the latest news.