Best outdoor things to do in Miri, Sarawak
---
Singaporeans love the outdoors, with many a weekend being spent at our local nature parks and reserves. Now, if you've got an itch for adventure, you might just be looking for the next hiking trail to conquer, or the most impressive view of nature you can find. 
For your next annual leave, you don't have to look far to find it. It's all at Miri, Sarawak that's in East Malaysia. This lesser-known holiday destination is packed with dramatic landscapes that'll allow you to truly go off the grid. Imagine massive natural caves, calming waterfalls, lush jungles, and scenic coastlines – all accessible via a 2-hour direct flight from Singapore via Scoot.
If you're up for an adventure across the border, check out these best outdoor things to do in Miri. 
---
1. Visit otherworldly caves & pinnacles at Gunong Mulu National Park 
---
If your idea of a holiday well spent is by going back to nature, then your very first stop in Miri should be Gunong Mulu National Park – after eating a hearty bowl of Sarawak Laksa or Kolo Mee, of course.

Clearwater Cave, Mulu National Park, Miri. Did we mention Mulu National Park is a UNESCO World Heritage Site?
Image credit: @seann_tan via Instagram
This park is home to one of the world's most extensive cave systems. While they are all worth exploring, Deer Cave is a must-do as it's the largest cave passage in the world. At dusk, it's where you can see a couple of million bats flying out on their nightly forage for food. There's also the rather spectacular Clearwater Cave (Gua Air Jernih) that has a natural river running through it.

The Sarawak Chamber resembles something you'd only ever see in a video game.
Image credit: Gunong Mulu National Park
Another must see is the Sarawak Chamber located in Gua Nasib Bagus (Good Luck Cave). You'll have bragging rights having visited the largest cave chamber in the world known to mankind. We hear you can easily stuff a whopping 40 Boeing 747 aircrafts in there. 
However, if spelunking is not for you and you would rather hike and trek through lush forests, Gunong Mulu National Park has 15 different types of forests that are home to thousands of species of fauna and flora. If you prefer a bird's eye view of the forests, the park is also home to a 480m rainforest canopy skywalk, which is the world's longest tree-based walkway.

Image credit: @adventureswithst via Instagram
Finally, for those who want to challenge themselves and truly experience the national park for all its wonders, you can hire a guide to take you on the Mulu Summit Climb. This trek will bring you to the Pinnacles of Mount Api, which are dramatic rock formations that's one for the 'Gram. For these activities, it is recommended that you stay overnight at the jungle camps.

Mulu Pinnacles.
Image credit: @fed.wang via Instagram
Getting there: The fastest way to get to Mulu is via a 30-minute local flight. However, you can also drive 5.5 hours from Miri. Book a tour to Gunung Mulu (from RM500/pax, ~S$146.60). Tours are a minimum of 2 days and include lodging, meals, park entrance and guide fees, and boat transfers. Additional charges for tax may apply. 
---
2. Witness the glowing "Blue Tears" at Tusan Beach 
---

Image credit: @samechong89 via Instagram
We're no strangers to soaking up lots of sun on the beaches of Singapore, But what we're arguably missing is dramatic coastal sights that'll make us the envy of all our friends. Enter Tusan Beach (Pantai Tusan) that's ~30 minutes away from Miri's city centre. It's got white sandy shorelines enhanced by rugged cliffs and unusual rock formations for its entire 11km length. 

Image credit: @chailai16 via Instagram
As if that was not breathtaking enough, the top of the cliffs is also where you can get the perfect shot or view of the sunset. There is no direct access from the beach but you can use the coastal road and walk from Bakam Beach or Bungai Beach.

Like many natural phenomena, sightings of the "Blue Tears" aren't guaranteed.
Image credit: Tourism Malaysia Sarawak via Facebook
Other than that, if you are lucky and patient enough, you might also get to experience something truly magical known as the "Blue Tears" phenomenon. This a very rare instance where the sea begins to glow a vivid blue caused by micro-organisms known as Dinoflagellate. Now, that would definitely be worth 1,000 pictures.
Pro tip: After you have worked up an appetite from your photowalk, you can then take a 15-minute drive to the small fishing town of Bekenu and feast on the fresh seafood on offer.
Address: Pantai Tusan, Kampung Terahat, 98150 Bekenu, Sarawak
---
3. Dive with sea turtles at Miri Sibuti Coral Reefs National Park

 
---

Image credit: @jimmyyong81 via Instagram
East Malaysia is known to have some of the best diving spots in the world and Sarawak has its very own gem at the Miri-Sibuti Coral Reefs National Park. That said, those who love the open water will thrive here – and you can even sign up for a diving course at one of the many centres here if you're a beginner. 

Image credit: @jimmyyong81 via Instagram
Plan a trip between late March and November and you could be in the water 2 hours after you have landed. What sets this national park apart from the rest is that it has over 40 dive sites and each one is protected so there you will find an abundance of corals and marine life in each one. 

Some of the marine life you can expect to meet at these dive spots include turtles, barracudas, giant groupers, angel fishes, spiny lobsters, and moray eels. Occasionally, divers have even had the opportunity to bump into whale sharks. 
Getting there: Book a dive trip in Miri (From RM450/person, ~S$132).
---
4. Marvel at ancient civilisation in Niah National Park 
---
Most of us have only read about ancient civilisations in our history books. But trust that you'll have true bragging rights if you've seen one for yourself. That said, the Great Cave at Niah National Park is where our ancestors lived at least 65 millennia ago – and you can easily visit it from Miri. There's also the Painted Cave (Gua Kain Hitam), where you can see ancient drawings on the walls.

The caves are where some of the oldest human remains were discovered in Southeast Asia.
Image credit: Sarawak Tourism Board
You will likely spend an entire day here. Not only can you explore the large network of caves but you can also go for a jungle walk, visit an Iban longhouse, and also witness how the local Penan tribesmen make a living by collecting edible birds' nests built high on the cave walls by swiftlets. 

Image credit: @msdshotz via Instagram
Getting there: Niah National Park is about 1.5 hours away from Miri city centre so the easiest way to get there is by taxi or by renting a car to drive. You can easily visit the caves without a guide or tour. You can choose to stay at one of the park's chalets, hostel-style rooms, or camping sites.
Foreigner admission: RM20/adult & senior (~S$5.90) | RM7/child (~S$2.05) | Free for kids below 6
Local admission: RM10/adult (~S$2.95) | RM3/child (~S$0.90) | RM5/senior (~S$1.50) | Free for kids below 6
Opening hours: 8am-3pm, Daily
Contact: 085-737 450 | 085-737 450 | Niah National Park website
---
5. Stroll around & spot wild hornbills at Piasau Nature Reserve 
---
We're no stranger to seeing hornbills in Singapore, such as in Pulau Ubin and Pasir Ris Park. And obviously, we're huge fans of these majestic birds. That said, did you know that Sarawak is known as the "Land of the Hornbills"? Well, you can spot them at Piasau Nature Reserve that's just 15 minutes away from Miri City Centre by car.

Image credit: @piasau_naturereserve via Instagram
This nature reserve has multiple zones, including Zone 1 that's used for wilderness rehabilitation activities. Zone 2 is where it's at if you want some quiet time in the great outdoors. It has 2 trails: the 900m Community trail that's perfect for beginners, and the 2.1km Faridah loop where you can spot birds and snakes. 

Image credit: @heather_matahari via Instagram
If you're headed over with your family, you can spend the day around Zone 3 which has a visitor centre, a children's playground, and picnic grounds to rest in between bouts of exploration. As the hornbills are free-roaming, note that sightings aren't guaranteed. 
Foreigner admission: RM5/adult & senior (~S$1.50) | RM2/child (~S$0.60) | Free for kids below 6
Local admission: RM1/adult (~S$0.30) | Free for kids below 18, seniors & disabled persons
Address: Lot 1274, Jalan Peninsula, 98000 Miri, Sarawak
Opening hours: Main trail: 6am-6.30pm, Daily | Visitor Centre: Mon-Fri 8am-5pm (Closed on Saturdays & Sundays)
Contact: +60 8564 4487 | Piasau Nature Reserve website
---
6. Cool off at ethereal Lambir Hills National Park waterfalls
---

Image credit: @jacek092 via Instagram
An outdoor adventure won't be complete without a visit to some waterfalls and Lambir Hills is the perfect spot for that. It's famous for its multiple jungle trekking trails that lead to majestic waterfalls where you can cool off and snap ethereal photos. These trails range from leisurely 15-minute strolls to challenging all-day treks.

Latak Waterfall.
Image credit: @evelyn_t7 via Instagram
Unfortunately, the most famous waterfall of the lot, Pantu Waterfall is temporarily closed. It's known for waters that exude different colours due to the natural chemical properties it possesses. But not all's lost. A breezy 20-minute trek will bring you to Latak Waterfall which is equally as gorgeous. For those with more willpower, conquer the 7.1km trek to Pancur Waterfall instead. 
Getting there: The park is a 40-minute drive from Miri city. Most of the trails to the waterfalls at Lambir Hills National Park are well-marked, so it's possible to visit without a guide.
Foreigner admission: RM20/adult & senior (~S$5.90) | RM7/child (~S$2.05) | Free for kids below 6
Local admission: RM10/adult (~S$2.95) | RM3/child (~S$0.90) | RM5/senior (~S$1.50) | Free for kids below 6
Address: 1-76, Bintulu – Miri Hwy, 98000 Miri, Sarawak, Malaysia
Opening hours: 8am-5pm, Daily
Contact: +60 11 6572 9433 | Lambir Hills National Park website
---
7. Wind down & watch the sunset at Tanjung Lobang Beach 
---

Image credit: @rithauddin584 via Instagram
In between all your adventuring, you probably need to schedule in some time to wind down, and Tanjung Lobang is where you can do just that. It's more popularly known as Brighton Beach and it's the best spot to watch the sunset in the city. There are 2 small piers that extend out to the ocean and give you a clear view of the coastline and Miri Marina's unique seahorse lighthouse. 

Image credit: @rasta_polo83
Tanjung Lobang is also the city's oldest recreational park and is still popular with joggers, anglers, children, and Tai Chi enthusiasts. So if you can work up your people skills and charm, you might be able to discover a new eatery or two that only the locals know about.
Speaking of food, the food centre known as Taman Selera is located here and offers a wide variety of fresh seafood that you can tuck into while enjoying the sight of a marvellous sunset and cooling sea breeze. 
Address: Tanjong Lobang Beach, 98000 Miri, Sarawak 
---
8. Go off the grid to the farmlands at Bario Highlands
---

Image credit: @myrtlemarteen via Instagram
Located in the heart of Borneo and just 45 minutes via local flight from Miri, the Bario Highlands is the place to go if you want to go off the grid and also absorb in as much culture as possible. Think unpretentious farmlands of paddy fields surrounded by mountains and misty, cold mornings to start the day with.

Image credit: @zul.a1i via Instagram
Many of the indigenous Kelabits still live in traditional longhouses located in the centre of the Bario Highlands so there is plenty of opportunity for you to experience a simpler and unique way of life. If you are a foodie, then a trip to Bario in July is a must as it is when the Pesta Nukenan or Bario Food Festival takes place.

The megalithic Batu Ritung at Pa Lungan village.
Image credit: @nhabxyz via Instagram
There are also many trekking trails in Bario and the cooler climate makes it a more enjoyable experience. If you are into trekking, a 3-5 hour trek to the Pa Lungan village will also lead you to the site of Bario's megalithic rock structures that have their fair share of folktales surrounding them.
Getting there: While it's possible to drive from Miri to Bario Highlands, it'll take an arduous 10 hours to do so. You can, however, take a 1-hour local flight to get there. You can book tours of the highlands that are a minimum of 3D2N and cost from RM800/pax (~S$234) and up.
---
Go on an outdoor adventure in Miri, Sarawak
---

Look out for the Seahorse statues around Miri – they're the mascot of the city.
Image credit: @stanleygan216 via Instagram
There you have it! These are just 8 of the activities, places and things you should know about Miri. And fun fact: the Chinese name for Miri is 美里 (Méilǐ), which directly translates to "Beauty Within" and it cannot be more apt as this hidden gem is packed with culture and is peppered with lush forests to trek through, picturesque beaches to relax on, and idyllic oceans to swim in. 
That said, you'll be supporting eco-tourism as Sarawak puts plenty of conservation efforts into its many national parks. The best thing is, traveling here is rather straightforward. All it takes is a 2-hour direct flight from Singapore via Scoot. 
While there's no shortage of adventures here, trust that you'll be winding down in modern-day comfort. Outdoor activities aside, Miri is also a modern city and has all the creature comforts that you have grown accustomed to be it cafes, shopping malls and ride-sharing services. But maybe, you should ditch the need for all that and get lost in Miri's mythical wilderness for a while.
---
This post was brought to you by Sarawak Tourism Board.
Cover image adapted from: Sarawak Tourism Board, @myrtlemarteen & @henrybalaferry via Instagram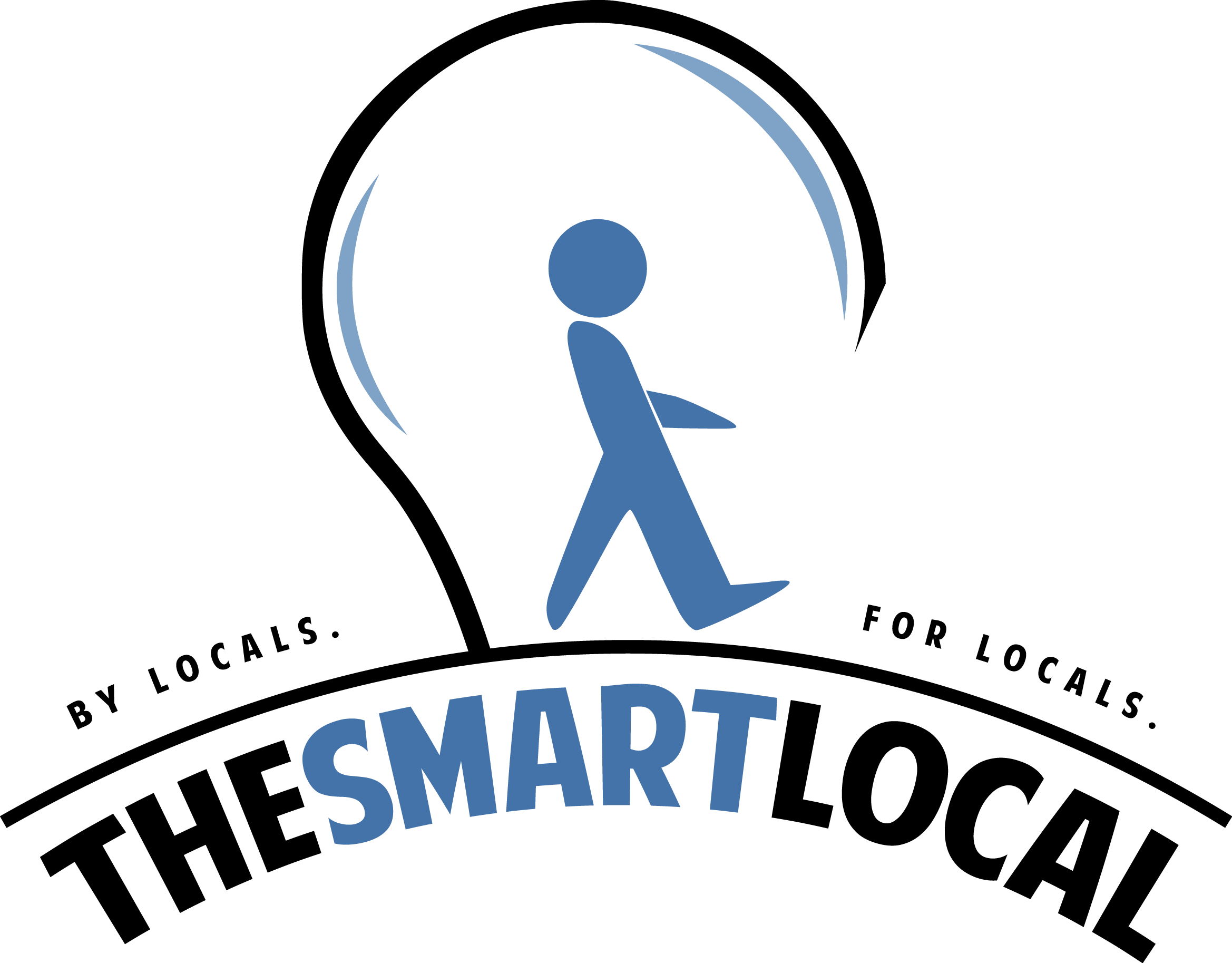 Drop us your email so you won't miss the latest news.