Therapy in Singapore – first-timer's guide
---
Whether you're seeking therapy yourself or are consolidating information to help out a loved one, getting your therapy queries answered is the first step in the right direction towards greater mental health. 
Research can be daunting when you're already bogged down by negative emotions warranting therapy in the first place, so we've done the legwork and put together a first-timer's guide to getting therapy in Singapore. We cover the places you can go, the expected price range, how therapy actually works and some misconceptions which may be holding you back.
Check out our other self-help and adulting guides:
---
What is therapy?
---

Image adapted from: TSL TV
Therapy and counselling are terms which are used interchangeably, where the process involves talking to a professional about thoughts, feelings and emotions. The main focus is on open sharing and expression with the professional, who will then offer insights to your issues and offer possible solutions or coping mechanisms.
The difference between therapy or counselling and psychiatric treatment lies in that psychiatrists prescribe medication, in tandem with the psychology aspect of talking through your woes. Psychiatrists in Singapore also usually require a letter of referral, either from your family doctor or from the Institute of Mental Health. On the other hand, therapy is open to all.
---
How does therapy actually work? – treatment process & expectations
---

Image credit: Psychiatry Advisor
Some people venture into therapy expecting a quick fix, and get disappointed when their issues don't disappear after a session or 2. They also make the mistake of expecting the therapist to present them with all the answers and solutions on a platter. After all, that's what they're paid for…right?
An important principle for anyone trying therapy for the first time to remember is that therapy is a 2-way street. The therapist is only able to provide you with the relevant support and assistance based on the information you unload upon him or her. 
The next most crucial thing to take note of, so as to align your expectations if nothing else, is that therapists do not prescribe you with definite solutions. After sharing with them your issues, they will not give you exact instructions on what to do, say or feel moving forward.
Instead, they'll tap into their expertise to provide you with a psychologically-backed toolkit to first process your past and existing emotions, thoughts and trauma, along with new methods to cope with whatever ails you.  
To draw an example, let's say your therapy session addressed relationship woes where you're facing trust issues, lack of communication and frequent fights with your partner. 
Your therapist could delve into your childhood and the influences your parents may have had on your growing up, as to how people in relationships treat each other. They will then help to unpackage why you have been "wired" a certain way, before aiding you in adopting healthier communication styles while shedding emotional baggage and self-blame.
---
Places to get therapy in Singapore – price, confidentiality & religion
---
Once you've made the plunge to seek therapy, you're presented with myriad options that can be quite the information overload. Whether it's trawling Google searches or sifting through physical brochures from various organisations, some criteria which may help determine the best fit for you may include:
Cost of treatment and eligibility for subsidies

Privacy and confidentiality, whether anyone will know you're seeking treatment

Government versus private organisations

Organisations with religious affiliations which may be better suited to your personal issues
With those factors in mind, here are some reputable therapy providers you can explore based on your specific needs:
---
Counselling and Care Centre – subsidies for those earning below $10,000 monthly
---

Image credit: Daniel Tham via Google Maps
Conveniently located in between Chinatown and Clarke Quay MRT stations, the Counselling and Care Centre offers general therapy as well as specialised services such as trauma counselling and pre-marital counselling.  
Rates are $180 nett per hour, with additional charges in 30-minute blocks should the session extend past 60 minutes. The good news is, this facility has a Counselling Fee Subsidy Scheme (CFSS), which qualifies Singaporeans and PRs with a gross monthly income of less than $10,000 for rates as low as $40 nett per hour.
Address: 536 Upper Cross Street, #05-241 Hong Lim Complex, 050536
Opening hours: Mon – Fri 8.30AM-6PM | Closed on Sat & Sun
Telephone: 6536 6366
Find out more about Counselling and Care Centre.
---
AWARE – female-centric therapy at 1% of monthly salary per session
---

Image credit: AWARE
Short for Association of Women for Action and Research, AWARE offers female-centric therapy for patients who need a safe space. The in-house therapists also have greater expertise when it comes to dealing with sensitive issues such as sexual harassment and assault, domestic violence and sexuality issues including gender identity.
Their services are kept affordable, at just 1% of the patient's monthly salary per 60-minute session. Let's say you're earning $2,500 per month, 1 hour of therapy would cost $25. For those who are unemployed, a minimum charge of $20 per session is applicable. Therapy is capped at a maximum fee of $150 per session.
Address: Block 5, #01-22 Dover Crescent, Singapore 130005
Opening hours: Mon – Fri 10AM-8PM | Closed on Sat & Sun
Telephone: 6779 7137
Find out more about AWARE Counselling.
---
Annabelle Psychology – specialist family clinic with paediatrician ties
---

Image credit: @annabellepsychology
Annabelle Psychology is a specialist clinic that is recognised by psychological associations in Singapore, Australia and the United States. The clinicians tackle a broad range of psychological disorders beyond depression – spanning acute anxiety, personality disorders, OCD, abuse and trauma disorders, additions, eating disorders, and other niche diagnoses.
They're also a go-to for families seeking holistic care for their little ones, working closely with certified pediatricians and psychiatrists. Neurocognitive tests and IQ assessments are administered to identify issues early on, and professional advice will be given to parents so they can better monitor their precious child's mental wellbeing at home, beyond therapy hours.
Address:
Newton clinic: 10 Winstedt Road, #02-06, Singapore 227977
Novena clinic: 101 Irrawaddy Road, #17-12 Royal Square Medical Centre, Singapore 329565
Opening hours: Mon – Sat 9AM-6PM (Closed on Sundays)
Telephone: 8202 3385
Find out more about Annabelle Psychology.
---
Singapore Counselling Centre – up to 25% lower price with package sessions
---

Image credit: Singapore Counselling Centre
Therapy isn't a one-time cure-all, so it's wise to commit to a package deal once you've found a facility and therapist which suits your needs – especially if it allows you to save money at the same time. Singapore Counselling Centre offers counselling beginning from $170 per 1-hour session, but rates can dip to as low as $136 per session if you opt for the 10-session package.
Providing couples, youth as well as family counselling, they even conduct e-counselling sessions. All you need is a computer, webcam and internet connection, and your therapist will be hosting the session as per normal through a video call. Great for those who may face difficulties getting to their facility due to schedule and convenience issues!
Address: 51 Cuppage Road, #03-03, Singapore 229469
Opening hours: Mon – Fri 9AM-7PM | Sat 9AM-5PM | Closed on Sun
Telephone: 6339 5411
Find out more about Singapore Counselling Centre.
---
EMCC – mediation and counselling for pairs or groups
---

Image credit: Eagles Mediation & Counselling Centre
Eagles Mediation & Counselling Centre (EMCC) is renowned for their expertise in handling crises between couples, or within families. With plenty of experience helping clients of various ages across different stages of life, this is a good option to consider for couples going through hurdles, or even divorcees who wish to forge an amicable relationship for the sake of their kids.
Rates begin at $160 per hour for individual sessions and $180 per hour for couples or family counselling. EMCC offers subsidies for individuals whose monthly income is below $6,000, and for couples or families whose combined monthly income is below $8,000. Rates will then be as low as $40 per hour for individuals, and $80 per hour for couples and families.
Address: 331 North Bridge Road, #22-01/06 Odeon Towers, Singapore 188720
Opening hours: Mon – Thur 9AM-9PM | Fri 9AM-6PM | Sat 9AM-4PM | Closed on Sun
Telephone: 6788 8220
Find out more about Eagles Mediation & Counselling Centre.
---
Religious counselling via Christian, Buddhist & Muslim associations
---
Some may prefer going to a religious organisation for therapy, as the service providers would be better informed of certain religious considerations and be able to relate on a deeper level. Facilities with religious affiliations also serve as a dedicated space for patients to discuss identity and belief issues, religious teachings, and applications of faith to daily life.
---
Bonus: 24-hour helplines and free mental health checks
---

Image credit: @priscilladupreez via Unsplash
For those who haven't mustered up the strength for a physical therapy session, or who simply don't have the time in their schedules but still need a listening ear in times of distress, Singapore has a number of crisis helplines operating 24 hours daily.
SOS (Samaritans of Singapore)

– 1800 221 4444 (free to call)

SAF Hotline, for SAF Personnel only

– 1800 278 0022 (free to call)

IMH Emergency Helpline, for critical situations

– 6389 2222

Image credit: Institute of Mental Health
If you're seeking a professional opinion before making your first therapy appointment, consider heading to the CHAT Hub for a free mental health check. Short for Community Health Assessment Team, CHAT operates conveniently within *SCAPE and conducts mental health assessments which take about an hour. 
Fill in an online application form to book your slot. Following the assessment results, CHAT will also point you in the right direction in terms of where to seek therapy and further assistance.
---
Getting started with therapy in Singapore – the first step to better mental health
---

Image credit: @dmey503 via Unsplash
If you're reading this, it means you're taking the first step towards better mental health, whether for yourself or for someone near and dear. For that, we extend our heartiest congratulations as it is a decision that requires tremendous amounts of courage, and one that you should be immensely proud of.
With these resources at hand, we wish you a fruitful journey in therapy and remember – help is always available and you need not suffer alone. 
Check out our lifestyle guides to make daily events run a little smoother: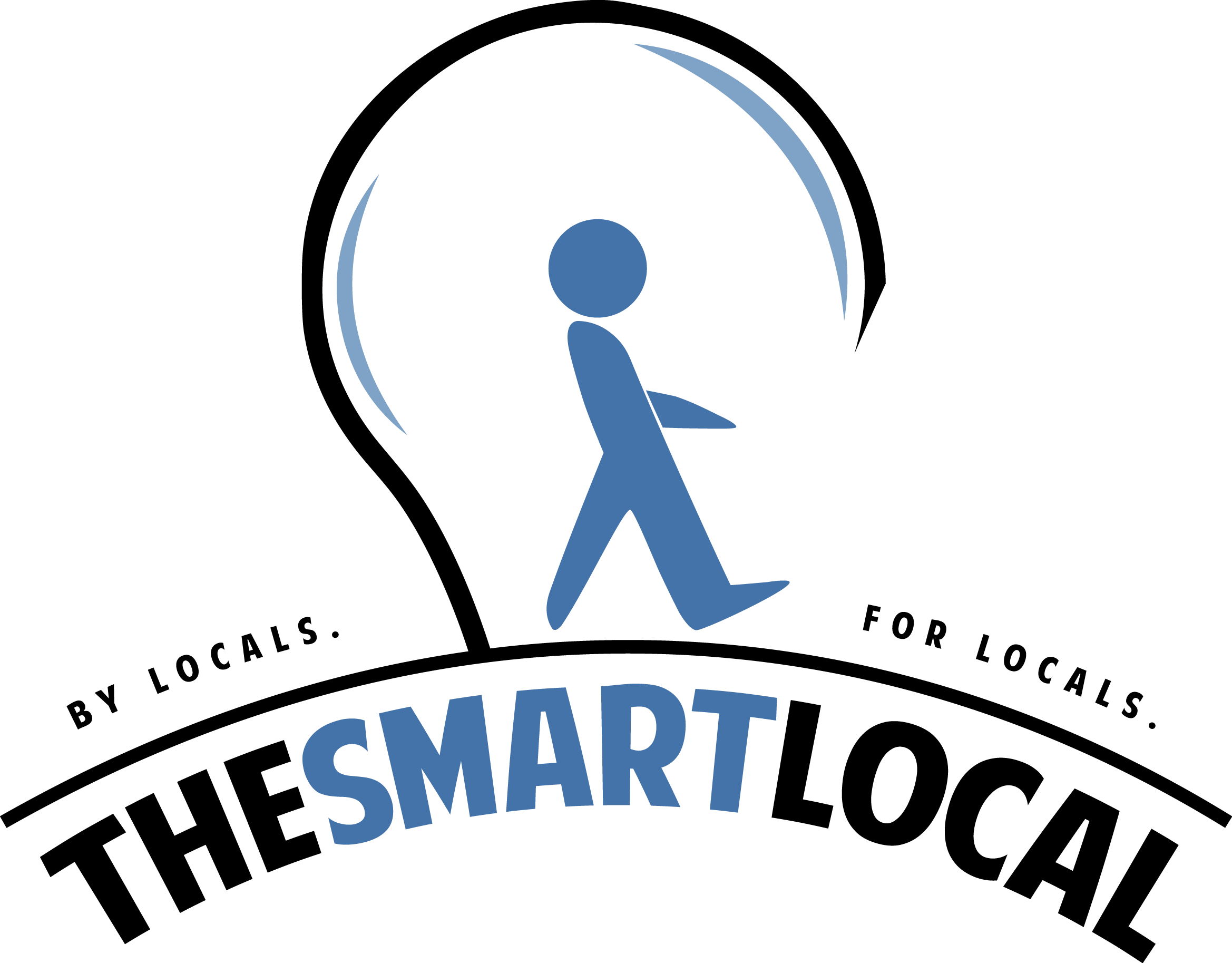 Drop us your email so you won't miss the latest news.