Hot tech companies in 2022
---
Think tech companies and the likes of Facebook and Google come to mind. But getting hired by one of these giants would mean more than just a stellar resume – you'd need a good network and maybe a lucky charm just to secure an interview.
If you only have your outstanding resume, not to worry; there are still plenty of smaller tech companies seeking out star talent like yourself to join their ranks. And just because it's tech doesn't mean all the jobs listed require intricate know-how and experience. We've picked 6 hot tech companies that are hiring right now:
---
1. DoctorAnywhere – Work closely with insurance companies
---
When you'd rather rest in bed than rub shoulders with the unwell, just pop open the DoctorAnywhere app. You'll get a medical consultation from the comfort and convenience of your home at any hour of the day. Plus, meds and your MC are delivered straight to your doorstep.

Image credit: DoctorAnywhere
DoctorAnywhere is in the MedTech field, and yes, that means there are open positions for those with medical experience to sign up for a career with them.
Those without such a background, however, can try out for roles under operations. In the backend, in-patient claims and business processing work closely with insurance companies. If you're more of a people person, then customer service dealing with users of the app could be right up your alley.
Current jobs available:
In-patient claims executive

Business processing executive

Customer service executive
View more careers on the DoctorAnywhere website.
---
2. Coinhako – Crypto & non-fintech roles available
---
The hot buzzword on everyone's lips these days is crypto. Although a relatively young industry, it's growing rapidly, with new crypto companies popping up annually. But if you're looking for a career in an established crypto company, put Coinhako at the top of your job hunting list.
It's one of the OG made-in-Singapore, founded-by-Singaporeans crypto companies that has continued to thrive since its birth 9 years ago. It has even expanded operations overseas, bringing its digital assets trading platform to Vietnam.

Roles like relationship management don't require deep crypto knowledge, but people skills.
For a fintech company, it's expected that many roles will involve software engineering and product development. But Coinhako does offer positions beyond these scopes, including client-facing roles like sales, and other non-tech functions such as HR and marketing.
If you have good people skills, you might be suited for a role like relationship manager, which deals with high net worth clients who trade large volumes of crypto.
Chances are, if you're looking at jobs in crypto, you're a crypto bro or sis yourself. Coinhako has plenty of opportunities to put such knowledge to use too. Roles like technical program manager and risk manager rely on a solid understanding of the crypto landscape to qualify.
Current positions available:
Relationship manager

Marketing manager

Risk manager

Technical program manager
View more careers on the Coinhako website.
---
3. Atome – Be part of a marketing team handling B2B & B2C
---
Atome has been a not-so-secret hack for cash-strapped shoppers who want to get their hands on their goods but are still waiting for payday to hit. The buy now, pay later model works similarly to other big ticket item purchases, where payment is split into interest-free instalments paid over 3 months.

Image credit: Atome
Although only launched in late 2019, Atome has already partnered with over 2,000 brick-and-mortar and online retailers and is always looking to collaborate with more.
Given its age and ample room for expansion, there's a need for talents skilled in marketing the business to potential brands, as well as users. On the bulletin board are "want" ads for marketers savvy in B2B, in-house, and even influencer campaigning to grow the brand's presence.
Current positions available:
B2B content marketing manager

Regional marketing partnership lead

Campaign manager
View more careers at Atome on LinkedIn.
---
4. NovelShip – On the job training to authenticate collectibles
---
Hypebeast looking to cop the latest in sneaker drip will want to bookmark NovelShip for future purchases. The online retailer buys and sells all kinds of limited-edition shoes and collectibles, from your Air Jordan 1s to Bearbrick figurines.

Image adapted from: NovelShip app
As the middleman, they ensure quality and authenticity, so you can rest assured you aren't just dropping heavy green on knockoffs. If you've got an item you're iffy about, you can also send them to NovelShip's authenticators to suss them out.
While it seems like NovelShip purely deals in kicks, they're still a tech company looking for ways to expand the business digitally. They're one of the few online retailers to accept crypto as a form of payment, and they're looking to automate the authentication process via their mobile app.

Image adapted from: NovelShip
Needless to say, software engineers are in high demand at NovelShip to develop these nifty features. But if you're more inclined to the collector's side of the company, there are still roles that would fit you.
You can train to be an authenticator to learn the ropes in screening out fakes. There's also a need for those skilled in supply chain management to ensure a smooth flow of products between sellers and buyers.
Current positions available:
Software engineer

Authenticator trainee

Supply chain analyst
View more careers on the NovelShip website.
---
5. Syfe – No need for strong financial background
---
Investing in Singapore has never been made easier than with roboadvisors like Syfe. Fill up a profile on your risk appetite and goals, then drop your money into a portfolio of your choosing. The algorithms that run the system pick and choose which stocks, bonds, and REITs your money goes into for the best returns.
While it sounds like it's just robots running Syfe, there's more to the backend than just programmers writing lines of code. You don't necessarily have to have a strong financial background for a number of roles too, although these would be bonus features on your CV.
These positions include client servicing with customers who may have issues with the Syfe app and their investments, and need help troubleshooting. There's also business intelligence, which needs analysts to sift through large volumes of data to refine Syfe's services further.
Current positions available:
Business intelligence analyst

Client service representative

Mobile software development engineer
View more careers on the Syfe website.
---
6. 99.co – Real estate knowledge applicable here
---
Unless you're starting from scratch, AKA getting a BTO, buying, selling or renting a place of your own can be quite the logistical nightmare. That's where 99.co comes in to turn househunting into Sandman gold.

Image adapted from: 99.co
Property listings are uploaded onto a centralised database by property agents. As a buyer or renter, you have the freedom to filter out these listings by price, house type, and even which MRT stations you want to live near. You can then set up viewings with the property agent in person or virtually at your convenience.
There are many moving parts that keep 99.co running like a well-oiled machine, and not just software engineers and UI/UX designers that make sure the site and app run smoothly.
Since it deals with various stakeholders – customers and agents alike – there needs to be men fronting both sides to ensure customer satisfaction. Having a background in real estate would be advantageous for roles like agent relations manager, where you'd be dealing with agents head on. 
Current positions available:
Agent relations manager

Customer success executive

Site reliability engineer
View more careers on the 99.co website.
---
Kickstart a career in tech at Coinhako
---
Your first step to getting a career in tech at Coinhako is as easy as just clicking a link. What we've highlighted is just the tip of the iceberg to fulfilling careers at the cryptocurrency trading platform. There are plenty more high-potential crypto jobs available, many of which don't require experience in tech or crypto to get started.

The Coinhako crypto library.
Learning on the job is still possible if this is where your passion lies. Coinhako even offers new hires opportunities to learn by paying for Coursera and Udemy courses. Plus, all staff have free access to books from the crypto library in the Coinhako office to study crypto and blockchain on their own.
If this sounds like a place you'd want to join, send in your resumes to Coinhako. Who knows? You might end up joining one of the hottest tech companies right now.
---
This post is brought to you by Coinhako.
Cover image adapted from Atome.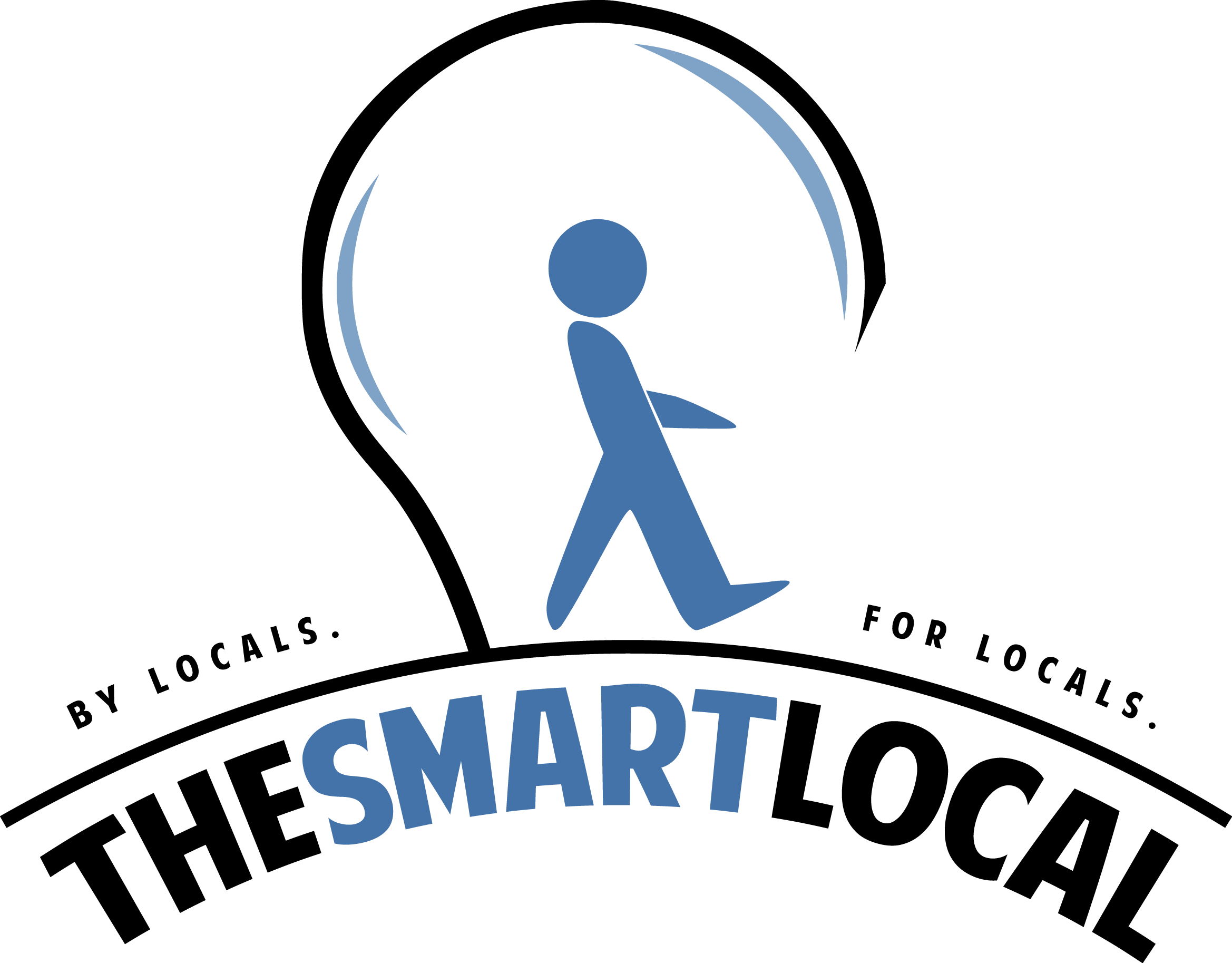 Drop us your email so you won't miss the latest news.