Investing in Singapore
---
Investing has become a more common conversation starter with my friends as of late, on top of all the other #adulting milestones like BTO–ing and becoming first-time parents. As someone who is relatively new to the topic, plenty of "hows" and "whys" naturally arise when discussing the various aspects of investing.
However, every new skill takes time to learn and starting your investment journey takes baby steps too. For those who feel lost and are playing catch up to your peers in adult life, here are seven less cheem ways to start investing in Singapore.
---
1. Opt for cash management accounts instead of banks
---
A bank may seem like the safest place to put our money, but leaving too much money there can actually hurt you financially in the long run. With regular bank accounts offering a measly base interest rate of 0.05% and savings accounts realistically offering 0.5%-1.4% for the average Singaporean, parking your life savings in the bank means you'll lose out to inflation.
If you're looking for higher interest rates with high liquidity, i.e. the ability to withdraw your money quickly, consider opting for a cash management account like Syfe Cash+. It offers a projected return of 1.5% p.a., without the need to meet the multitude of requirements for higher interest rates when using a savings account. Compared to other cash management accounts in the market, the projected return is also one of the highest.
Moreover, instead of monthly interest payments, cash management accounts provide a daily accrual of returns so you can see your money grow every morning if you so wish. Unlike bank accounts however, you can't use an ATM card to withdraw from cash management accounts so it is best used to keep your emergency funds or to save for an upcoming big-ticket purchase.
---
2
. Get investing conveniently done for you with a Robo-advisor
---
If terms like "dividend yields", "P/E ratios" and "dollar cost averaging" make your brain tremble with fear, you're not alone. With so much information to comprehend, studying the market can be akin to reliving your secondary school "mugging" days all over again.
So unless you're willing to go through the tormenting pain of academics once more, you can get your investing done for you with a robo-advisor; you won't even need to open a Central Depository (CDP) account.
These online investment platforms use high-level algorithms to make investment decisions for you at little to no cost – perfect for people who love to nua at home or don't have the time to learn the nitty-gritty of investing. Some platforms like Syfe even offer no minimum investment sums, which means you can start investing with as low as $50.
---
3. 
Invest in the Singapore Savings Bond for lower risk
---
The Singapore Savings Bond (SSB) is one of the simplest ways for Singaporeans to invest. In essence, you are entrusting the Singapore government with your money to earn interest.
The real kicker is that the longer you keep your money in the SSB, the higher your interest rate will be – with an average interest rate of 1.15% if you've kept it for 10 years*. Additionally, unlike other bonds, you can withdraw your money halfway with no penalty at all.
Fun fact: The Singaporean Government has a triple A credit rating from four different international credit rating agencies, making the SSB one of the safest investment options out there.
*Accurate at the time of writing
---
4. Invest in Exchange-Traded Funds (ETFs) locally
---
As the saying goes, one should never put all your eggs into one basket or you'll risk losing it all. Investing in an ETF helps you avoid just that by spreading your wealth across different companies.
Most ETFs track the top companies in a particular sector; the Straits Times Index (STI) ETF for example, tracks the 30 largest and most liquid companies in Singapore and gives consistent dividends. As such, ETFs are a great low-cost and low-risk way for beginners to start investing.
---
5
. 
Consider investing in overseas markets with global ETFs
---

Image credit: Jamie Street
Although investing in Singapore's stable economy can be a great start, it is also important to invest globally for better diversification and lower risks. Moreover, global ETFs offer higher potential for growth and diversification across sectors. You'll only need to clear an extra hurdle of finding a broker that allows you to trade in your desired overseas market.
For example, most of us would have heard about China being "the next big thing" or as the emerging market to look out for. These days, many investors are also looking towards the Chinese market with big names such as Alibaba and Tencent. Other big name brands to consider investing in, such as Apple, Tesla and Google, are locked away in the US market.
However, with so many markets to pick from, it can be tough to suss out the best ETFs to buy. This is where robo-advisors with a globally diversified portfolio come into play. The Syfe Core Growth portfolio for example, invests across 36 different markets from US to China, and includes exposure to stocks including Tencent, Alibaba, JD.com, Tesla and Amazon.
---
6. Invest in REITs for passive income via dividends
---
Imagine owning two houses in Singapore: one to live in and one to rent out for sweet passive income every month. While most of us can only dream of this or have heard of people doing so, us plebs can still work towards something similar with Real Estate Investment Trusts (REITs).
These investment products let us own a small portion of real estate and collect "rent" in the form of dividends, with the average dividend yield for Singapore REITs being 6.2%.
Like ETFs, there are lots of REITs to choose from. Unless you're willing to spend hours on research and comparing individual REITs, opting for a REITs portfolio with a robo-advisor may be a better choice for you.
---
7
. 
Invest regularly every month through 
automated transfers
---
Even if you don't have money lying around to start investing now, it is good to have a regular savings plan where you start setting aside an amount just for investing. After all, "you plan to fail if you fail to plan".
You can start from a small monthly amount of as low as $50, and put them into an investment product like ETFs or REITs.
Pro tip: Look into setting up a standing instruction or recurring transfer from your bank to your robo-advisor to do your investing for you, so you won't have to worry about making transactions every month.
---
Start your investment journey with Syfe
---
With the multitude of investment options out there including local stocks, ETFs, REITs and their global counterparts, it's really hard to choose unless you are already an investment expert. To ease your financial stress, robo-advisors such as Syfe sift through the different stocks to give you a diversified investment portfolio that caters to your personal needs.
Investing with Syfe means that there is no minimum investment requirement – something not all robo-advisors offer – along with the freedom to move your assets between portfolios or withdraw your money to your bank account at any time. Additionally, there are no hidden fees and no withdrawal fees either.
If you're unsure about what to pick, Syfe also allows you to speak one-on-one with a wealth expert to get you sorted. Plus, their interface is user-friendly, so investment noobs can quickly get started.
Here's a brief rundown of their available products:
Syfe Core portfolios

: All-in-one portfolios holding stock, bond, and gold ETFs. Choose between the Defensive, Balanced, or Growth portfolios depending on your investing goals, time horizon, and risk appetite.

Syfe REIT+

: 

A portfolio of Singapore's 20 largest REITs such as CapitaLand Integrated Commercial Trust, Ascendas REIT, Mapletree Commercial Trust and more.

Equity100

: For investors who prefer a high-risk, high-reward investing approach with 100% equity exposure

Syfe Cash+

: For investors looking to park their spare cash and earn higher projected returns (1.5%

 p.a.) than bank savings
If you're interested to start investing with Syfe, you will also enjoy zero fees for six months on your first $30,000 investment with the promo code <THESMARTLOCAL>.
Whether you're a mid-career professional taking your first step into the world of investing or a fresh graduate looking to park your emergency funds in a cash management account, investing in Singapore can seem daunting. But once you get started with the help of multiple methods available, you'll realise that it doesn't have to be complicated after all.
---
This post was brought to you by Syfe.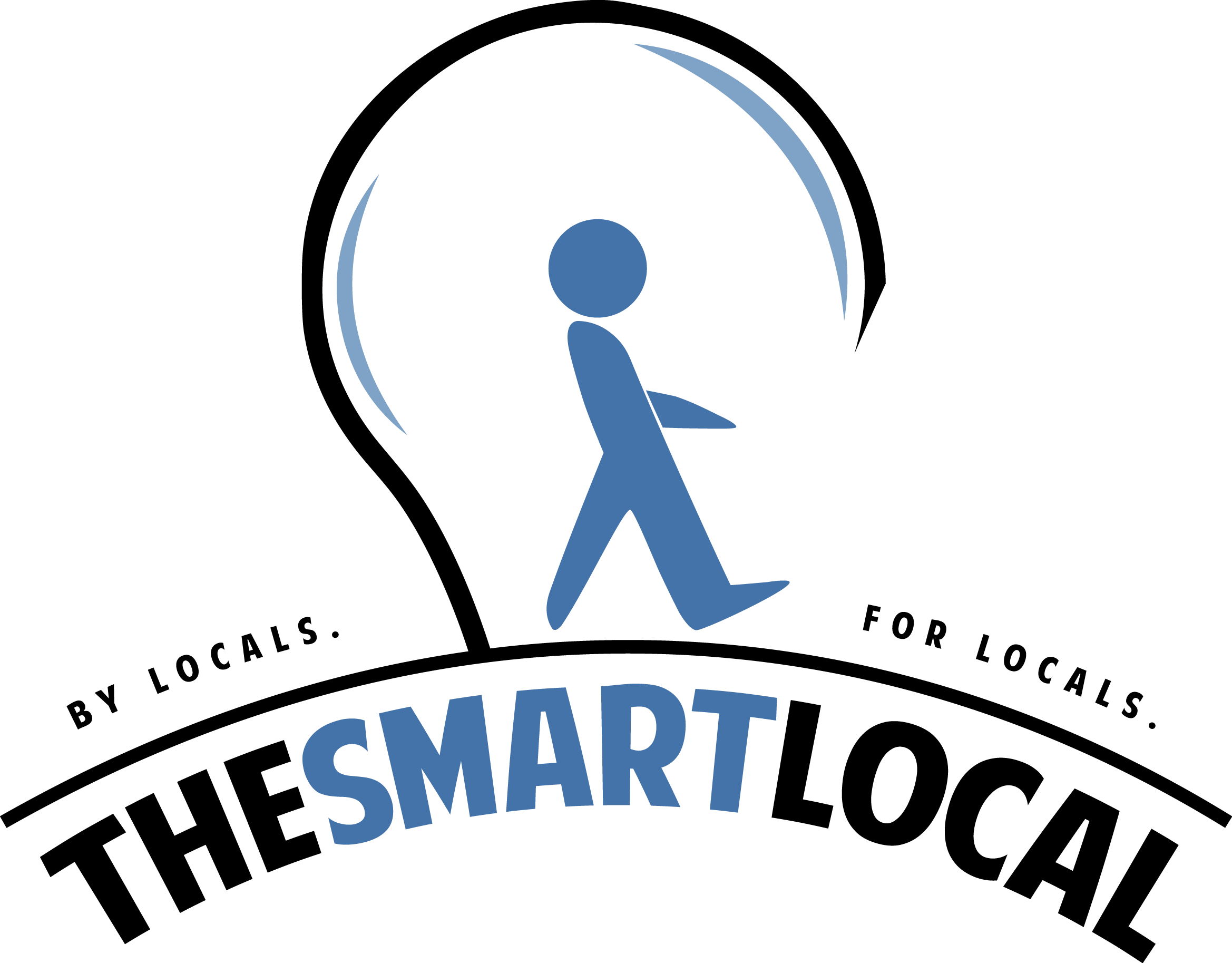 Drop us your email so you won't miss the latest news.