iQiyi shows 2021
---
The perfect way to unwind after a long day: streaming the latest TV shows while snuggled under comfy sheets. But if you're too kiam siap to get a subscription on a streaming site yet want to watch shows legally, or simply just want to expand your entertainment options, enter iQiyi – an online video platform offering free Asian content. 
From cult-favourite animes to the latest K-dramas and C-dramas, iQiyi has got you covered with a bevy of new shows this April. Episodes are up-to-date and released as fast as a few hours upon its release so you can be ahead of the buzz, and won't be subjected to annoying spoilers from your peers or online.
Here's what you can expect:
---
Catch the latest K-dramas like Oh! Master & Dramaworld
---
Image credit: iQiyi International
If you're a sucker for rom-coms, Oh! Master is a new K-drama to add to your must-watch list. Starring Lee Min-Ki as a drama screenwriter who's single by choice and Oh Joo-in as a popular actress who struggles with relationships, the drama revolves around the story of how their polar opposites attract as they live together under one roof. 
Fans of CNBlue can also look forward to Kang Min-hyuk's appearance as a supporting character, Yoo Jin, the rich grandson of a chaebol family in South Korea.
Release schedule: New episodes every Wednesday and Thursday
Watch Oh! Master on iQiyi.
Video credit: iQiyi 爱奇艺
Imagine entering the world of K-dramas. That's exactly what happens to Claire Duncan, an American college student, in Dramaworld – a comical yet mysterious drama that's returning for the second season. 
Premiering exclusively on iQiyi, the 13-episode drama stars the likes of Super Junior-M member Henry Lau as well as Hollywood actors Liv Hewson and Daniel Dae Kim. A show-within-a-show concept, it will offer plenty of laughs and surprising plot twists along the way.
Release schedule: New episodes every Friday

So I Married An Anti-Fan is adapted from a novel with the same name, by Kim Eun-jung.
Image credit: iQiyi International 
Sones can look forward to So I Married An Anti-Fan, in which SNSD member Choi Soo Young plays the female lead alongside Choi Tae Joon, who's known for his role in Exit. 
In this drama, Soo Young plays reporter Geun-young, who becomes a famous anti-fan of popular idol Hoo Joon, thinking he ruined her life. Despite trying to make each other's lives difficult on the show, they begin to develop feelings for each other. 
This is the second adaptation of a novel of the same name – the first was a Chinese drama where Seohyun, another fellow SNSD member, played a role in.
Release schedule: Coming soon on iQ.com

Image credit: Soompi.com
Those who were intrigued by the fantasy plots in K-dramas like Goblin and While You Were Sleeping, stay tuned for Scripting Your Destiny,  starring Ki Do Hoon as powerful god Shin Ho-yoon and Jeon So Nee as scriptwriter Go Chae Kyung. 
As its title suggests, Ho-yoon is a god (samshin) who's in charge of determining the fates of mortals through "scripting their destinies". However, when he is tasked to write something romantic, he steals the ideas found in the notes of an upcoming screenplay penned by Go Chae Kyung, who's known for her exaggerated dramatic storylines.  
Watch Scripting Your Destiny on iQiyi.
Whether it's rom-coms, sci-fi thrillers or fantasy, take your pick from the variety of K-dramas airing on iQiyi.
---
Watch upcoming C-dramas that feature actors like Xu Lu & Vic Chou
---
Video credit: iQiyi 爱奇艺
Besides K-Dramas, iQiyi also boasts a repertoire of Chinese dramas to get hooked on.
If you're up for some light-hearted content with swoon-worthy romance that make your heart flutter, Love Scenery (良辰美景好时光) checks all the boxes. 
In this drama, Xu Lu plays the role of Liang Chen, an idol singer who wants to bring beautiful music to her audience and Lin Yi portrays the role of Lu Jing, a computing student and popular gamer, who also happens to be a fan of Liang Chen. The story follows how the two go from strangers pursuing their own dreams to lovers
Release schedule: Coming soon
Video credit: iQiyi爱奇艺
OG Chinese drama fans will be stoked to know that Vic Chou, ex-member of F4, will be starring in Palace of Devotion (大宋宫词) alongside Liu Tao, who's famous for her role in Ode to Joy and Huan Zhu Ge Ge Season 3. 
Set in the flourishing age of the Song Dynasty, this drama follows the romance between Liu E and Zhao Heng, as well as political plotlines revolving famous politicians and clans based on actual history. This drama is available exclusively on iQiyi, which means you won't be able to catch it elsewhere.
Release schedule: Two new episodes every day from Tuesday to Friday, 8PM
Watch Palace of Devotion on iQiyi.
Image credit: iQiyi International 
If you enjoyed Descendants of the Sun, My Dear Guardian (亲爱的戎装) is a C-drama equivalent that has a similar military-themed storyline. 
Here, Johnny Huang plays the role of Liang Mu Ze, a special military officer who has fought on many battlefields. Due to painful experiences, he exudes a cold, closed-off persona. But that all starts to change when meets Xia Chu, a warm and gentle surgeon played by Li Qin. 
Release schedule: Coming soon on iQ.com 
Apart from these, you can also find a range of other period drama options such as No Boundary (玉昭令) and The Lion's Secret (赖猫的狮子倒影) that features He Jun Xiang – another familiar face that's been in many dramas since the early 2000s.
---
Latest animes like Attack on Titan and Demon Slayer
---
Image credit: Wakanim, Reddit, Zerochan
Fans of Attack on Titan have been on their toes every week waiting for new episodes of the final season. If you've resorted to unreliable sites to catch them on Mondays, you no longer have to because iQiyi now releases it every Monday at 8AM for free – that's about four days prior to most of the other streaming sites.
You can also catch other buzzworthy anime titles like Jujutsu Kaisen every Saturday at 10AM or binge the Demon Slayer series and movies all at once. 
---
Enjoy multi-language subtitles, HD quality & Dolby Audio
---
Koreaboos might have mastered classic K-drama phrases such as "jinjja" and "michyeosseo" while Otakus would be familiar with various Japanese vocabulary, but most of us still can't live without subtitles. 
Image credit: iQiyi
On iQiyi, you have a selection of multiple subtitle languages from English, Chinese, Malay and even Thai and Vietnamese, so you no longer have to wait for translated versions on pirated sites. 
---
Stream Asian shows for free on iQiyi
---
For those who've been living without a streaming subscription, we know the pain of combing through the net for dubious streaming sites just to watch a show. With iQiyi, you can now bid goodbye to that and enjoy your favourite dramas, animes and variety shows in peace without having to pay a single cent. 
Plus, you can download content to watch offline during your commute when you download the iQiyi app (iQiyi on iOS | iQiyi on Android).
If you'd like to enjoy your dramas without the interruption from ads, you can sign up for a VIP membership starting from $8.98/month (with free one-month trial). Apart from letting you enjoy your dramas ad-free, this membership also gives you access to new episodes as many as six in advance so you can binge them instead of waiting for the next release.
With a deluge of shows – we're talking more than 30,000 titles – it's time to tune in to iQiyi for your next drama marathon or movie night. 
---
This post was brought to you by iQiyi.
Cover image adapted from: iQiyi Youtube, iQiyi Facebook, Jujutsu Kaisen, iQiyi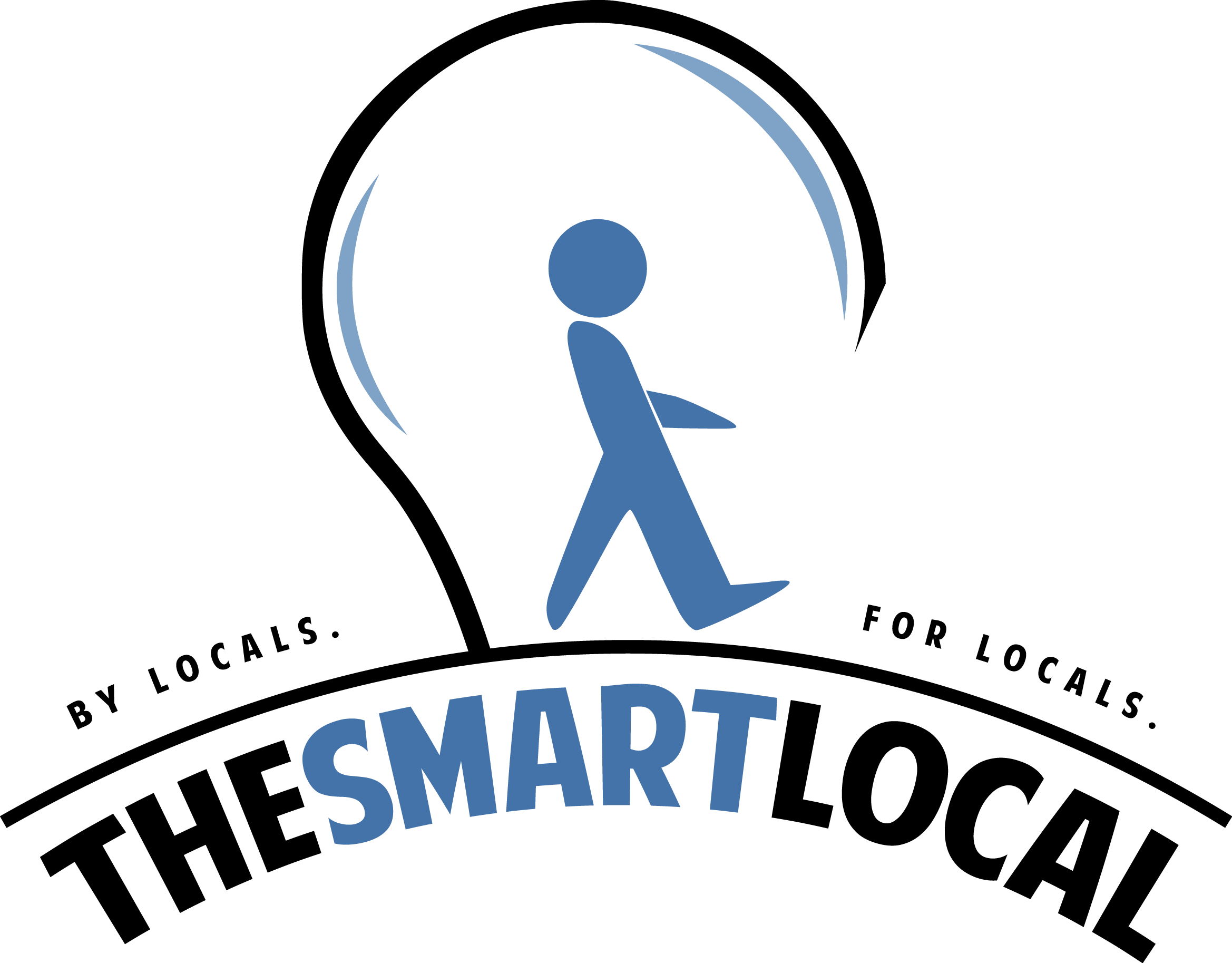 Drop us your email so you won't miss the latest news.