Staying up late in Singapore
---
Look out your window past midnight and you'll see the unmistakable glow of fluorescent lights dotting blocks of HDB flats – a sure sign you're not the only one awake at this ungodly hour. Not surprising, seeing that studies have shown Singaporeans are among the most sleep-starved in the world.  
But when you live in a city that has access to 24-hour supermarkets, really good supper jios, and so many late-night date activities, we say we'll sleep when we're dead, thanks. So even though they're tired, these seven night owls share why they continue to stay up late:
*Note: All photos for illustration purposes only.
---
1. My partner lives overseas and this is the only time we're both available
---
It's almost like bae is here with the vivo V21 5G's 44MP OIS Front Camera
Being in a long-distance relationship is difficult, especially during the Covid-19 pandemic. My partner and I used to be able to travel to see each other at least twice a year, but it's been about a year-and-a-half since we've seen each other in person.
Since we can't meet, we've been video-calling each other a lot. There's a 15-hour time difference between us, so the only time we have is from midnight onwards for me, which is about 9AM onwards for him. We don't necessarily talk while we video-call but we like keeping each other in the background, so it's like we're there with each other.
Alekx Huang, 33, marketer
---
2. It's hard for me to sleep at night because I have anxiety
---
I was diagnosed with Generalised Anxiety Disorder about a year ago. I tend to worry about a lot of different things, and there's no rhyme or reason to what I could be anxious about today or tomorrow.
On nights where my anxiety gets pretty bad, I tend to overthink and harp on things that have happened during the day. A single text message about my performance at work is enough to keep me up thinking if I should prepare a resignation letter or dread having a talk with my manager. I would read and re-read other messages and emails to see if there are any signs that I am in trouble.
I'm going through therapy now as a way to manage my anxiety. Something I've picked up at therapy recently is to ask myself "what if, then what?" as a way to break down big issues into manageable things I can work on.
XY, 28, corporate communications executive
---
3. It's the only me-time I get after putting my kids to sleep
---
Shot with the vivo V21 5G
Being a parent of two young children is mentally draining. This means that after I put my oldest to bed at around 9.30PM, I use this time to do household chores, wash myself up, then settle in to complete work I didn't get to during the day.
Thereafter, I like to watch at least one episode of a drama on Netflix just to regain some semblance of a normal life and clock in that "me" time. Some nights I lie in bed, ready to sleep early, but end up on the dark side of Reddit reading /r/NoahGetTheBoat or adding way too many unnecessary but aesthetic items to my TaoBao cart. 
As important as sleep is to me, my downtime is equally important. I won't be mentally refreshed from the struggles of each day if I don't distract myself from reality with a little shopping and Netflix.
Kim, 30, group editor
---
4. I day trade the US stock market at night
---
The saying that 'time is money' rings true. I'm an air force engineer by day, but night is when I channel most of my energy trading in the US stock market. I could use brokers, but being able to trade on my own means I can cut out middleman costs.
I'm usually awake throughout the opening hours of the US stock market, meaning I only go to sleep after 4AM when the last trade is done at 4PM in New York. Some may think I'm wasting time giving up on sleep but this is all part of the F.I.R.E. (financial independence, retire early) movement I have planned for my family. I'll have a lifetime to sleep after that.
JJ, 31, air force engineer
---
5. I have no discipline when watching Korean dramas
---
I feel that 24 hours in a day is not enough for me to do all that I want, especially on weekdays when most of my time is spent working. To compensate, I stay up late to do the things I want to do – catching up on shows. I hate being interrupted while watching my shows, so I prefer doing it at night when I'm usually the only one awake.
Korean dramas and variety shows are usually the culprit. I'm a huge fan of Korean dramas and if they're good, I tend to binge watch a few episodes in one sitting with no regard for sleep. I do try to sleep by 2AM these days now that I'm older, but I still stay up longer on weekends. 
Shannon, 29, public relations manager
---
6. It's the only time the 24-hour gym is empty and quiet
---
Good work-life balance should include spending time taking care of your body, and that to me means working out at the gym. With a regular 9-to-6 job, the only time I can really go to the gym is before or after office hours. But, these are usually peak hours, and the gyms can get really crowded.
Recently I've found that the only way I can clock in my gymming is to head to the 24-hour gym really late into the night so that I can work out in peace. There's practically no one around and I love that it's like my own personal playground. There's no fighting with others for gym equipment or having to deal with creepos hitting on me. 
I like to end off my gym session with a run too. It's these moments of stillness that I really love even though it compromises my quality of sleep.
Lynette, 30, operations manager
---
7. I'm supporting my favourite soccer team
---
I've been a Manchester United fan for as long as I can remember. So, yes, that means I do stay up late to catch league matches as much as I can. If I'm not watching matches, I'm watching highlights or keeping up with soccer news, like coach and player movements, or manager changes.
My hours as a freelance content creator are very flexible, so I don't feel like I'm staying up too late even though I'm tired. If I sleep late, I just get up later, that's all. 
When I do eventually find a full-time job with regular working hours again, then my sleep routine will have to be adjusted back to what's considered normal. But then again, I would still stay up to support the Red Devils. Until then, #GGMU.
Jonathan, 31, freelance content creator
---
Fuel your night owl life with the vivo V21 5G
---
Whether it's the peace and quiet you require in the middle of the night, or the extra time needed to do the things you want, there are many reasons to justify having panda eyes in the morning.
Since our phones are our best companions in the wee hours of the night, it only makes sense to have one with features that hold up 24/7. Those who love documenting their sleepless nights on the likes of Instagram and TikTok will find the vivo V21 5G a perfect companion.
That's because it's got a powerful 44MP OIS Front Camera, so details are never lost even if you're snapping late-night selfies. It is also the first smartphone to have Optical Image Stabilisation in its front camera, so you'll always have crystal clear shots of yourself, no matter how shaky you might be after your third espresso of the night. 
Dim lighting at night isn't an issue for the vivo V21 5G either. The Dual Selfie Spotlight ensures there'll be no shadows cast on your best angles, no matter the time of day. And since the smartphone is 5G enabled, you'll experience a stable and fast connection, so there won't be any issues sending your quality selfies to those who matter.
All this comes in a sleek package measuring just 7.39MM thick and 177G light, so it won't feel like you're lugging a brick around. Despite its slimness, it holds a 4,000mAh battery that's more than enough to power through any sleepless night on a single charge. Night owls will be well set with this handy tool.
---
This post was brought to you by vivo Smartphone.​​
Responses have been edited for grammar and clarity.
Photography by Ian Sim.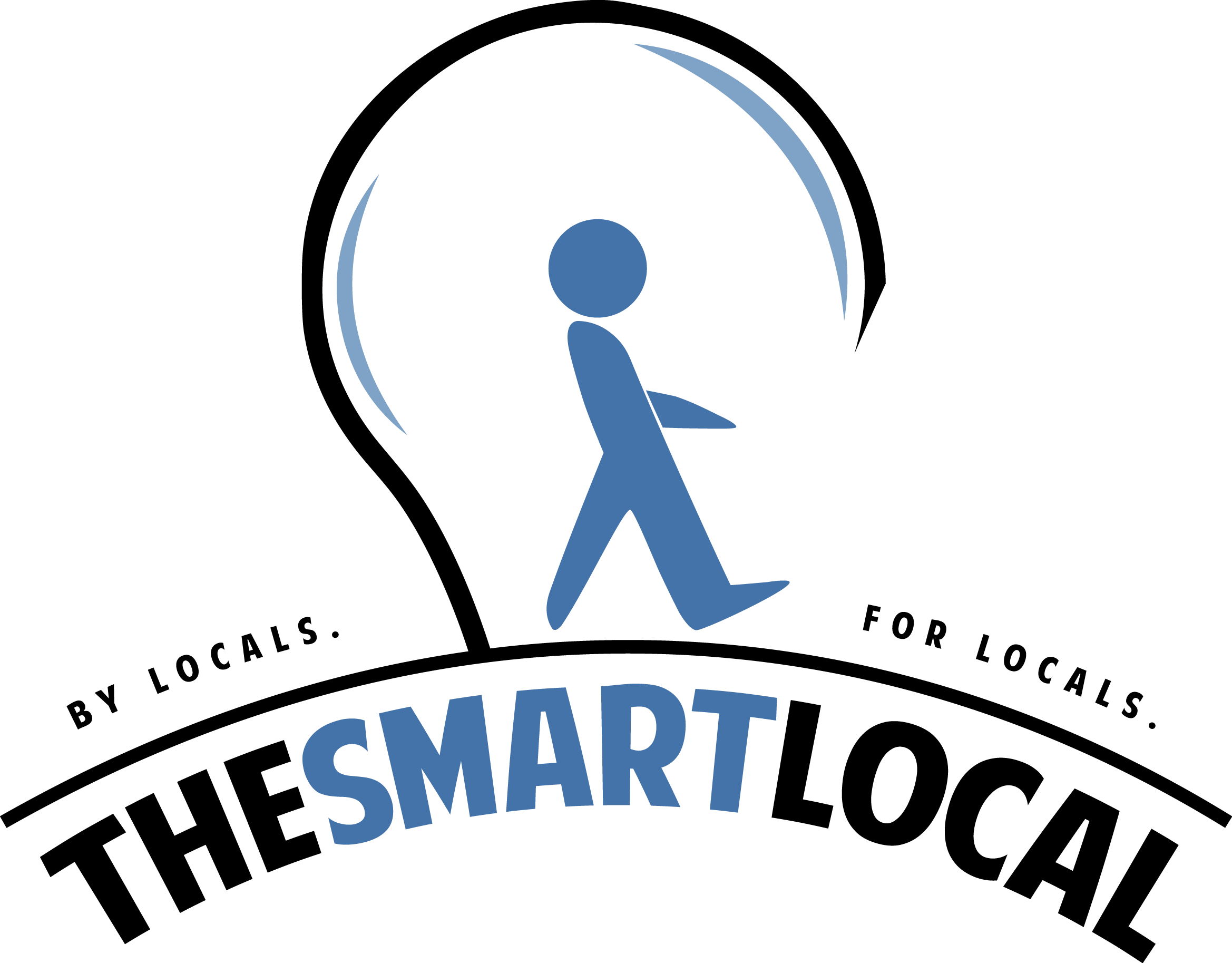 Drop us your email so you won't miss the latest news.