Travel to South Korea via VTL
---
Having been cooped up in Singapore for almost two years now, let's be honest, there are only so many staycays one can have before novelty runs out. And with all the stellar K-dramas that we've been binge-watching at home, it's no surprise that many of us are raring to jump on a plane to Korea.
With the South Korea VTL finally up and running, we spoke to a couple of Korea-bound Singaporeans to find out just what to expect if you're one of those scrambling to take hanbok pics at Gyeongbokgung Palace or shop till you drop in Myeongdong.
---
South Korea VTL 101 – What to expect & costs
---
Before we dive into specifics, here are some of the additional costs and procedures that you'll have to face when travelling to South Korea.

Image credit: Marcus Sia
---
1. Booking your flight to Korea
---

Image adapted from: Scoot
Whether you're planning to fly on Scoot or any other airlines, be sure to double and triple check that the flights that you are booking back to Singapore are designated as VTL flights.
We did a check on some average flight prices for a solo 10-day trip to South Korea in December, but your prices will vary depending on when you travel!
Scoot – S$743.62 (Base cost before adding baggage costs, etc.)

Singapore Airlines – S$1,784.50

Korean Air – S$1,606.70

Asiana Airlines – S$1,295.70
---
2. Apply for a K-ETA
---
The first step to getting yourself Seoul-ready is to apply for a Korea Electronic Travel Authorisation (K-ETA) at least 24 hours before boarding your flight. The K-ETA has a 2-year validity and will cost you 10,000KRW (~S$11.50). It might be tedious, but with your K-ETA  done and approved, you won't need to fill in an arrival card when you land in South Korea.
Cost: S$11.50
---
3. Buy travel insurance with COVID coverage
---
Travel is finally a thing again, but that doesn't remove the fact that we're still rolling with the Covid punches. That's why it's now compulsory for travellers from Singapore to have travel insurance coverage prior to your trip. 
Apart from the usual stuff your insurance covers like the unfortunate loss of a luggage of an accident overseas, the insurance policy you sign up for will need to have a minimum of coverage of 30,000,000KRW (~S$34,400) in the event that you contract COVID-19 and have to be treated at a hospital or quarantined.

Image adapted from: FWD Singapore
One Korea-bound traveller Sherlyn got her insurance from FWD, which gave her up to S$100,000 of coverage at an affordable price of $44.96. Travel insurance providers are a dime a dozen, and for the best deal, look out of those running promotions on their packages.

Banks such as DBS have also partnered with Chubb to offer their own travel insurance that covers you for up to $1,000,000 on their most expensive plan. And if you're a DBS cardmember, you'll even be able to offset the cost by paying with DBS Points or POSB Daily$. Their current promotion runs until 31st December 2021 with up to 55% off single trip plans and 25% off annual plans.
Cost: Between S$42 – S$80, depending on your level of coverage and the duration of your trip.
---
4. Book a pre-departure PCR test in Singapore
---
Then come the PCR tests. For South Korea, you'll have to take a pre-departure PCR test at least 72 hours prior to departure. This can be done at any MOH-approved clinic. The cost of a test can range from S$130 – S$180, but the cheapest one that we've found costs S$107 at SATA CommHealth clinics.
There's also the option of having the PCR test done via housecall with clinics such as Speedoc which offers 24-hour house calls. This option is pricier at $195, but can be a godsend for people who have no time to slot in a clinic run before their departure day. 
Cost: S$107
---
5. Book an on-arrival PCR test in South Korea
---
Before flying, be sure to also book an on-arrival PCR test at Incheon Airport via the Safe2Go site. You'll also receive a link via email to complete a compulsory questionnaire at least 24 hours before your scheduled arrival in South Korea. You'll have to complete the questionnaire on the Safe2Go portal.

Image adapted from: Safe2Go
Your test results will be sent to you via SMS and email in under four hours, and you'll be able to head back to your place of accommodation to wait it out.
Cost: 174,000 KRW on weekdays and 180,000 KRW on weekends (~S$200)
---
6. Fly!
---
As per VTL travel arrangements, only passengers travelling on designated VTL flights from South Korea to Singapore will be exempt from quarantine requirements in Singapore. At present, only incoming flights by Korean Air, Asiana Airlines, Singapore Airlines and Scoot are recognised.
You'll also be issued a VTL lanyard for easy identification so do keep that in sight. 
---
7. Book Day 6/7 PCR Test in South Korea, if staying for 8 days or more
---
If you're going to be in South Korea for more than eight days, you'll have to take a Day 6/7 PCR test locally. Here's a list of local testing centres that will provide that service.
Cost: Around S$150 – S$200
---
8. Book a pre-departure test in South Korea
---
Once the fun is done, you'll have to take a pre-departure test in South Korea at any one of the MOH-approved test providers. This need not be a PCR test, as  ART tests are now also recognised as valid pre-departure tests for all VTL countries. 
If your Seoul itinerary spans only nine days, there's some good news: you can use your Day 6/7 PCR test to double up as your pre-departure test.
Here's the criteria for ART tests:
The ART test has to be taken within 48 hours prior to departure from South Korea

The test memo must be in English, and state the date of the test, your name and either your date of birth or passport number. 
Cost: Around S$150 – S$200 for a PCR test, and S$100 for an ART test.
---
9. Book an on-arrival PCR test in Singapore
---
On arrival back in sunny Singapore, you'll have to take your final PCR test which you can book here. You'll have to shelve all ideas of shopping or having a meal upon arrival in Singapore, as you'll be required to travel straight home via taxi or a private-hire car and stay at home or place of accommodation until you get the all-clear via SMS or on HealthHub.
Cost: S$125
---
10. Subsequent ART tests in Singapore
---
Starting 3rd December 2021, all travellers travelling on VTLs will have to undergo supervised, self-administered antigen rapid tests at a Quick Test Centre on Day 3 and 7 of their arrival. You can book these tests ahead of schedule!
Cost: S$15 per test (S$30 total)
---
Total extra costs of South Korea VTL
---
| | | |
| --- | --- | --- |
| S/N | Item | Cost (in SGD) |
| 1 | K-ETA | $11.50 |
| 2 | Travel Insurance (with COVID-19 coverage) | $42 – $80 |
| 3 | Pre-Departure PCR Test in Singapore | $107 – $200 |
| 4 | On-Arrival PCR Test in South Korea | $200 |
| 5 | Day 6/7 PCR Test in South Korea | $150 – $200 |
| 6 | Pre-Departure Test in South Korea | $100 – $200 |
| 7 | On-Arrival PCR Test in Singapore | $125 |
| 8 | Post-Arrival ART Tests in Singapore | $30 |
| | Total Average | $765 |
If you've yet to book your flights to Korea this year-end, it's good to take note of the hidden costs that come with all the safety measures imposed due to Covid-19. All these costs come up to over S$700 in total, and we've not yet factored in other basic costs such as flights, accommodation, transport, and more. So be sure to allocate enough budget for your trip!
Here's to hoping that we can eventually travel with fewer measures – and costs – in the future!
---
Wifi, transport passes & other miscellaneous costs
---
If you are not planning to get a local SIM card, you can rent a WiFi device from providers such as Changi Recommends, which is currently running a promo for South Korea with rental going for as low as S$3/day.
To save more on attractions while you're there, pre-buy your tickets on platforms like Klook which will often offer discounts on most attractions. You'll want to check out Klook's Discover Seoul Pass which will give you free access to attractions, and also doubles up as a public transport card.
---
Tips for a smoother trip
---
To smoothen the process of immigration upon arrival, be sure to have hard copies of the following documents on hand as a precaution in case going digital fails you:
Health declaration form 

Travel record declaration

Passport

PCR test result

Printout of K-ETA

Confirmation of booking of On-Arrival PCR test at Incheon Airport

Quarantine exemption certificate (if applicable)

Vaccination certificate (if applicable)
Tip: Use Notarise to get hard copies of your documents!
Be sure to get your vaccination certificate (available through HealthHub) and pre-departure PCR test notarised, so that they'll be recognised overseas. The process is relatively straightforward – you just have to upload them on Notarise and they will process your documents and notify you via email when it's done.
While you're in Korea, you'll also have to download the Self-Check app, and do a daily health report for 14 days or until you depart, whichever is sooner. You don't really need to get a local SIM card for this, you can download it and use a Singapore number to receive an OTP. 
You'll need to fill in your general health for the day, along with your temperature and whether or not you've developed any symptoms. For more questions, you may refer to Visit Korea's FAQ guide for the Singapore-South Korea VTL.
Check out our other articles on Korea here:
---
Cover image adapted from: healthwaymedical, sgtblackpepper_aviation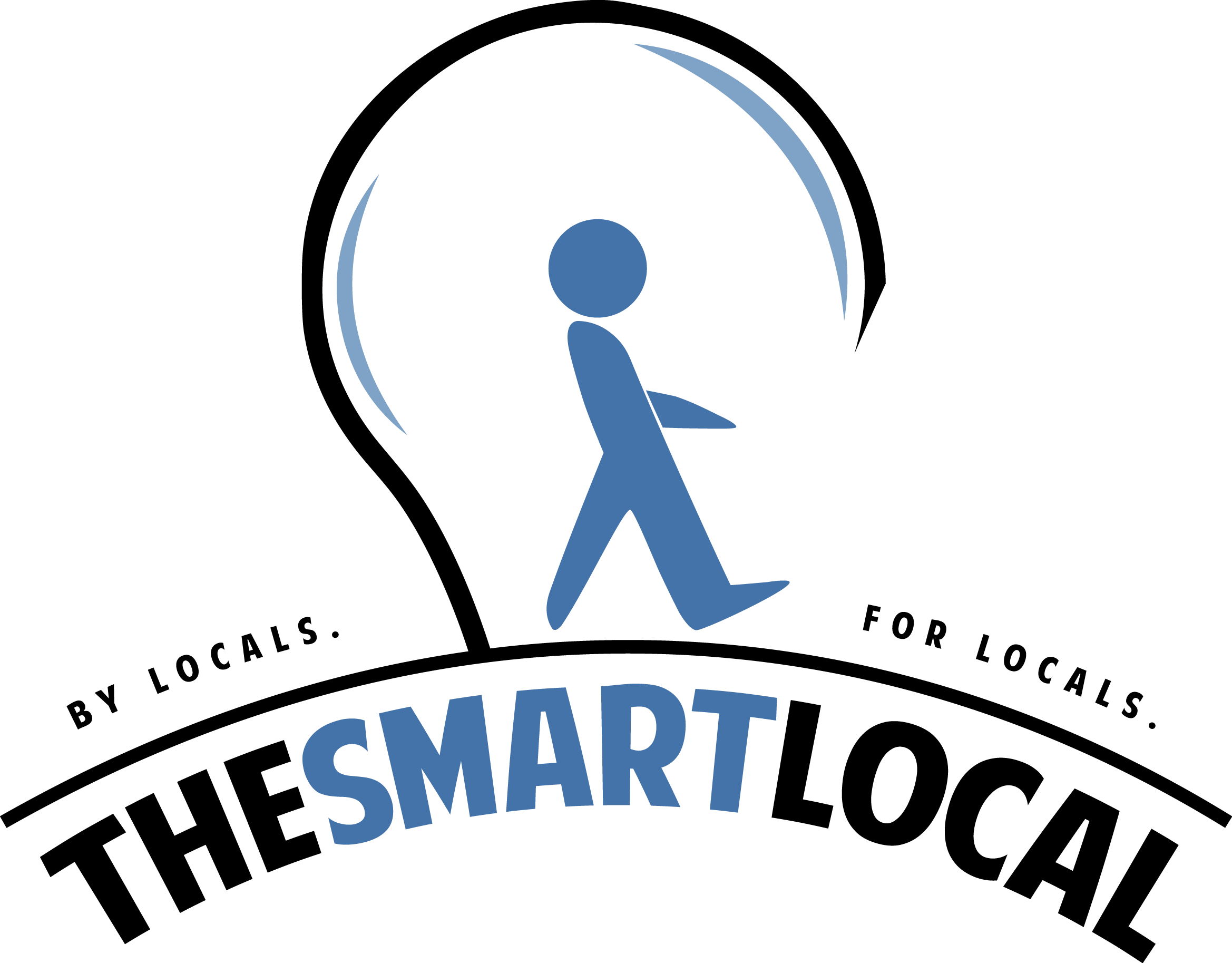 Drop us your email so you won't miss the latest news.