VTL costs for Singaporeans
---
First there was Germany and Brunei. Then there was South Korea. And now, there are over 32 countries in the Vaccinated Travel Lane (VTL) Air scheme including Canada, the United States, France, Malaysia, and Australia!
In case you missed it, the Ministry of Transport recently announced the expansion of the Vaccinated Travel Lane (VTL) scheme, adding additional countries to the existing three. This is after the first two VTLs for Germany and Brunei were deemed successful, and now it seems like we are ready to expand to more countries.
Here are the pre-trip procedures you'll need to take note of, as well as a breakdown of the additional costs involved. Don't worry, we've included some travel promos where applicable so you won't suffer such a huge dent to your bank account after satisfying your wanderlust.
---
Travelling amidst the Covid-19 pandemic
---
After being unable to travel abroad for almost a year and a half since the start of the Covid-19 pandemic, it is no doubt that Singaporeans have greatly welcomed the news as the prospect of overseas travel finally beckons. In fact, we were so excited that the Singapore Airlines website crashed right after the announcement.

Image adapted from: Singapore Airlines
Whether it's the allure of authentic tteokbokki and being surrounded by a flurry of sakura in Jeju or watching a Broadway show in New York, we're all raring to finally get that overseas holiday within the next few months. 
But travel is undoubtedly not the same as pre-Covid-19 times, as we now have to contend with various new procedures and costs. If you're wondering how much more you'd need to pay to travel to these VTL countries, here's a step-by-step breakdown.
---
Step 1: Do a pre-departure test in Singapore before flying
---

Requirements are accurate as of publishing. Do take note of changes before you book your tickets!
Some VTL countries have opened up quarantine- and test-free entry to vaccinated Singaporean travellers, while other regions require certain pre-departure procedures. For instance, Malaysia allows both PCR tests and ARTs to be taken 48 hours before the flight, and the United States allows a wide range of tests (Antigen, NAAT, RT-LAMP, RT-PCR or TMA), also to be taken one day before the flight.
For South Korea, travellers will have to take an additional two tests to their PDT – one on arrival, and one on Day 6/7 if you are planning to stay longer than a week. The approximate cost of taking a test at the airport upon arrival is about $89, and the Day 6/7 tests cost around S$150-200 depending on the government-approved medical clinic. 
Note: There have been some reports by travellers that tests can be done free of charge, but details are vague for now.
---
How to book your pre-departure PCR test in Singapore
---
Before travelling, you can approach any MOH-approved clinic to directly book your pre-departure PCR or ART test. This will cost anywhere from $12.84-S$200 depending on where you take your test. The cheapest would be DA's Tele-ART Service ($12.84), and the most expensive is at Central 24-Hr Clinic ($200). 
Other common clinics such as Raffles Medical charge S$138, and Q&M Medical Group clinics charge S$145. Another option is At-Home Testing by Homage, which costs $180 per person.
Pro tip: DBS/POSB Cardmembers can save on their PCR swab test through healthcare partnerships. Find out more info and the pricing breakdown through the DBS Healthcare portal. Participating healthcare providers include Healthway Medical (from S$128 nett) and Doctor Anywhere (from S$132 nett).
---
Step 2: Vaccinated Travel Lane (VTL) Flights
---
Under the Vaccinated Travel Lane scheme, travellers can only travel on select VTL-designated flights (plus having spent the last 14 days in approved countries), in order to avoid quarantine requirements in Singapore. 
Note that the VTL term does not apply to flights departing Singapore, as the 10 countries (excluding Brunei) are already open to receiving travellers from Singapore with no required quarantine upon arrival.
Apart from Singapore Airlines, other selected carriers operating VTL flights include Lufthansa, KLM Royal Dutch Airlines and Scoot. You can also refer to the full ICA-approved flights list for further info.
Using Singapore Airlines as a benchmark, here are the average flight costs for a single return ticket to the various countries. We've taken a rough travel period of the first week of December, and also selected the cheapest cabin tier (Economy Lite).
To save on expenses as much as possible, make sure to keep an eye out for flight and accommodation deals. For example, DBS/POSB Cardmembers are entitled to airfare and hotel discounts, and even perks like in-flight shopping e-vouchers when they book via the following:
airasia Super App: 10% off any airlines' flight and hotel bookings
Agoda: Additional 18% off hotel bookings worldwide
Singapore Airlines: Receive up to S$180 worth of KrisShop e-vouchers when you pay with your DBS/POSB Mastercard
Trip.com: S$50 off all VTL flight bookings 
---
Step 3: Do a Pre-Departure Test before Flying Back to Singapore
---
Before flying back to Singapore, travellers would have to book pre-departure PCR tests in the VTL country they are in, within 48 hours before their scheduled departure flight. Under MOH guidelines, only institution-administered PCR tests and professionally-administered ARTs are allowed. This means all self-administered PCRs and ARTs will not apply.
Costs will vary depending on the test provider in the country, as well as how quickly you want your test results to be returned, with quicker turnarounds costing more. For example, the Centogene Test Centre at Munich Airport offers PCR swab tests with results returned in either 35 mins (239€), 75 mins (139€) or 24 hours (69€).
You may refer to the MOH list of approved-institutions for info on pre-departure swab tests before flying back to Singapore.
---
Step 4: Do an unsupervised ART within 24 hours after arriving back in Singapore
---
When you're finally back in Singapore, you'll just have to do an unsupervised self-administered ART within 24 hours and upload the results to sync.gov.sg. Fully-vaccinated travellers who have recently recovered from Covid-19 can apply for an exemption to the on-arrival test.
---
Other Vaccinated Travel Lane costs to consider
---
If you've processed all the costs above and are making the mental calculations in your head thinking "Yes! I am willing to bear the costs!", here are some other costs that didn't exist during pre-Covid-19 times which you'll need to consider.
For instance, some countries require you to purchase a form of travel visa, such as South Korea's Electronic Travel Authorisation which costs about S$11 for a 2-year validity, or Canada's Electronic Travel Authorisation which only costs about S$7 for a 5-year validity. We won't go into too much detail here, but do check the country you're intending to travel to if it has visa requirements.
Travel insurance is also a worthy consideration. Apart from the usual coverage for things such as illness and theft while abroad, insurance providers have since stepped up their policies to cover Covid-19-related matters.
So if you are suay enough to catch Covid-19 while on holiday and have to be hospitalised or quarantined, you can file a claim with your insurance provider. Policy coverage can range from a basic coverage of S$50K to over S$1M for medical expenses, as well as from S$50 to S$200 per day for expenses if you are quarantined overseas.
Do check with your respective insurance providers on the details of their Covid-19 coverage for their travel insurance policy.
If you're shying away from the idea of sifting through insurance policies, you can consider the AIG Travel Guard which is Singapore Airlines' partnership with AIG, which you can purchase as part of your flight booking process for easy application. There are also a slew of travel insurance offers for DBS/POSB Cards, such as TravellerShield Plus.
---
How much will it cost me to travel in total?
---
In conclusion, here are the summarised costs for a few popular destinations such as Germany and South Korea. 
Keep in mind that these are approximate figures based on the details that have been released at the time of writing, and may be subject to change as VTL developments progress over time.
While it's unfortunate that we have to set aside some extra budget for the additional measures, we at least have some possible travel plans to look forward to. For the first time in almost two years, may we add!
If you're travelling this year-end, have fun and remember to stay safe. Oh, and if you're going to South Korea…be wary of slaps from well-dressed strangers 😉
---
Make use of DBS/POSB Card travel promos for VTL savings
---
Given that "the new normal" of travelling incurs a lot more extra fees than pre-Covid-19 days, any savings would be much-appreciated. With a DBS/POSB Card in hand, you're able to rack up significant savings on flights, hotel bookings, and even the required medical procedures such as PCR swab tests. 
To find more travel-related DBS/POSB Card privileges, explore the specially curated DBS Traveller Kit. It includes perks that cover your pre-trip planning such as travel insurance and healthcare, all the way to your flights, accommodation, attractions, and even duty free shopping offers.
You can also check out the DBS Travel Marketplace which is home to deals from over 250 airlines and 1,000,000 properties. Enjoy double the value when you offset your flight and hotel bookings using DBS Points or Daily$.
---
This post was brought to you by DBS.
Cover image adapted from (R): Pexels
Originally published on 25th October 2021. Last updated by Josiah Neo on 19th March 2022.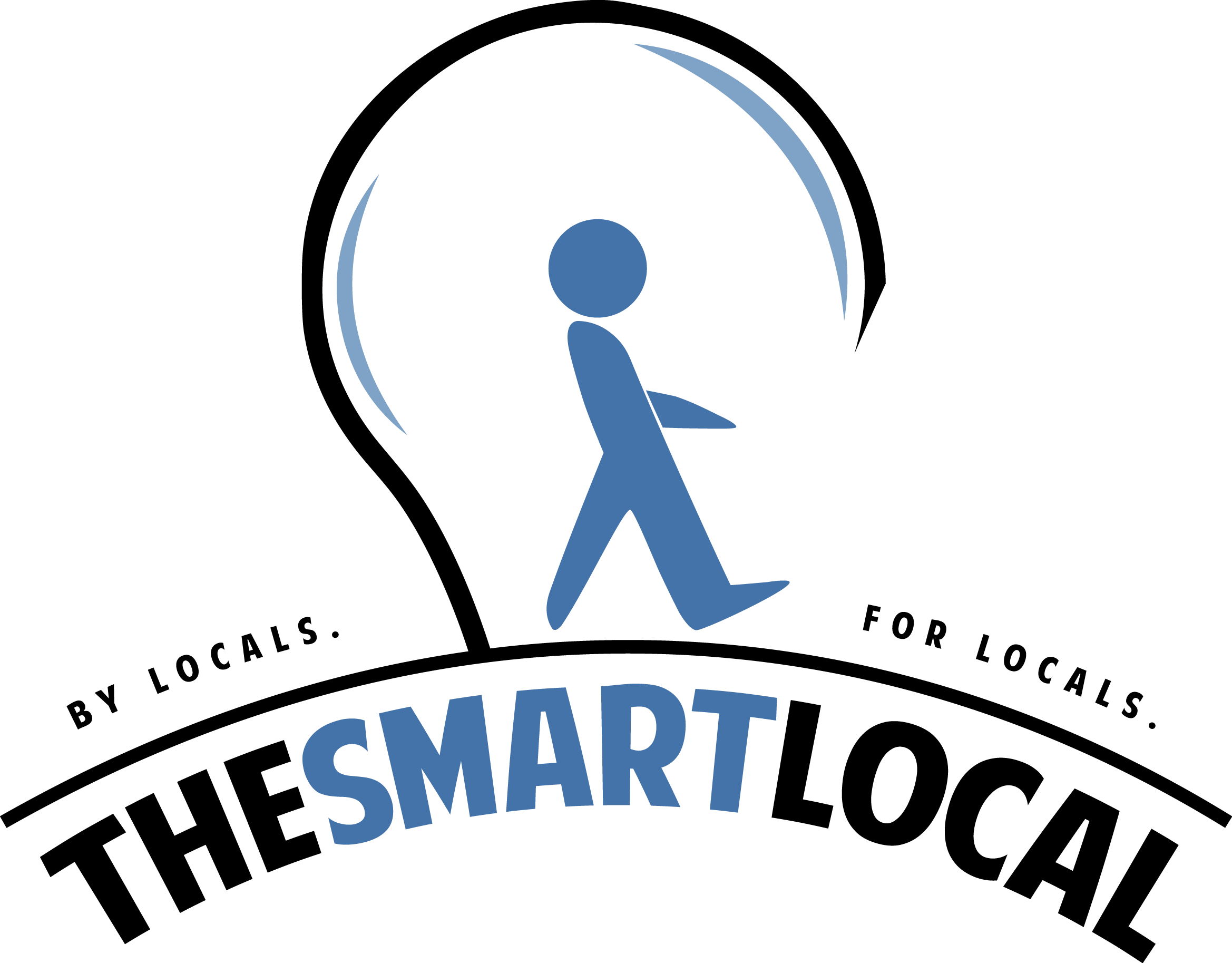 Drop us your email so you won't miss the latest news.