Best Salads – Time for some detox!
When you hear salads and think – "Ew, rabbit food. Yuck, no thanks.", I totally get you.
I really do.
Salads have long been stereotyped as costly, healthy, tasteless, rabbit food that is neither filling nor the least bit tasty. The following salad bars though, challenge this stereotype by bringing to diners healthy yet hearty grub to health conscious individuals.
With the growing sense of health consciousness amongst diners, more and more salad chains are popping out on our island. Read on as we suss out 10 salad bars for you start your #cleaneating journey!
1. Salad Stop!
Source
Image courtesy of Salad Stop SG Instagram
A popular salad chain with more than 10 outlets island wide, Salad Stop! attracts the crowds with its large variety of fresh, customizable salads available and convenient locations. Additionally, they also offer a few of their signature salads and wraps if you don't know what ingredients go well in your salad.
Besides salads, they also offer wraps (which are huge!), snacks, soups and drinks. I would recommend getting the Roasted Pumpkin soup (S$4 nett). Though it might seem like a small bowl for the price, it trumped the pumpkin soups I've had from other places. It was thick, not overly creamy, and complete with the natural sweetness of pumpkins.
Website: http://www.saladstop.com.sg/
Visit their website for outlet locations.
2. Guac and Go
Images courtesy of Guac and Go
Featured on 8 days, the name "Guac and Go" is inspired from the phrase "Grab and Go". Conveniently located in the CBD area, office workers can grab a salad with their specialty – Guacamole made fresh with Hass avocados from New Zealand and Australia filled with plenty of nutrients and healthy fats.
Not only do they serve a range of avocado-based salads, they also have organic cold pressed juices, an all day breakfast menu, sides and drinks like smoothies and coffee.
Website: http://www.guacandgo.com/
32 Maxwell Road #01-08 Singapore 069115
Mon – Thurs: 10:00–19:30, Fri: 10:00–21:00, Sat: 11:00–17:00
3. Toss and Turn
A hot favorite of many clean eaters, Toss & Turn is a salad and soup bar with only one branch at ION Orchard. Brought to you by the people behind Cedele, Toss and Turn also allows diners to customize their salads from fresh ingredients. Each regular portion ($9.80) is made up of a salad base, 2 choices of deli/proteins and 4 choices of vegetables/fruits/crunchies. Another plus point is the generous servings.
Website: http://www.tossturnfood.com/
2 Orchard Turn ION Orchard #B4-55, Singapore 238801
10am – 10pm daily
4. Green Rabbit Crepe and Salad Gastrobar
Image courtesy of Green Rabbit
Selling both sweet, sinful cones of crepes and healthy customizable salads, the story behind Green Rabbit Crepe and Salad Gastrobar stems from the belief that every healthy dieter should have their cheat days. So come on and indulge in sweet favorites like their Vanilla Butterscotch (Butterscotch, Vanilla Powder) and Strawberry Shortcake (Strawberries, shortcake, Strawberry Sauce, Fresh cream, Allmond Flakes) crepes.
Website: http://www.greenrabbit.com.sg/
181 Orchard Road (Orchard Central) B2-06 S(238896)
11am -10pm daily
5. Salad Works
Most of you may not know but Saladworks is the largest salad chain in the United States but with only one main outlet at JEM to date. Saladworks sells a pretty large range of items from both classic and customizable salads and wraps to drinks, soups, paninis and desserts. Each of the salads come with a bread roll. Vegetables are crunchy and fresh while meats are grilled and carved to order.
Website: http://www.saladworks.com.sg/
50 Jurong Gateway Road, JEM, s608549
10am – 10pm daily
6. The Green Bar
Picture courtesy of The Green Bar
The Green Bar has constantly been recommended by various media for crafting unique salad creations. Diners are spoiled for choice with the numerous options available, all served in unique wooden bowls.
The Smoked Duck Surprise ($11.90) and Tandoor Tandoor ($11.90) are hot favorites amongst diners.
Smoked Duck Surprise:
Smoked duck with roasted pumpkin on a bed of crisp greens, drizzled with truffled-infused balsamic and olive oil
Tandoor Tandoor:
Generous chunks of tandoori chicken, cherry tomatoes, chickpeas drenched in honey yogurt dressing.
Millenia Walk, 9 Raffles Boulevard #01-91B, Tel: +65 63360780,
Opening Hours 1030am – 930pm Daily
Or
16 Colley Quay Hitachi Towers #01-16/17 Singapore 049318, Tel: +65 64936948,
Opening Hours:11:00am – 8:00pm
Website: https://www.facebook.com/TheGreenBar
7. The Lawn
The Lawn prides itself to be the only Specialty Grill & Salad Cafe in Singapore where diners can fully customize your own salad from the base to the grills, including unique dressings like Wasahonie, Beachy Peachy to Honeyball and Maple Peanut.
Olive Rice is available too as a 'base' option if you feel that vegetables are unsubstantial. It is also a one stop shop for all the popular desserts in town worth a try. They carry cakes from Gobi Cakes, Tiramisu from Tiramisu Hero and offer coffee using Smitten Coffee Blend.
Website: http://www.thelawn.com.sg/
See website for outlet locations.
8. Skinny Salads
Images courtesy of Skinny Salads
Just opened not too long ago at 100AM mall with a 32 seater restaruant, Skinny Salads does not use canned vegetables but fresh, crispy and crunchy produce starting from $9 a serving. Wraps are also available from $8.50 – $10.50 each. Surprise surprise! The folks behind this salad bar are the ones behind Skinny Pizza too, which explains the similar names.
Some of their delicious choices include Master Stock Pork Belly ($8.50) with Vietnamese salad, mint, coriander, nuoc cham and a kimchi Aioli dressing and Slow-Cooked Lamb Shoulder with Feta, Baby Spinach, Red onion, Roasted Garlic Mayo and a mint-yoghurt dressing.
How's that for healthy decadence?
100AM, 100 Tras Street, 01-03
8am – 8pm, daily
Tel: 6444-2136
9. Munch Saladsmith
With 61 recipes and counting, you'll definitely be spoiled for choice. All salads are hand cut and chopped by hand, no machines, freshness guaranteed. What I like about this place is that if you suddenly change your mind about salads, they also offer other options under 'Brekkie' and 'Platters' like Cheesy Scrambles, Omelettes and Fry ups.
Salads come in 3 sizes and there is the option of upgrading your salad with add-ons like Soup of the Day + Iced Tea / a muffin/ a cupcake at an extra $3.80. Great for a healthy lunch option for those working in the CBD area.
Website: http://www.munch.sg/
Check out outlet locations on their website.
10. The Salad Shop
Salads come in three sizes to suit different appetites: Rabbit (S$8), Zebra (S$10) and Elephant (S$12). They have over 23 homemade salad dressings, enough to last you for one whole month of clean eating without feeling bored. To order, pick up an order form, you'll be able to choose from 3 types of leafy salad bases with 63 types of toppings and 23 types of homemade dressings.
To complete your meal, they also have a constantly increasing selection of juices, yogurts, sandwiches, soups, ready-to-go pastas and salads.
Website: http://www.thesaladshop.com.sg/
Check out outlet locations on their website.
Green from ear to ear
Are you convinced yet? With meats, greens and even carbohydrates available and cooked in a healthier way, your body will definitely thank you for it.
Eating clean has never been easier.
I can read minds. You will also like these: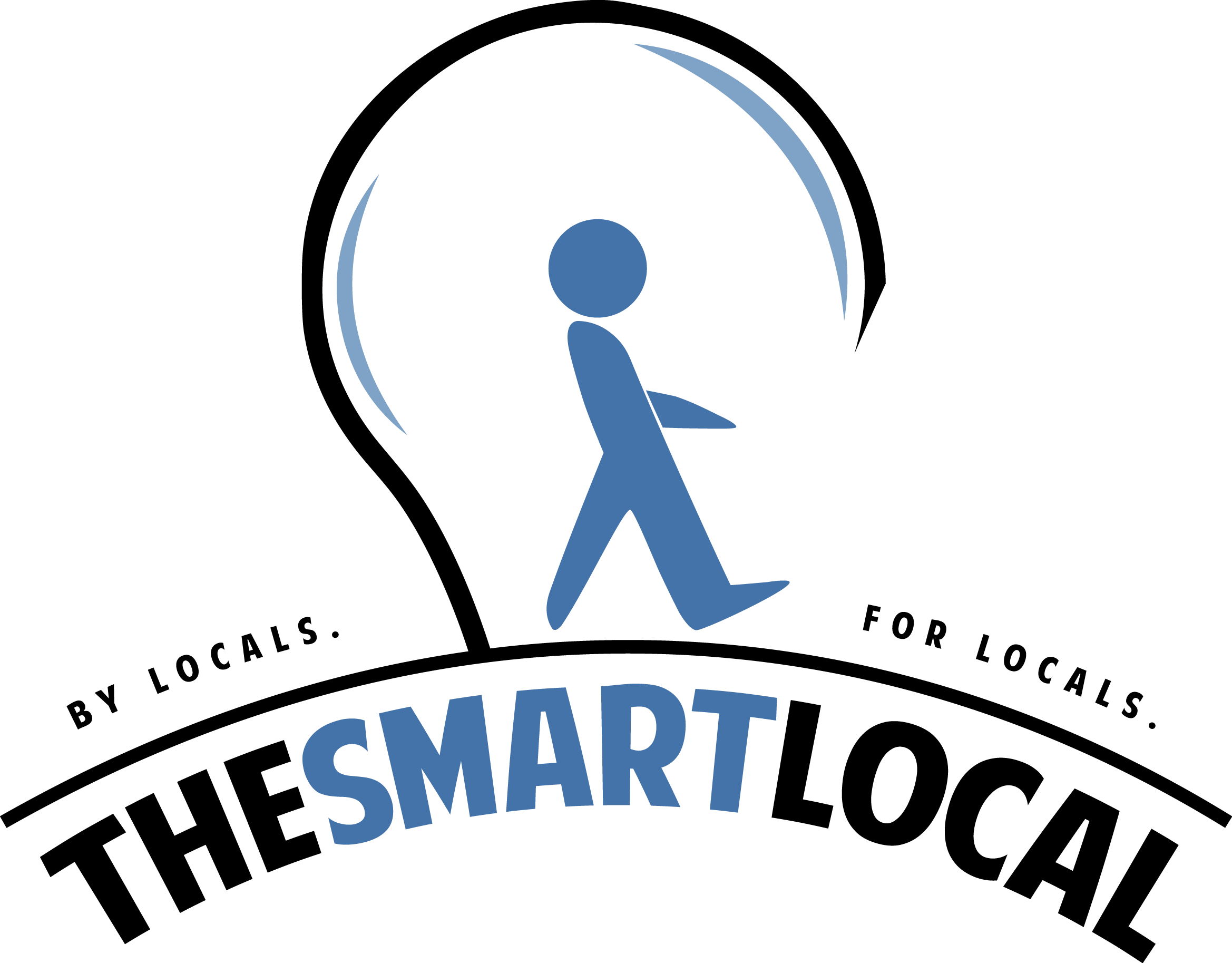 Drop us your email so you won't miss the latest news.